It is the same old story with black: I will only stop wearing it when someone invents a color which is darker! Nevertheless I tried to add a touch of color with a short sleeved nude turtleneck to settle the look with a light color tone and a different texture. Well nude isn't specifically the brightest pop of color but hey at least I tried!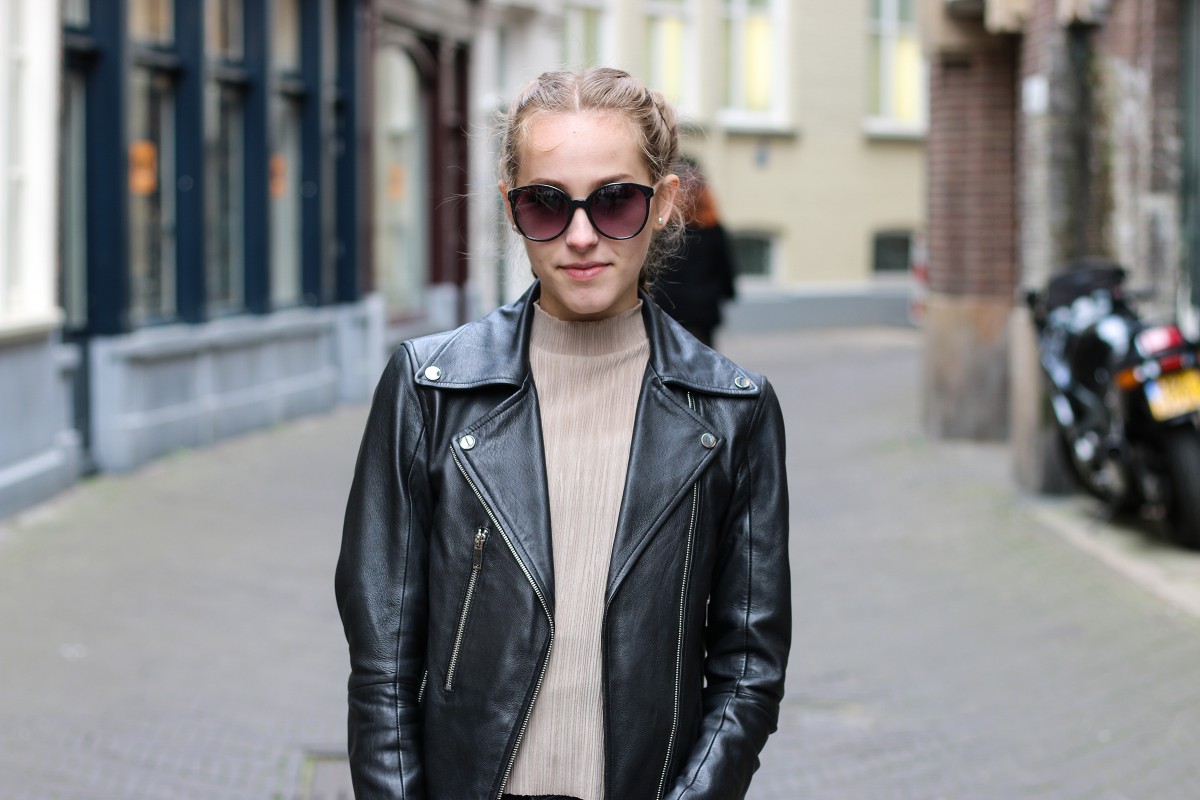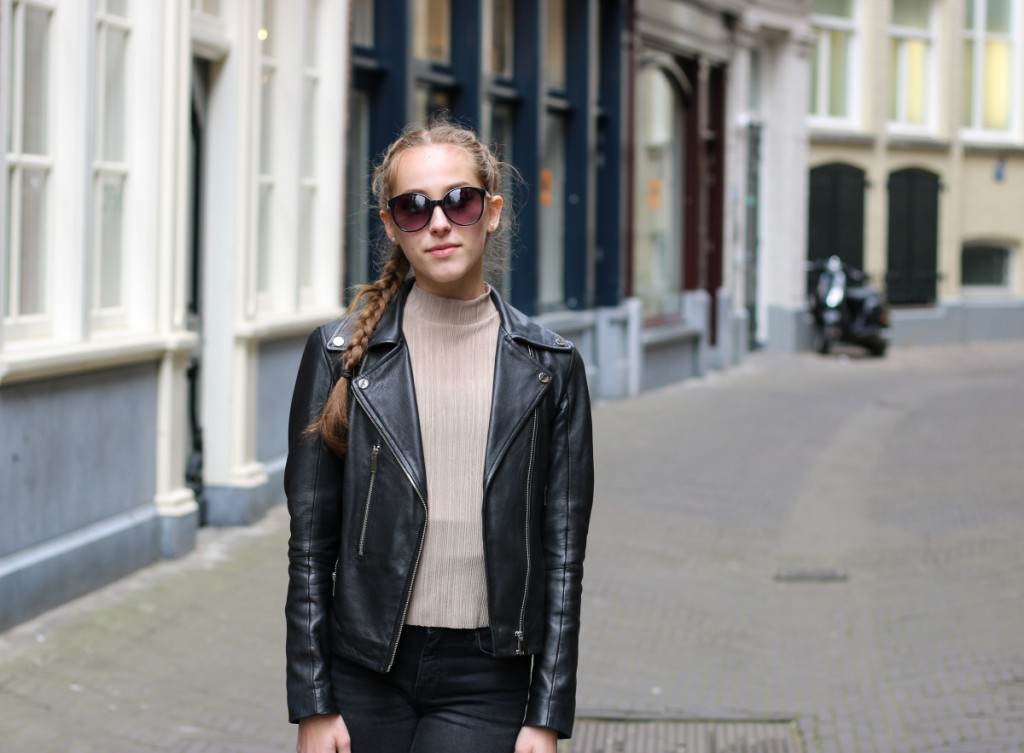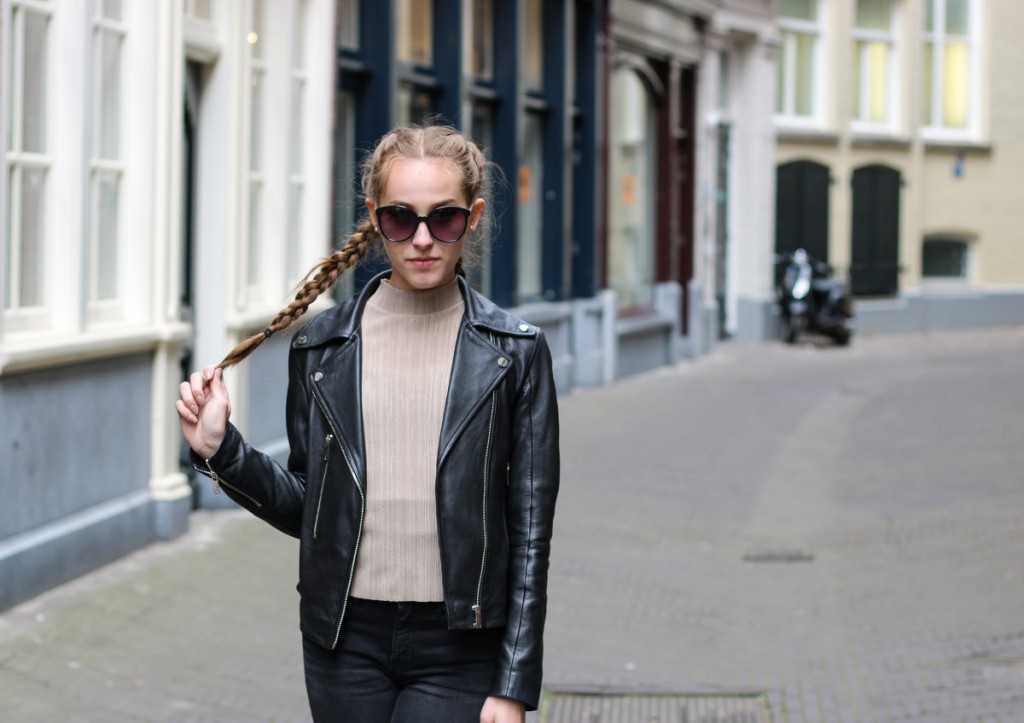 It's simply convenient to keep this combination of a leather jacket together and a black jeans on hand for those days when putting together a topnotch outfit is the last thing on your to-do list. Not only because a leather jacket always looks sleek and polished, but it is also suitable for every occasion. As you realized I could easily talk your ears off about my obsession with leather jackets but I assume you still need your ears to listen to rihannas new album. Just in case you still don't get enough of this jacket (just like me), you can check out this post (here) where I already raved about my favorite leather piece. But enough of that leather jacket babbling, let us talk about the nude turtleneck I'm wearing underneath! I have always been a fan of the turtleneck trend, it tends to come in and out of style every so often and since the shirt has short sleeves and is made out of a thin material it is the perfect piece for the transitional seasons and a adds little touch of nude in my by black dominated wardrobe.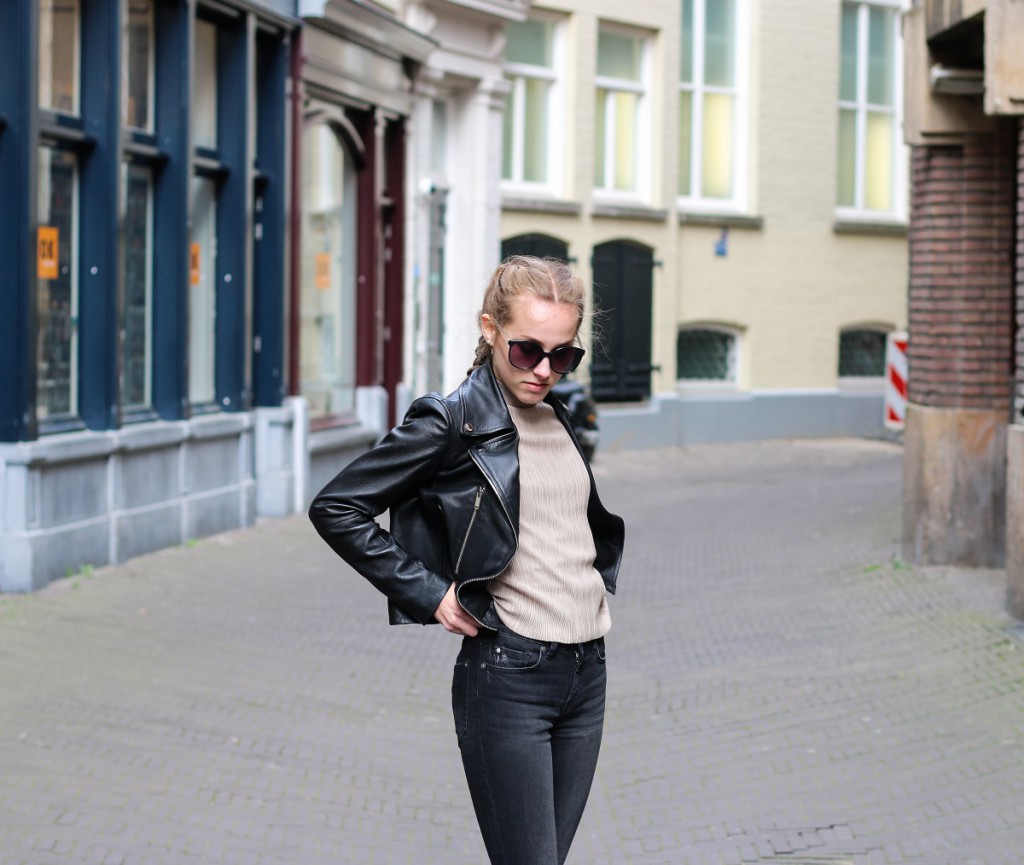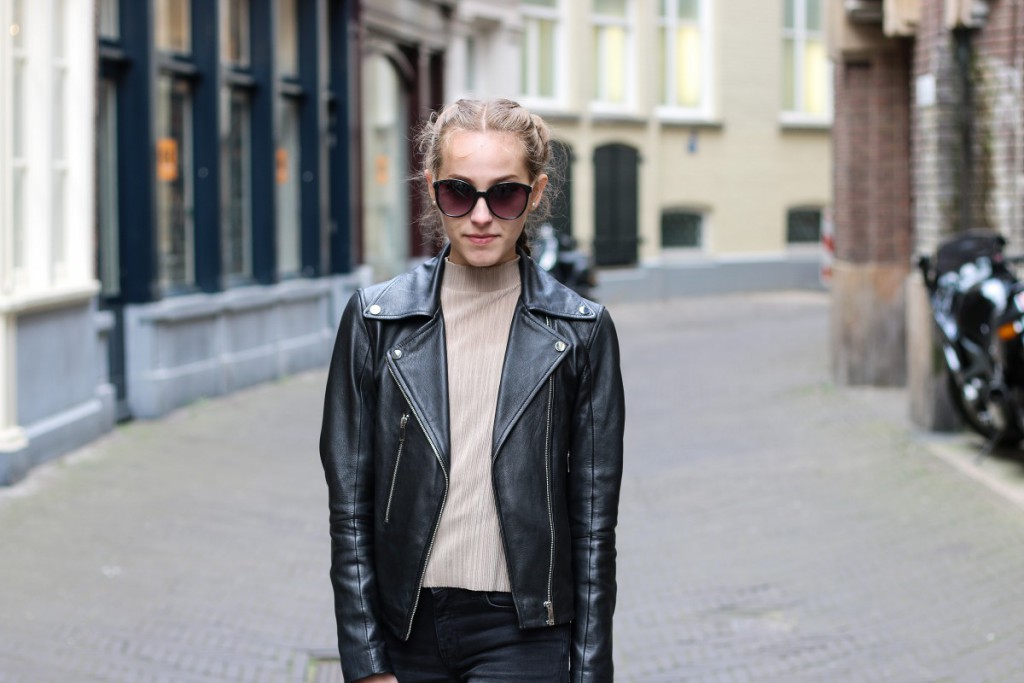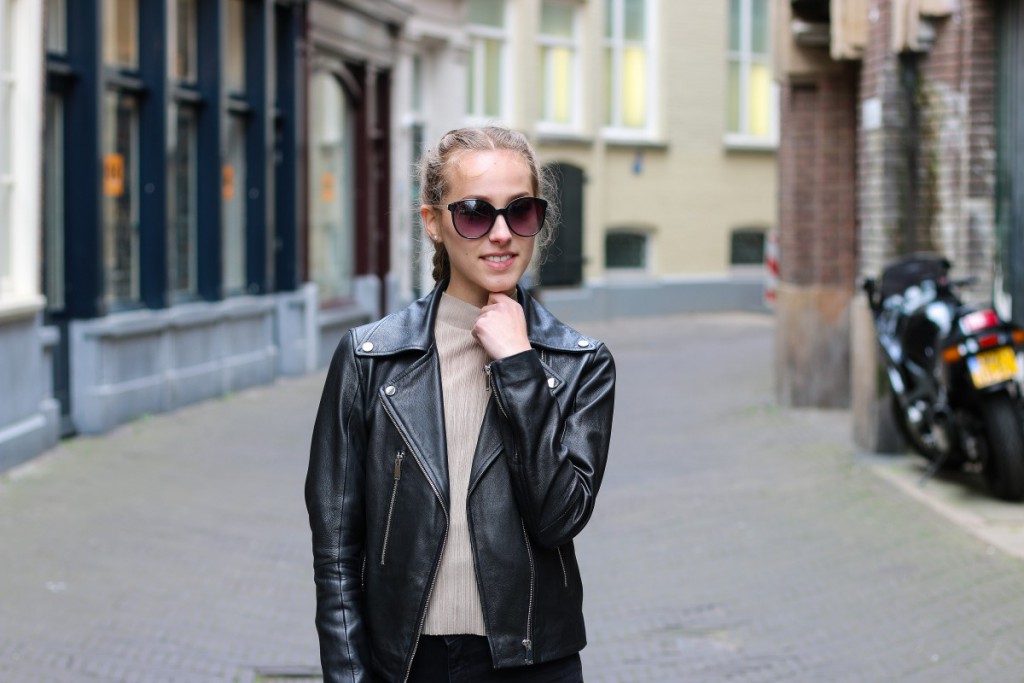 I've worn this look on our first day in the Hague (check out my the Hague travel diary here) and I can officially say that the outfit is perfectly suitable for urban trips. It is comfortable enough to sit in the car or an cafe for a few hours and to walk many miles through the city. But most importantly you can easily take the cloth on and off in tight fitting rooms!