You need shoes. If you don't have shoes, you can't leave your house! Probably one of the most convincing arguments to buy the hundredth pair of shoes, right? Imagine walking around barefoot, in the worst case with a bad pedicure? Not a pleasant idea! Accordingly we all need shoes. It's like water and food, necessary to survive. So let's just buy the damn pair of shoes we love for no reason and feel amazing every time we look down!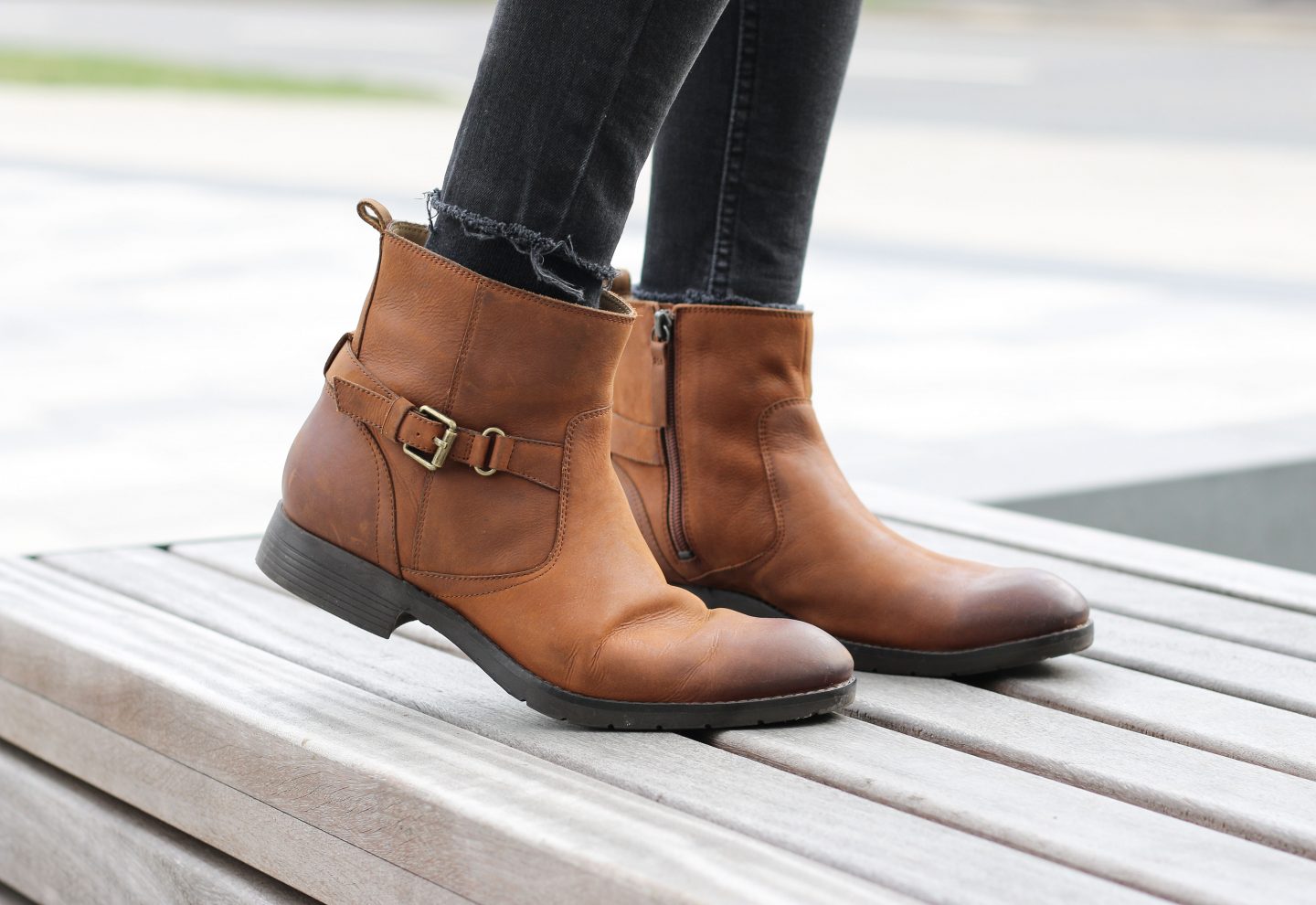 Boots – Sebago (here)
I directly fell in love when I received these beautiful brown leather boots from Sebago! I wear boots the whole year around and I will only make an exception for a few month in summer when I switch to sandals. Howsoever I only own tons of black biker boots (like this pair here) so it's nice to finally set a brown highlight!
I've also learned that shoes, more than any other accessory, maintain an incredible quality that excludes exactly no one from participating in fashion, because most of us have two feet, which we need to supply with comfortable and stylish shoes! In addition to that you'll probably never grow out of your boots, so it's a smart investment as well. Some people also say a good pair of shoes should last you a decade. But in the city where uneven sidewalks and mean stones from construction sites are the standard, you're lucky if they last you a full season. Therefore a high quality is a must for me and these Sebago leather boots definitely fulfill all my claims! They simply are a fantastic companion for the transitioning season into spring. Nevertheless you shouldn't wear them if you need to walk on a gravel path, because they are very sensitive when it comes to scratches through stones or sticks.
"What's your favorite pair of shoes for spring?"