It's never easy to choose the right jacket for a night out, during spring. They are all either too heavy and stiff, like biker jackets, or too ordinary, like denim jackets. So I recommend to go for a bomber jacket instead! It's a timeless piece of which we witnessed many reinterpretations. The jacket works wonderfully with a jeans, a dresses or with shorts. And in case your want to look utterly cool, go for a satin one: it's always the best choice.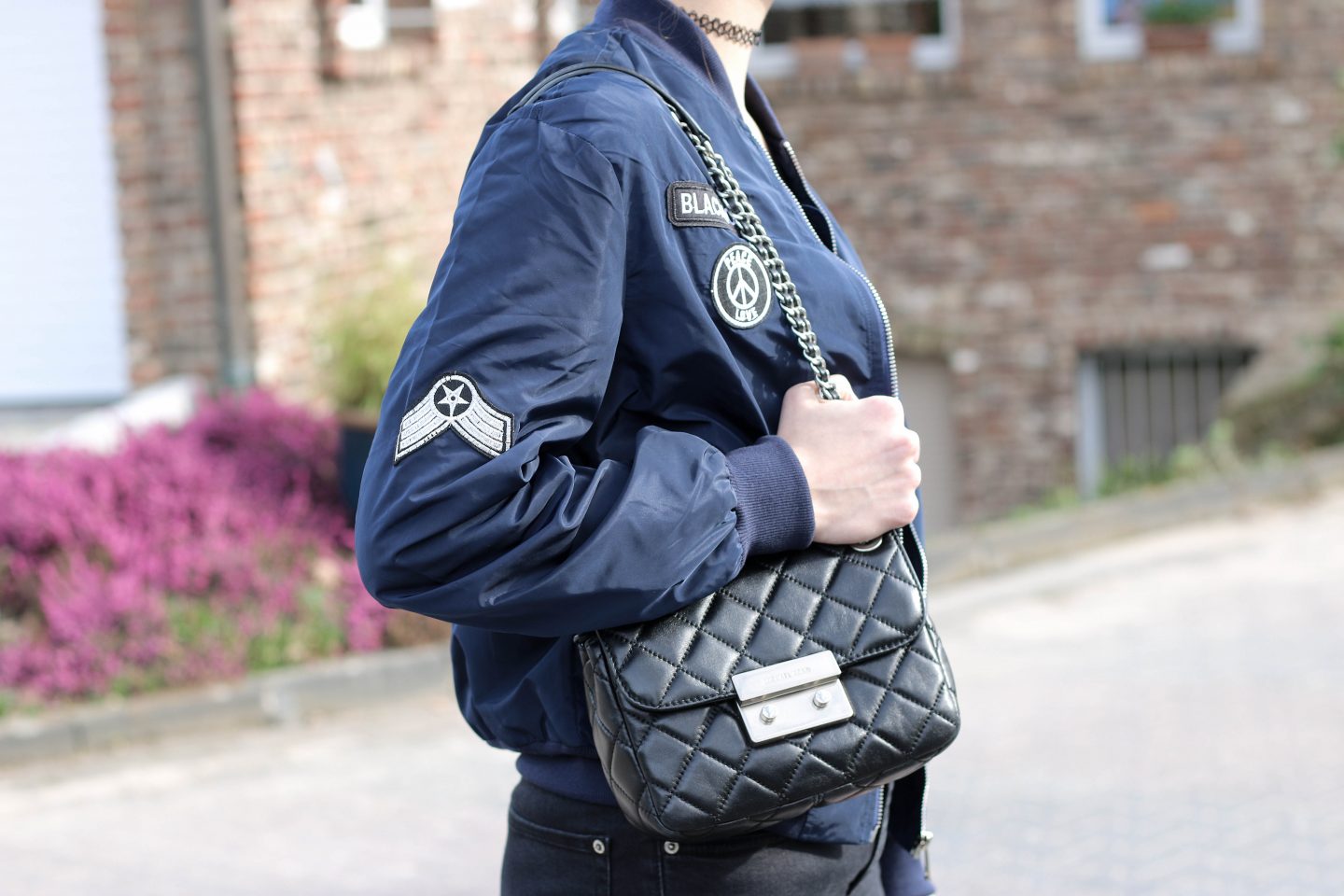 Bomber jacket – SassyClassy (here), t-shirt – AA (similar one here), jeans – Mango (here), bag – Michael Kors (similar one here)
Therefore bomber jackets are the ultimate piece for the transitioning season. They do have a little male twist to them, but if you match your bomber jacket to the right clothes, it can actually lend a casual touch to a very romantic look, turning it into the perfect example for a nonchalant yet stylish outfit. This jacket from SassyClassy actually combines two trends in one clothing item: military inspired patches and bomber jackets!  
"How do you style bomber jackets?"