Last month I went on a spontaneous trip to Amsterdam, where I spendt two days walking around and exploring the city. I had great luck with the weather so I took advantage of that pleasant day by rocking my black denim shorts once again for this season.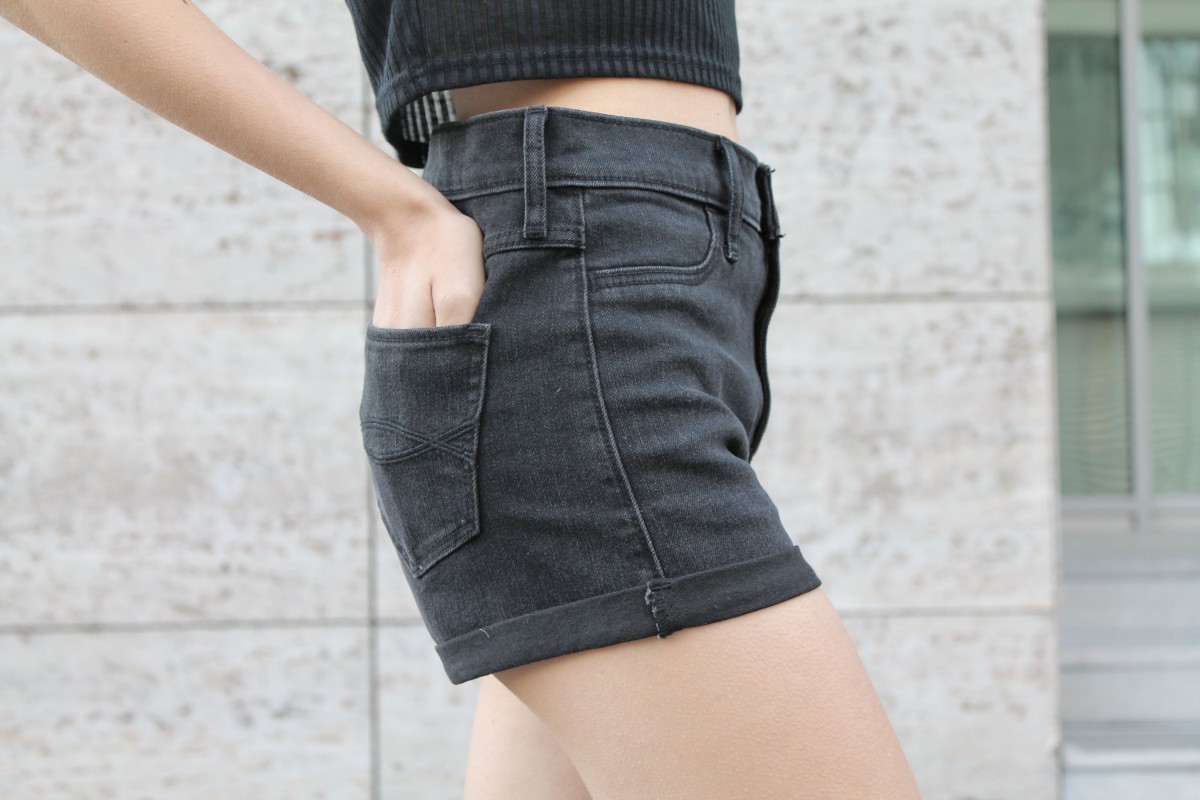 Denim shorts are perfect for different occasion. They work during the day and at night. Finding the right fit and style for you is essential for feeling comfortable while wearing them. The shorts on the photos are high waisted and slim fitting. The high waistline creates the illusion of a slimmer waist. While the stretching material keeps them comfortable. I particularly like to pair mine with more chic and classic pieces for an offbeat twist. Nevetheless they will rarely see the light of day in the near future, since autumn is right around the corner.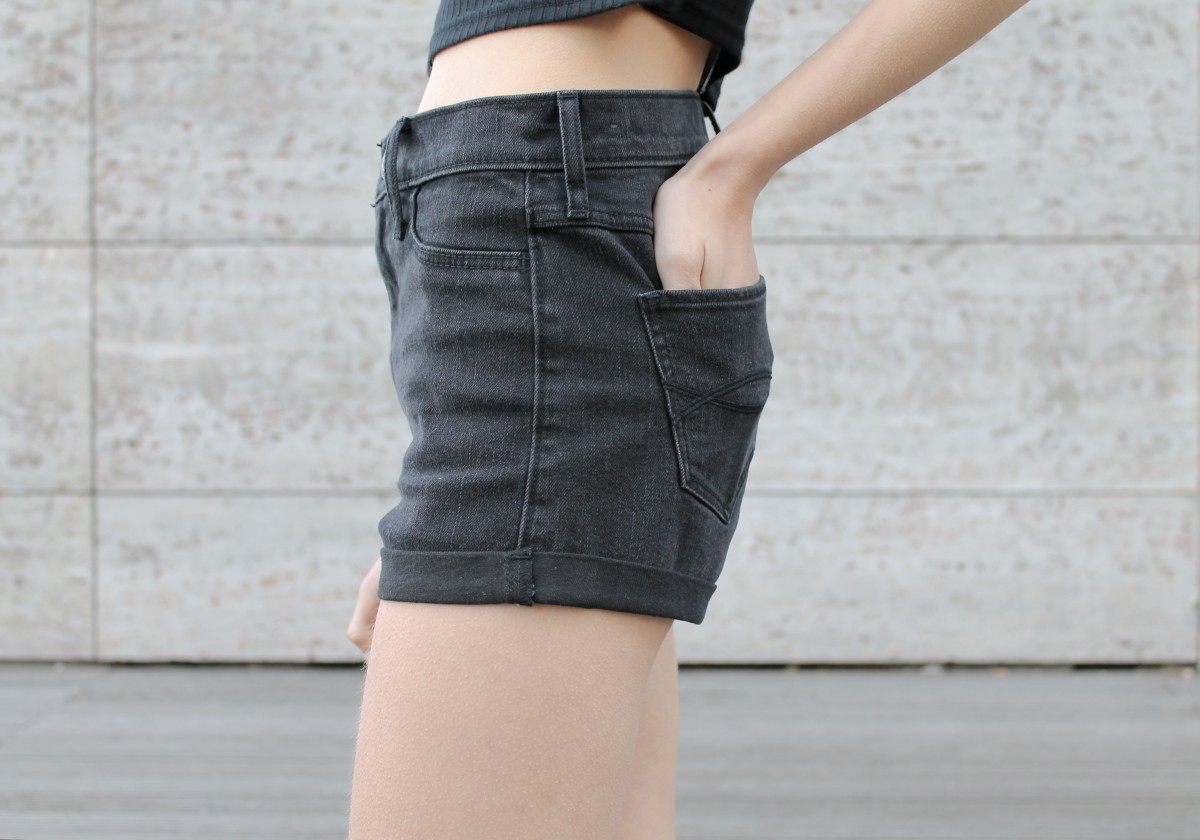 black denim shorts – abercrombie kids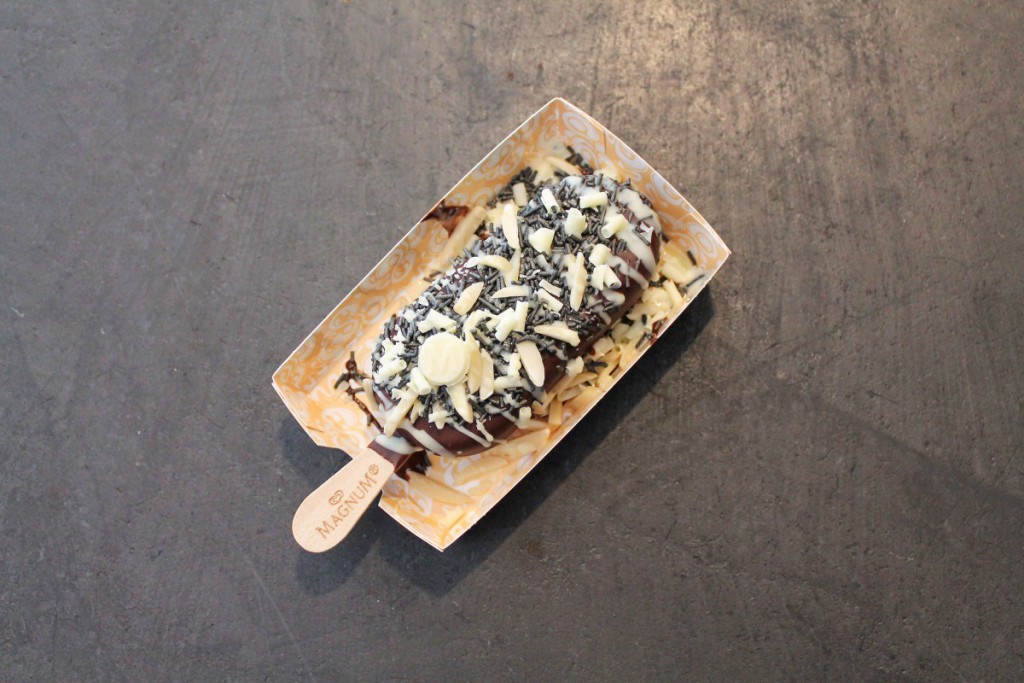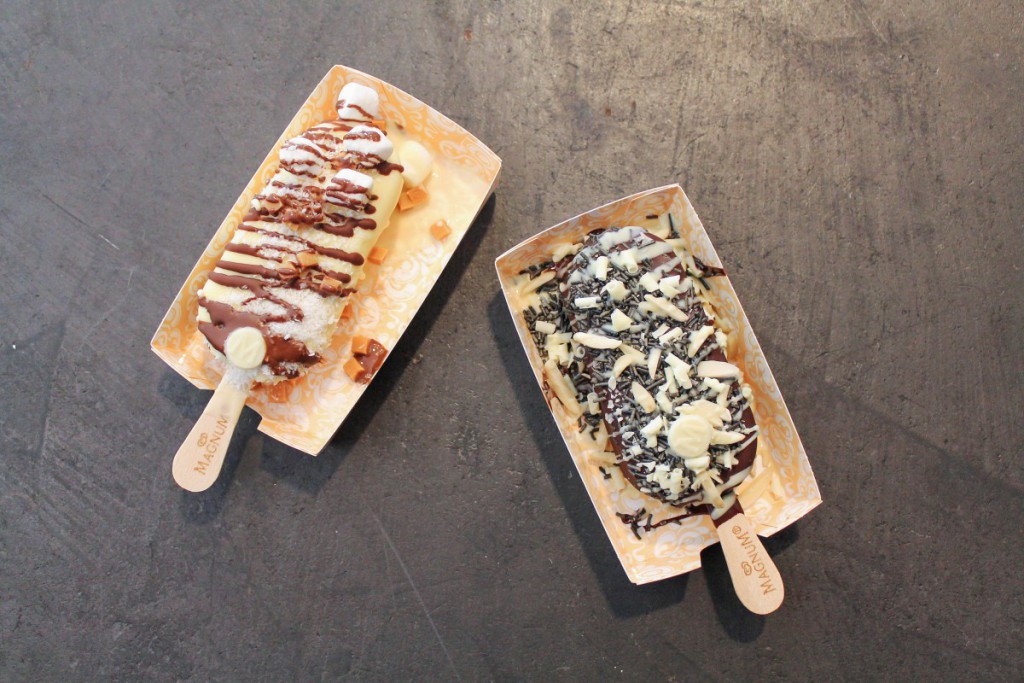 at the Magnum Pleasure store
During the trip to Amsterdam I also stopped at the Magnum Pleasure store. The highlight inside the store is the "Make Your Own Magnum Bar" where I could design my very own Magnum. First of all you get to chose your preferred chocolate coating milk, dark or white chocolate in which your "naked" magnum vanilla ice cream gets dipped in. Then you can go crazy on the toppings. After the naked Magnum is dipped in the chocolate coating of your choice it gets placed into a cardboard box that contains the toppings as they get sprinkled onto your Magnum. To finish off chocolate is dribbled onto your toppings to hold them in place. And just like that your own piece of heaven is ready to be eaten. It was the best Magnum I've ever had and all Magnum lovers should clearly pay a visit at the Magnum Pleasure store!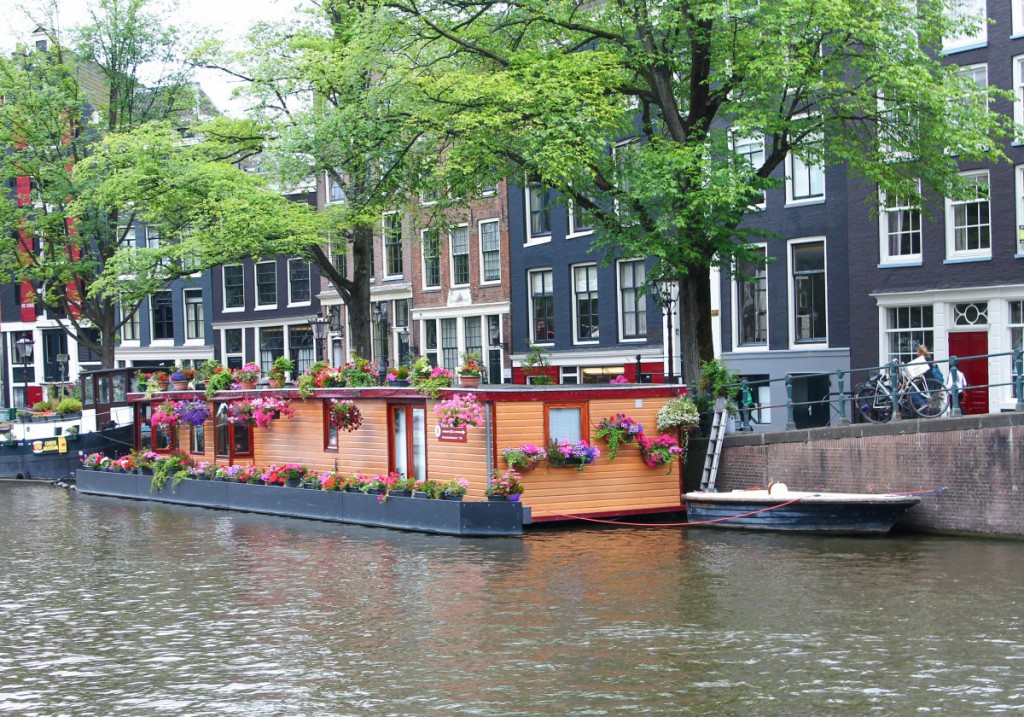 Amsterdam's famous canals
A little travel recommendation on the edge, make a canal tour! I jumped in the boot with a mild skepticism that the one hour long tour through Amsterdam`s canals will get a tiny bit tedious here and there. But it wasn't boring at all, on the contrary! You get a useful view of Amsterdam from a different perspective and you can rest your hurting feets from exploring the city by foot. A perfect relaxing alternative!