A few weeks ago I had breakfast at Greentrees the juicery and it was the bomb! I've been on the search for a good juicery in my area for a while now, so I got extra excited when I found out about the juicery Greentrees in Düsseldorf Unterbilk. They are offering biologically sustainable and healthy food. The menu at Greentrees the juicery goes beyond juices and smoothie bowls. You can also get avocado bread, homemade granola, various smoothies or chia parfaits to name only a few of their goodies.
I started with the AH-SIGH-EE smoothie made out of blueberries, acai berries and strawberries, which already was a pure explosion of vitamins. Then I ordered a huge bowl of goodness to complete my healthy breakfast! The bowl consisted of choco-crunch raw cacao granola with delicious vanilla yogurt, some berry compote and of course a lot of fresh topics. A pure delight! My mum ordered the Avocado bread, with nuts and extra organic feta cheese. I also stole a tiny piece of her meal and it was the best (but also first) avocado bread I've ever tried, however it honestly tasted like a little piece of heaven!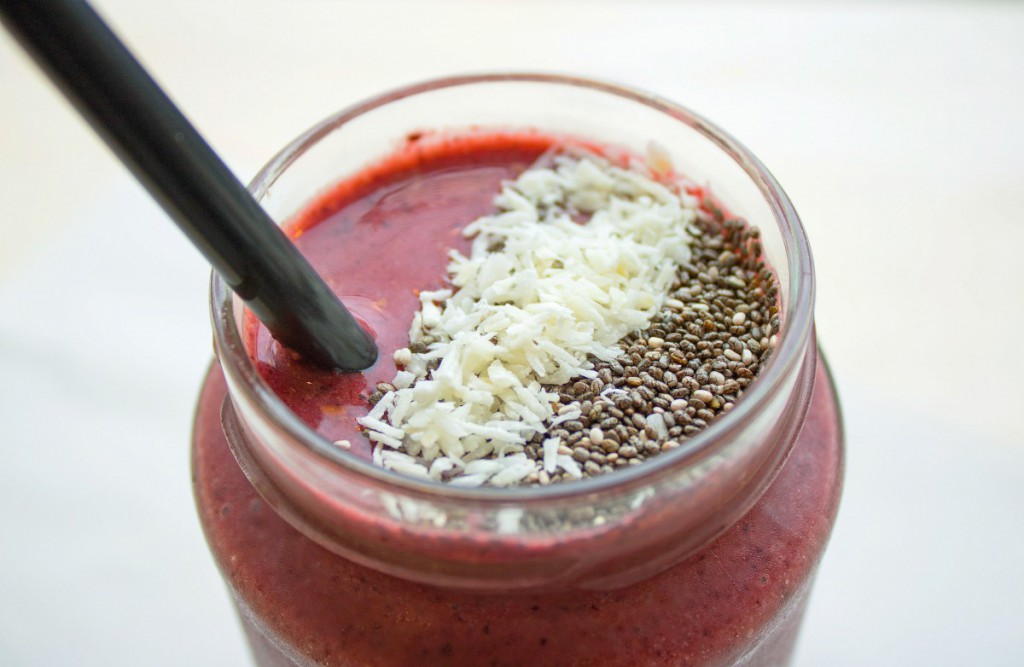 AH-SIGH-EE smoothie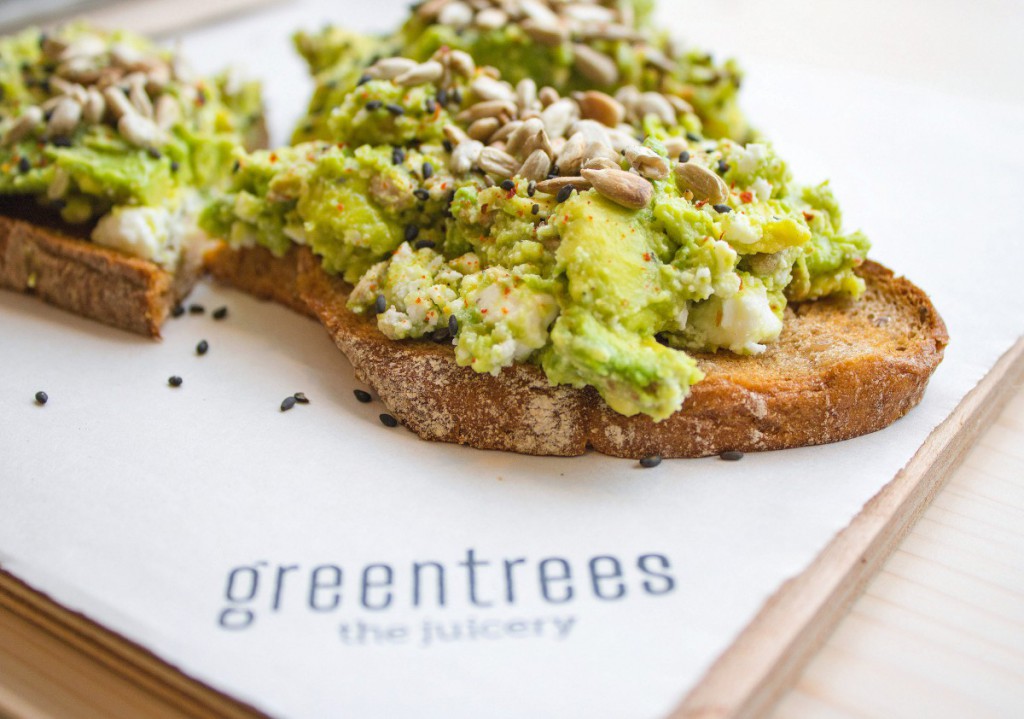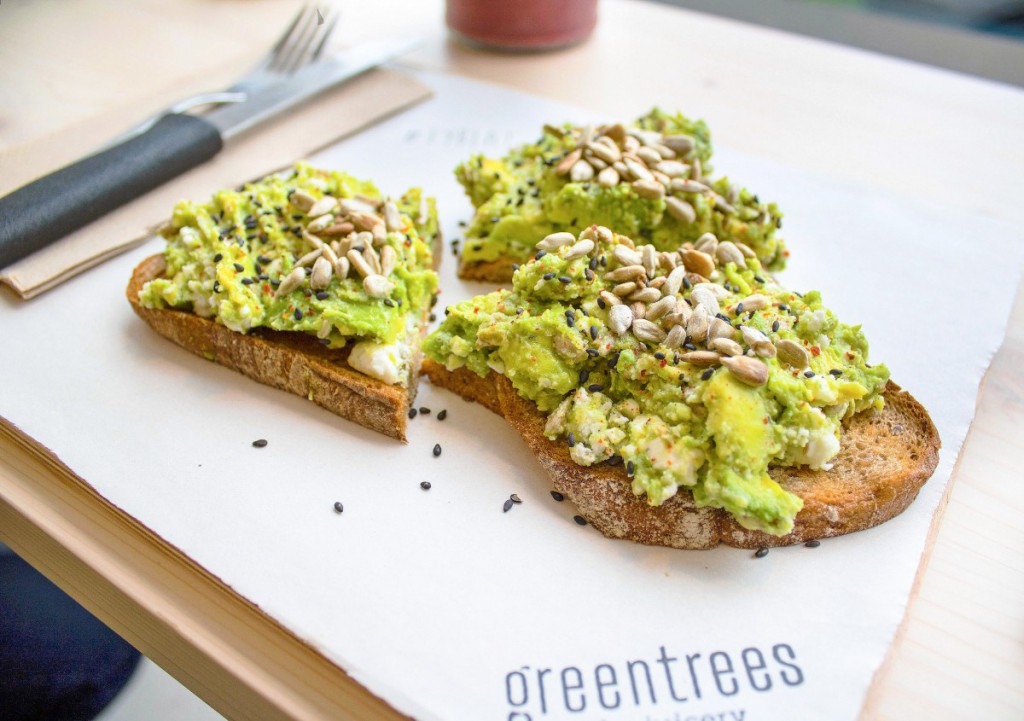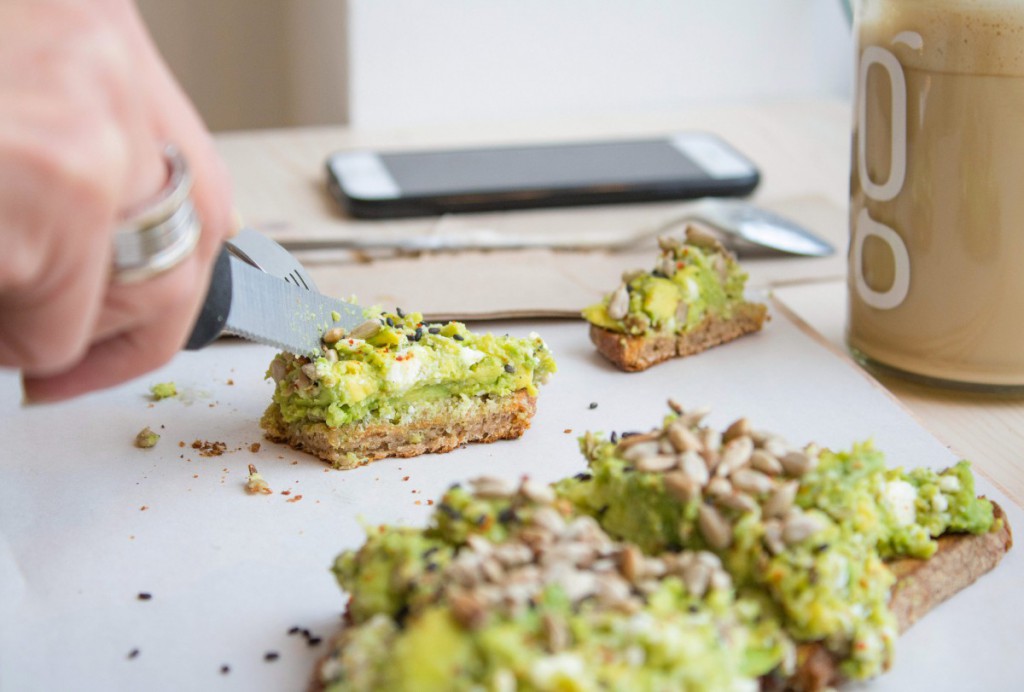 Avocado bread, with nuts and extra organic feta cheese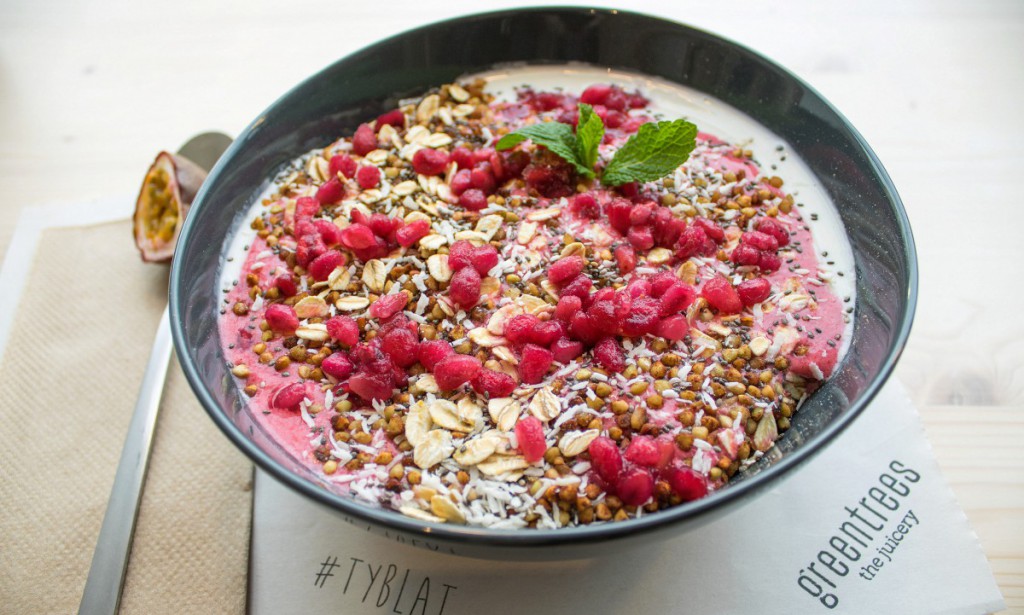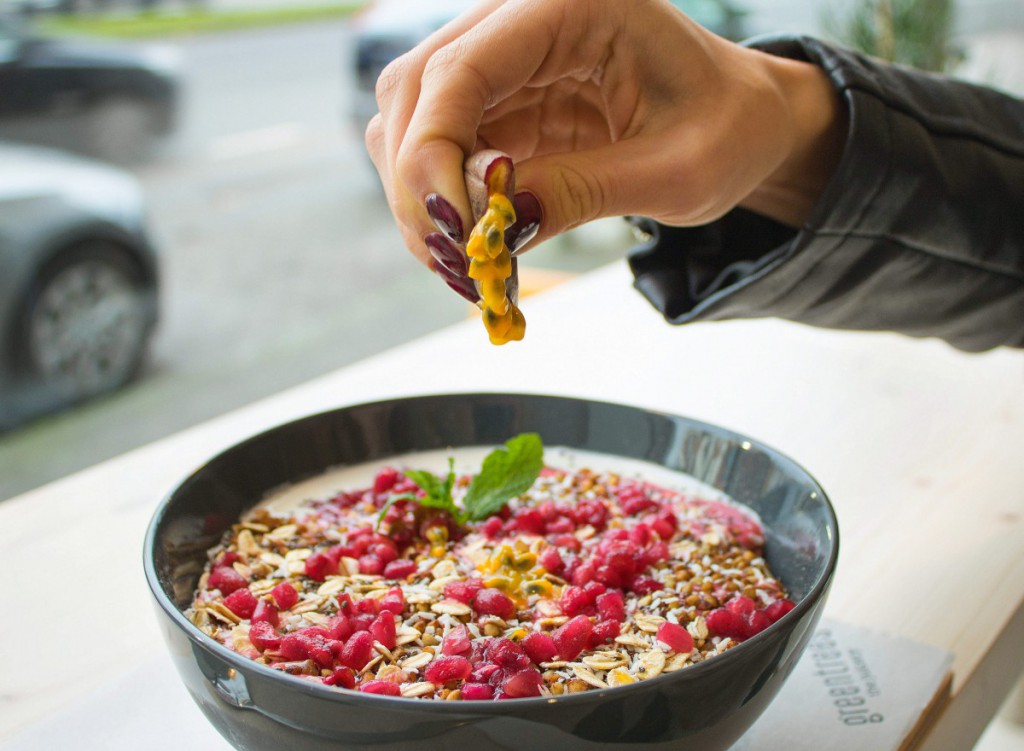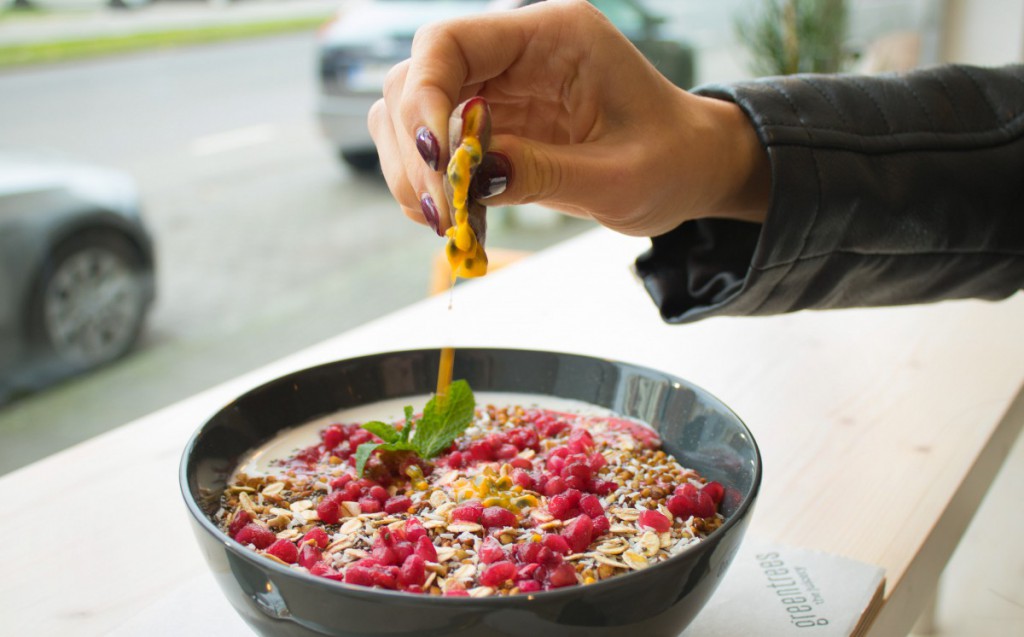 Adding some passion fruit
My bowl was super filling but I still wanted to try their vegan raw cake and banana bread so I took these treats home with me. The banana bread is made by be bananas and definitely reinforced my obsession with bananas! Next time I will try to pick up a whole bread, but I actually have to add that my homemade banana bread isn't that bad in comparison, the consistency of it is just not really like a breads one rather juicy like a cake. But so it remains luscious over a longer period of time and it tastes even more like bananas. I still have to file on my prescription anyways, till I can share it with full conviction. The vegan raw cake was a pleasure as well, it was both fruity and crispy the perfect match!
If you are in the area, I highly recommend to visit Greentrees the juicery, located in the Münsterstraße 149, to get your daily dose of vitamins!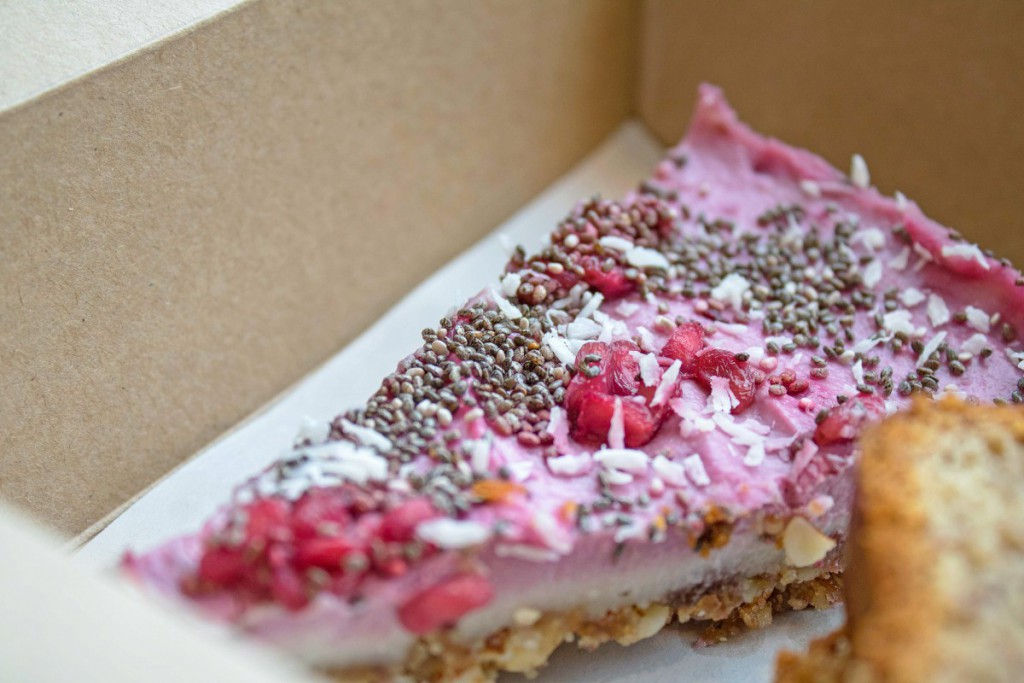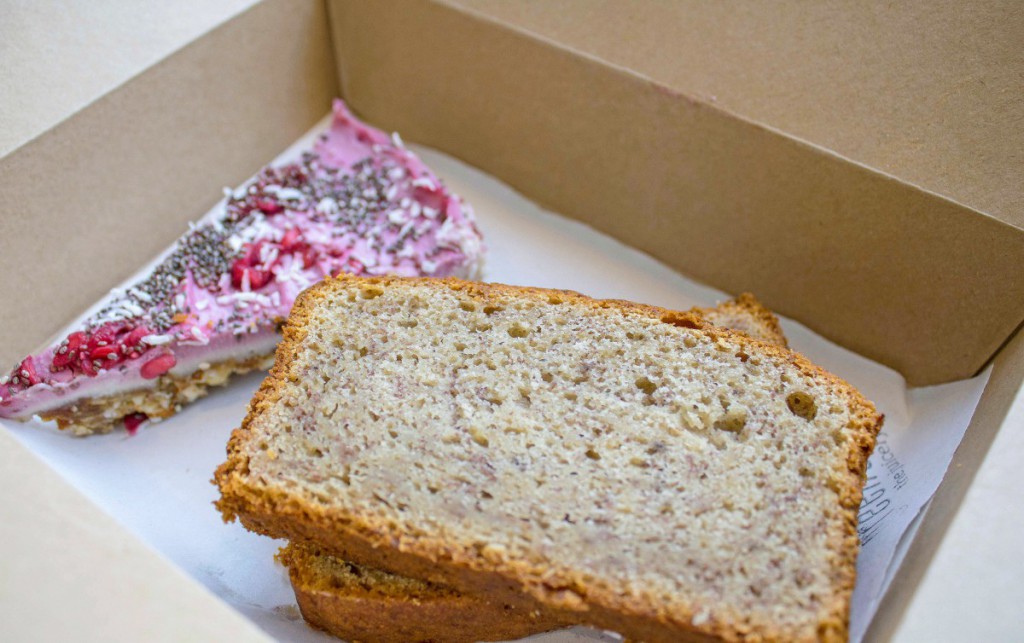 treat your body like a temple
#tyblat