A weekend ago I visited the Stijl design market in the Düsseldorfer off-location Boui Boui Bilk. Where a lot of young designer and creative minds presented their designs, products and arts. One could find everything, the heart desires, from minimalistic or fancy clothes over handmade jewelry to home decoration and particular foods spread over two halls.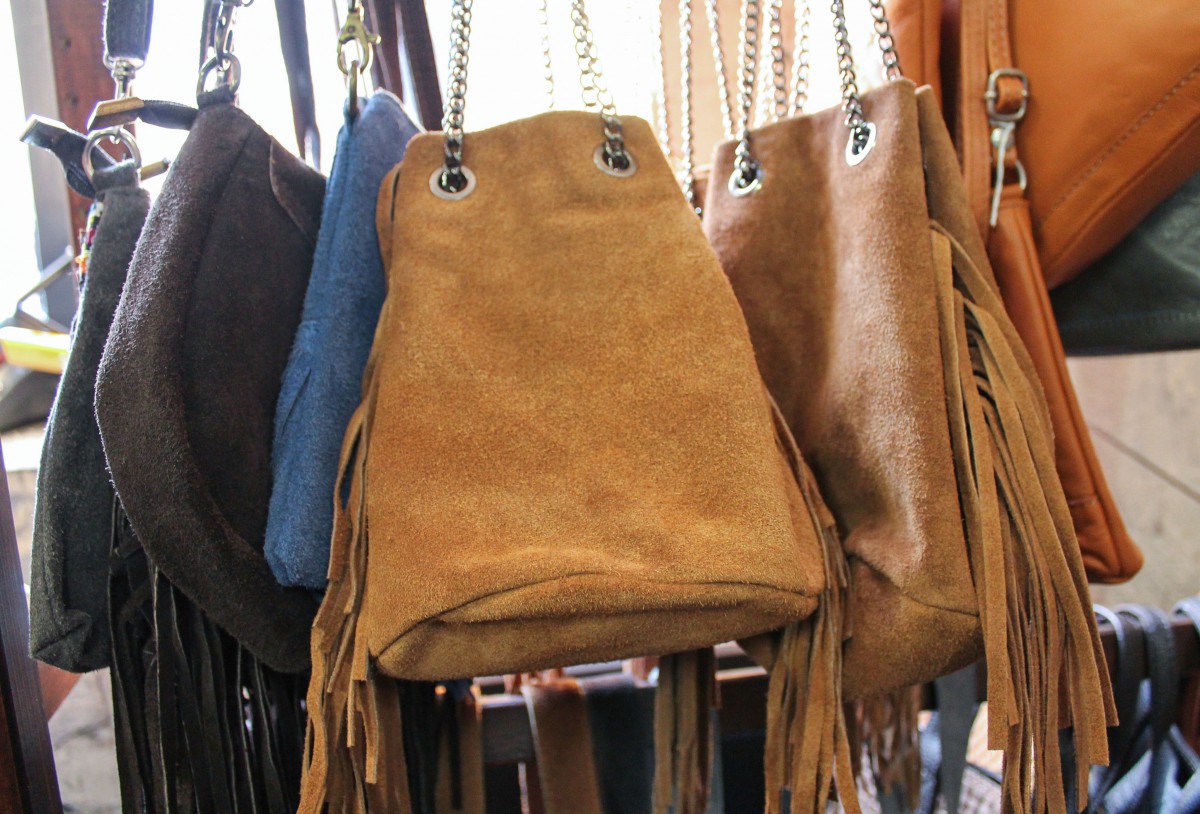 I went there with a close friend of mine (greetings to Caro!) and I had a great time wandering from one stand to another and rummaging through the products at the Stijl design market. At my personal favorite stand on the market we let the talented Dao Ngoc Mai from dnmai-creativework draw us. The whole process took about 5 minutes and I could't be happier with the result. I love to collect these little memorial pieces and I always appreciate to look back at them, whenever I might  feel a little bit lonely.
But let's talk about some new designers I discovered at the Stijl design market:
Be Wooden: While walking over the market the wooden bow ties for men and women directly cought my eye. I've never seen so creative wooden accessories, actually I've never seen wooden accessories at all before! An statement piece like this is definitely a game changer for all your simple blouses, which are in need of an little extraordinary eye-catcher!
Romina Rossi: If you are looking for individual items to spice up your wardrobe than Romina Rossi is the place to go! Their baroque era inspired clothes are a great way to stand out from the crowd and to experiment with some special pieces!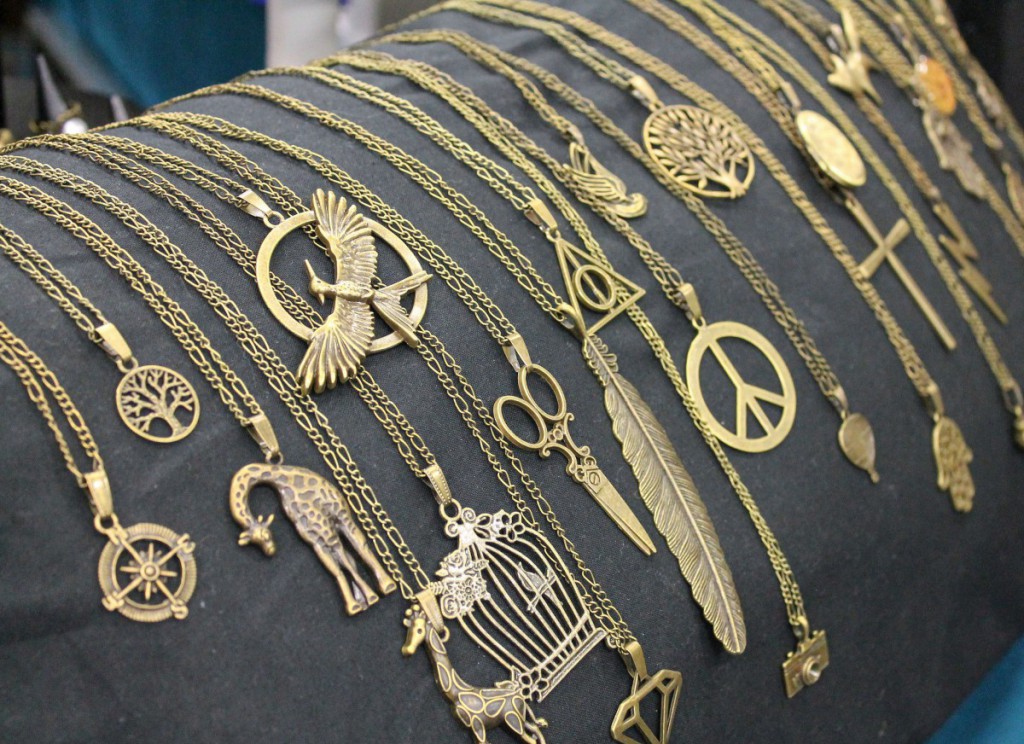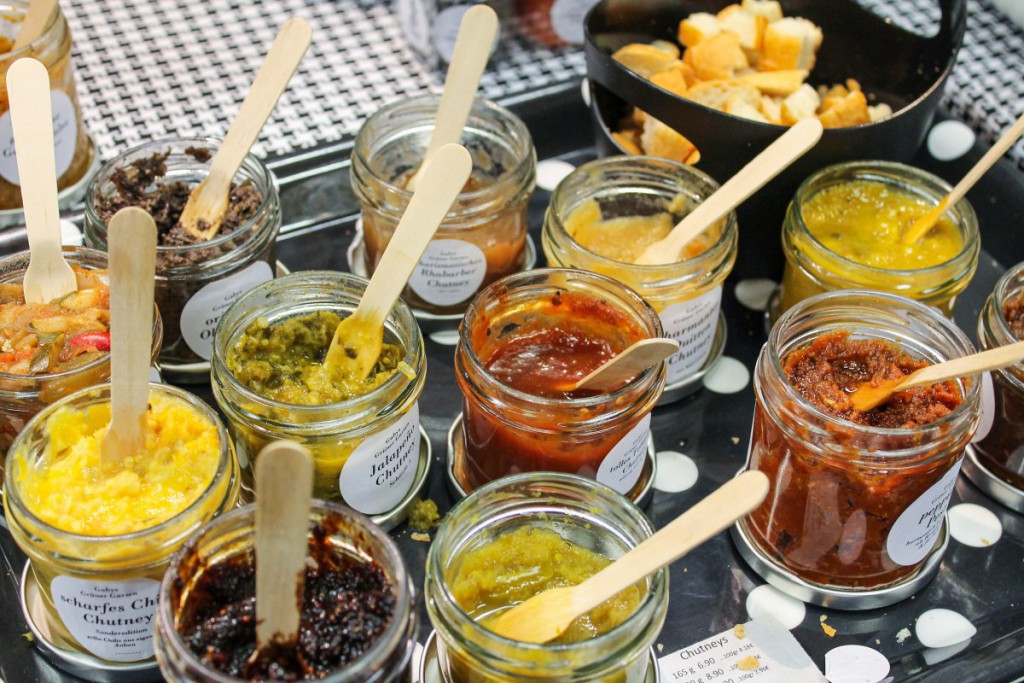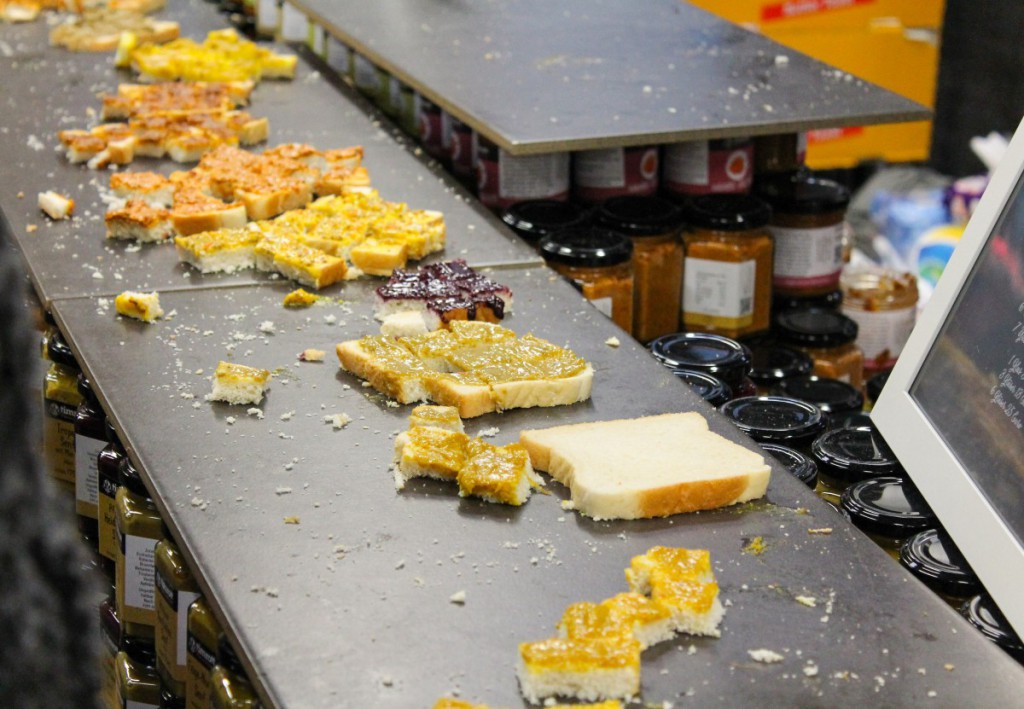 After we worked our way through the Stijl design market it was time for a whopping lunch! So we stopped at the Frittenwerk, which was roughly around the corner. Their fries are made out of freshly cut potatoes and can be enjoyed with their home made dips and sauces. I ordered the sweet potato fries since I wanted to try out sweet potato fries for such a long time! I even dared the attempt to make some myself one time, but they obviously didn't tasted nearly as good as these ones from Frittenwerk! I didn't ordered any sauces to the fries, since I wasn't sure which ones would likely go with the sweet potato fries. But they were great without any sauces as well, not to dry but super crispy and the perfect boosting!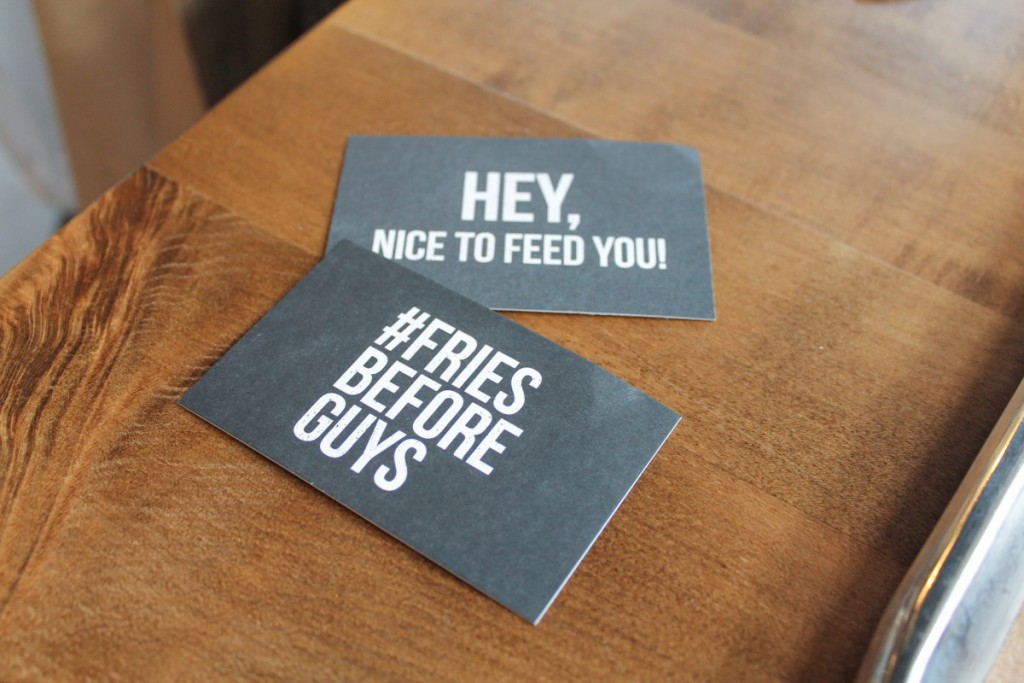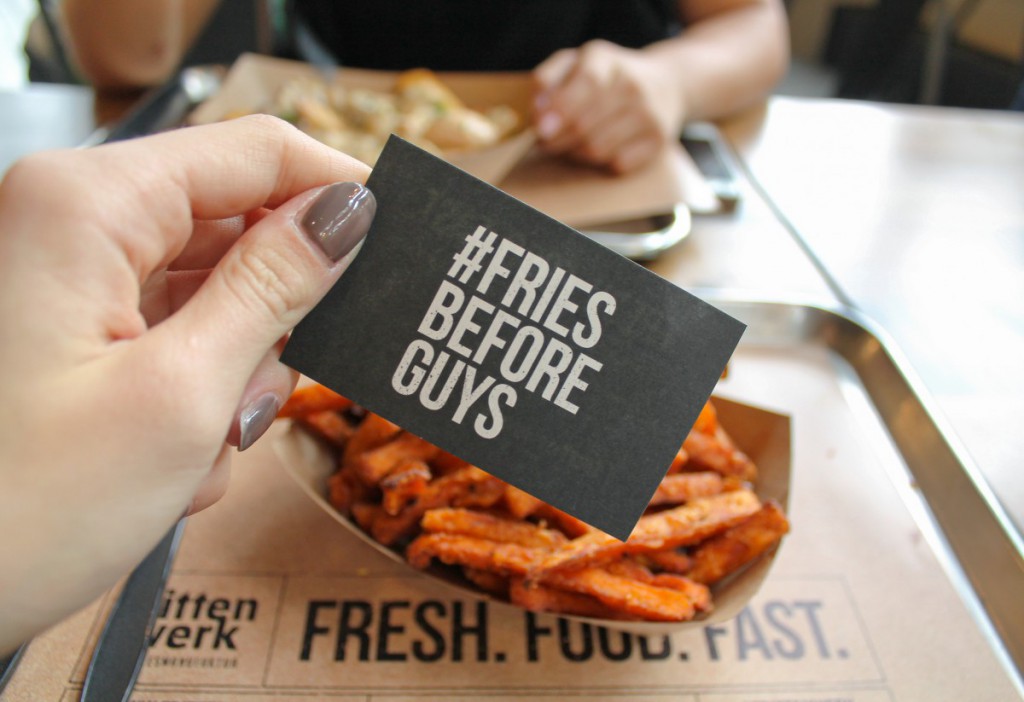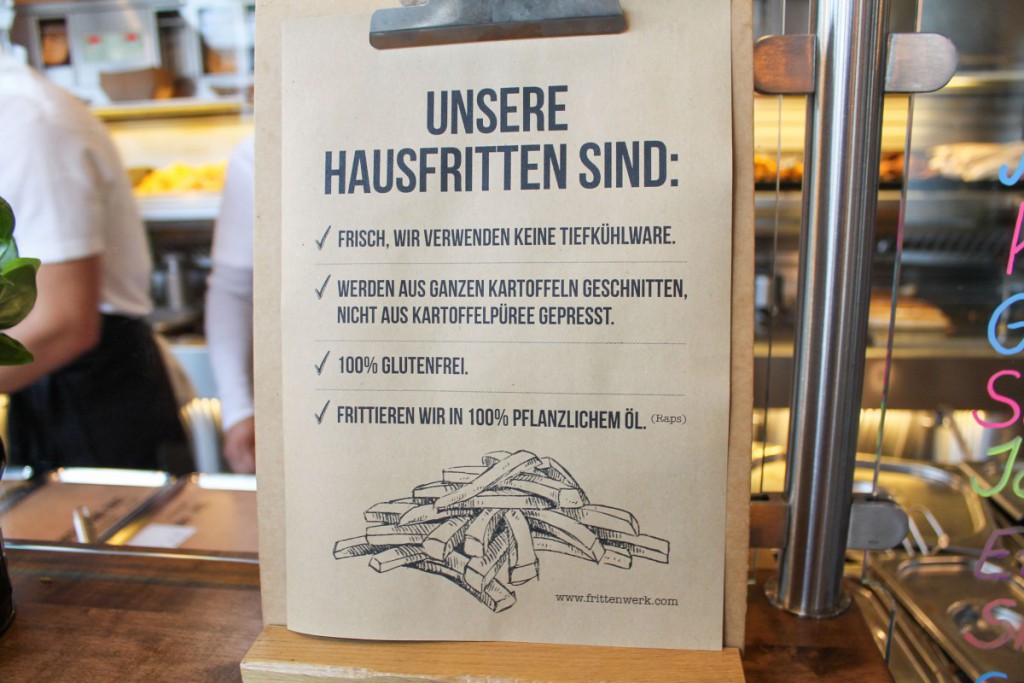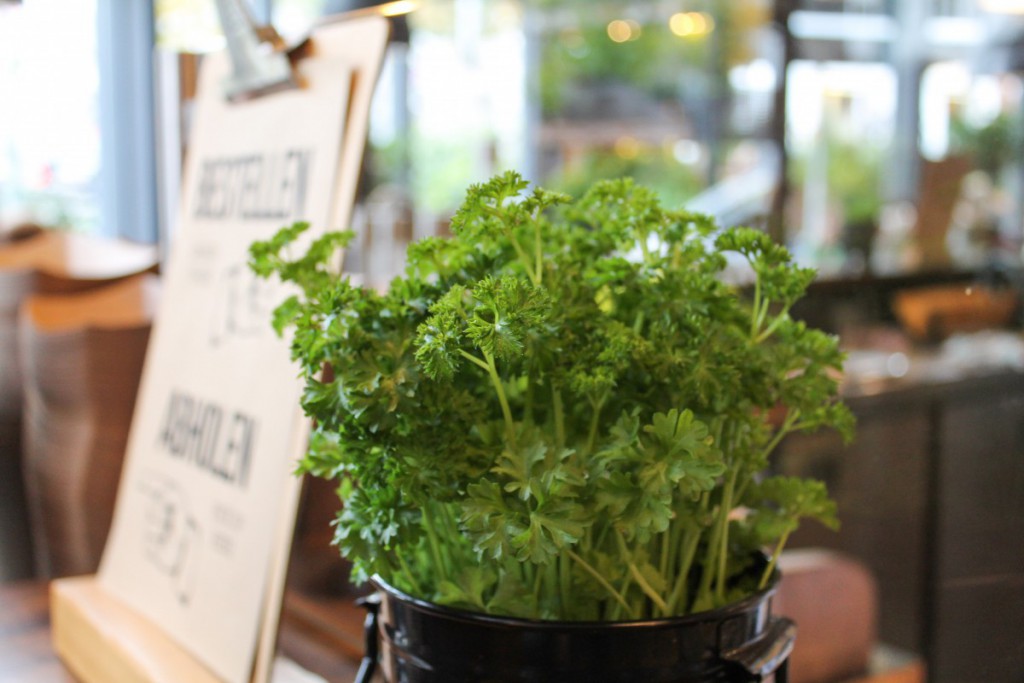 A few days ago I visited the Frittenwerk again with my brother.  We ordered the Tijuana Street Fries. A huge portion garlic fries with homemade guacamole, sour cream and diced tomatoes. In my opinion the sour cream is the most delicious topping out of the three, but you only get the real taste experience when you boldy mix it all together!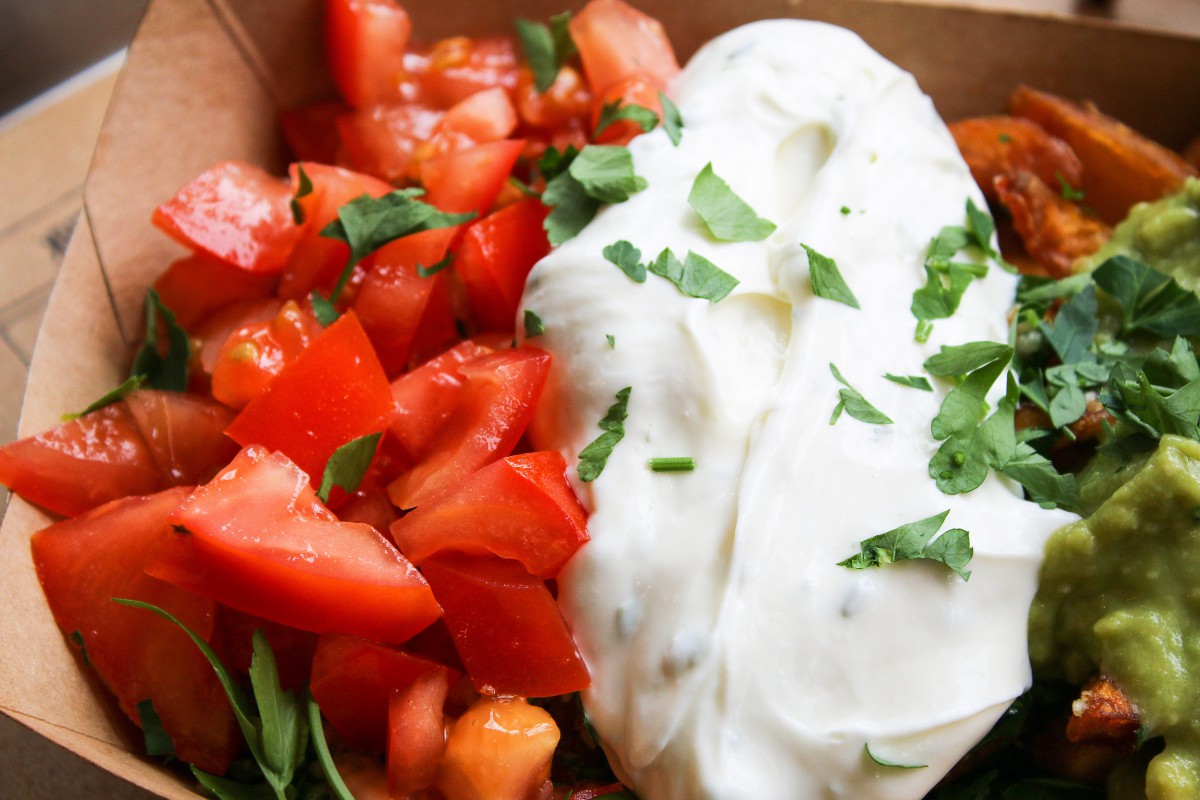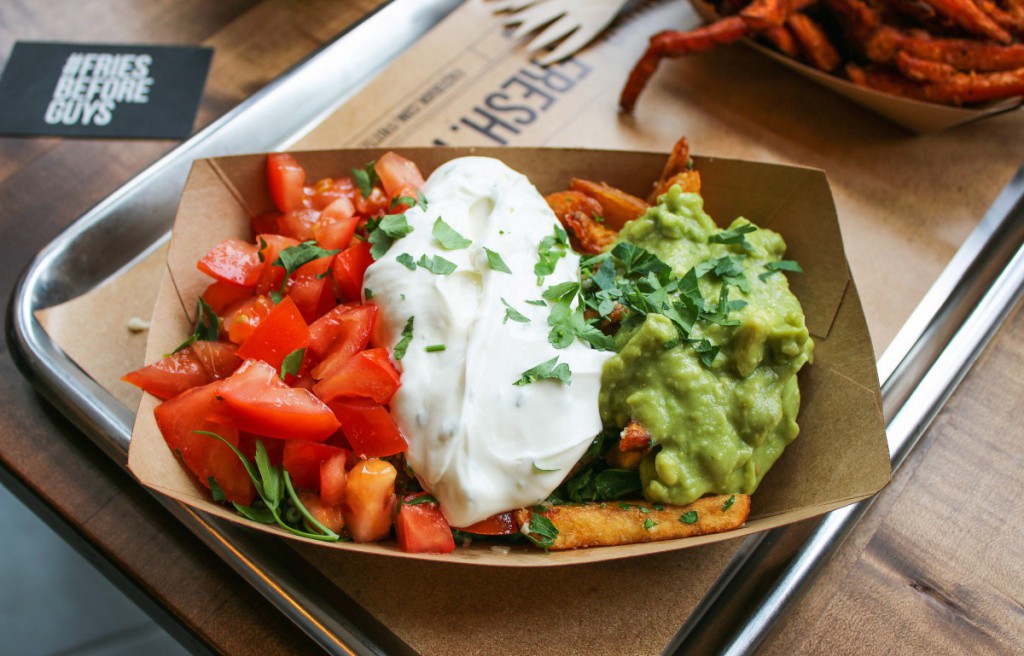 Frittenwerk, Friedrichstr. 145 Düsseldorf