Hello everybody, I warmly welcome you to my blog! My name is Fabienne and I'm starting this online journal to share and capture my personal inspirations, thoughts and style development. I think fashion is all about reinventing yourself as often as you want to. Playing chameleon and revealing a different side of yourself every day. This is my first blog post and I'm positive there are endless more to come. I hope you will stick around to join this journey!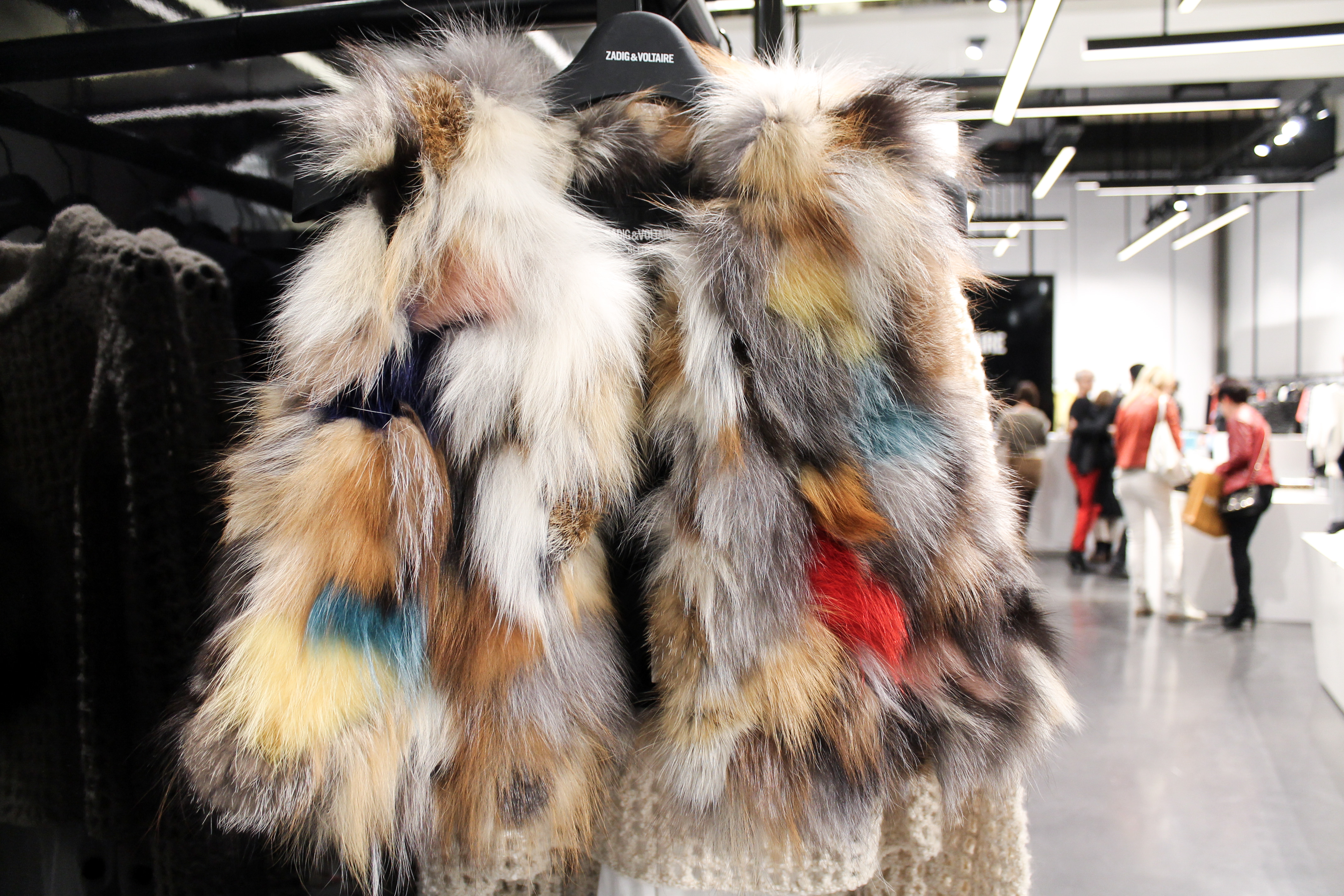 Last Friday the VOGUE Fashion's Night Out 2015 took place in Düsseldorf. On this special evening luxury boutiques and department stores, located around the Königsallee, remain open till midnight and offer limited editions as well as special promotions.
It was an lively atmosphere next to the colorful shopping bags one could spy the turquoise shopping bags by VOGUE shimmering through the crowds. Dj's were playing inside the stores and Breuninger transformed into one catwalk presenting collections of designer brands such as Marc Cain, Philipp Plein, Windsor und Boss Orange. The Phillip Plein collection was my personal highlight. The models were wearing pieces from the fall/winter collection 2015, which is dominated by basketball jerseys, two-tone fur stoles and outerwear worn over geometric bandeau bras. In front of Tiffany & Co. long lines were waiting to enter the store and a saxophonist was playing on a gallery filling the mild evening air with music. At Zadig & Voltaire a shop assistant handed me the new issue of VOGUE and at the newly opened Karl Lagerfeld store we eventually got our hands on our own turquoise shopping bags by VOGUE. I've never been surrounded by so many fashion-concious people, comparable to a sea of new inspirations and looks! It was my first time joining the VOGUE Fashion's Night Out and I'm already looking forward to the next time!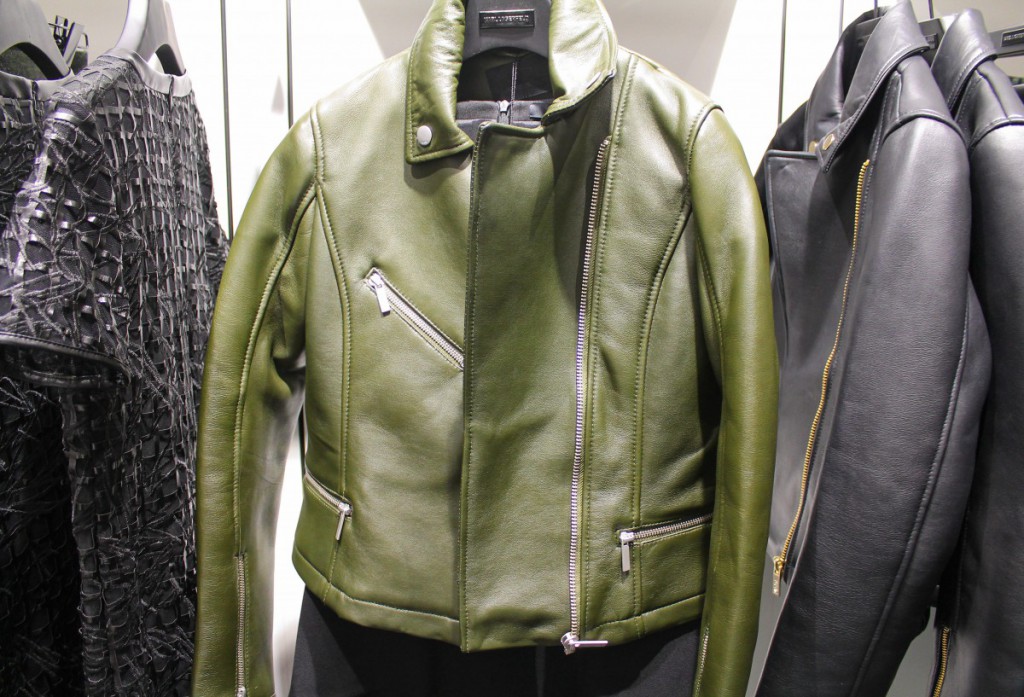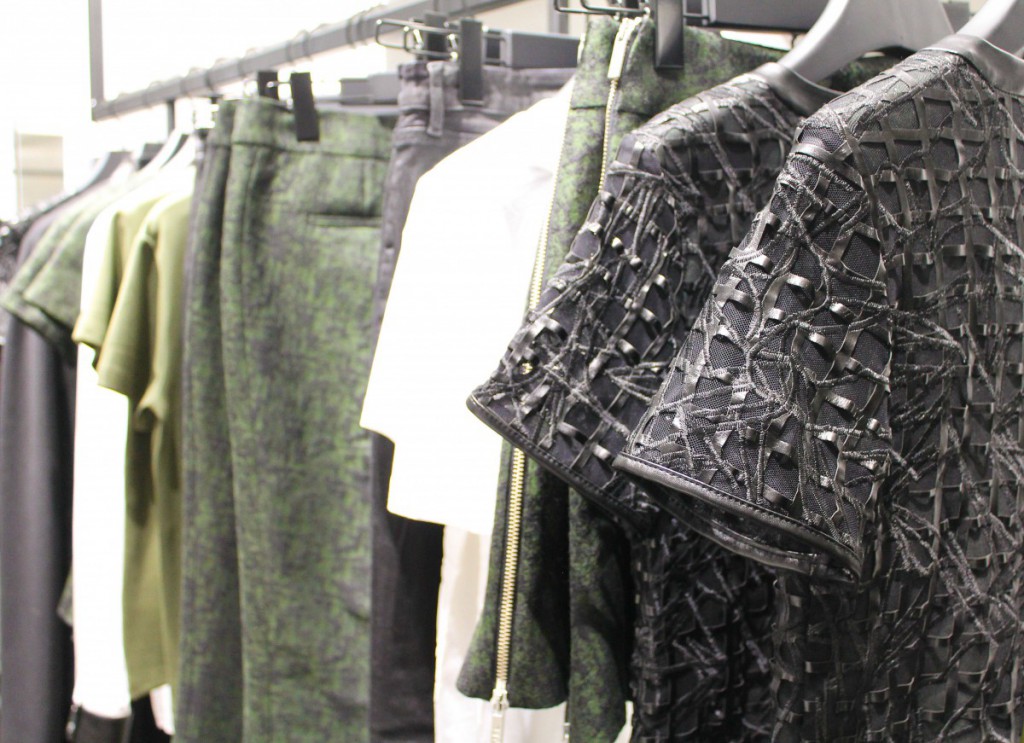 inside the Karl Lagerfeld store