I already told you after my trip to Berlin that traveling mainly means eating lots of amazing food in a very short period of time for me. I kept on following this motto and managed to get a great amount of restaurant and cafe testing done in Barcelona. Now that I'm back in Germany I want to share my culinary adventures in Barcelona with you condensed in this little Barcelona Food Diary …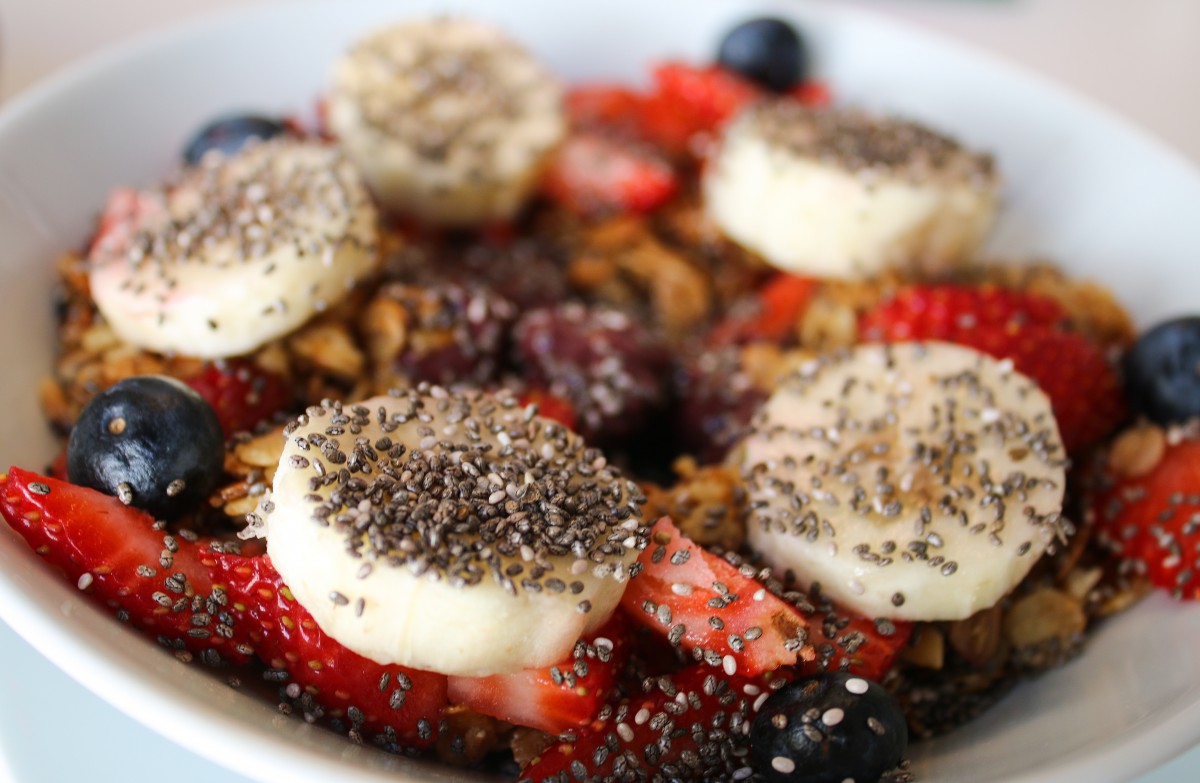 Brunch & Cake
The first place we ate at in Barcelona was Brunch & Cake. The food pictures were flooding social media so I had to try it since I'm a sucker for beautiful food presentations and oh they definitely know how to transfer their dishes into colorful art pieces! As the name already reveals it's all about brunch! Brunch the whole day long… a dream right? I ordered a Salad with avocado, mangos and nachos which especially people with a weakness for mexican food will love! For dessert my brother and I shared the grilled banana bread topped with strawberries, banana, coconut, and yogurt. A pure taste climax! Only the juices had way too much passionfruit in them in my opinion. There's normally a line up so be prepared to wait.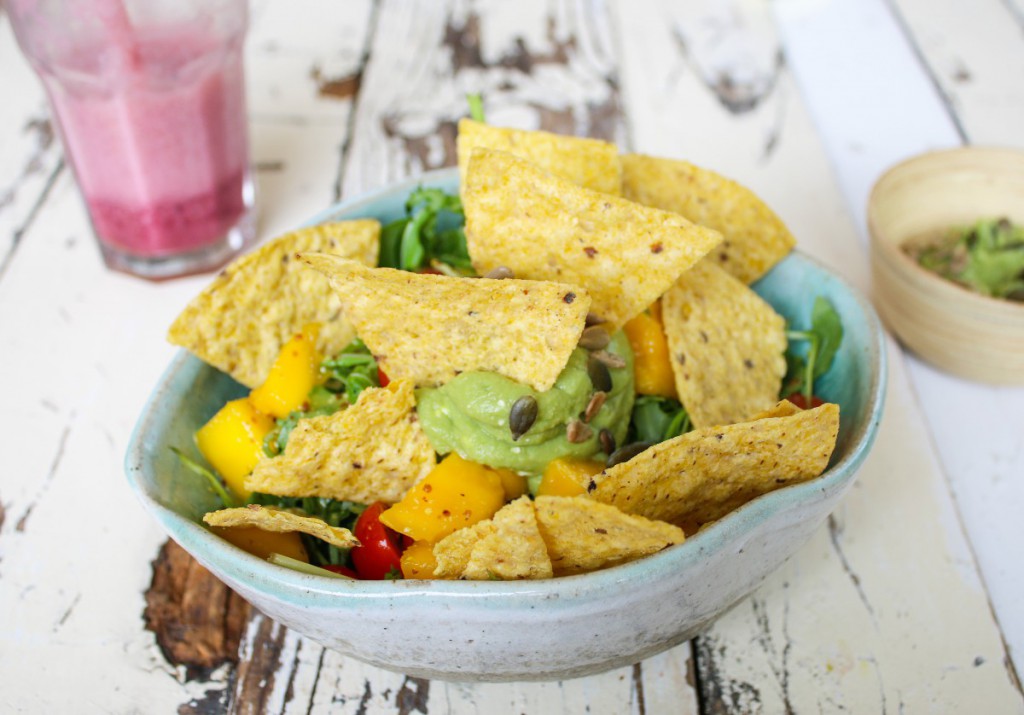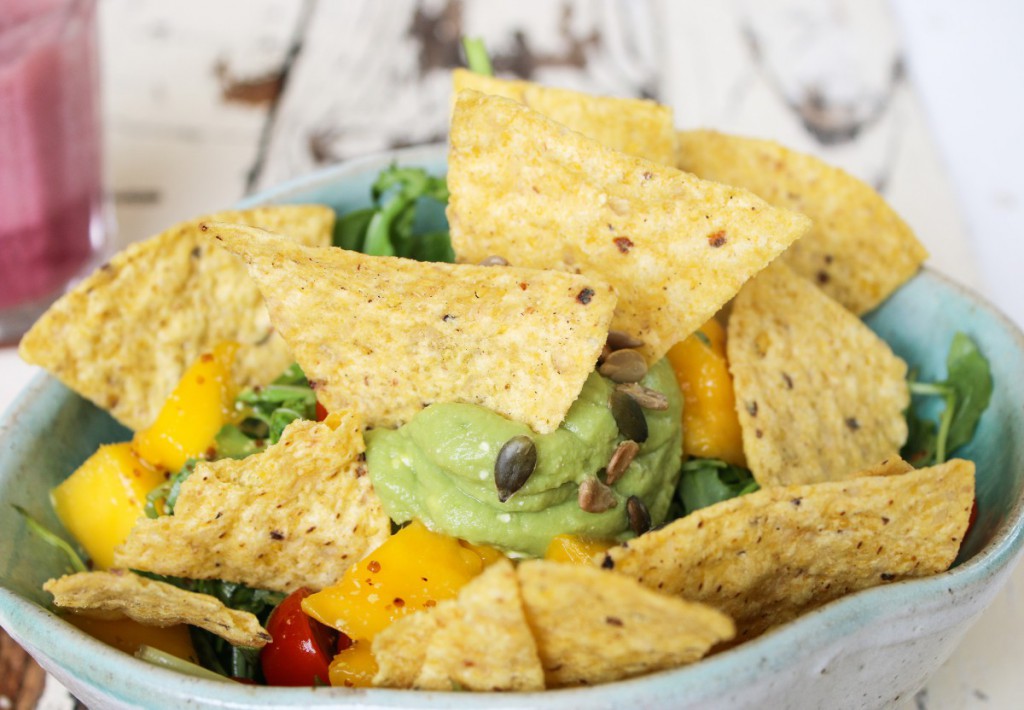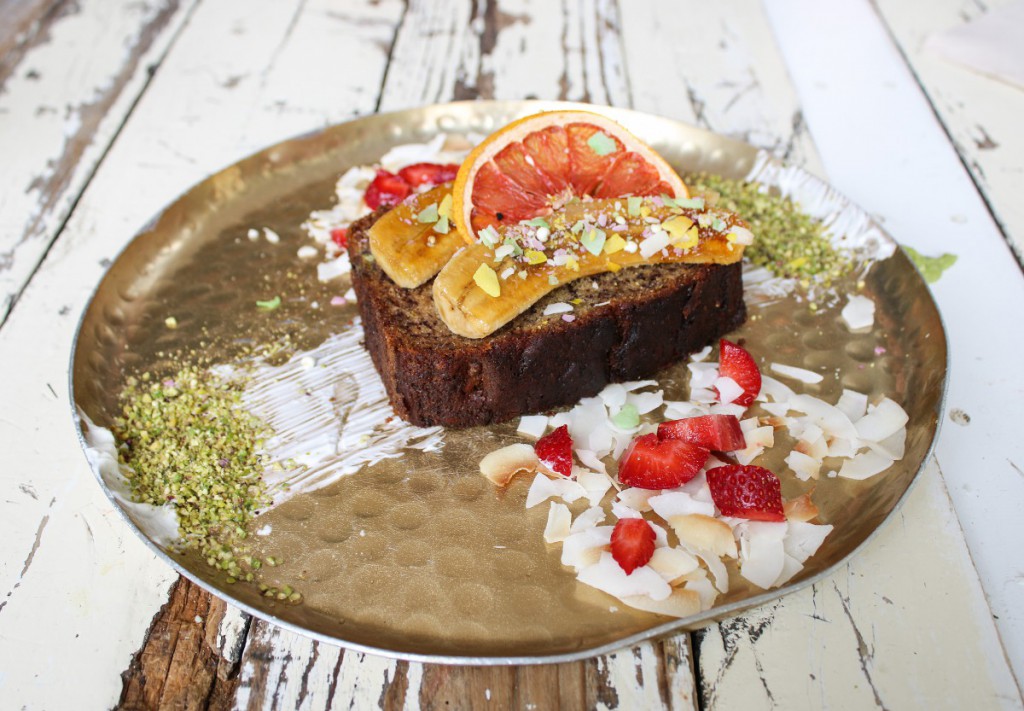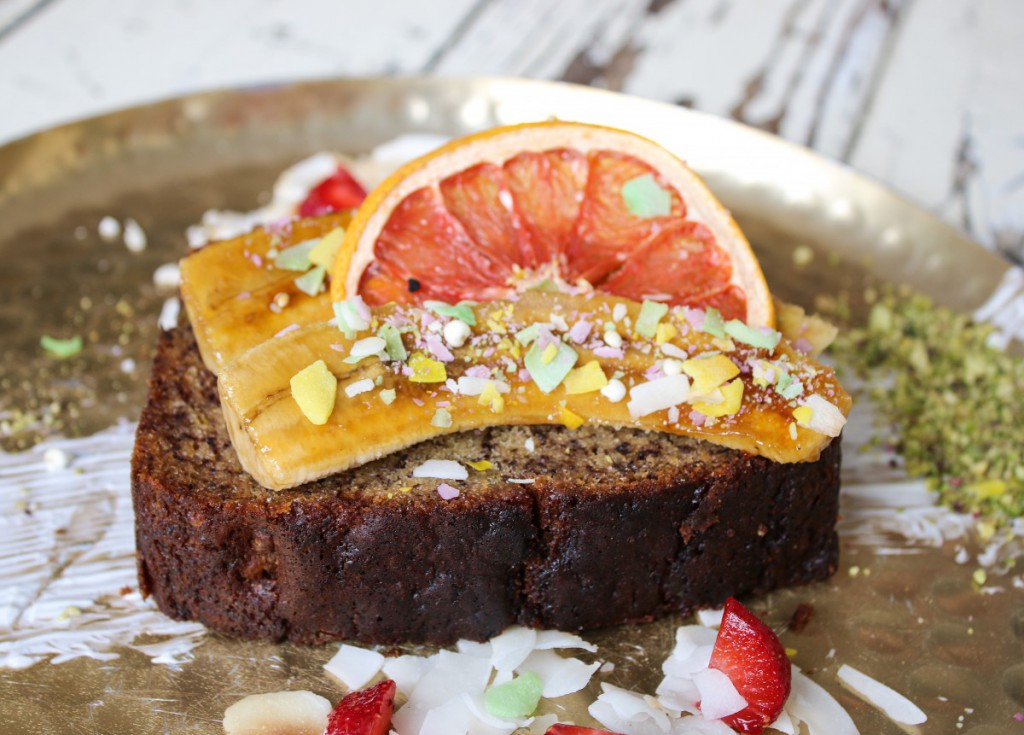 On our last morning in Barcelona I was craving something warm in the morning so I ordered the ricotta pancakes, which were artfully topped with fresh fruits. One of the best decisions I ever made! The pancakes were super fluffy and in combination with the maple syrup and fruits it was a pure piece of heaven. Furthermore I also tried out their acai bowl which was way to icy. I felt like I needed an ice pick instead of a spoon to eat it. I actually spent a good few minutes hacking into the acai ice sculpture until I gave up. Kindly they redid it for me and I could keep on eating with a spoon instead of an scoop.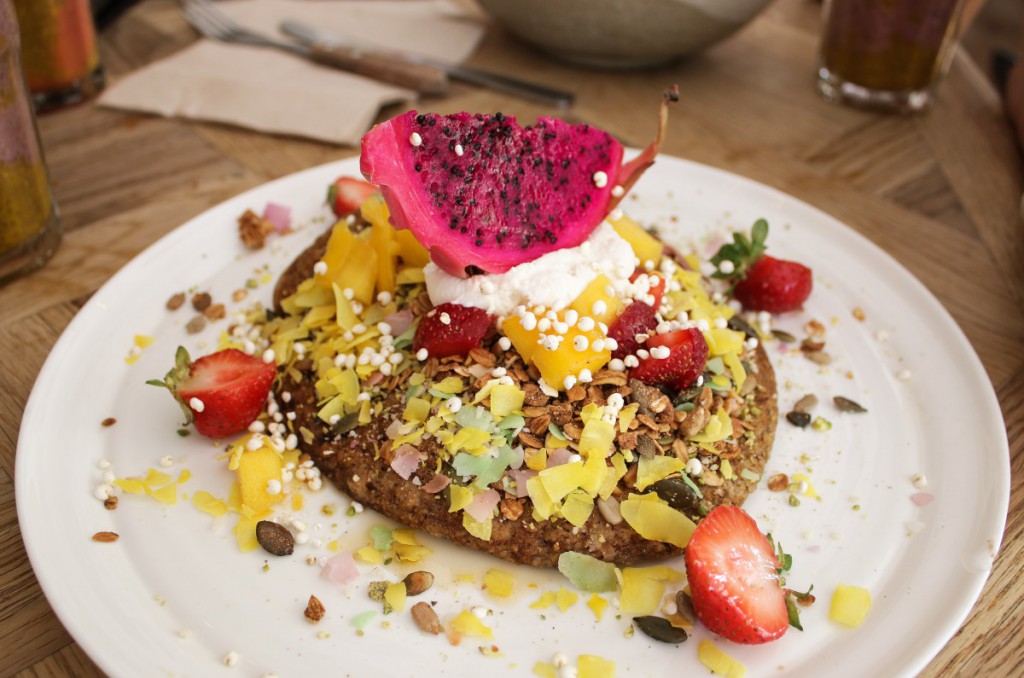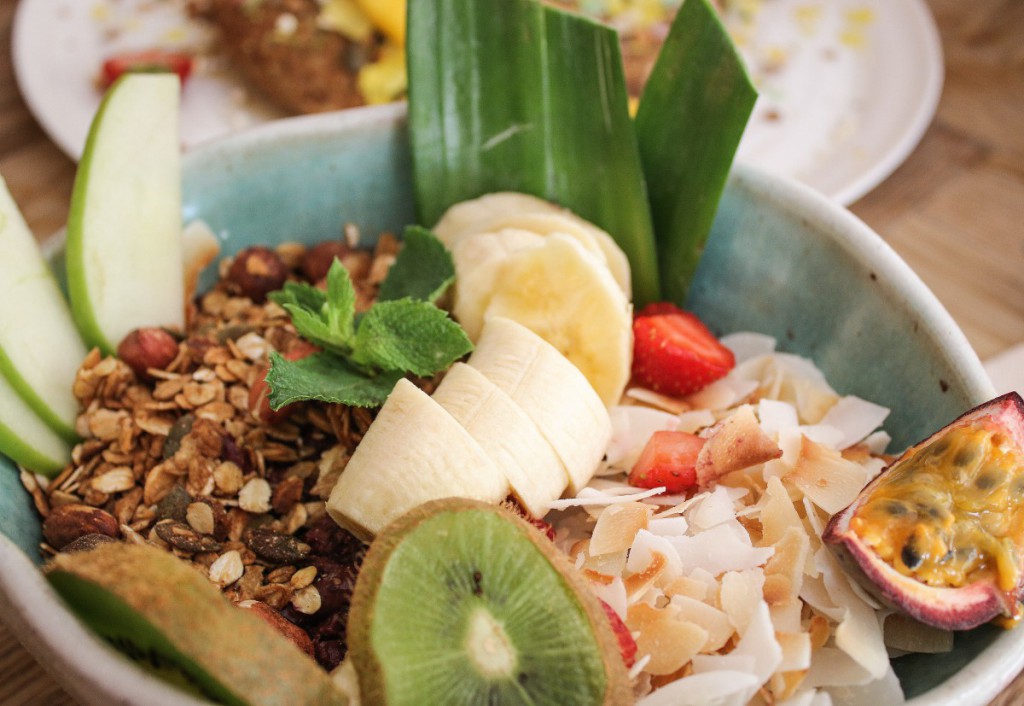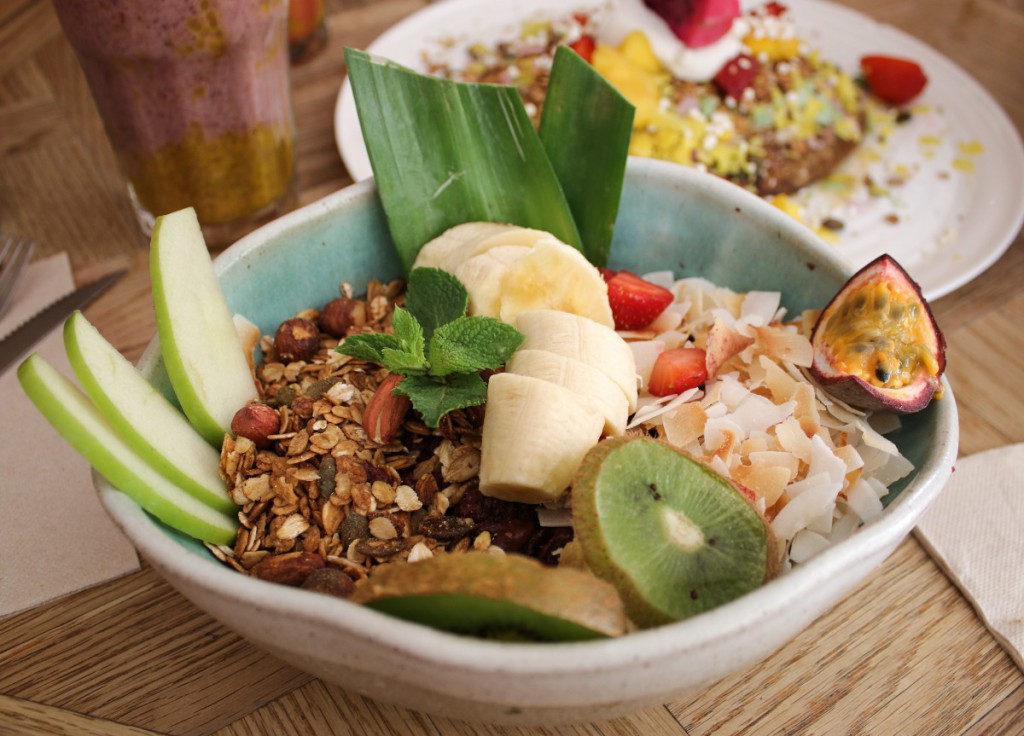 Bruch & Cake, Carrer Enric Granados 19, Barcelona
Brunch & Cake by the Sea
The other day we went to the beach and conveniently I spotted another Brunch and cake right on our way. This one is called Brunch & Cake by the sea and serves healthy and comfort food right next to the beach. I felt a little adventurous that day so I ordered the avocado toast that comes with some fruits and oatmeal. Howsoever the thing I got was far away from being the avocado toast I expected. First of all it wasn't even a toast, but the lower bread slice of a bagel, which I really couldn't eat because it was hard as a stone! The avocado wasn't even mashed just laid decoratively on top. Even though the oatmeal was very delicious I really can't recommend this dish! Thank God I also ordered the acai bowl which was no disappointment at all not even too icy this time. I have to say that this acas bowl belongs to the best acai bowls I had in Barcelona and believe me I ate a lot of acai bowls! But still it couldn't make up for the long waiting time and hard avocado bagel thing.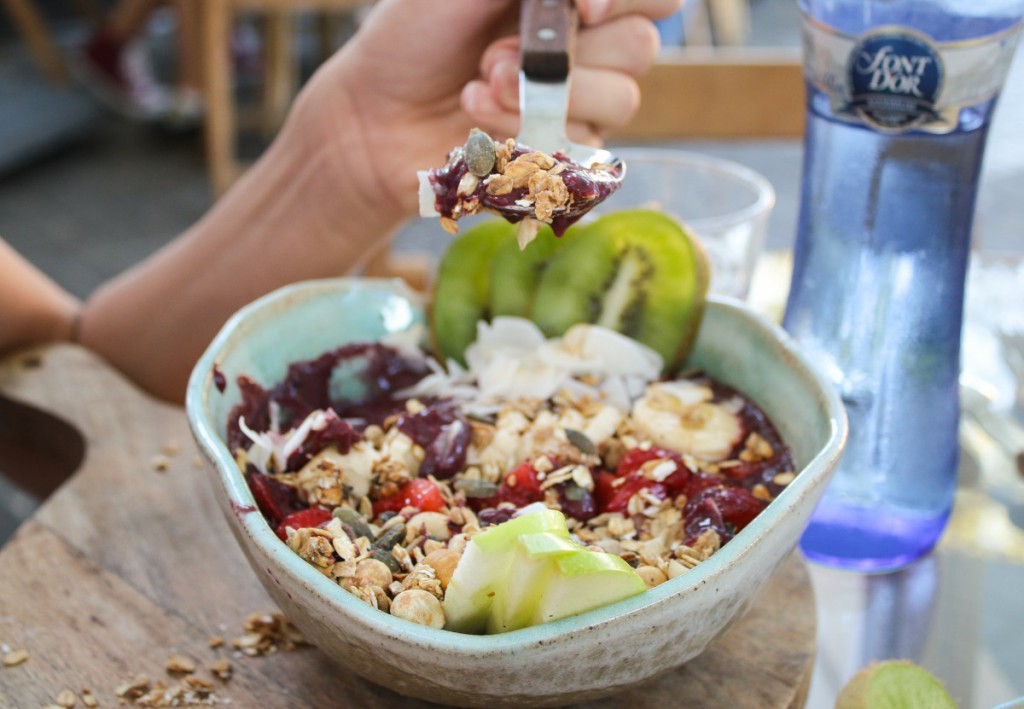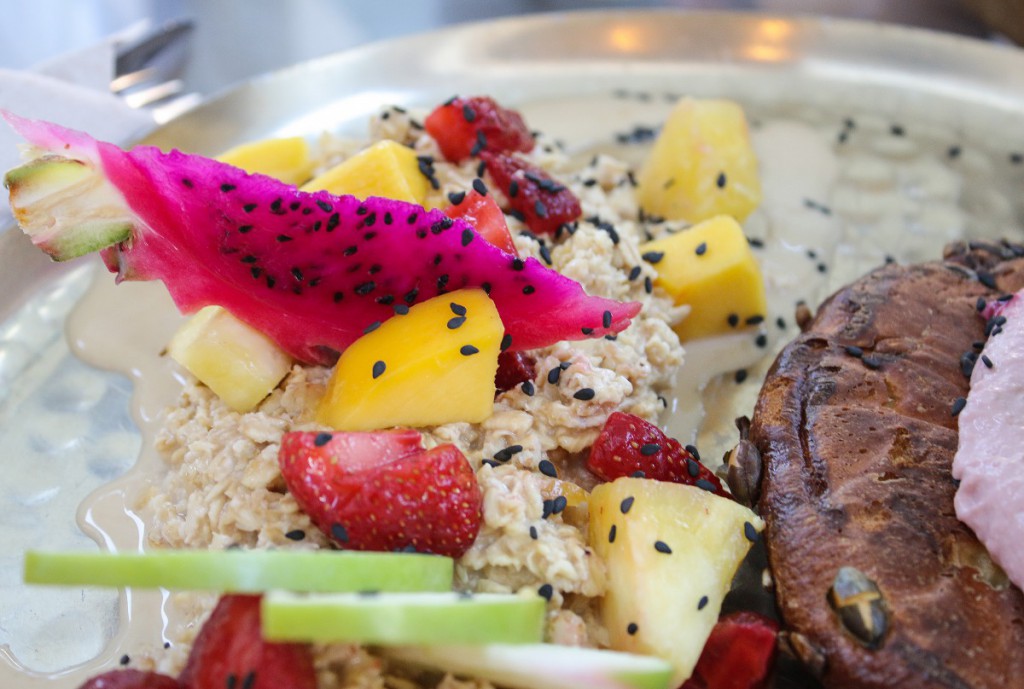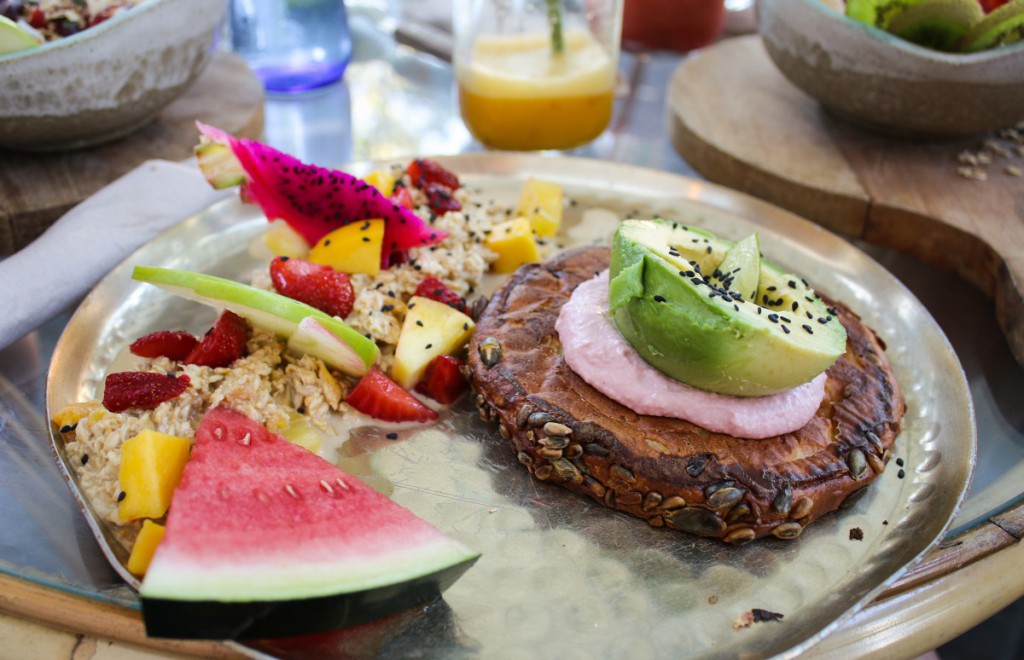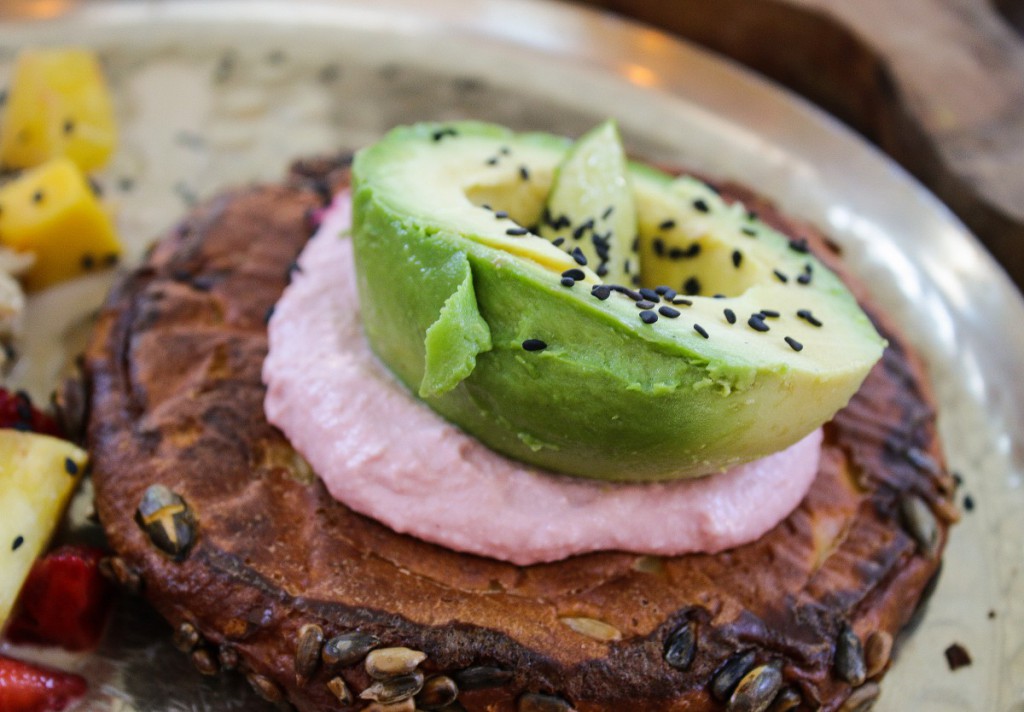 Brunch & Cake by the Sea, Passeig de Joan de Borbó 5, Barcelona
Surfhouse Barcelona
Let's take a time-out from acai bowls for once and talk about my brother's favorite food spot the Surfhouse Barcelona which is located directly at the beach! My brother really liked this place for lunch because of their burgers! I ordered the Phi Phi salad a refreshing thai-style salad. The salad was alright maybe a little bit to spicy for me. They also have nice smoothies and so much more to chose from. If I could I would have also ordered the avocado toast, tacos and pancakes. I just didn't knew how to fit all this food in my stomach. But I did left some space for their popsicle eyescream based on their smoothies, which wasn't as good as it sounds.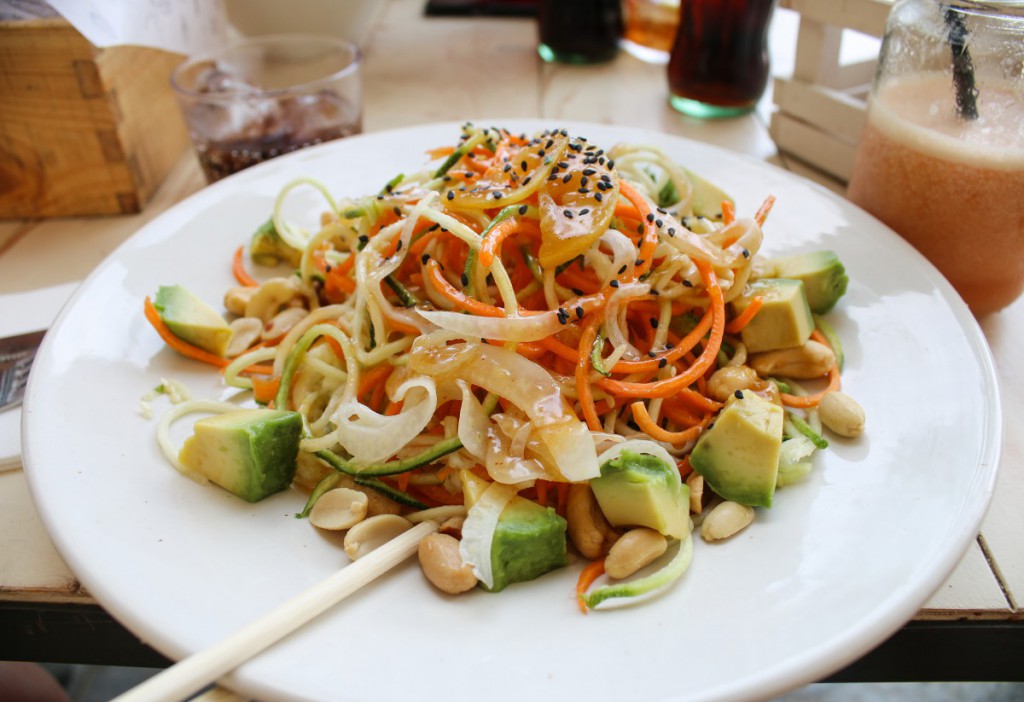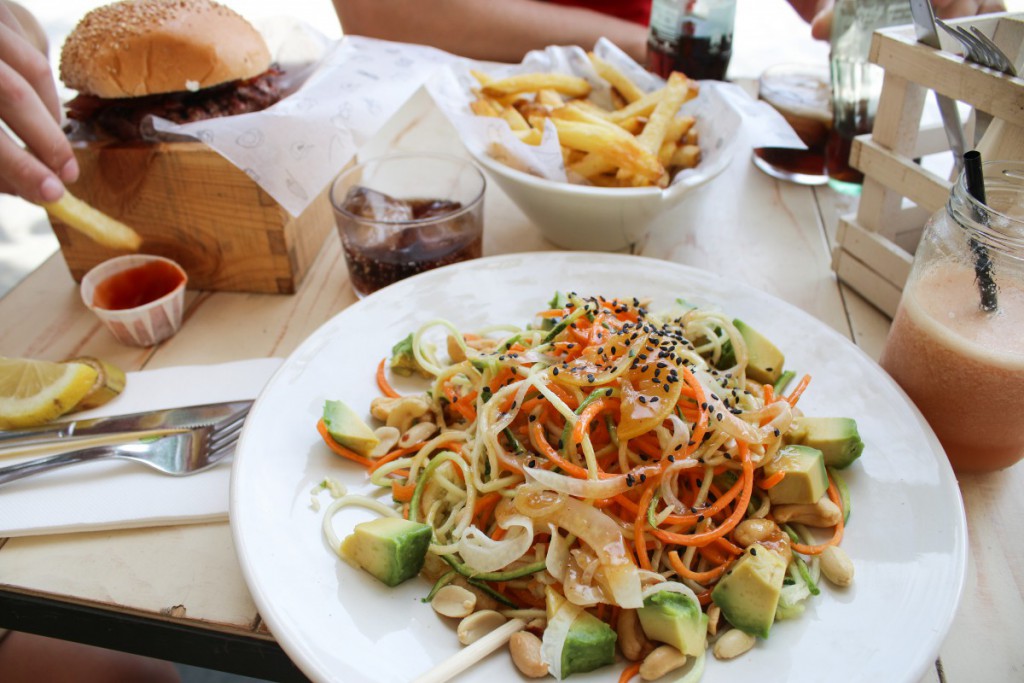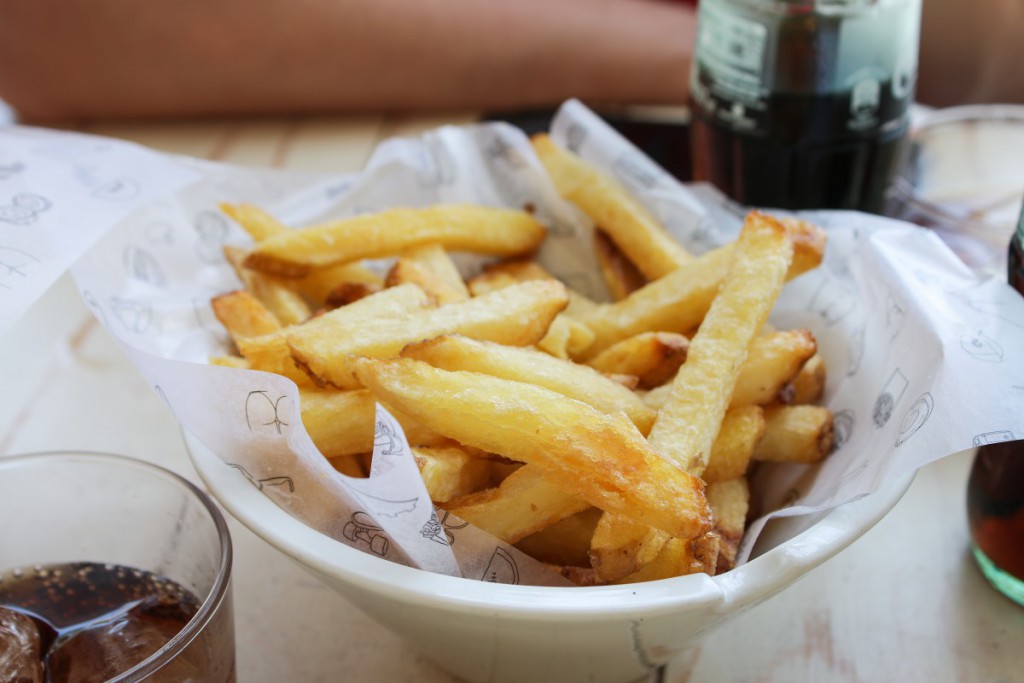 Surfhouse Barcelona, Carrer l'Almirall Aixada 22, Barcelona
Flax & Kale
I honestly expected much more from this trending restaurant since I read many good reviews about it but the food and service didn't met my expectations. The food is mostly vegetarian and vegan but they also carry a few common dishes, too. The service was quite careless although the roof terrace still had availability, I had to sit down on stools at the bar. Howsoever I still hoped the food would make up for this inconvenience. My dishes came out really quickly, I picked their acai bowl and healthy pancakes which both looked super good! Sadly the acai bowl did not hit my taste. But the pancakes itself were really yummy! I just wasn't a fan of the berry yogurt they were covered under but that would be complaining on a high comfort level. Maybe I have ordered the wrong things.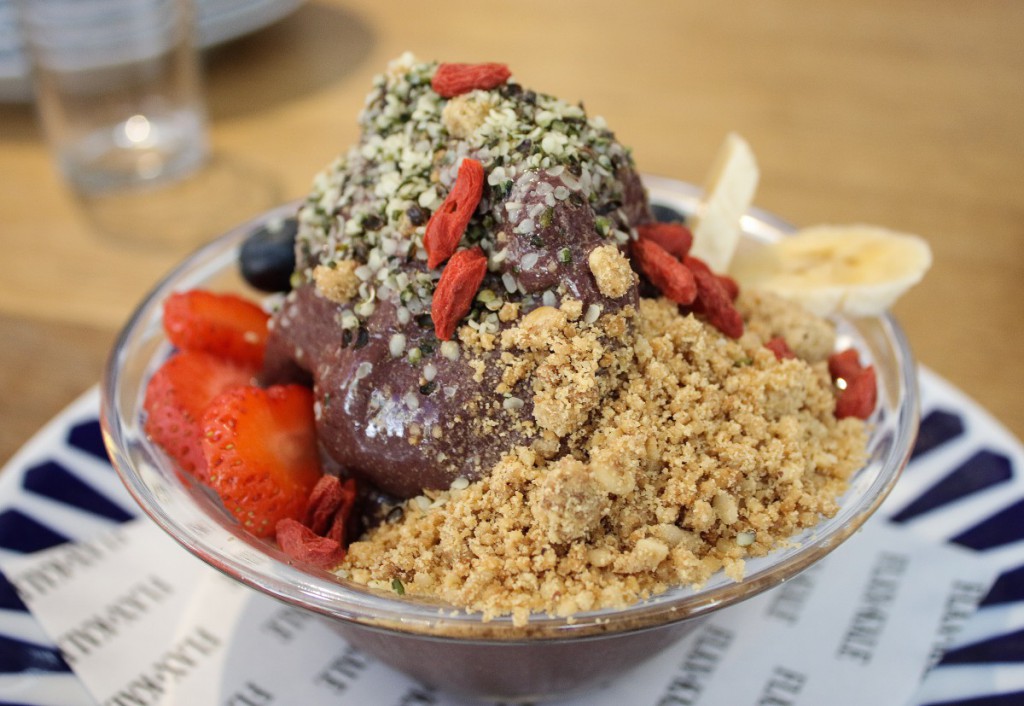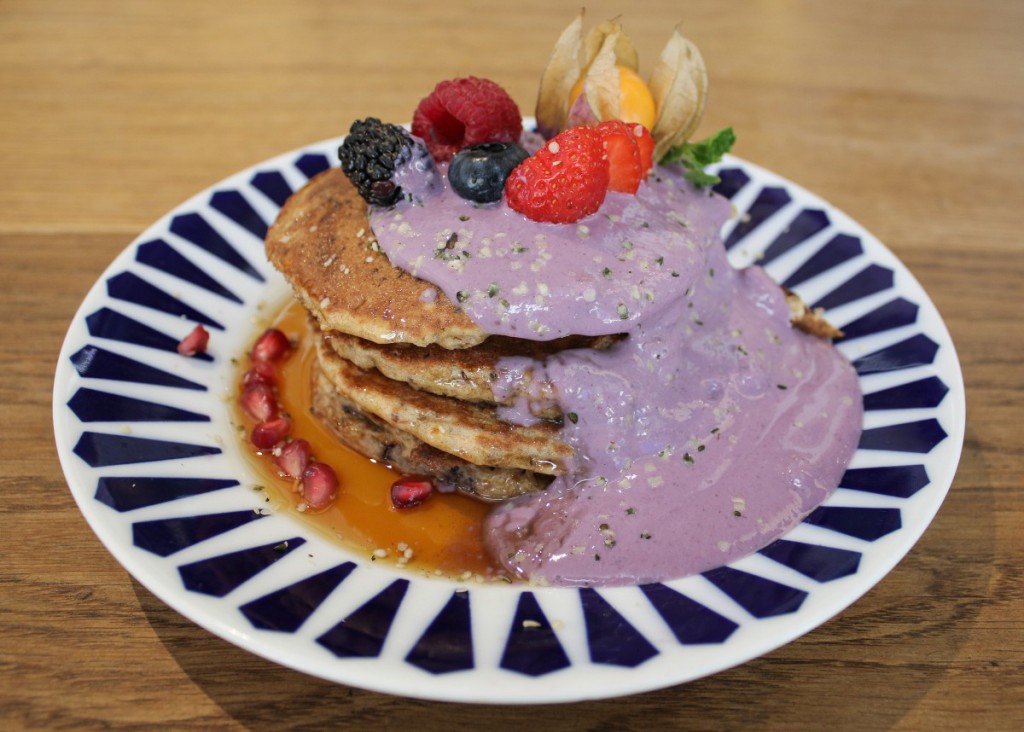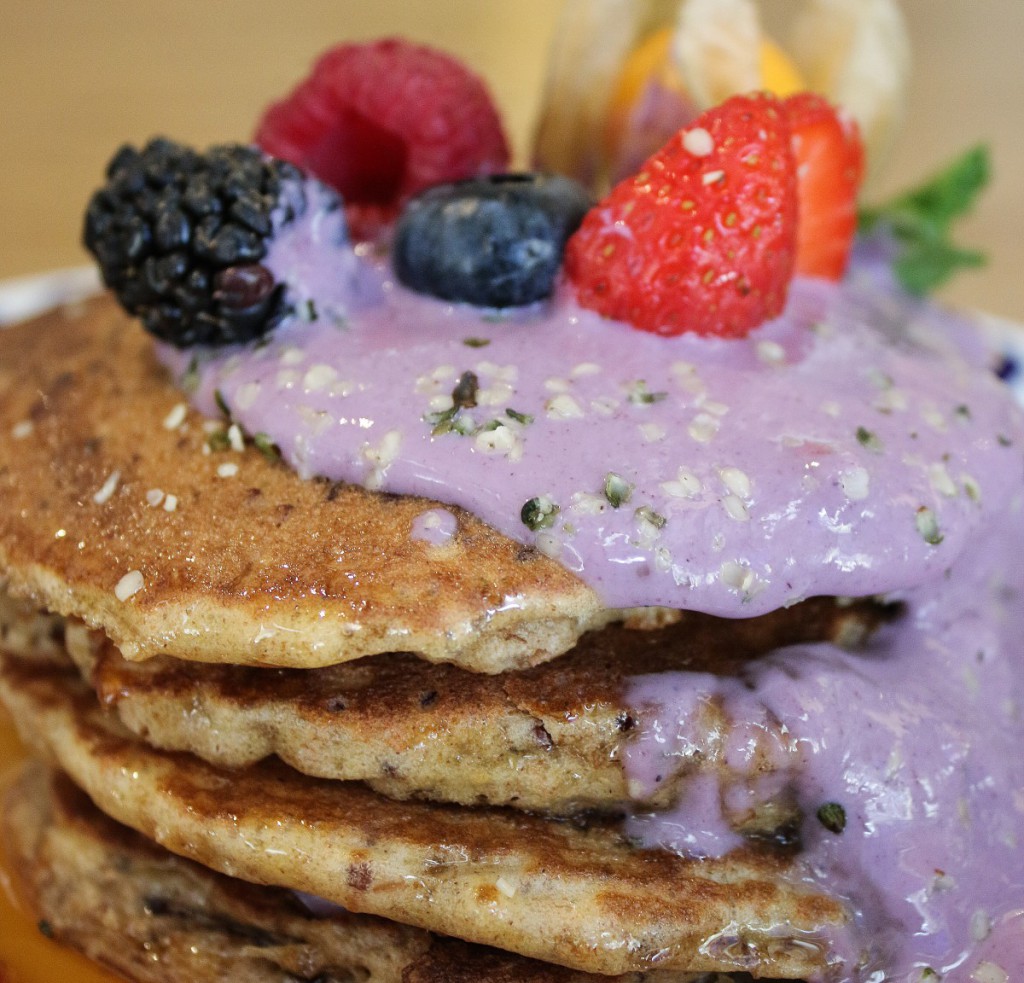 Flax & Kale, Carrer dels Tallers 74B, Barcelona
Eyescream & Friends
This was definitely one of the cutest looking ice creams I ever had! Their concept is a little bit different from the usual ice cream parlor. First, you get to choose your toppings and next your preferred ice cream flavor. I was a little bit boring and opted for classic vanilla but they also carry sorts like cheesecake for the cheesy ones under us. The ice cream is good, not great, but I think it's worth visiting at least once for the experience in addition to that it is located near the beach and a great refreshing treat! Just swing by if you're in Barceloneta, I promise it will be fun!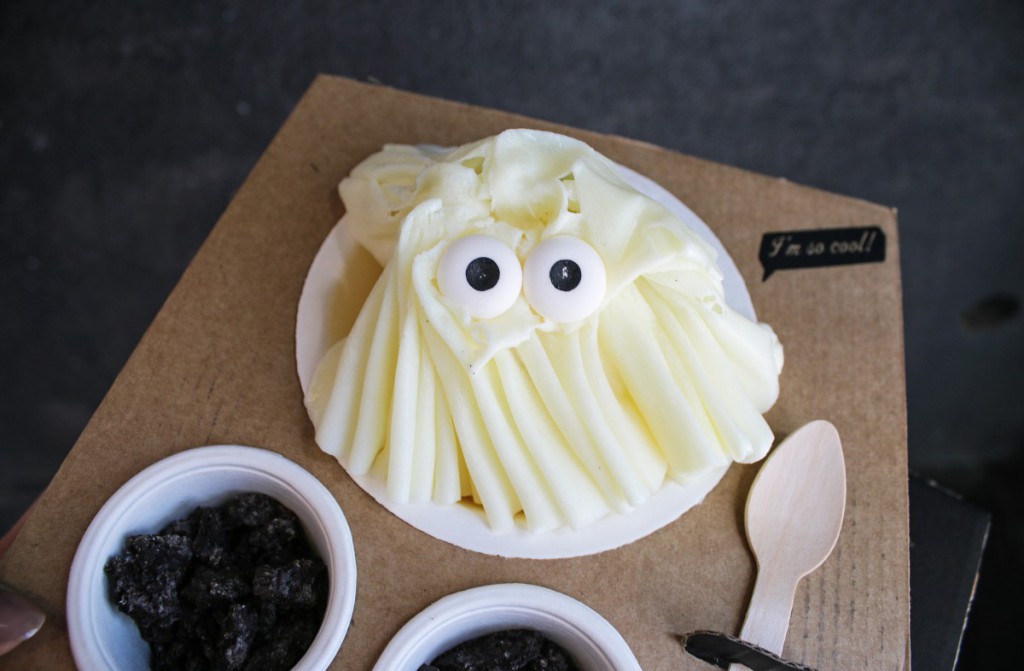 Eyescream & Friends, Passeig de Joan de Borbó 30, Barcelona
Tropico
Trópico is a really well-hidden gem, the laid back cafe is located in one of the more dodgy parts of Raval but worth the way through the narrow streets. Their menu includes many exotic fruits as well as smoothies and other brunch or even dinner options. We came here for breakfast and weren't disappointed at all! Their colorful plate of fresh exotic fruits was just what I needed in the morning and even thought the acai bowl was a little bit to sweet for me the Thai Dragon smoothie was out of this world and the real star of the show! The food presentations was a food blogger's dream come true and as we all know the camera eats first, always!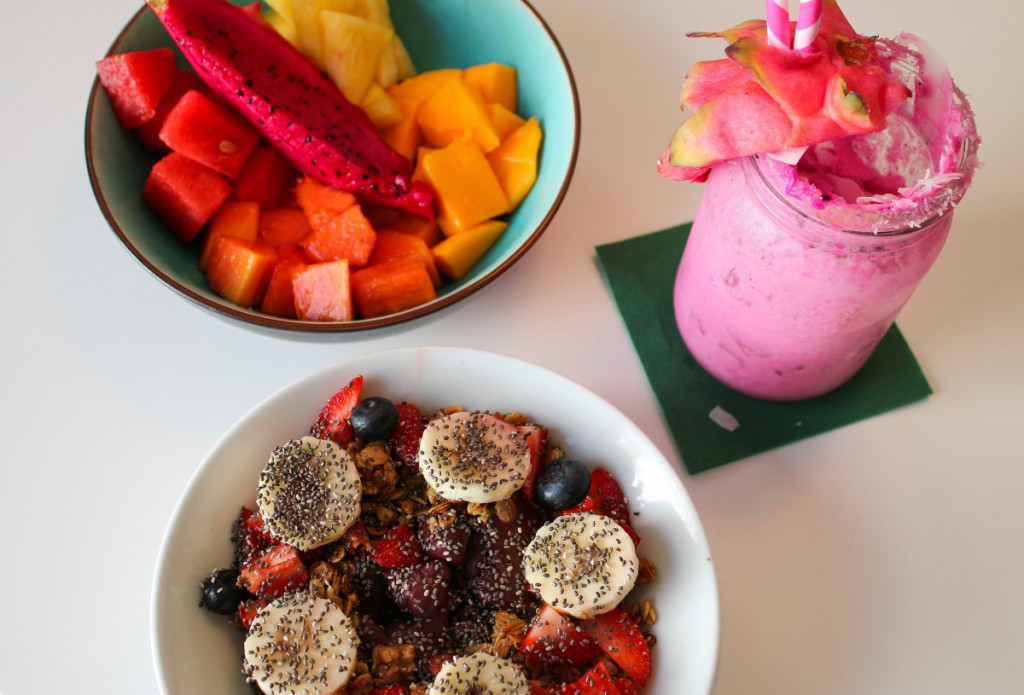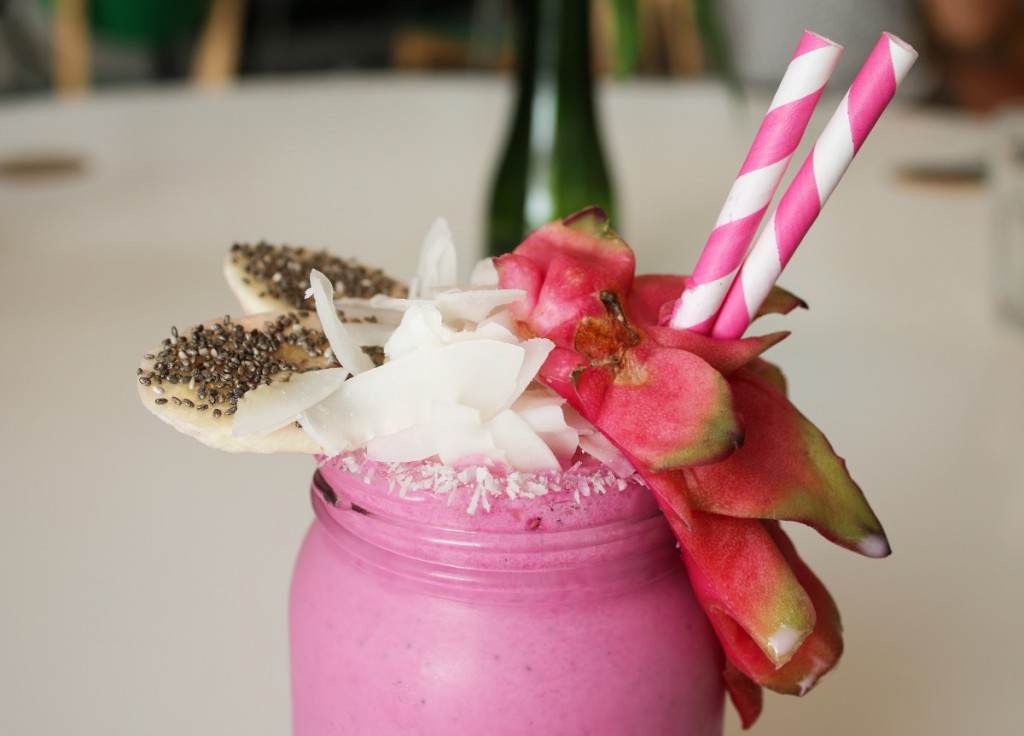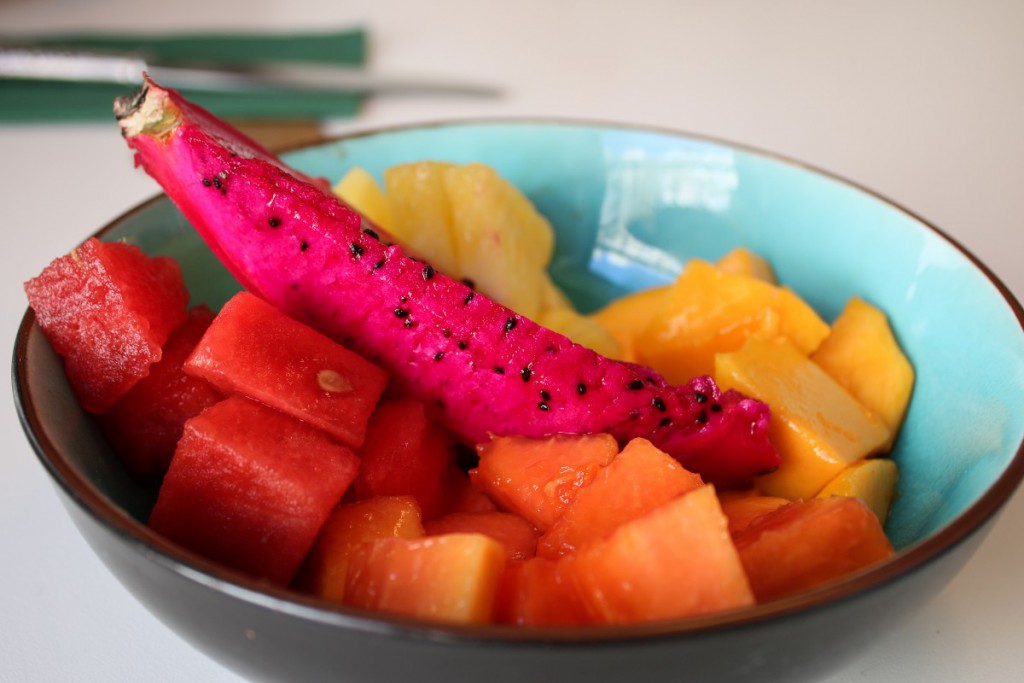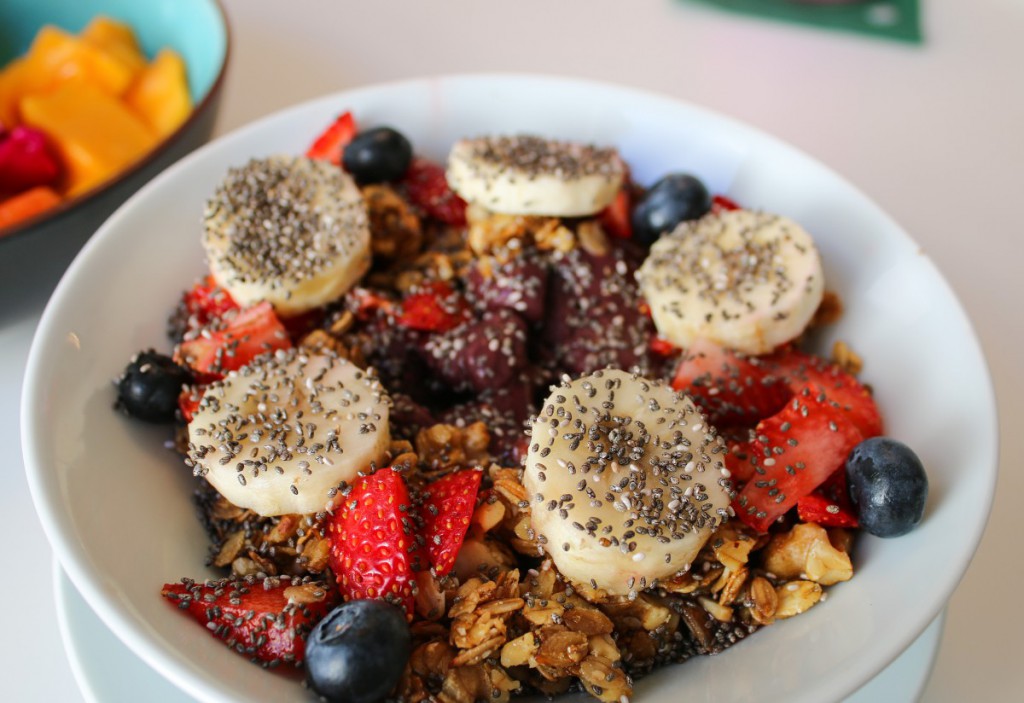 Tropico, Carrer del Marquès de Barberà 24, Barcelona
Hammock Juice Station
Hands down the best acai bowl in Barcelona can be found here at Hammock Juice Station! I went there twice during my short stay in Barcelona. I guess by now we can all agree that if you really are what you eat I would clearly be an acai bowl after this trip! But my addiction obviously went on. The acai bowls at Hammock are just to tasty to resist and always freshly prepared so it takes around five to ten minutes until they serve them to you. But that is no problem at all since there are super comfortable seating options to relax in while waiting. If you couldn't guess from the name already, in place of usual chairs there are several hammocks hanging from the ceiling. A super nice atmosphere to hang out and swing around preferably with a super fresh and delicious acai bowl handy. I would go there again at anytime!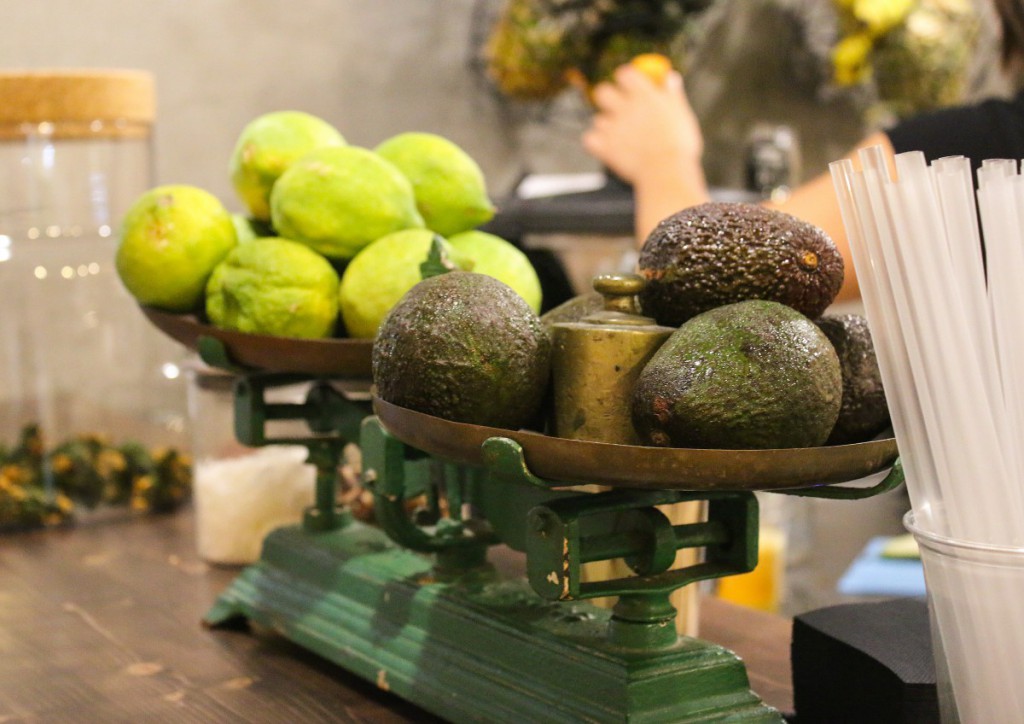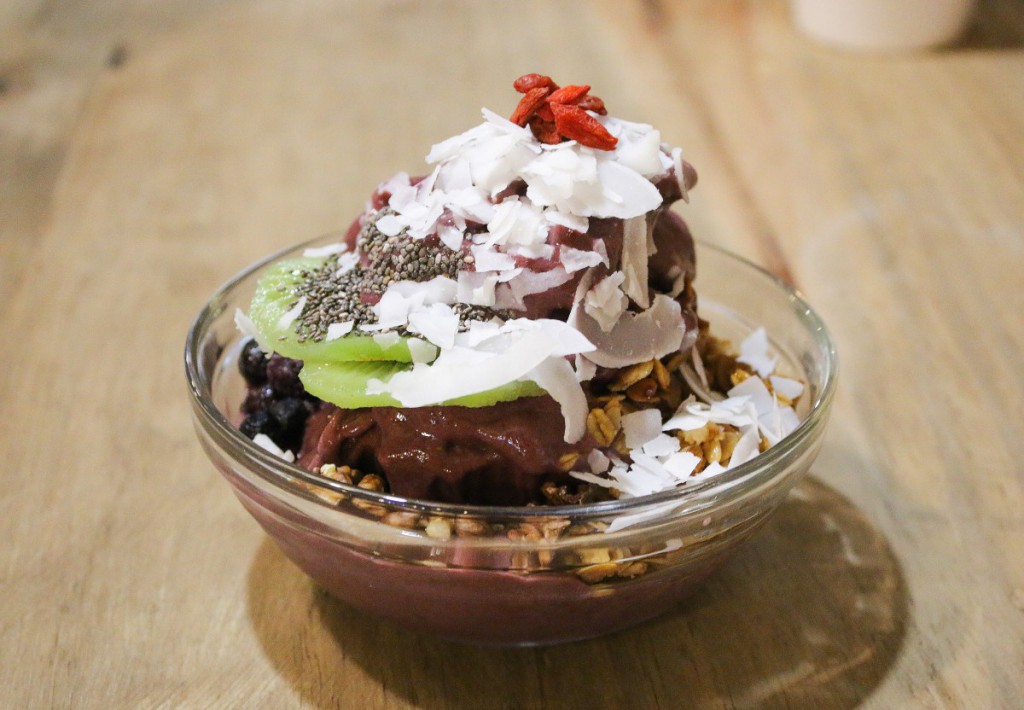 Hammock Juice Station, Carrer de Mallorca 308, Barcelona