Choupette – the bag that purrs. For starters: Choupette is the name of Karl Lagerfeld's beloved birman cat (maybe you are already following her on instagram or twitter). Choupette is perhaps the only cat, who has two housemaids caring for her day and night. Karl Lagerfeld even designed two collections inspired by Choupette consisting of various accessories such as socks, keychains, handbags and T-shirts.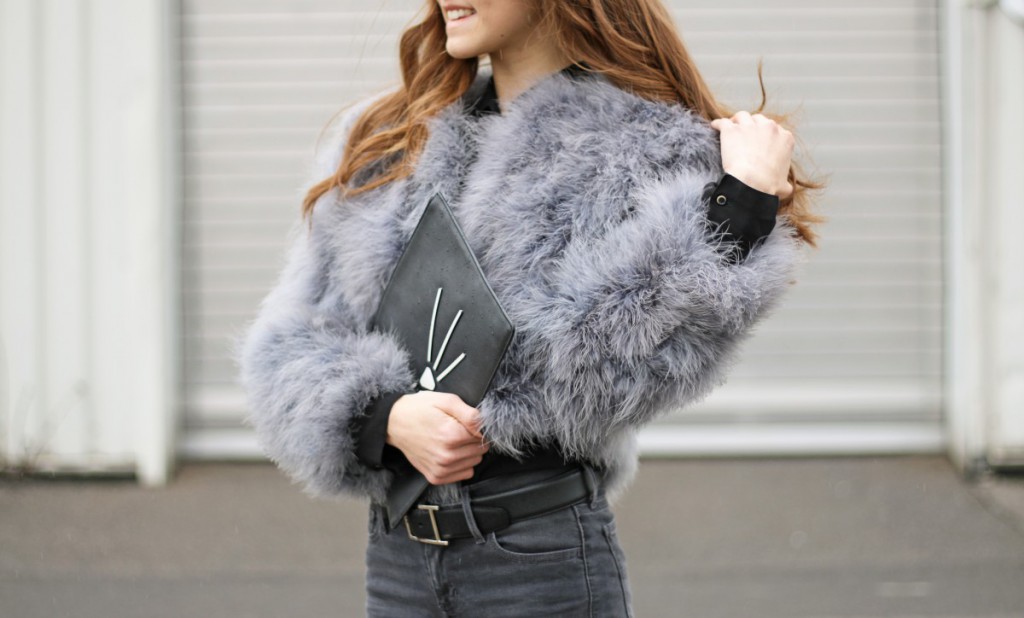 My clutch is part of his "Monster Choupette!" collection. The best thing about this bag is that you can turn it around if you don't feel like showing Choupette's whiskers, which are printed on the front side. The other side is less outstandig, it's simply black with the name Choupette engraved.   
I coordinated the clutch with this fluffy fur jacket. Since I love how the whiskers on the front of the bag compliment the furry and unstructured texture of the jacket. But obviously the combination possibilities are endless and I feel like the clutch nearly matches every outfit! At least as long as the clothes doesn't already contain large statement prints on the front. See more of the full outfit here soon!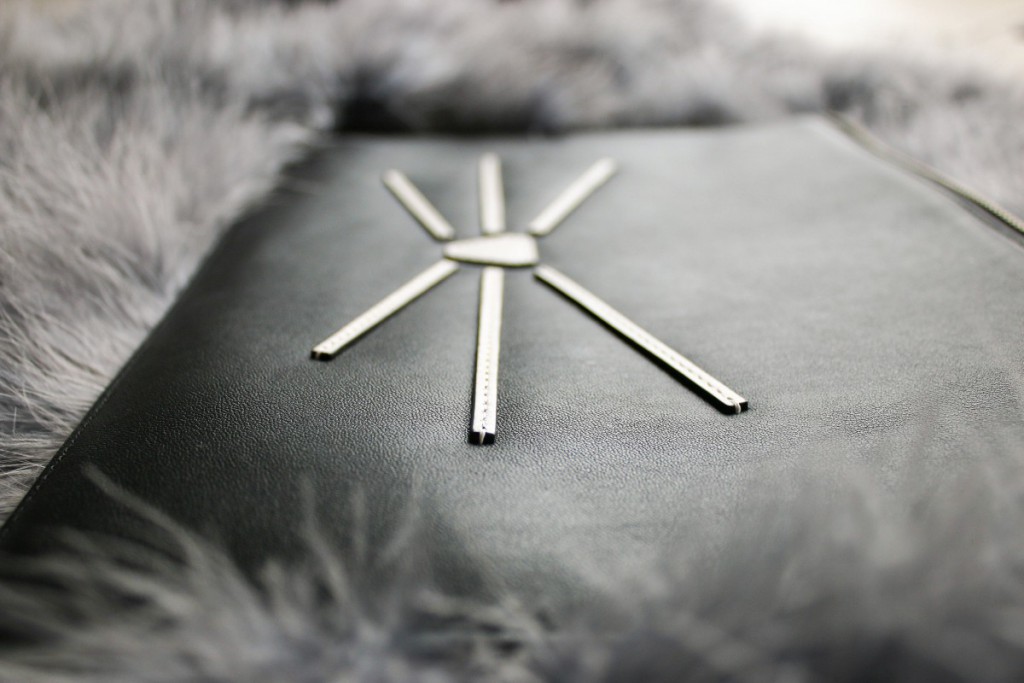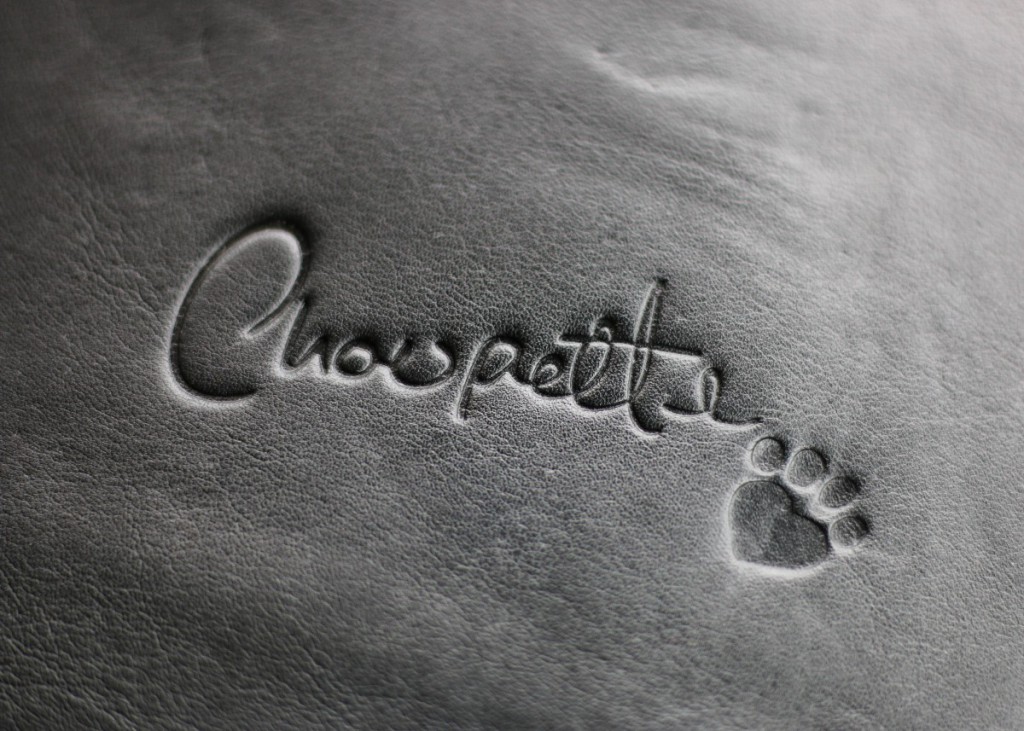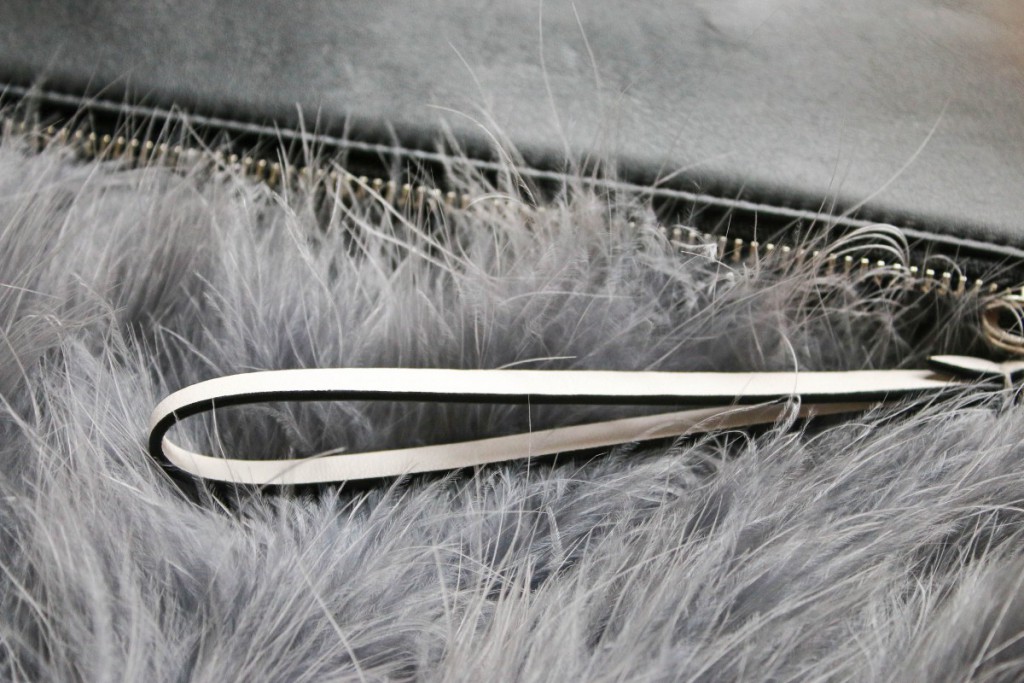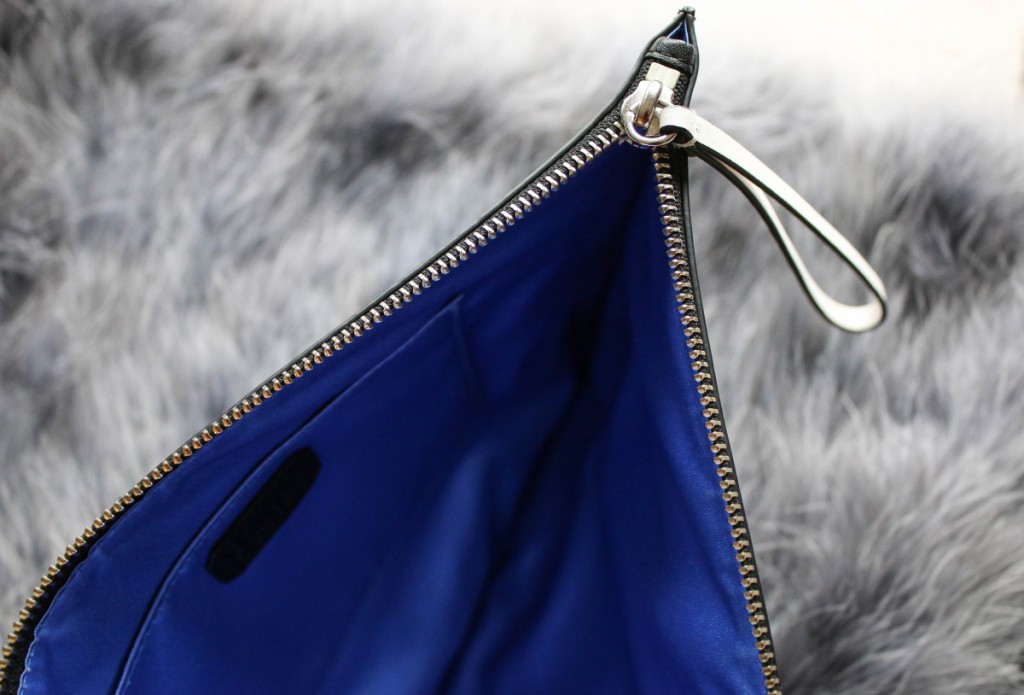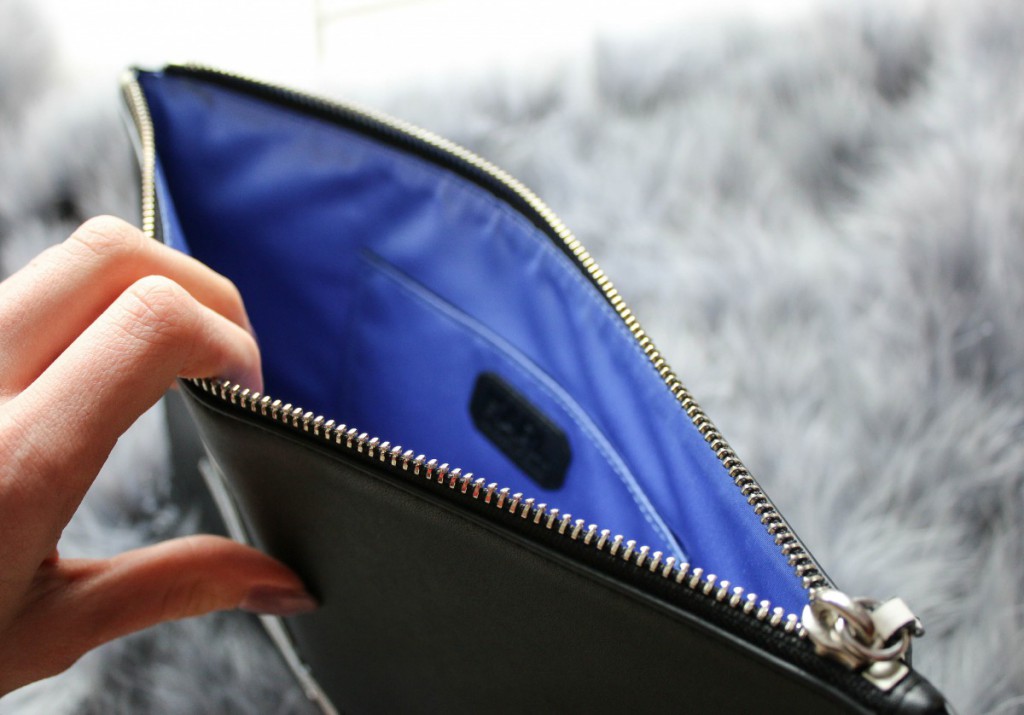 Karl Lagerfeld Clutch (similar one here)
Unfortunately the leather of the clutch is really soft and delicate, so you have to treat it with caution and lots of love! In general you should try to stay away from sharp objects and long nails with all sensitive leather bags to prevent unsightly marks. Sadly my beloved "Choupette" clutch already has some scratches here and there, but every scratch tells his own story of its emergence and reminds of me of many funny and happy stories as well as some sad and stressful moments I experienced with this bag by my side. But keep in mind that it's still only an injured handbag so don't stress out about the one or the other scratch! It happens inexorably with the time.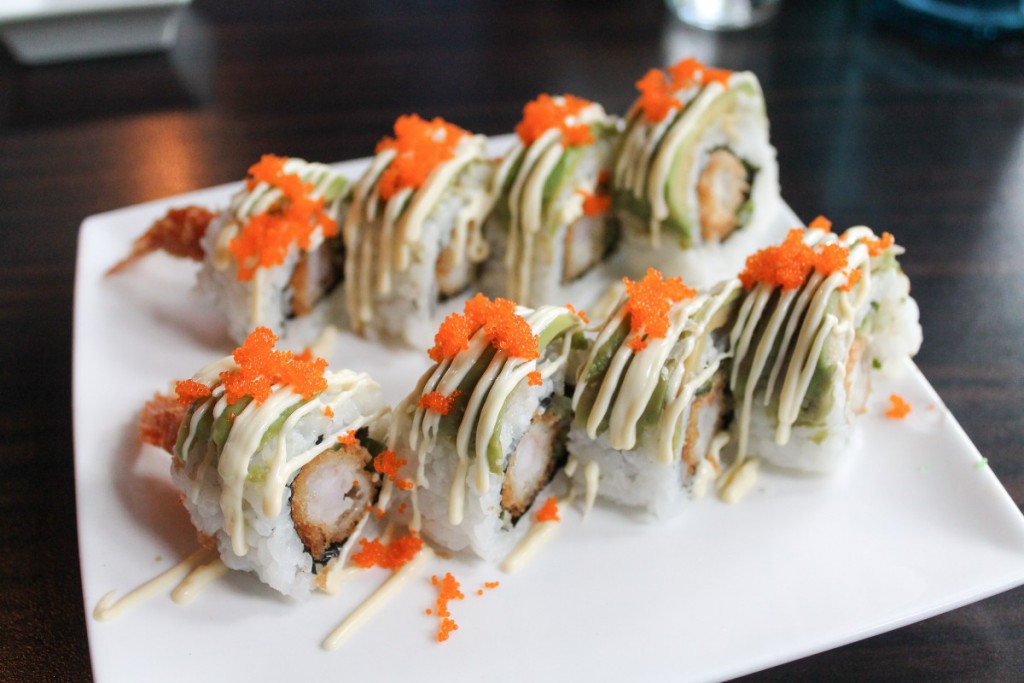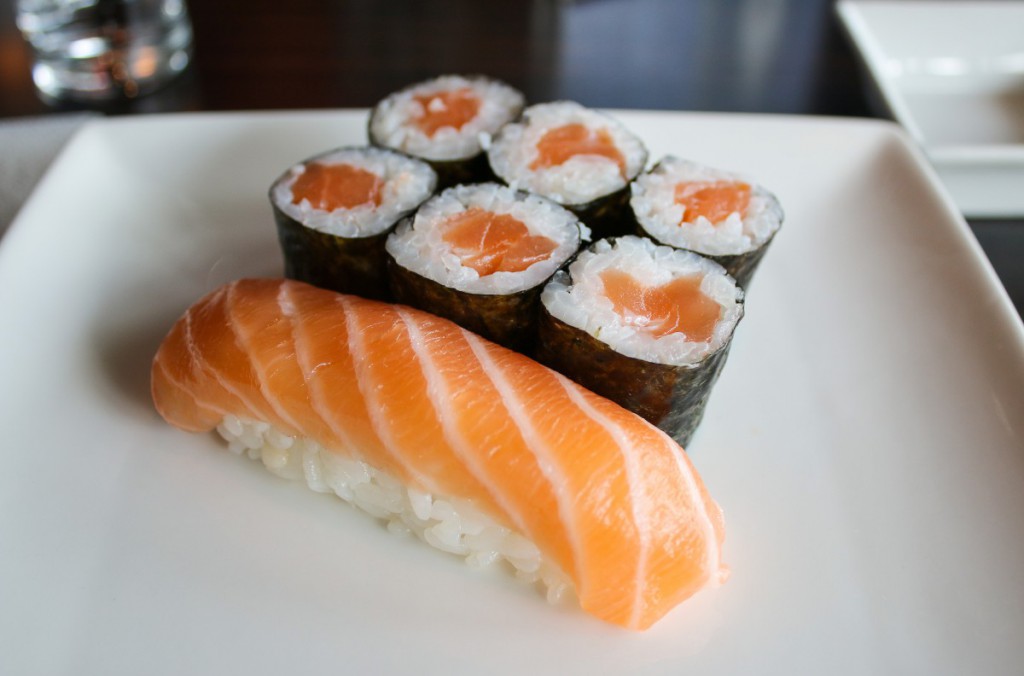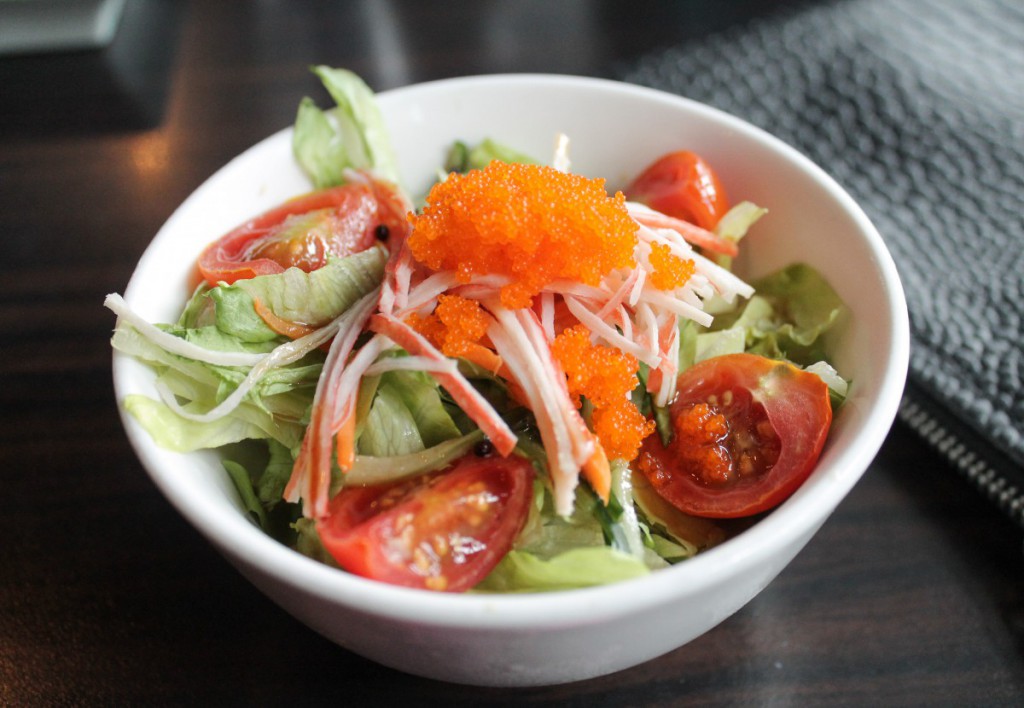 One of those experiences, I made together with the clutch by my side, was my birthday dinner with my family at the Tokyo Lounge in Düsseldorf. Which by the way has become one of my favorite sushi restaurants in the area! They simply got the most delicious sushi rolls and since sushi is how I roll it obviously wasn't my last time at the Tokyo Lounge. And you can probably guess which clutch is going to accompany me next time as well!