"You look like a Hogwart's student!", were the first words my brother said to me, as he looked down to my shoes skeptically, after I walked out of my dressing room. It was the day after christmas and I was proudly wearing my christmas present, a beautiful pair of black leather boots.I paired the boots with a squared skirt, I bought ages ago during the era of the iPhone 3 to be accurate, and a black turtleneck sweater.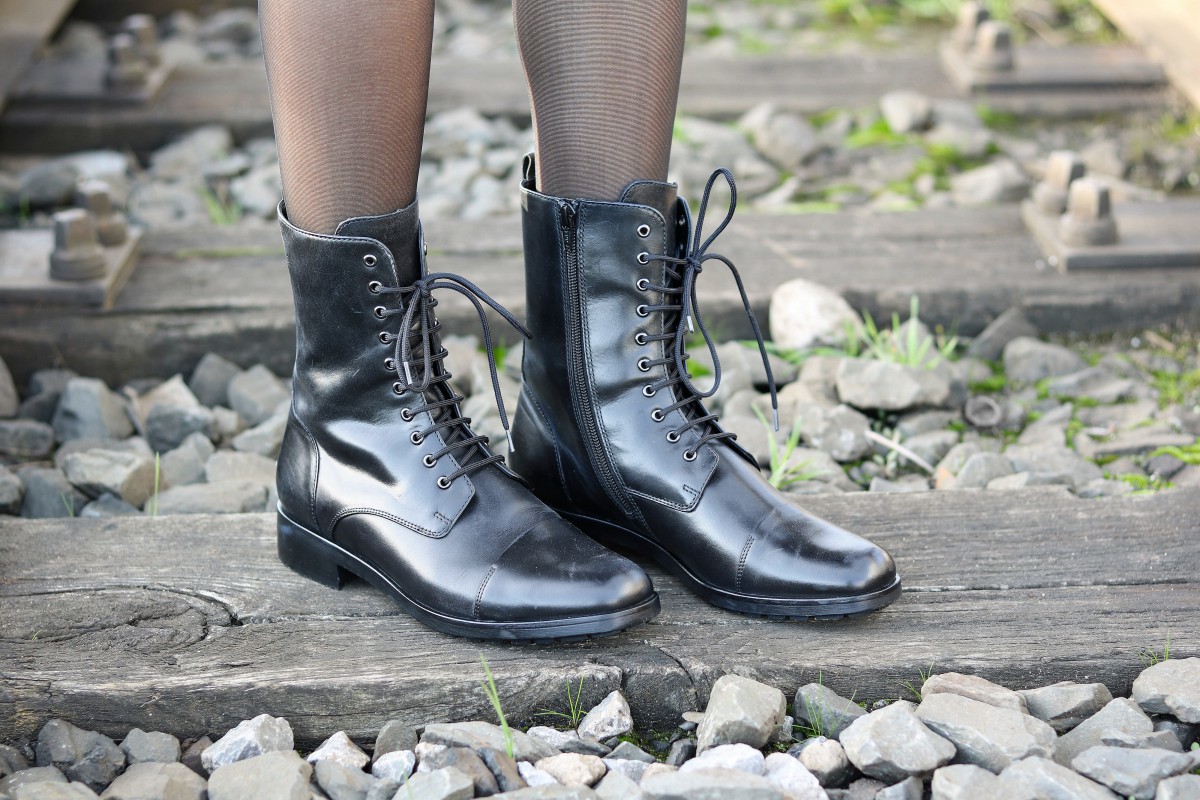 So perhaps he wasn't that wrong. I have to admit my outfit had a little school uniform similar touch to it. My brother thinks the boots are primarily to blame. Their leather is really sleek and they fit like a glove on me (in a positive way) therefore they seem extra distinguished and genteel. Exactly the kind of boots I've been looking for. A simple classic which always goes with everything and makes the most casual outfit seem sophisticated. Howsoever it was the best compliment anyone could have made a Harry Potter freak like me! I always wanted to be a student at Hogwarts (at least when Lord Voldemord isn't nearby). So whenever I wear these shoes from now on I will hopefully recall my brother's comment and at least feel like a Hogwarts student.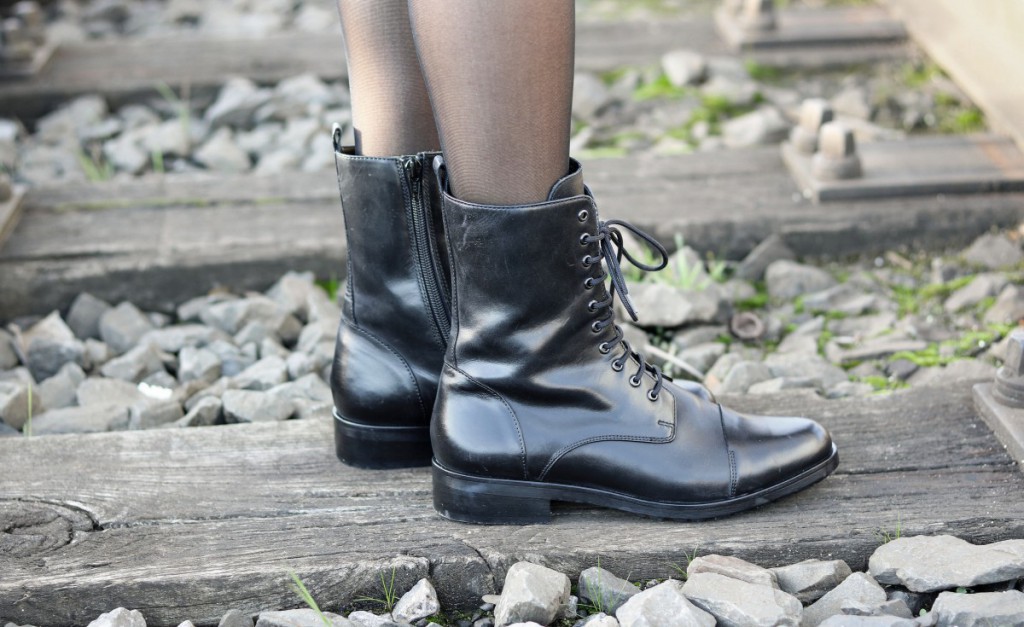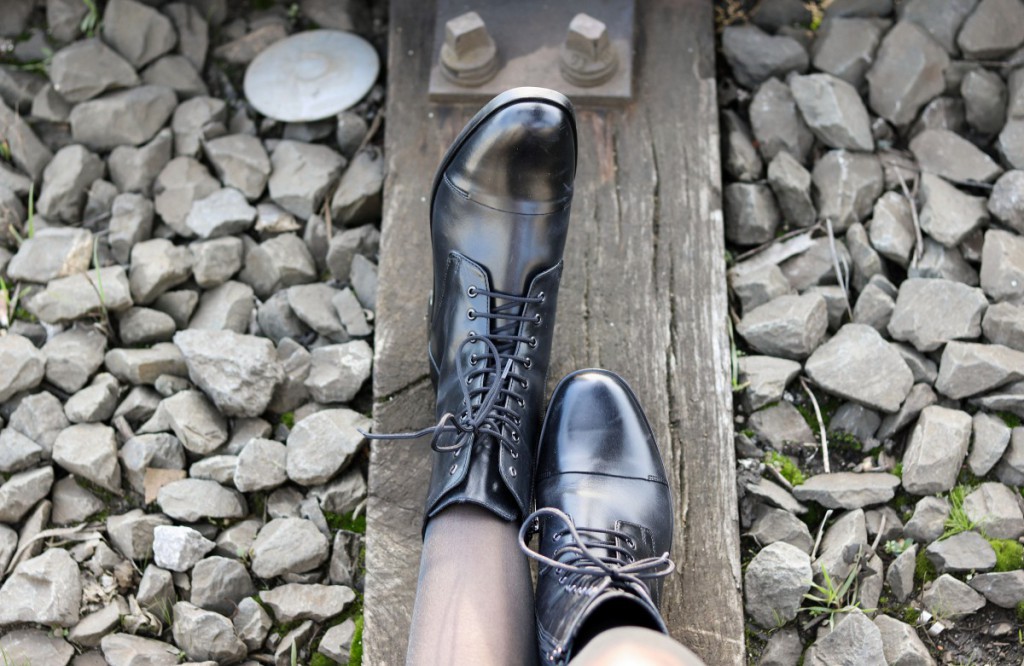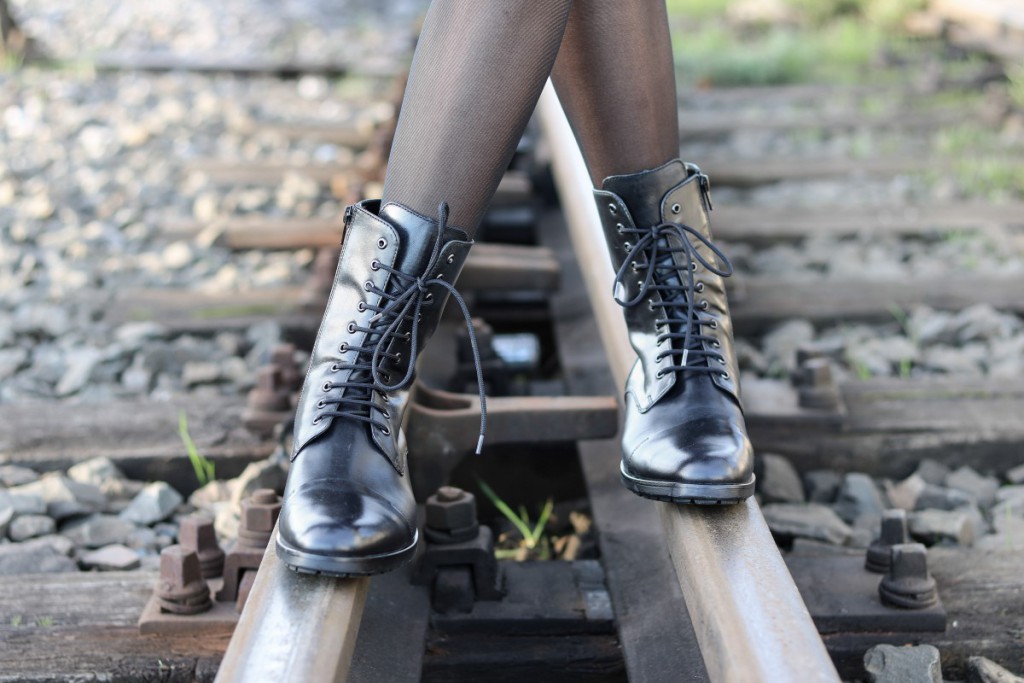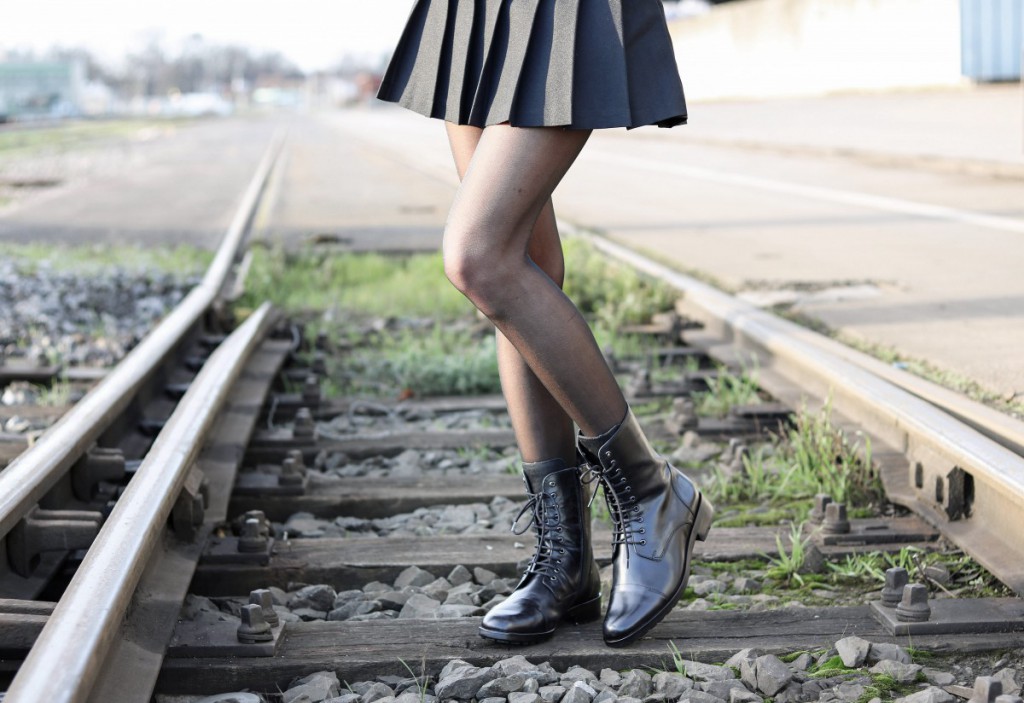 Laced Boots – Högl
As well as Harry Potter solemnly swears "I'm up to no good" when he activates the Marauder's map in, I solemnly swear to wear these boots till they fall apart. Since we are speaking about magic, I have to refer to my magically delicious lunch at Bob & Mary. We decided to give it a try since my brother is a huge burger lover, although burger means only buns and meat but with extra bacon and separate ketchup in his case. But luckily for me they also got a great selection of salads and fries at Bob and Mary! So I got fed up as well. I went a little bit more exotic and ordered a salad with chicken fillet in crispy sesame crust, mango, pomegranate seeds and lime and passion fruit dressing. They call this salad "fruity affair" and I have to agree, that there is no name that would fit any better. I also didn't thought chicken would go so well with fruits and the sweet dressing but it was an culinary delight or should I say pure magic? 
We visited this place again a few days ago, at the request of my brother, and I got to try out the potato dippers, hands down they were the tastiest kind of fries I had in a while! The slices from a whole potato are half chips and half fries, super delicious! So make sure to give them a try if you go there I promise they are the best, especially the really crispy ones!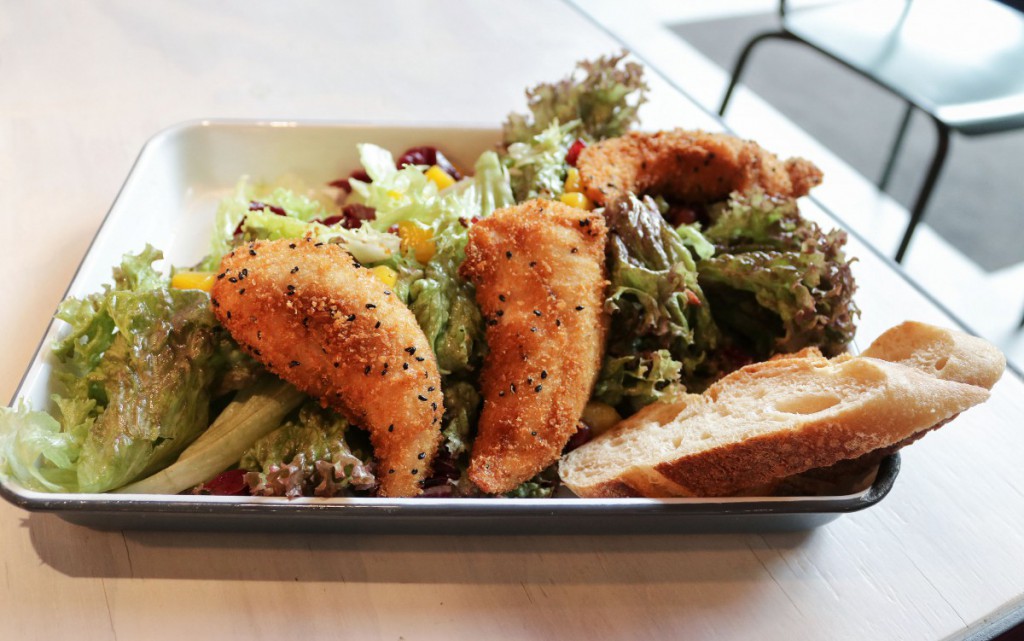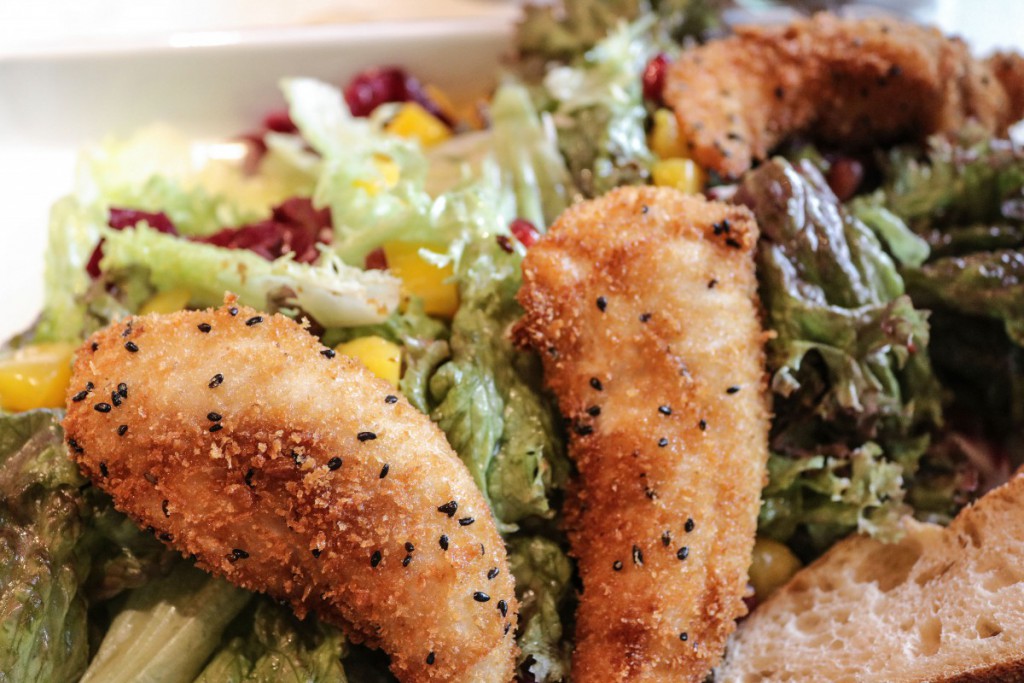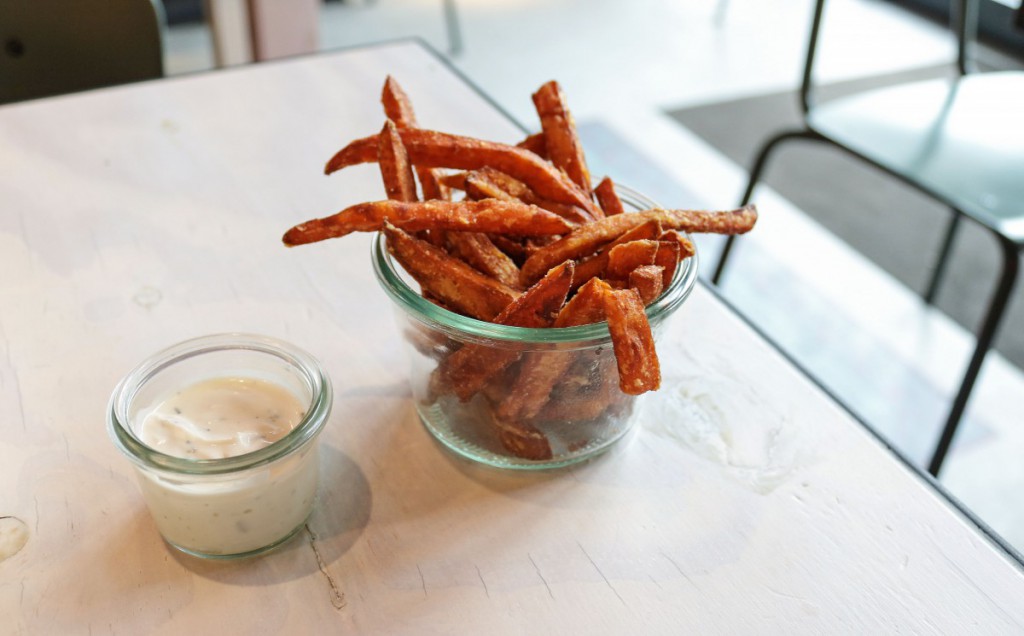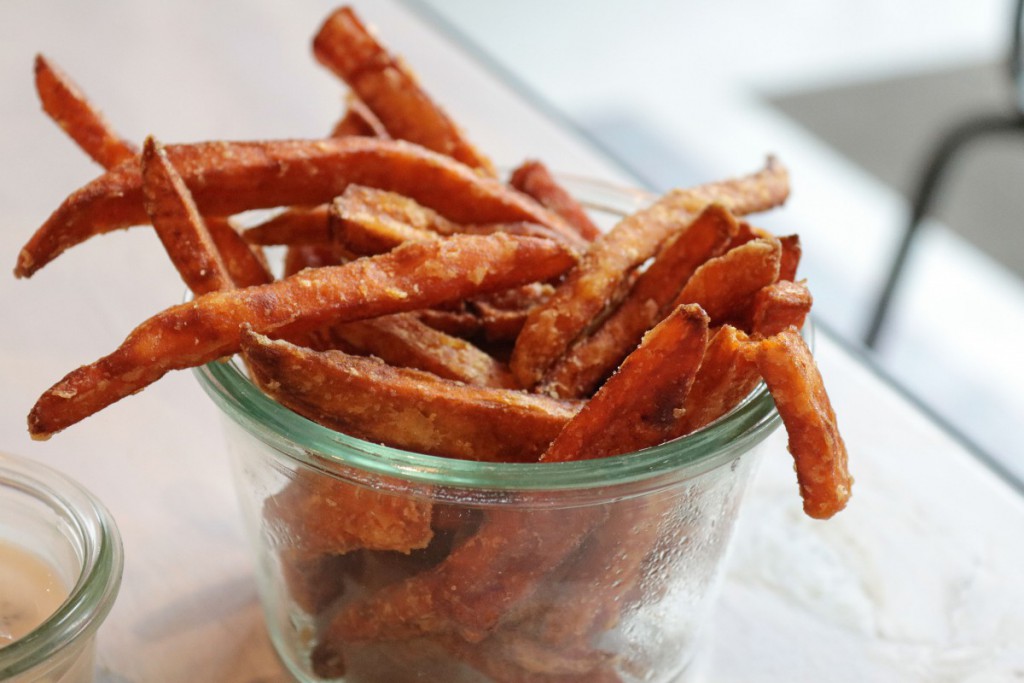 Bob & Mary, Düsseldorf Hammer Str. 26