Last sunday it was time for an extensive brunch at The Fritz hotel in Düsseldorf! The integrated restaurant Fritz's Frau Franzi invited us to try out their exclusive Club-Brunch and it was a pleasure for me to spent the second advent in such a great company and with so many tasty treats. After a friendly reception with their signature drink, a blue melon punch, it was finally time to start the feast while a DJ supplied the best tunes!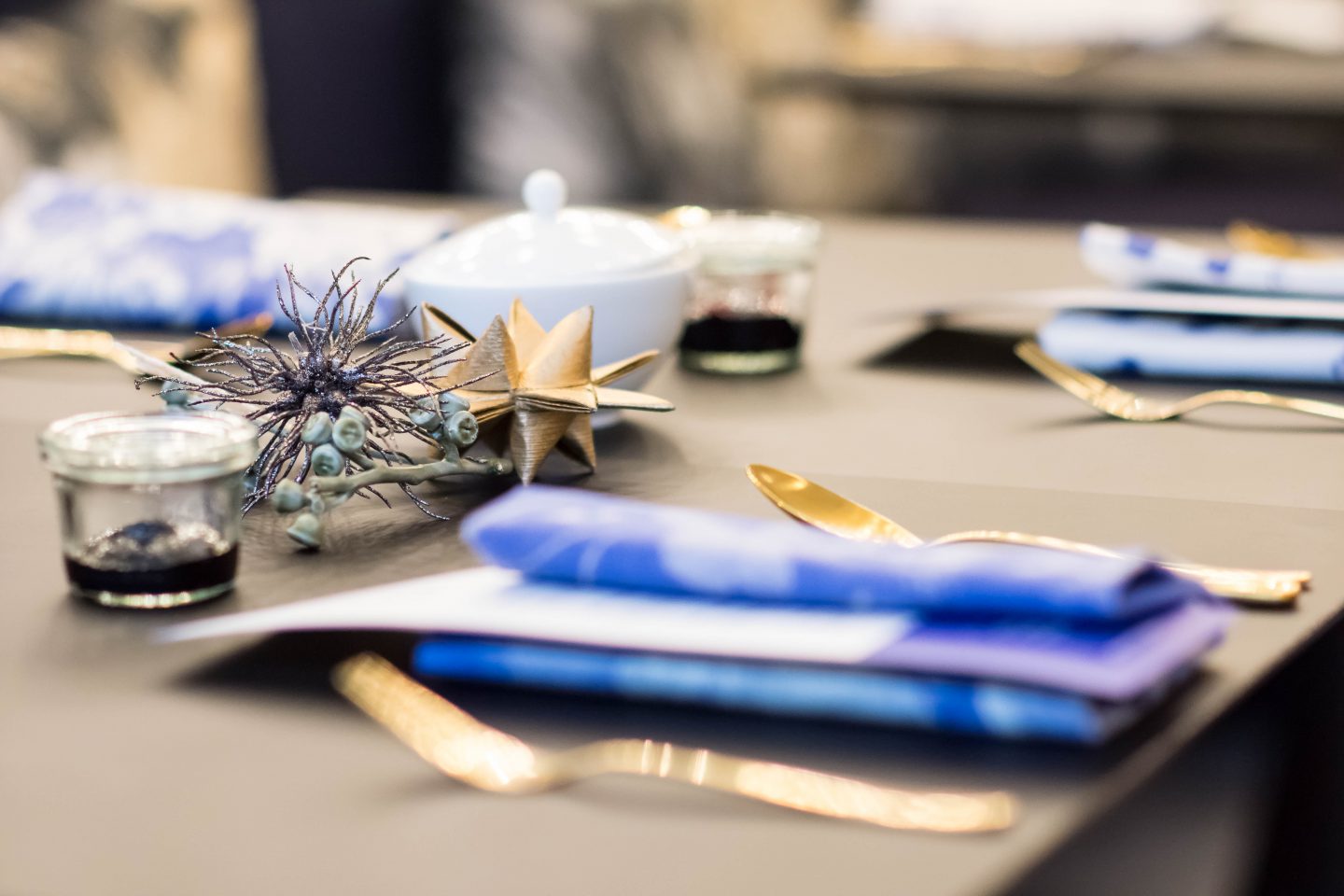 Next to various sorts of granola, fresh bread and healthy smoothies one could also order several egg dishes. Especially delicious was the holundergelée with vanilla, which I generously spread on my croissant after mistaking it for normal jam. In addition to that I really enjoyed their smoothies, which (just let me quote Linh from in high fashion Laune) "taste like healthiness". 
In the following we got a guided tour through the stylish boutique hotel by the hotel director Eva Herrmann. During the tour I could also take a look into a few of the thirty-three double rooms, in which every designer heart will blossom. The rooms are small but functional with a specific focus on luxurious accents. Precious marble, dark wood and muted tones ensure exciting contrasts to the floral patterns, which can be found again and again like a red thread, from the decorative flower wall in the restaurant to the pillows in the rooms.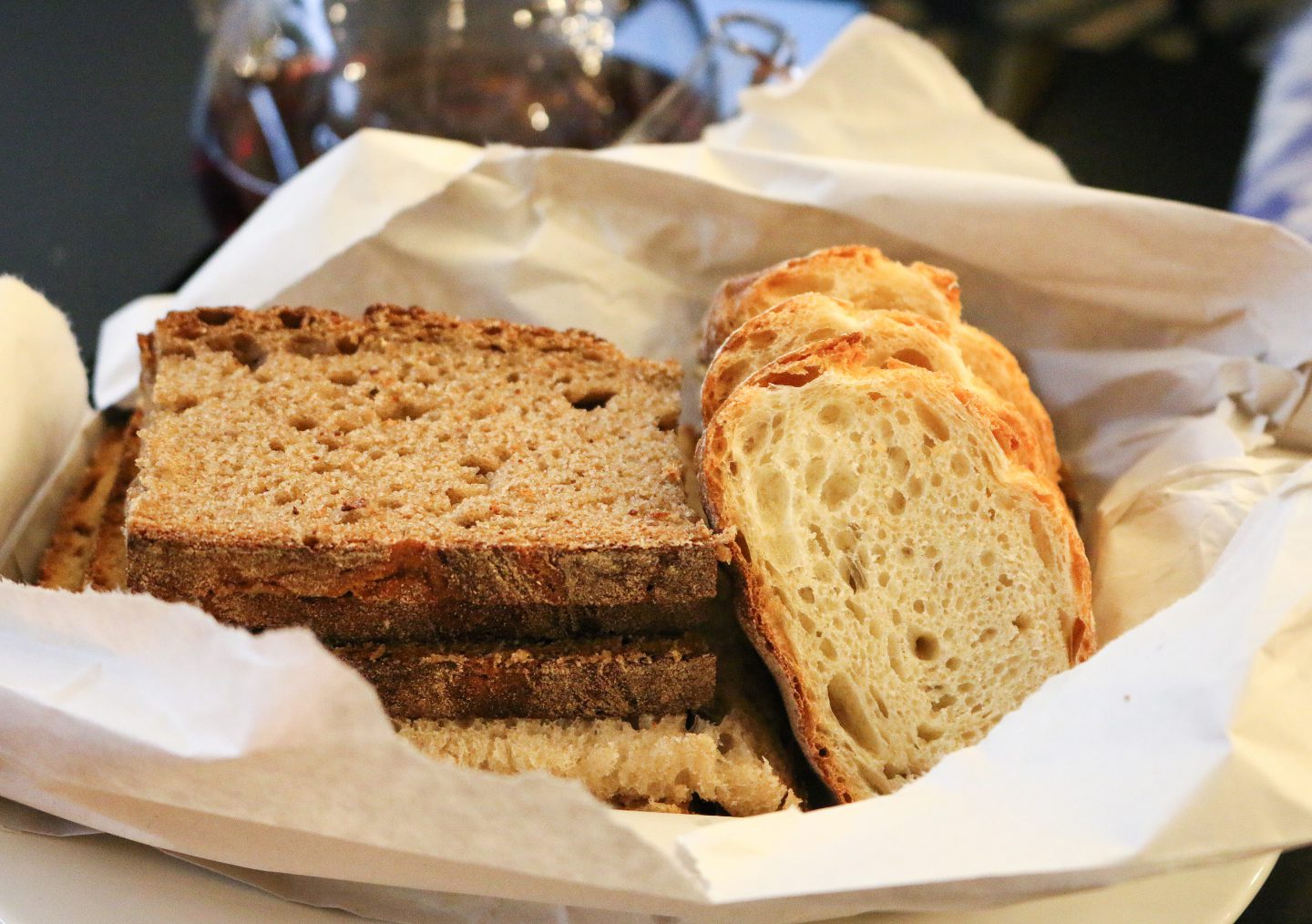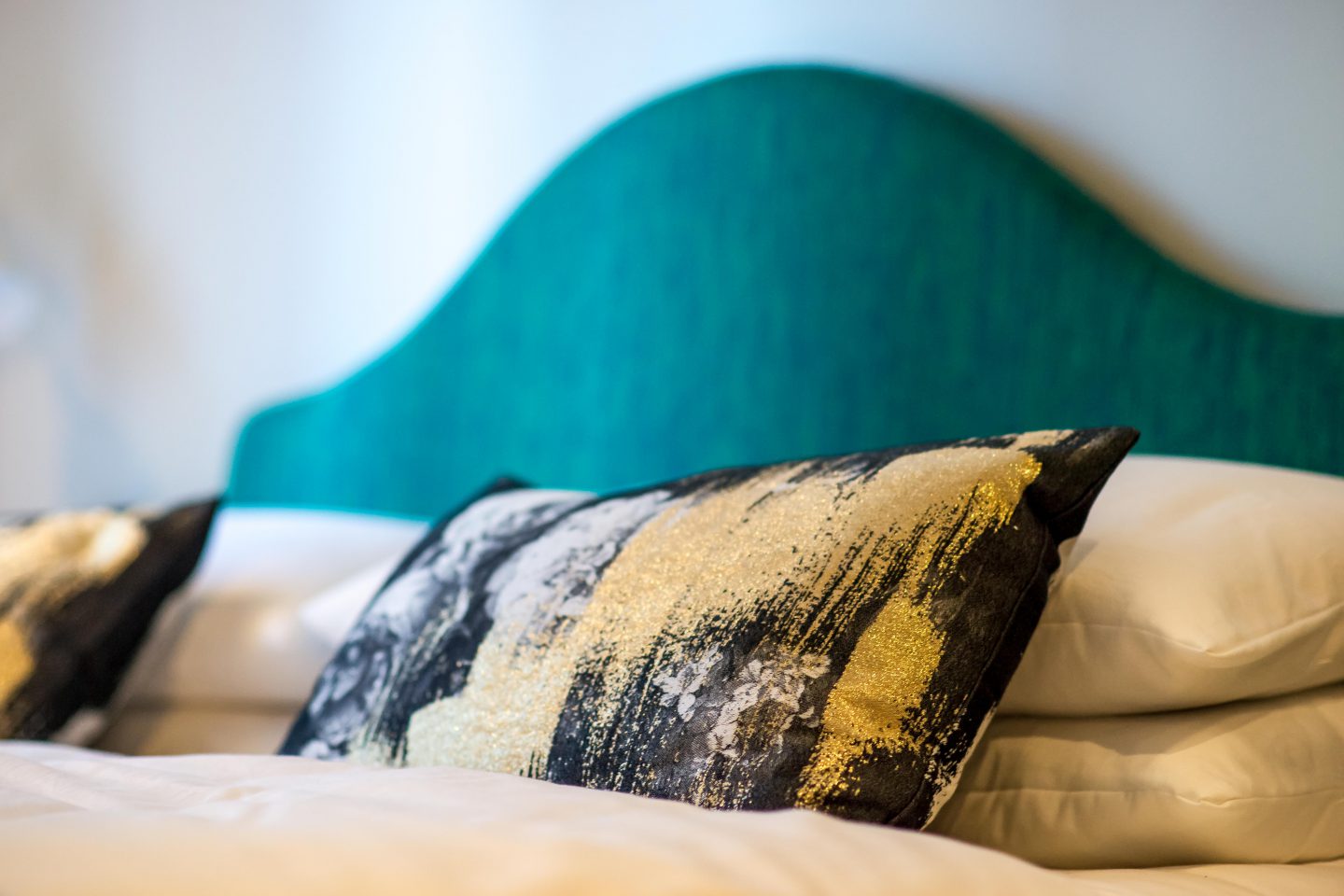 After our little tour the feast continued just as scrumptious as it begun with a four courses menu by Benjamin Kriegel and Robert J.K. Kranenborg. At first I was delighted by raw grated carrots with coleslaw and fermented carrot juice followed by an Ahrenshorster wallerfilet as second course. Additionaly my request for a meat free third course was implemented masterfully and lentils in a paprika sauce were served instead of their signature pork belly. At this point I particularly want to thank the service, who was super courteous and thoughtful. For dessert we were spoiled with artfully decorated ice cream and hazelnut parfait. A dream come true!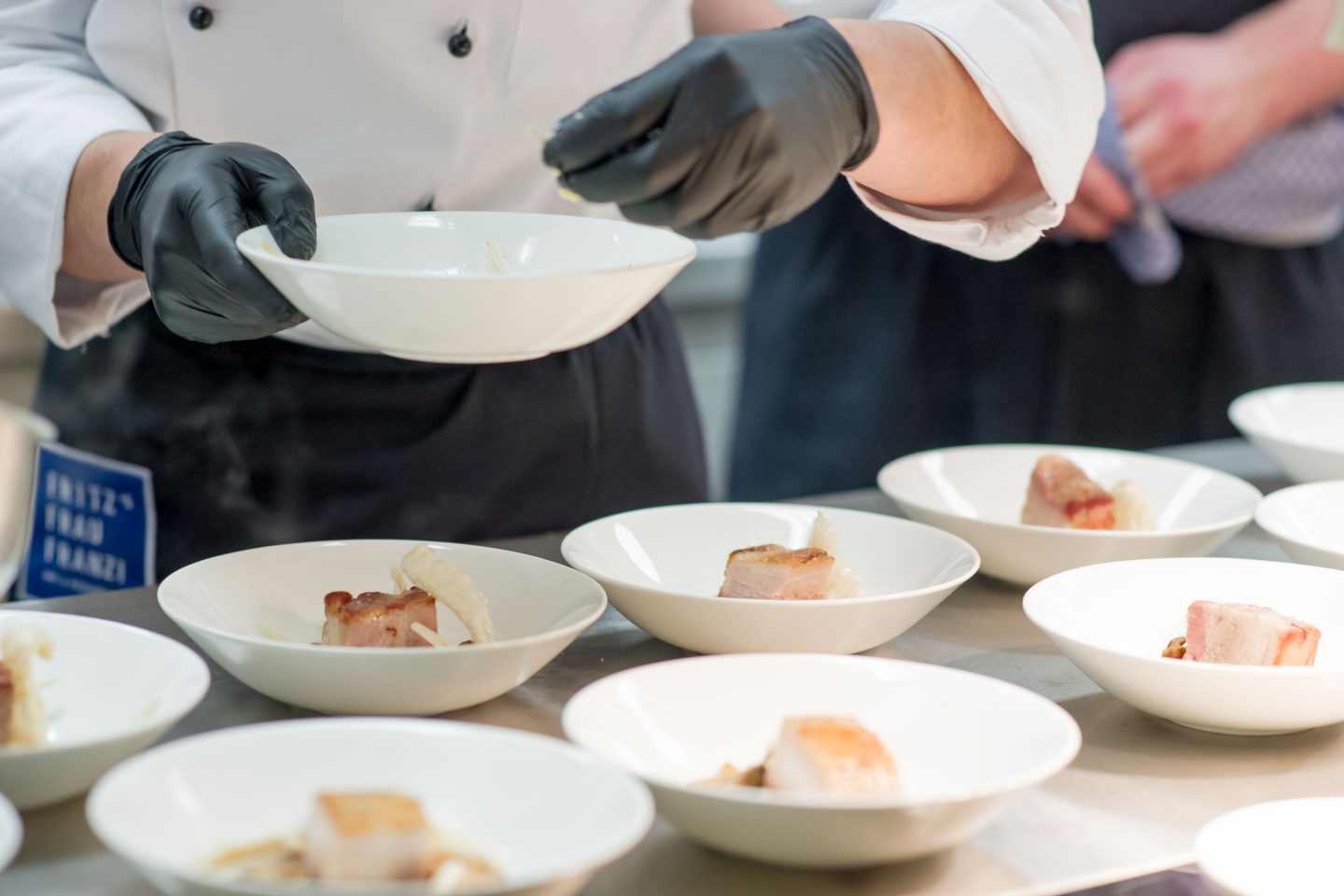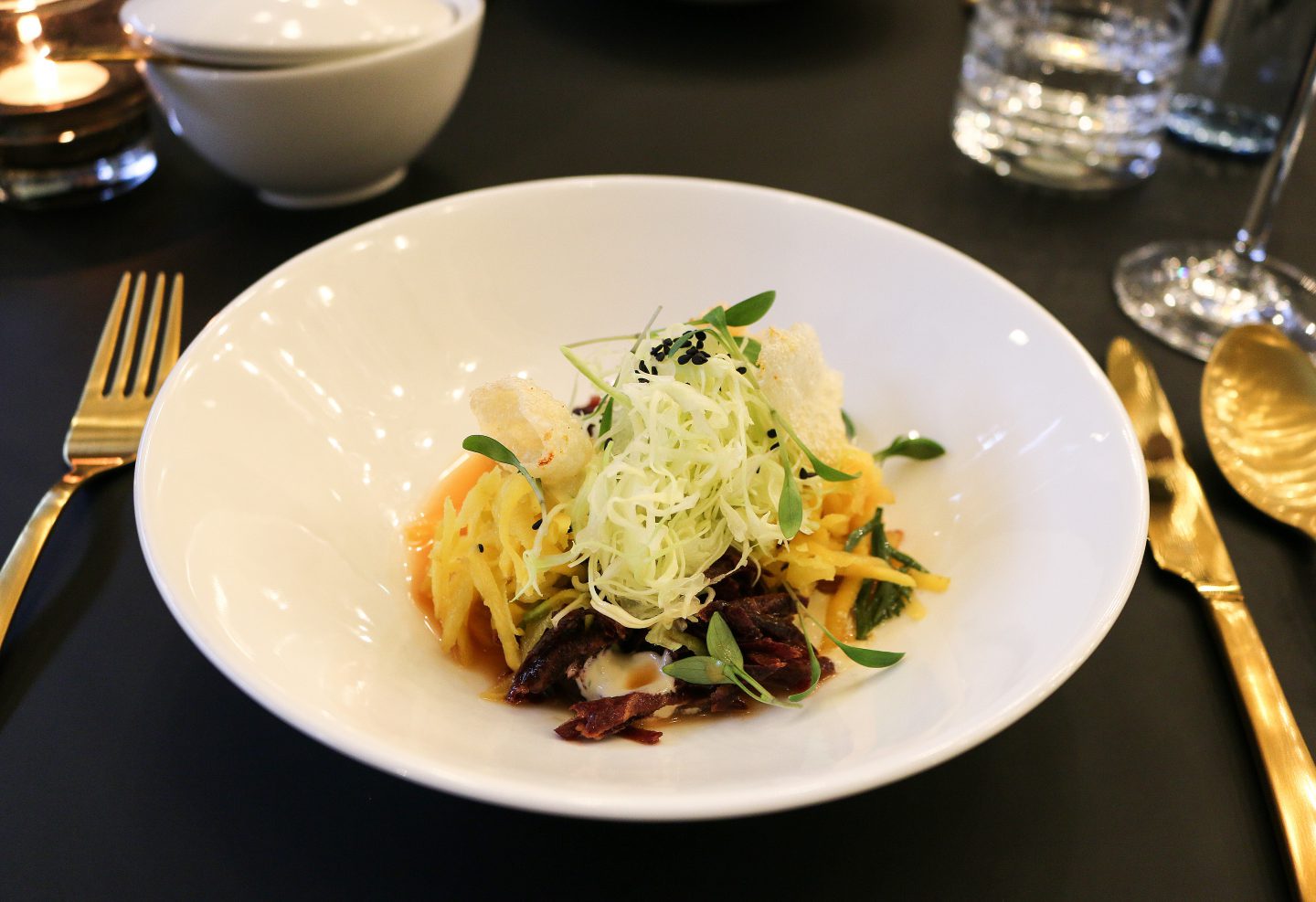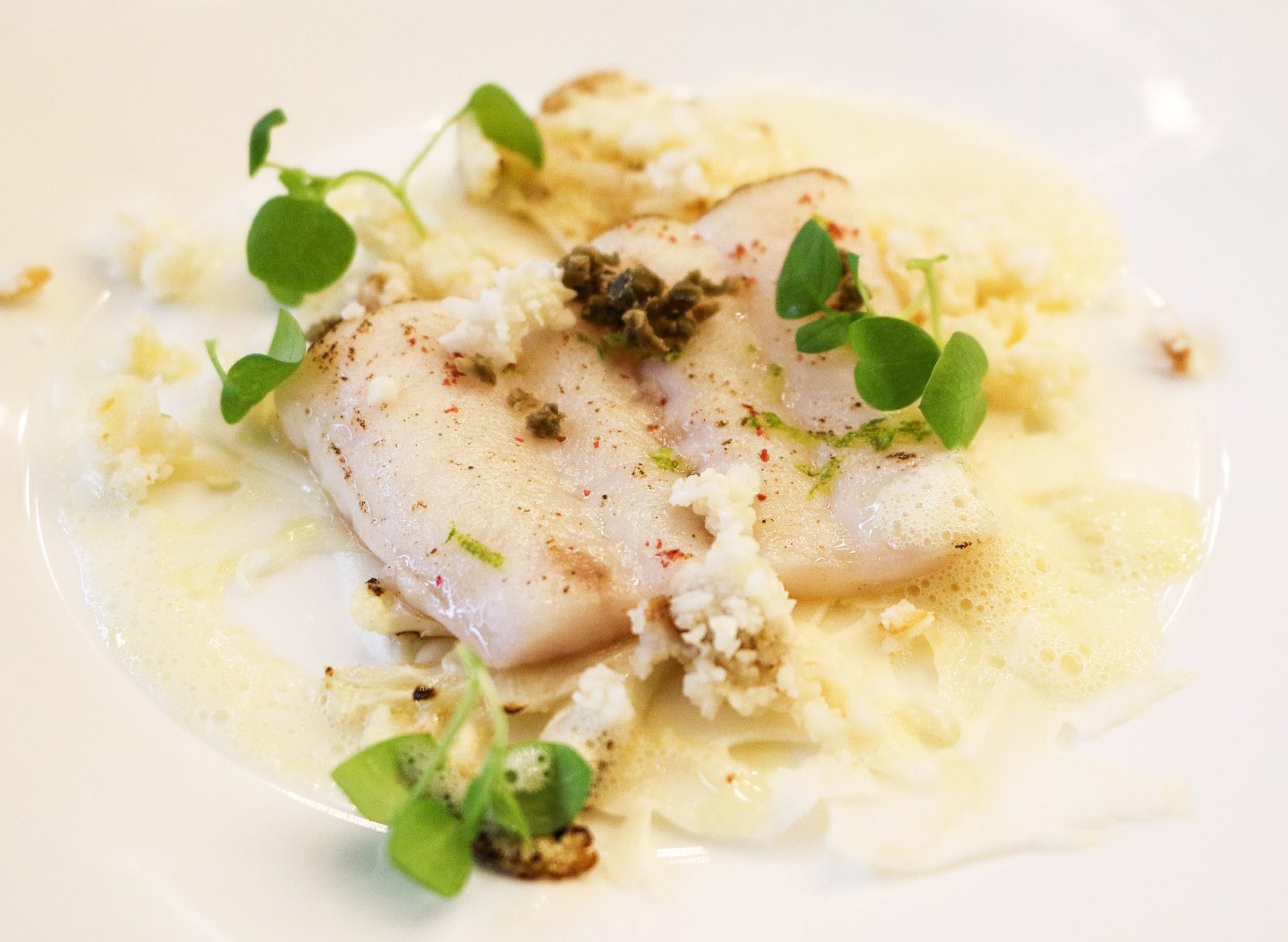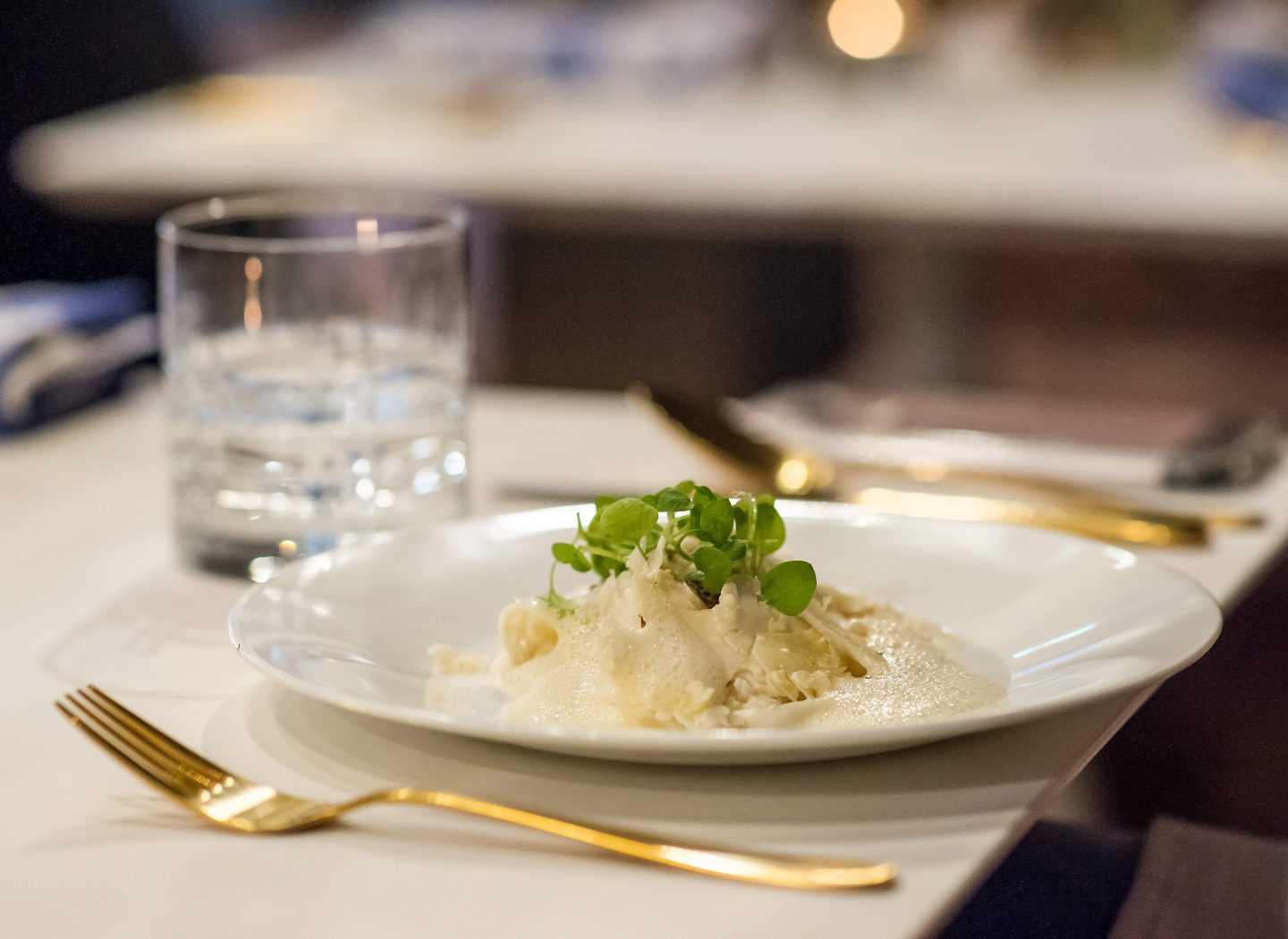 Fritz's Frau Franzi, Adersstrasse 8, Düsseldorf / photos are taken by Daniel A. Opoku and me
Let's put in nutshell: The stylish boutique hotel in the heart of Düsseldorf is the "place to be" for cosmopolitans from all around the world while the club-brunch at the integrated restaurant Fritz's Frau Franzi is a luxurious pleasure in a chic atmosphere, which will make you leave with a big grin from ear to ear and a happy belly.
Thank you for having me!