There are a few current favorites of mine I discovered during the last months, some of them are wearable while the others require that you have to leave your bed. Those specific habits or pieces helped me to sweeten and simplify my everyday life, like regular breakfasts at Greentrees the juicery or staple accessories such as sunglasses that can hop from one outfit to another with ease.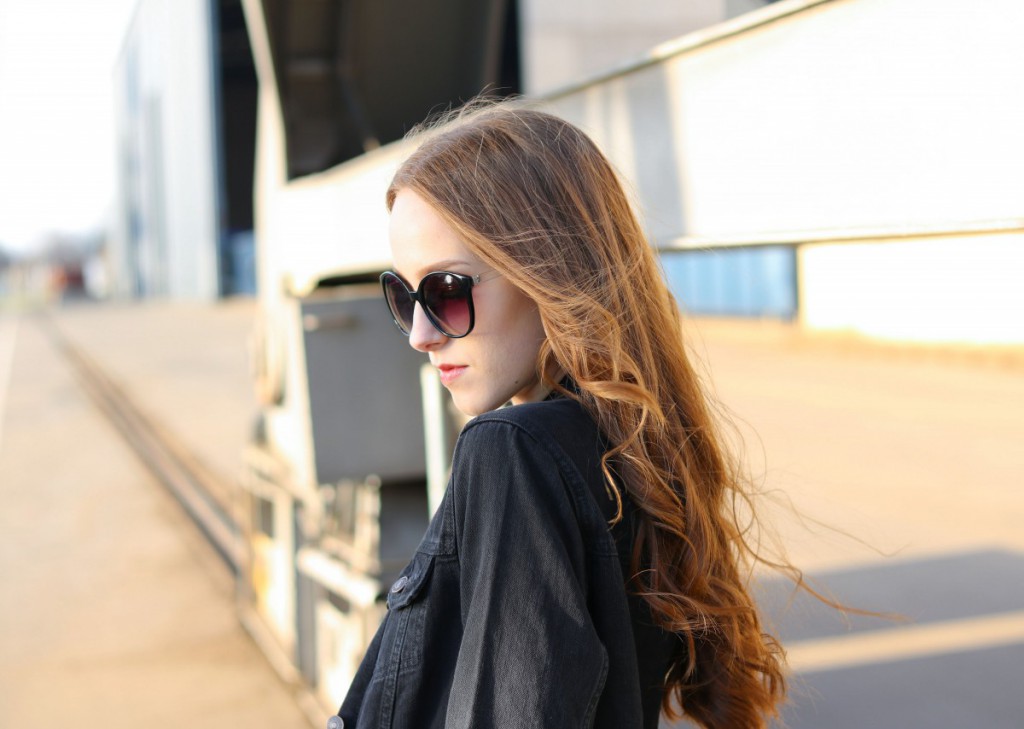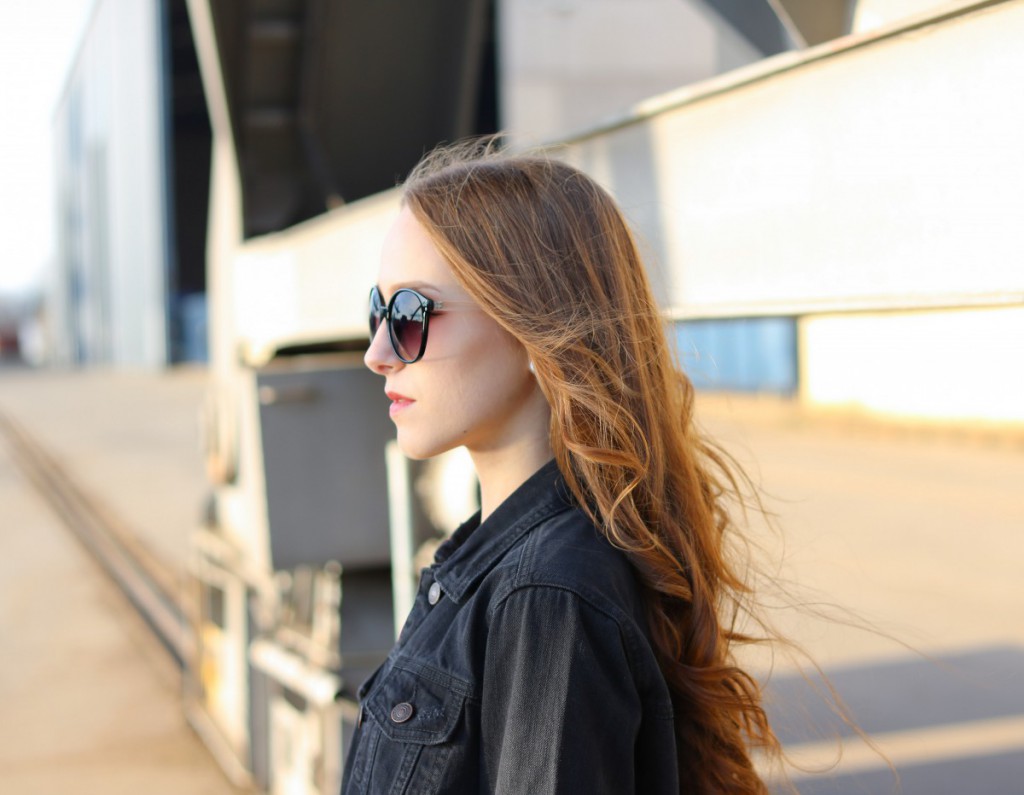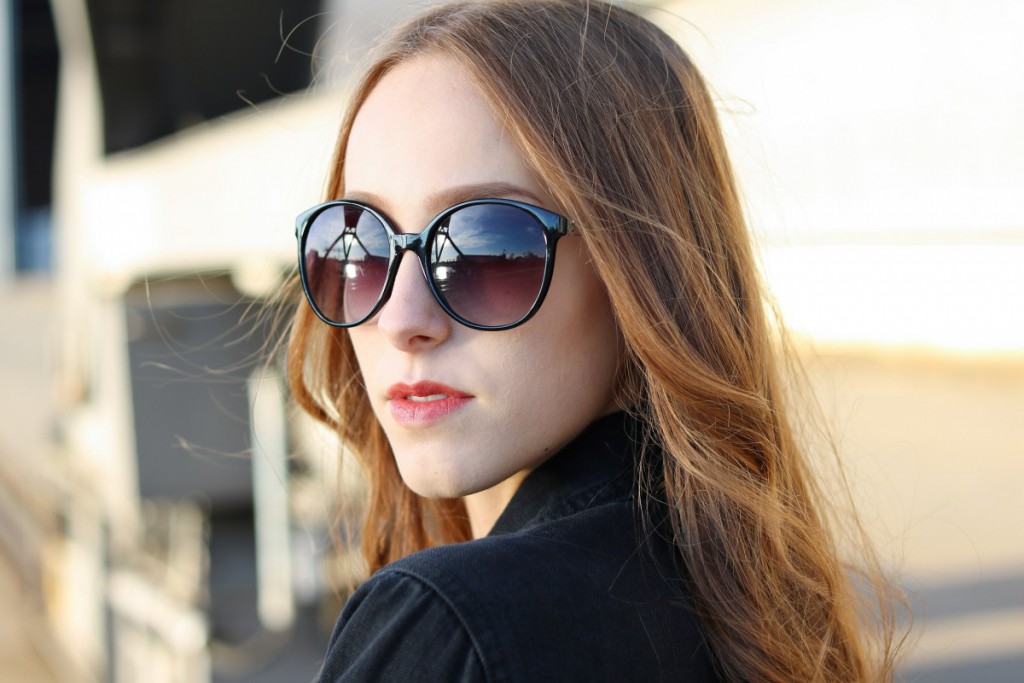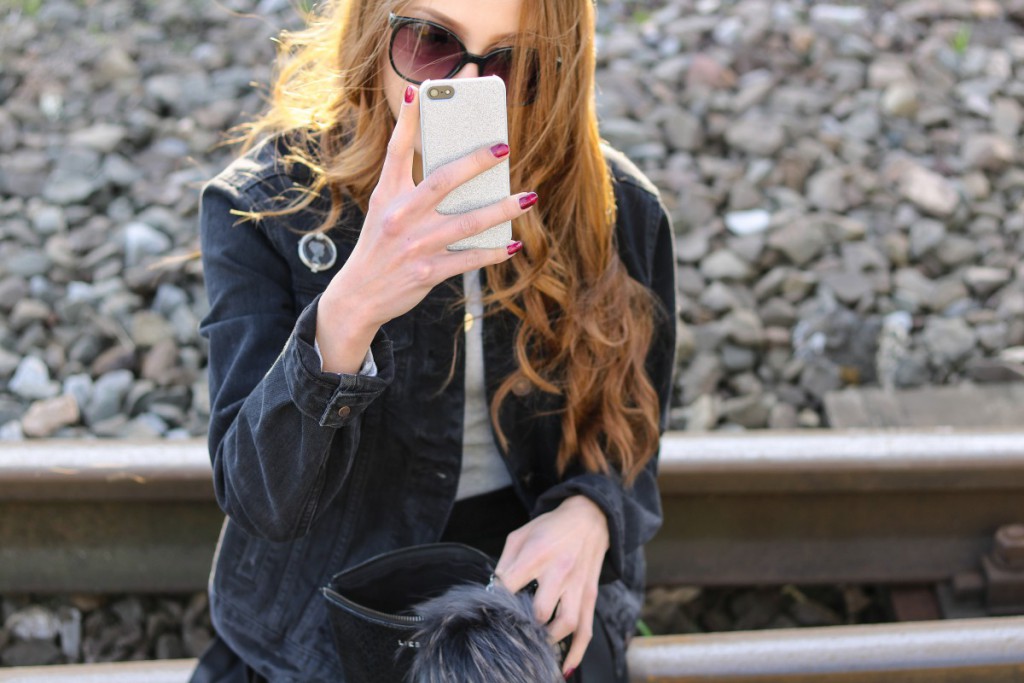 Constantly carrying sunglasses with me is a pretty practical habit, I've developed over the last months. Think about it, is there any accessory which is more usefull than a great pair of sunnies? They are the ultimate concealer of dark circles, protector against sunlight and the bigger your sunnies are, the better you'll be able to sneak in a nap while pretending to stare thoughtful in the distance. What else could today's typical fashionista ask for? So it's obvious that I bring my sunglasses with me everywhere. Even in the winter season sunglasses can be a lifesaver, since also snow can blind you and weather this time of the year is unpredictable anyways – freezing cold one day, then spring-like warm the next. Luckily ,for a sunglass addict like me, the sun was very generous that day. Therefore I can even turn a blind eye due to my disheveled hair by the extreme wind.
From one lifesaver to the next all-rounder! I could seriously talk your ear off about this little guy, who surely made it into my current favorites! Because everyone needs their staple accessories that can hop from one outfit to another with ease throughout all this dress-up play.  So say hello to my new  faithful partner in crime! Just trust me on this matter, like I'm a guy named Jack holding you tight at the railing of a ship, this fluffy pompom is an all-rounder! You can hang this fleecy buddy on literally anything and I promise you it will look stylish! I recently hung mine on a shopping basket ,as I went grocery shopping (just to look extra fashionable while I do my chores), and it looked awesome. Just try it out yourself! For this outfit I thought a black clutch would ground the look a little bit better than a shopping basket but feel free to hang this little guy on anything that comes across your way!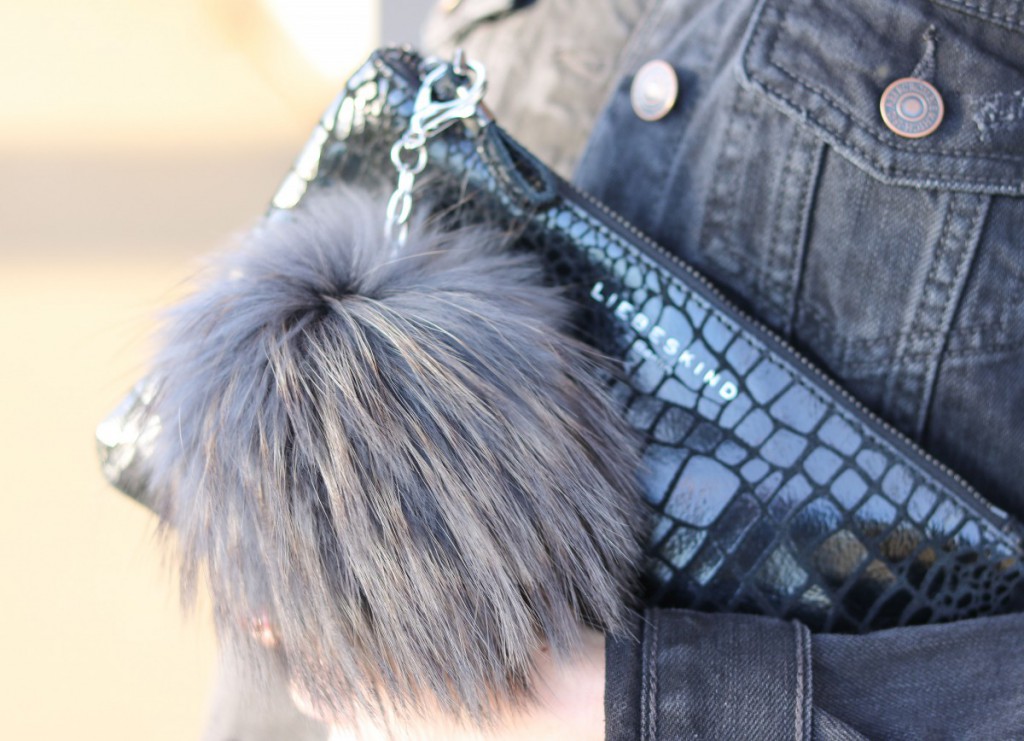 Incidentally I have been really enjoying to visit different design markets lately. The thing with design markets is that you never know what kind of booths will be waiting for you. The last time I roamed over a design market it wasn't a super successful trip. But I still found this simple but beautiful pieces of art. Funnily enough the lady's on the paper are also rocking huge sunglasses, just like me! Although glamours girls on baking paper are a rather unusual combination they somehow result in the perfect wall art, at least in my opinion.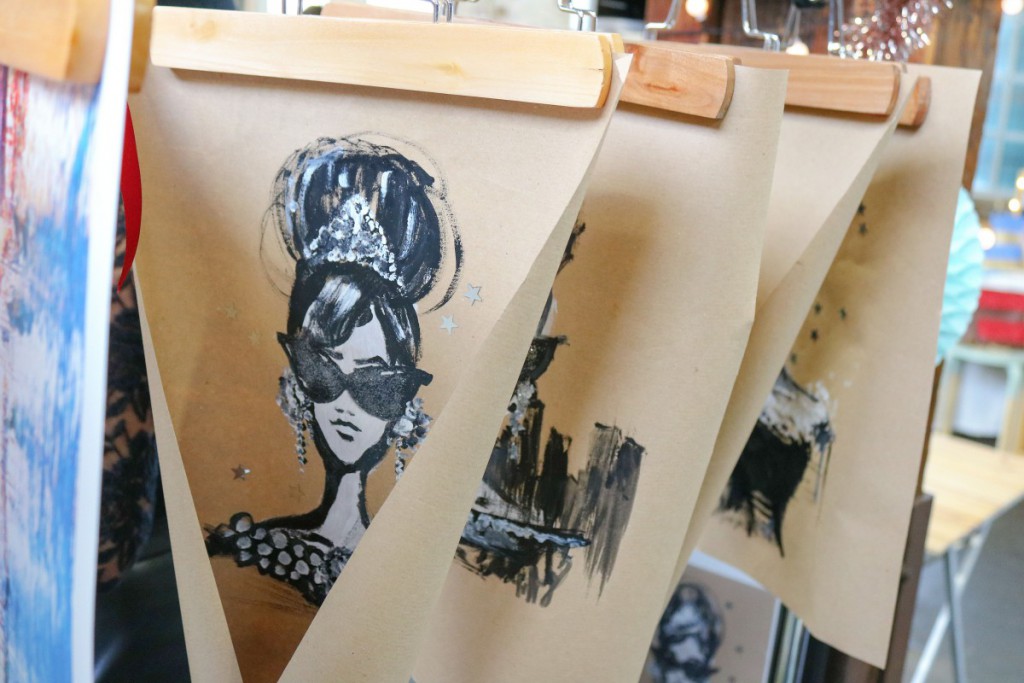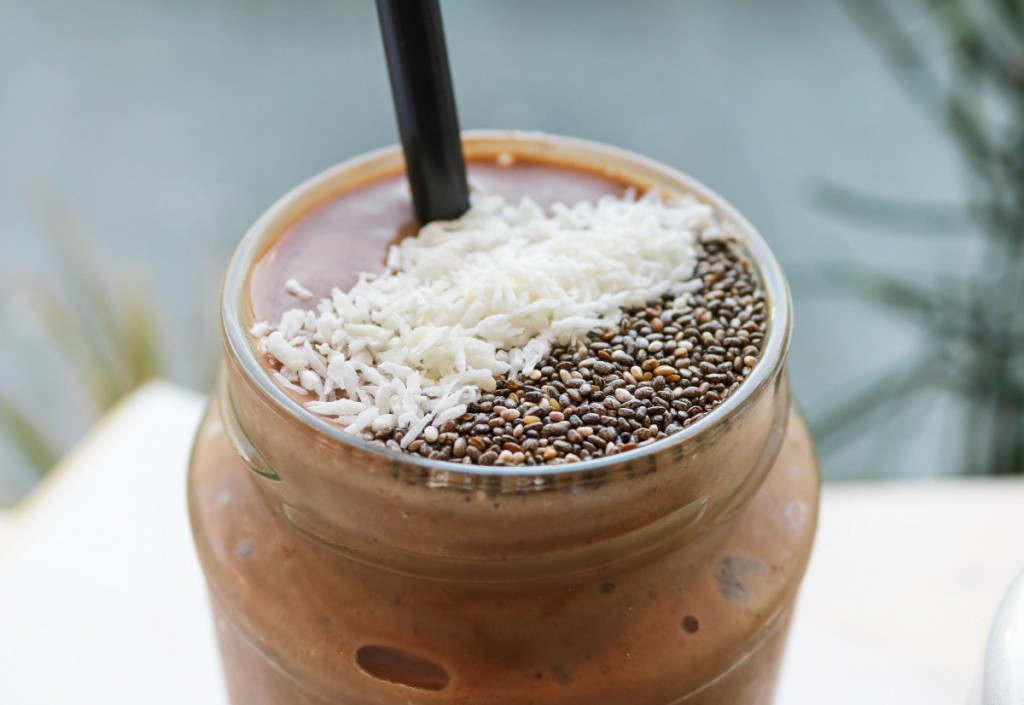 A nourishing breakfast at Greentrees the juicery always soothes my day and might be my favorite pursuit! Today I ordered the same thing as last time a delicious vanilla yogurt with a lot of choco-crunch raw cacao granola and some berry compote topped of with a banana. It looked a little bit different this time and tasted even better than at my first visit, if that is even possible? Yet, I also wanted to try out something new so I ordered their Tyblat smoothie, actually the first time I ever had a chocolate flavored smoothie! The smoothie was a match made in heaven in combination with the choco-crunch raw cacao granola and a dream come true for every chocolate lover. But I genuinely prefer the fruity smoothies a tiny bit more so I will make sure to try out a smoothie bowl the next time I go there! If you got hungry now I highly recommend to check out the appetizing photos from my first visit at Greentrees the juicery (here).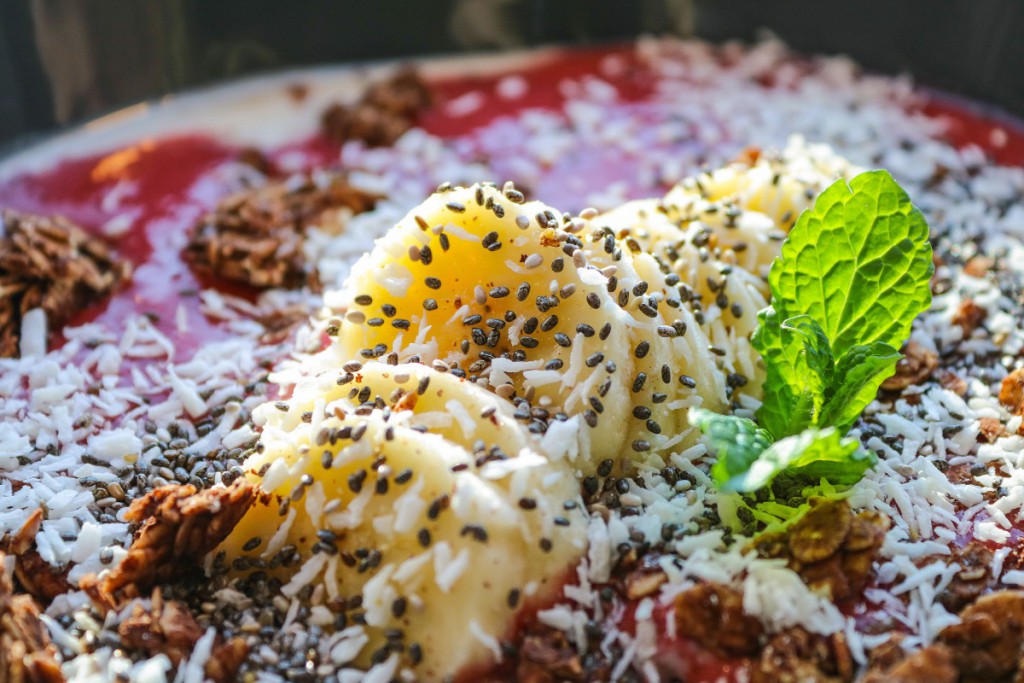 Greentrees the juicery , Münsterstraße 149