Spring time is right around the corner and with the rising temperatures it becomes more pleasurable to spend time outside. Since here and there one can already spot the first bold flowers starting to flourish and the bare trees getting green tops again. 
"A flower does not think of competing with the flower next to her. It just blooms."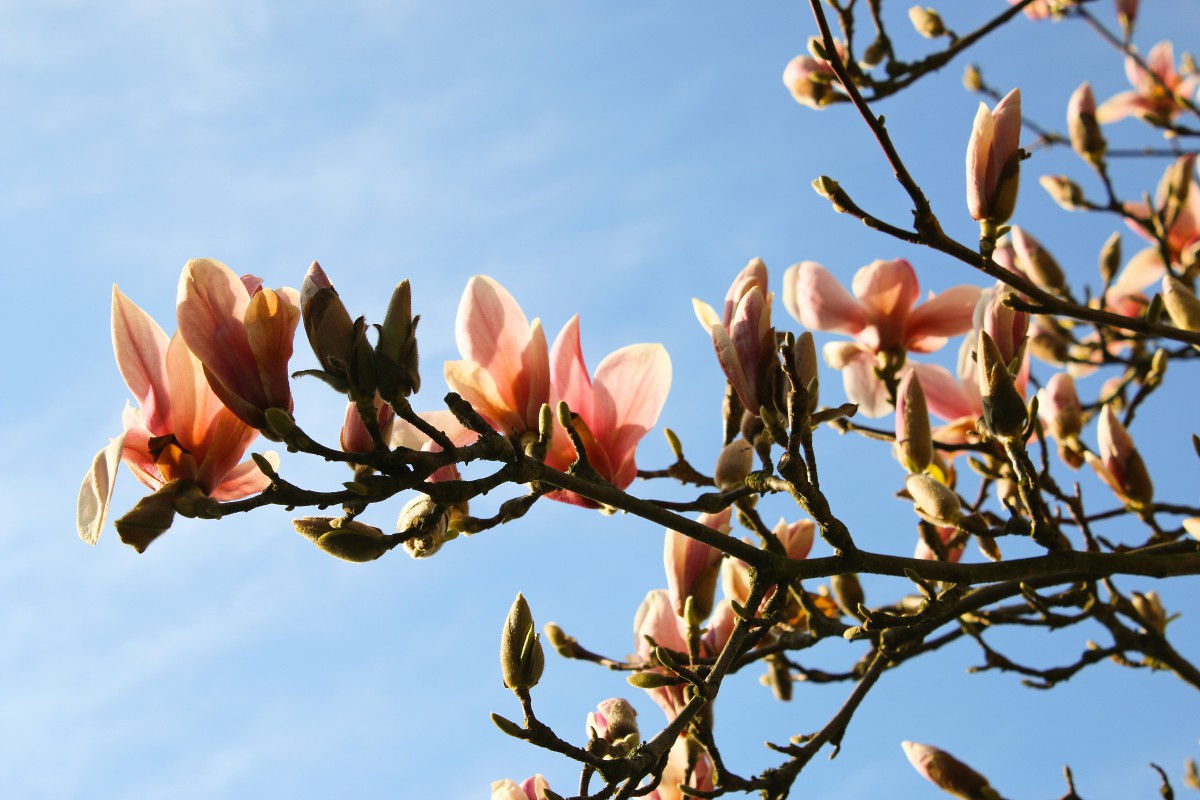 I don't like to admit it but I'm a really weather dependent person. The weather frequently affects my mood, in a positive way when the sun is shining and in a rather negative one as long as the sky remains hidden behind tons of clouds. In Germany the second case mostly holds true during the darker and colder months. But spring seems to be right around the corner and nothing could make me happier than the prospect of warmer and sunnier days! Yesterday was absolutely beautiful and I tried to to make the most out of the day by eating tons of frozen yogurts and spending the day as far as it goes outside!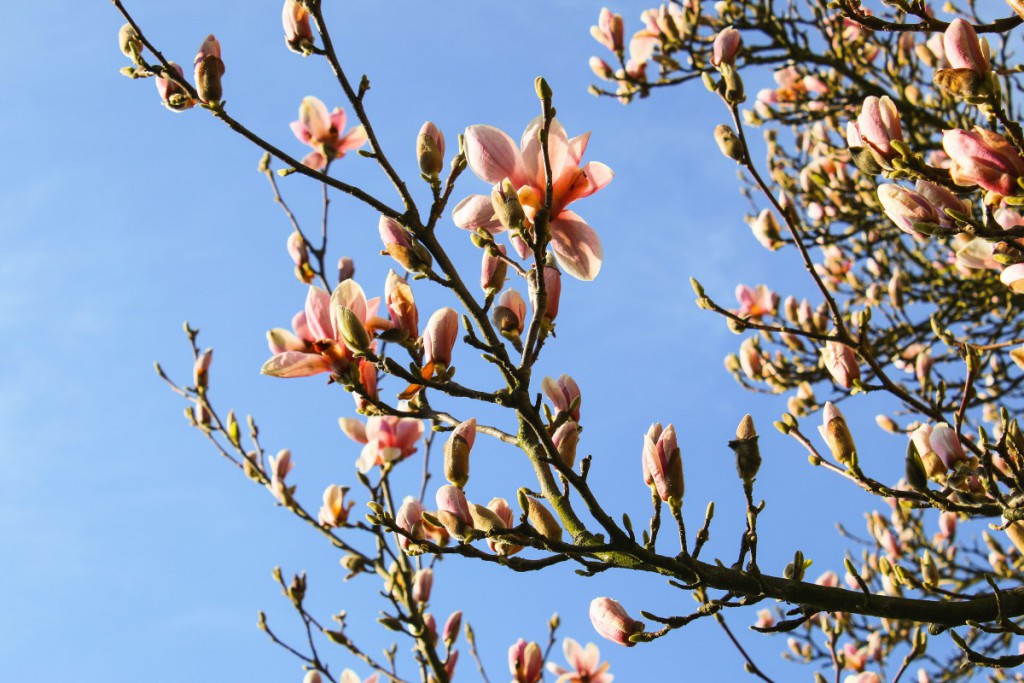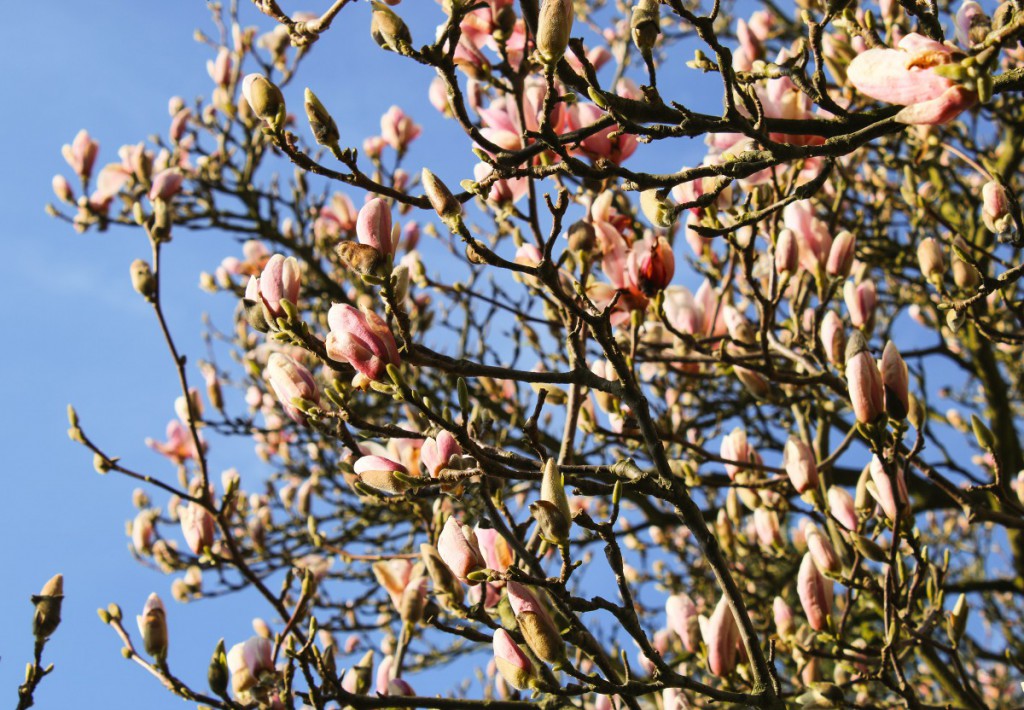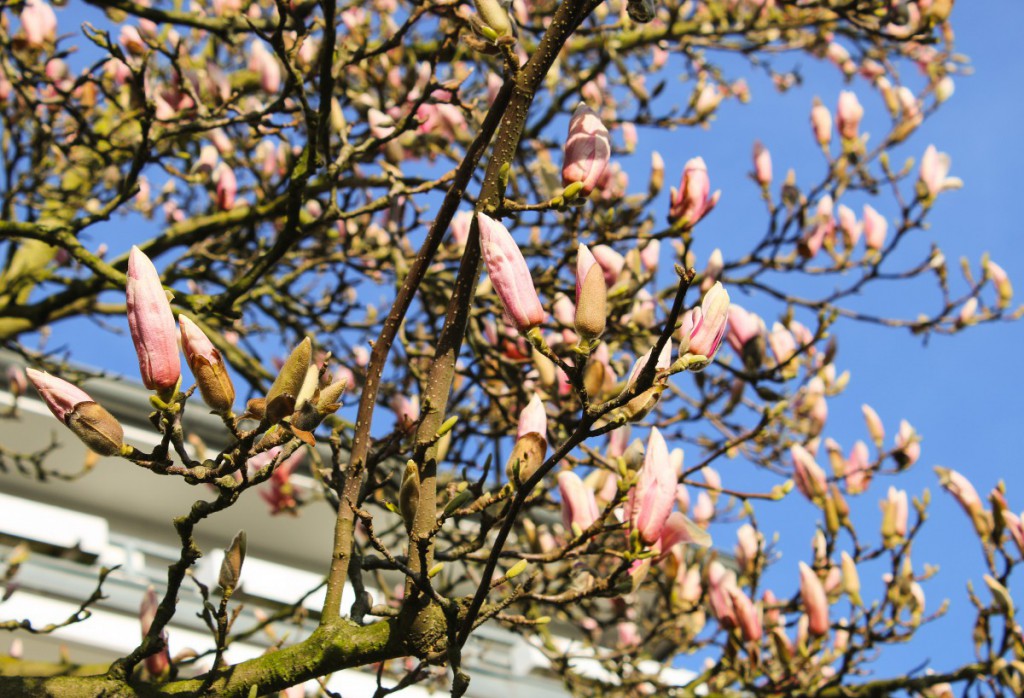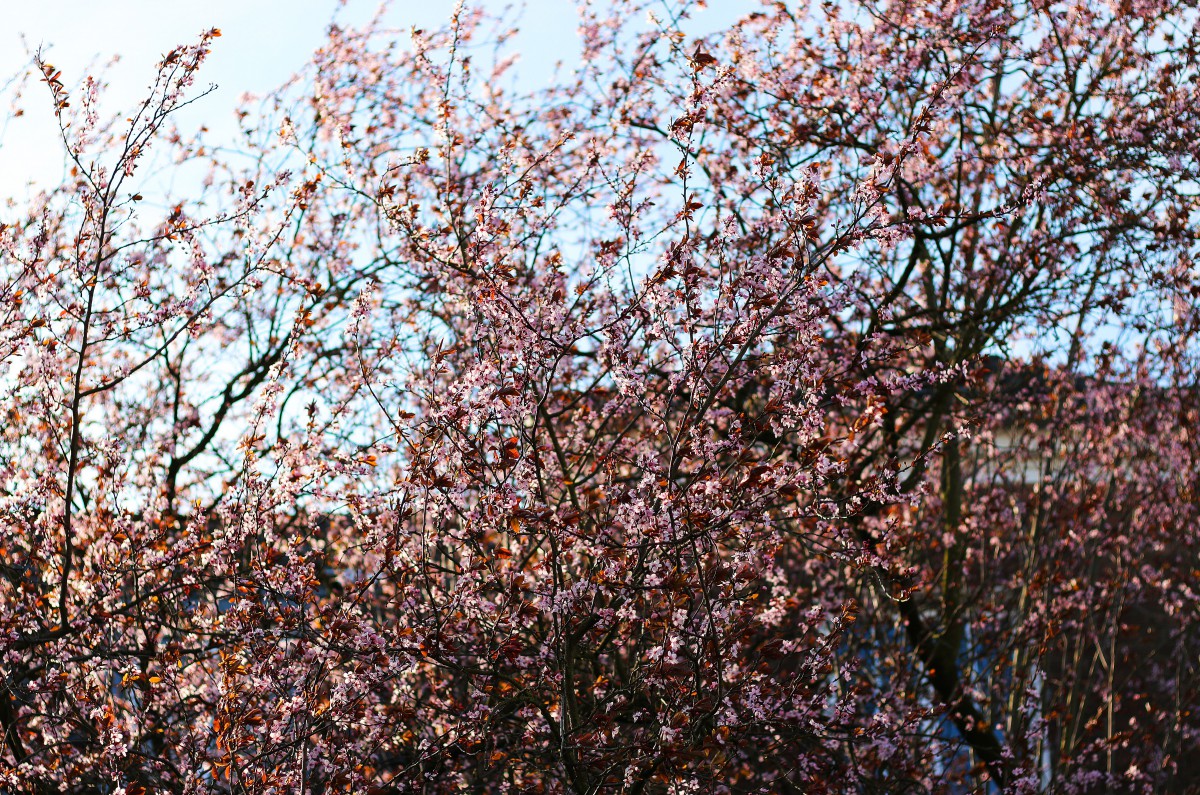 I started that sunny day with lunch at Naniwa in Düsseldorf. Fitting to the incipient season I ordered the fresh spring rolls in chili sauce filled with shrimp, avocado, lettuce and other vegetables. Of course I also got sushi, but I have to add that it wasn't so toothsome in my opinion. The sushi itself was great but they apparently add a tiny bit of wasabi to their sushi at Naniwa and wasabi sadly isn't my favorite dainty. The restaurant is located in the asian inspired area of Düsseldorf, where many Japanese restaurants and stores settled down. So we could easily walk through the quarter to enjoy the sun after getting some bubble tee and frozen yogurt as dessert.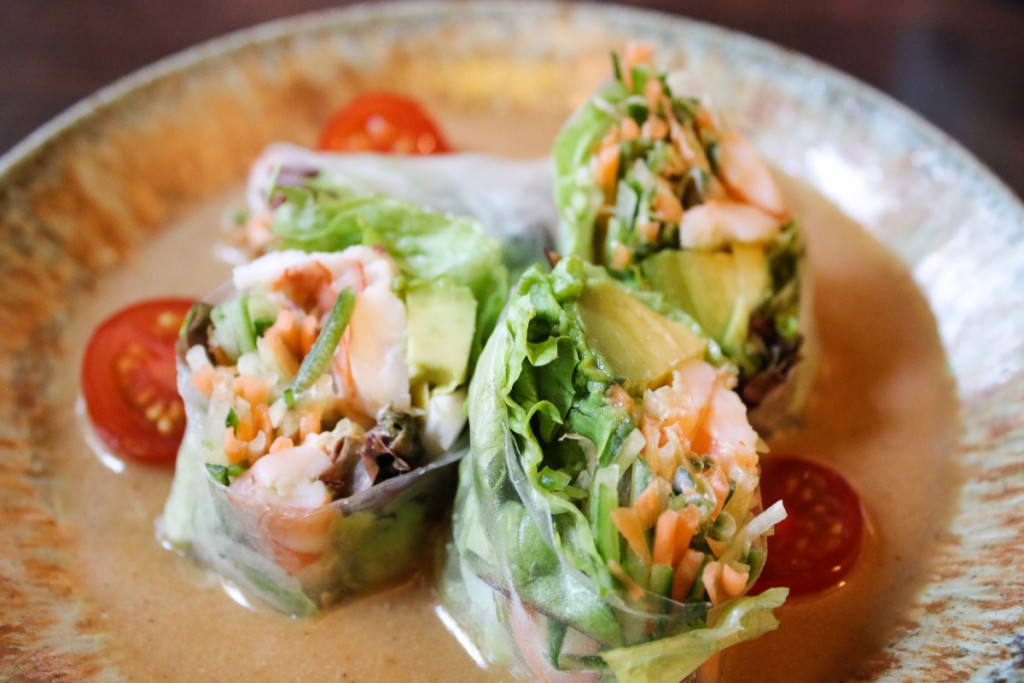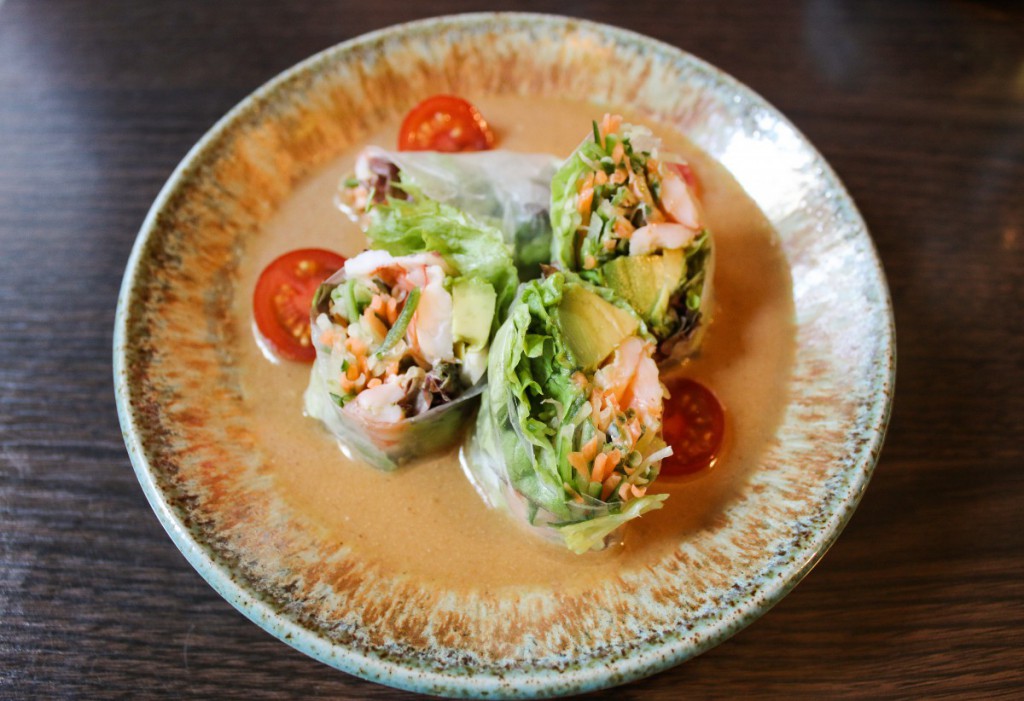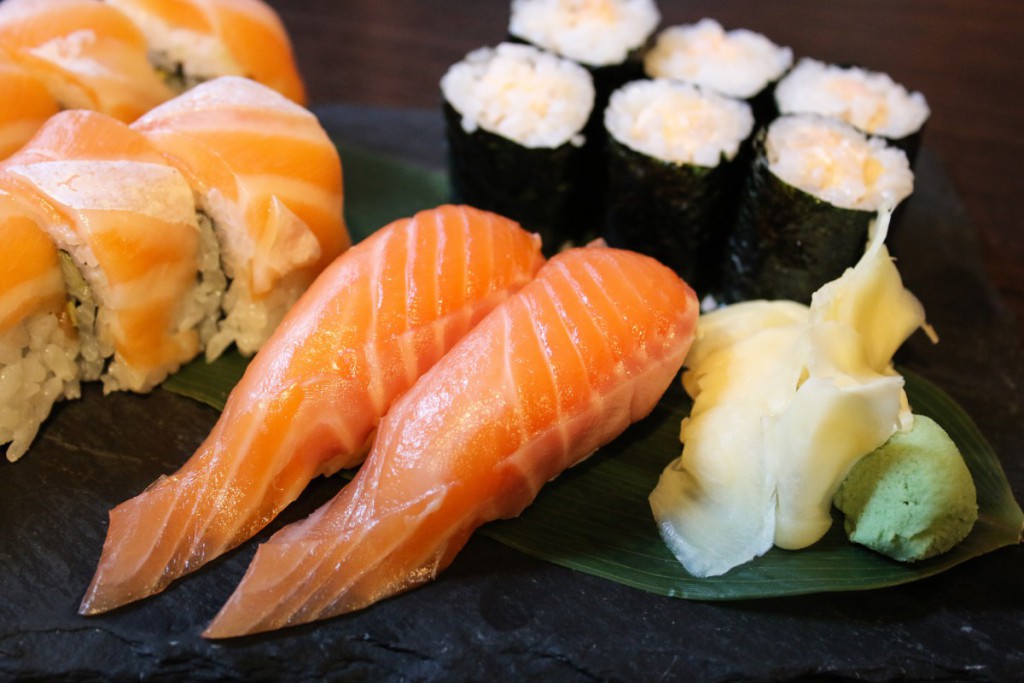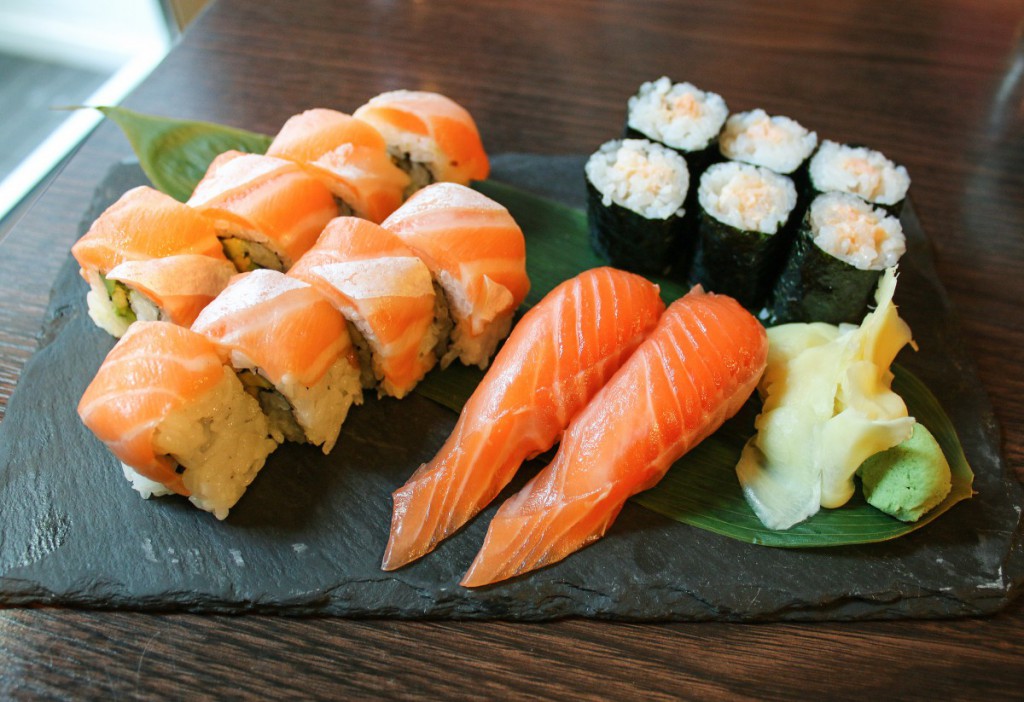 Later that day I also took some photos of my spring outfit. I wore a casual leather jacket, which I paired with a classic white blouse. I have a few leather jackets in my wardrobe and they are always my go-to when I'm in need of a jacket that effortlessly matches with everything. The destroyed jeans adds the perfect contrast to the chic blouse and something about light colored denim always gets me in the mood for spring and summer. Still I can't let go of my black boots, which I wore constantly during the colder month. They are simply a little bit too comfortable and too easy to combine to replace them with flats or sandals yet. I might even combine them with some vintage Levi's shorts in the summer, we'll see.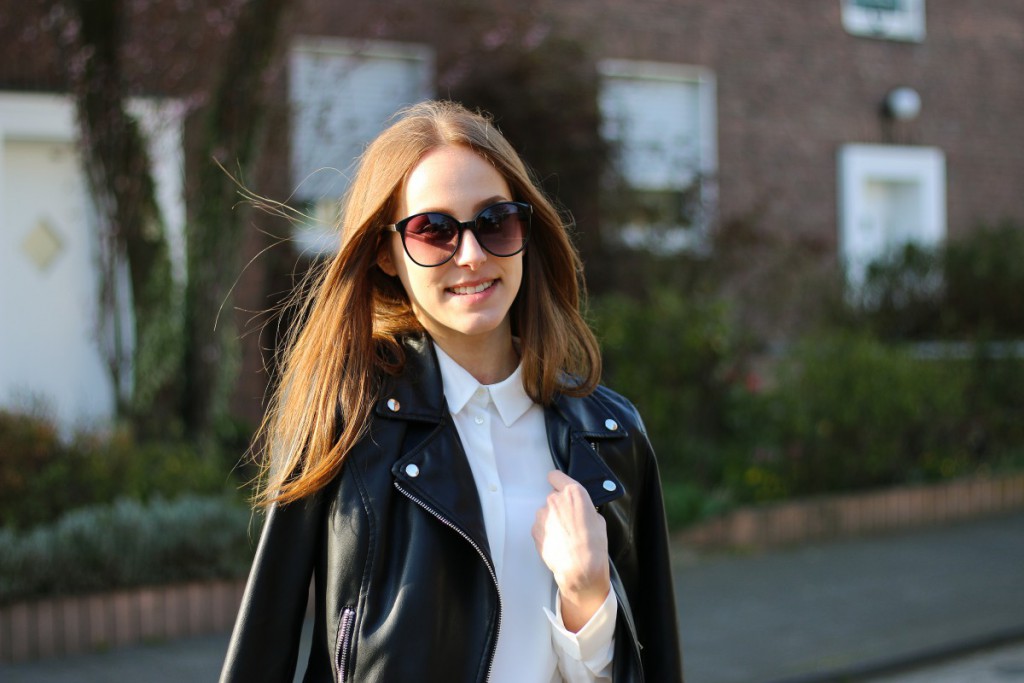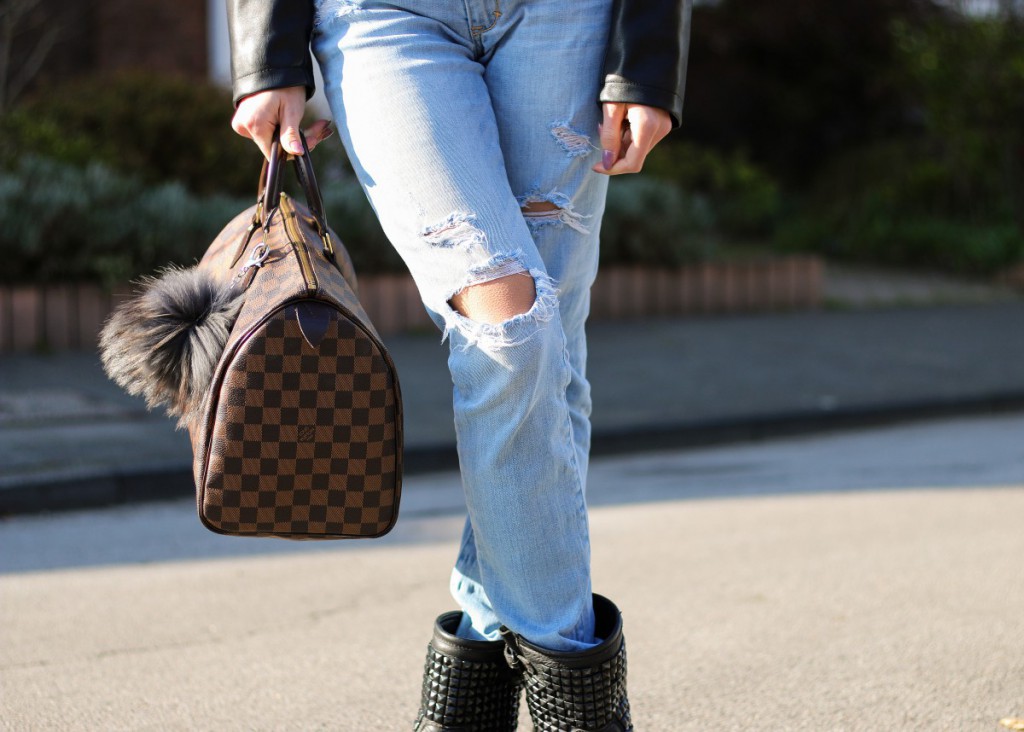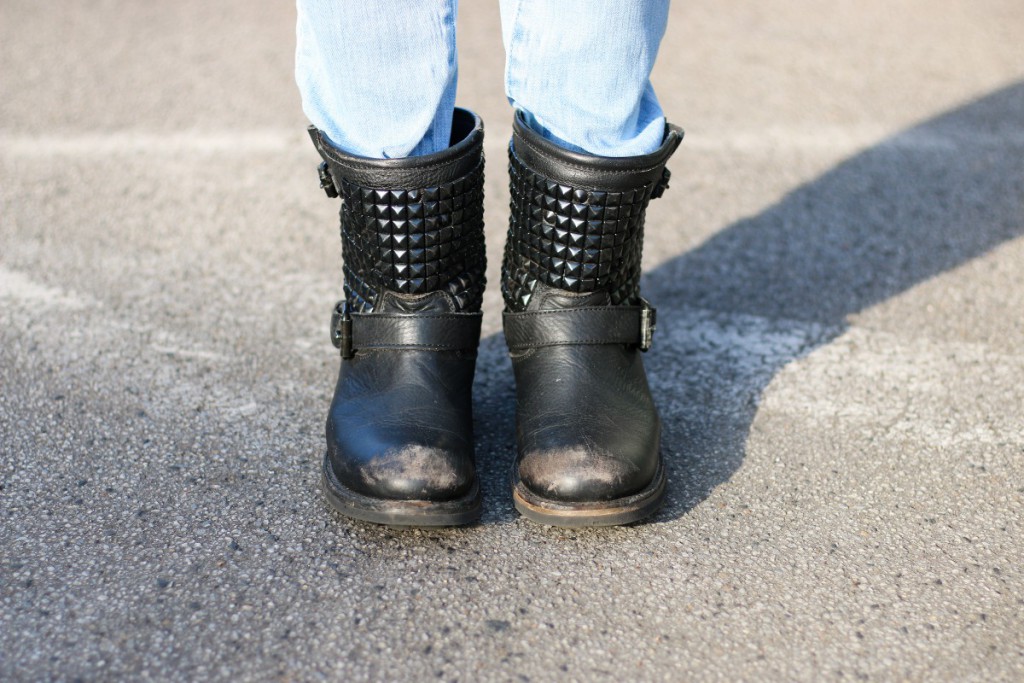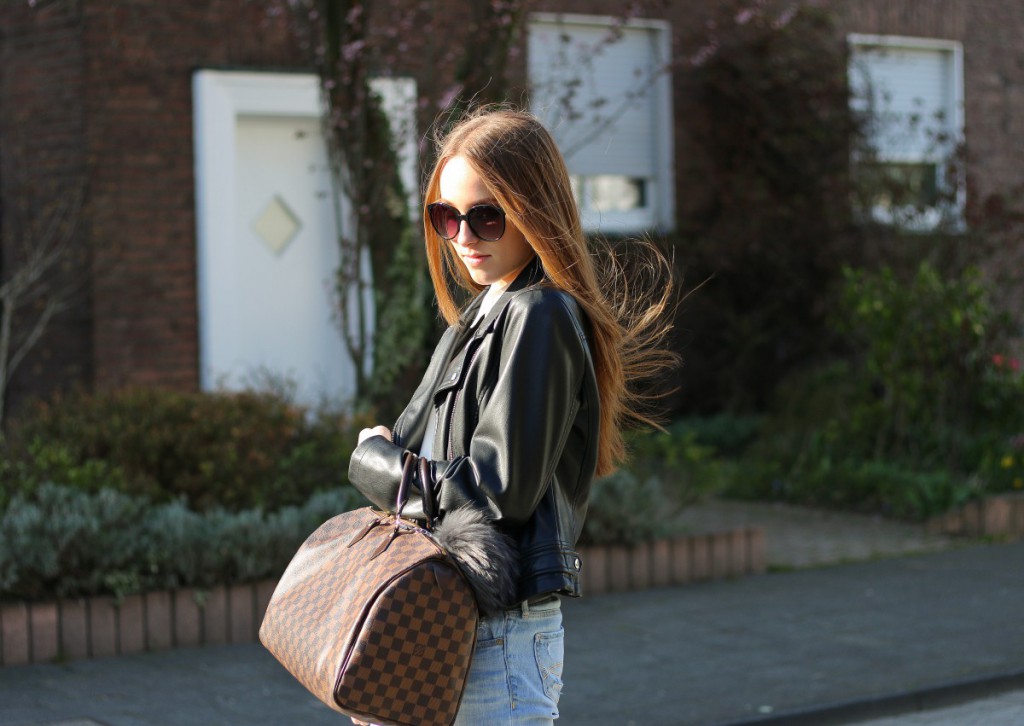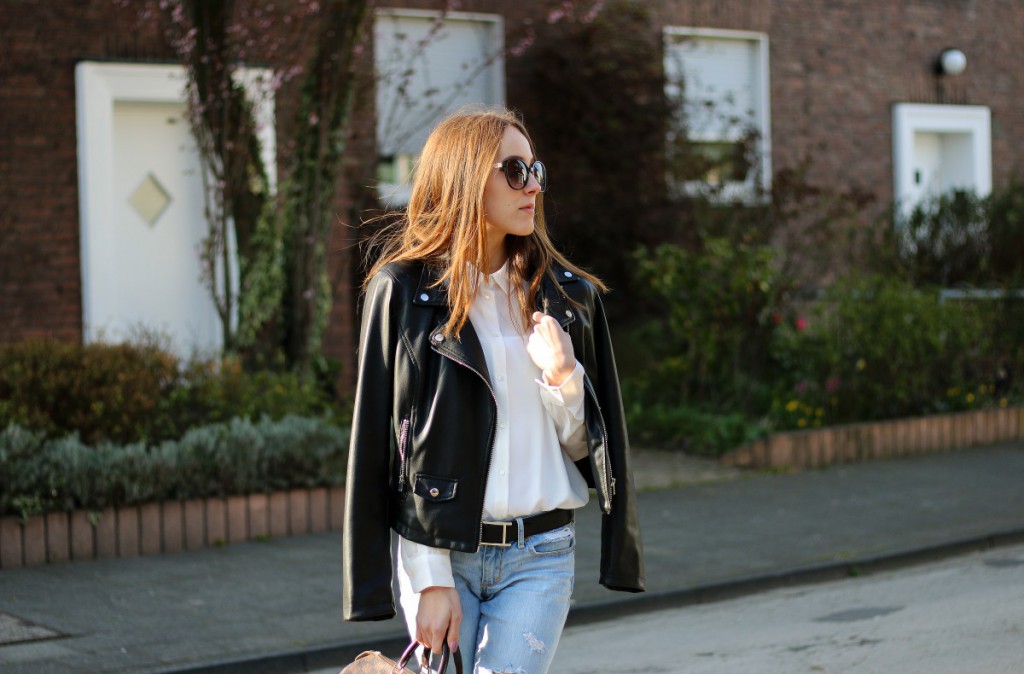 Because one frozen yoghurt a day simply isn't enough, I got another one after taking the shots of my outfit. We went into a cozy cafe and sat on the sunniest table, where we spent the rest of the afternoon watching people walking down the streets and the sun  setting slowly behind the old townhouses. It was a lovely evening and the perfect ending of a sunny spring day.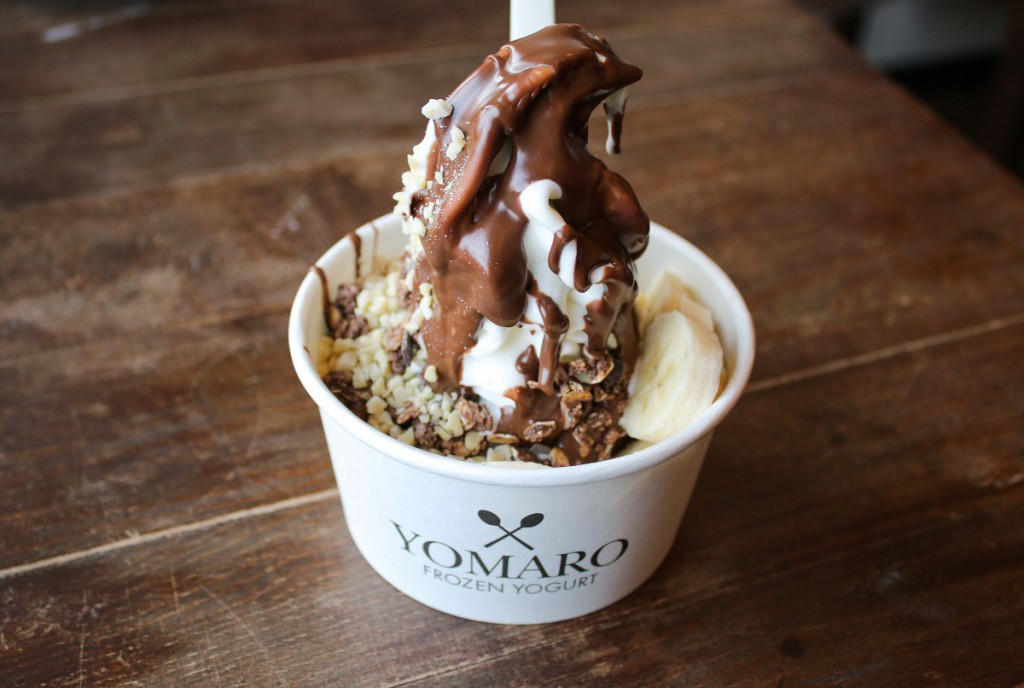 After keeping it partly healthy with my first frozen yogurt by choosing berries as topping, I thought it would be a great idea to have a sweet treat with the second one. So I picked some hot chocolate sauce, chocolate granola, almonds and a banana as topping. The banana was a desperate try to somehow keep the healthful balance between those unhealthy seductions, which were lurking at the topping bar!