The other day I had the pleasure of visiting an amazing Japanese inspired restaurant called Sumi in Düsseldorf Pempelfort for dinner. The menu offeres just enough variety and includes both, grill dishes and sushi or sashimi as well as other original japanese delicacies.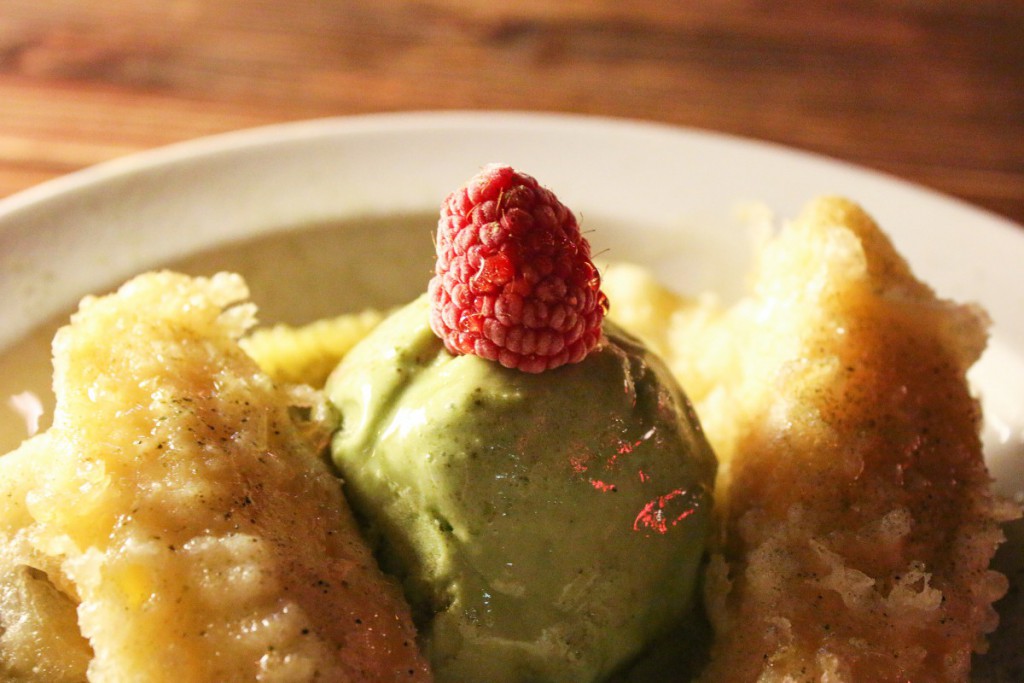 I opted for the volcano roll, dragon roll and the alaska roll. It was simply a mission impossible for every sushi addict (like me) to try out only one of the sushi rolls, since all of them sounded heavenly and invited to a culinary adventure! After all I can say quite clearly that the dragon roll has to be my favorite one of all three sushi rolls, closely followed by the volcano roll, which is fried in a tempura pastry crust and topped of with spring onions, teriyaki sauce and spicy mayonnaise. However the volcano roll still couldn't top the dragon roll in my opinion. I guess I just got a weakness for fried shrimp with avocado! If you plan on visiting the restaurant Sumi in Düsseldorf I recommend to make a reservation beforehand.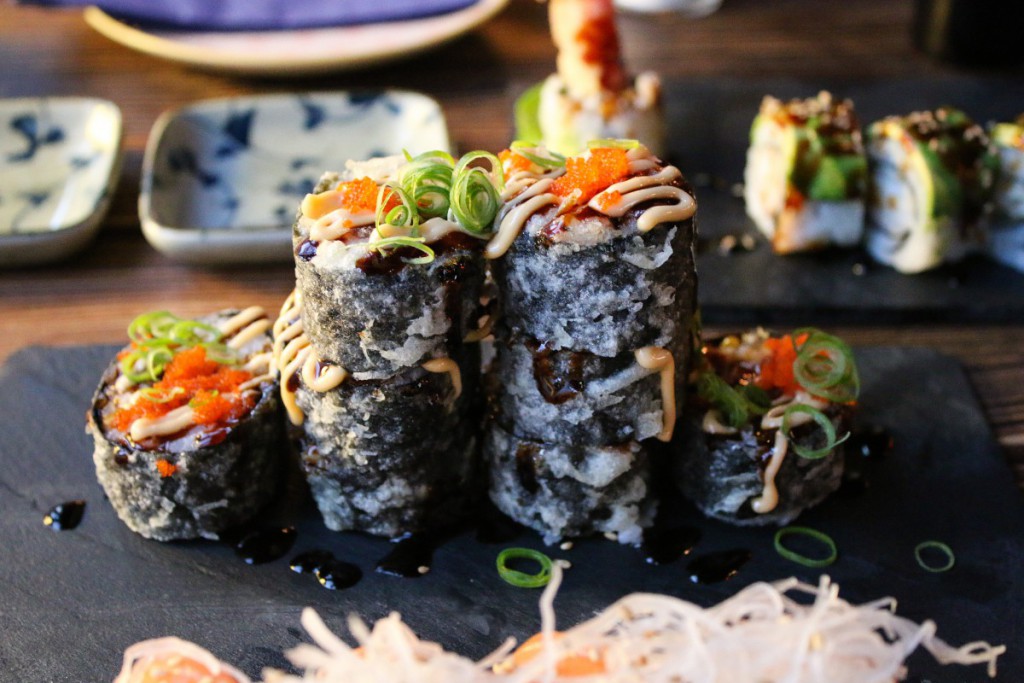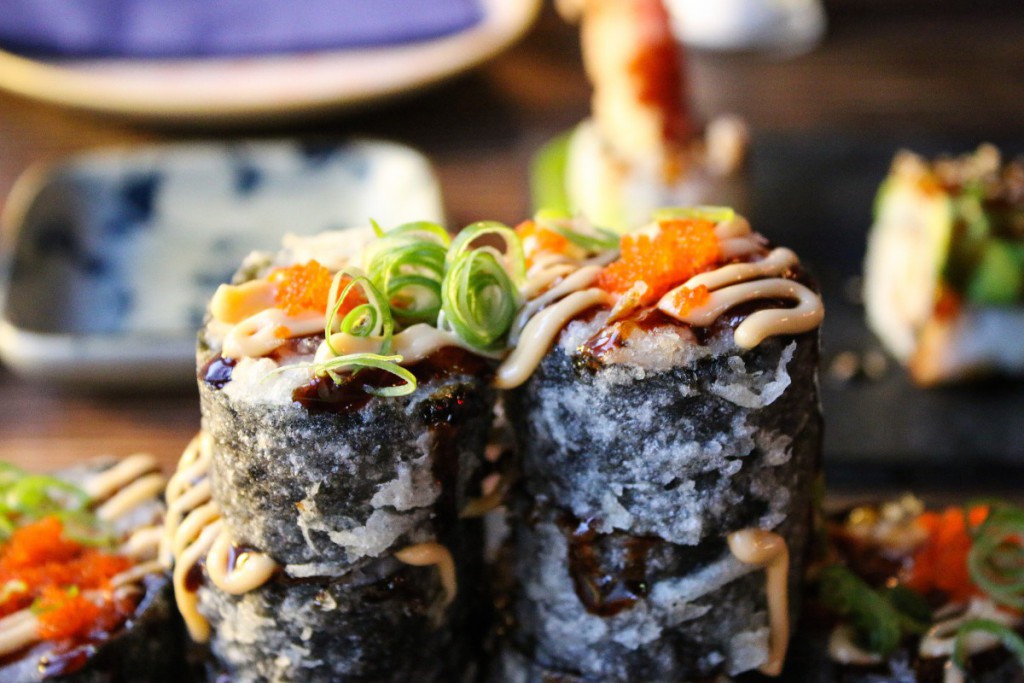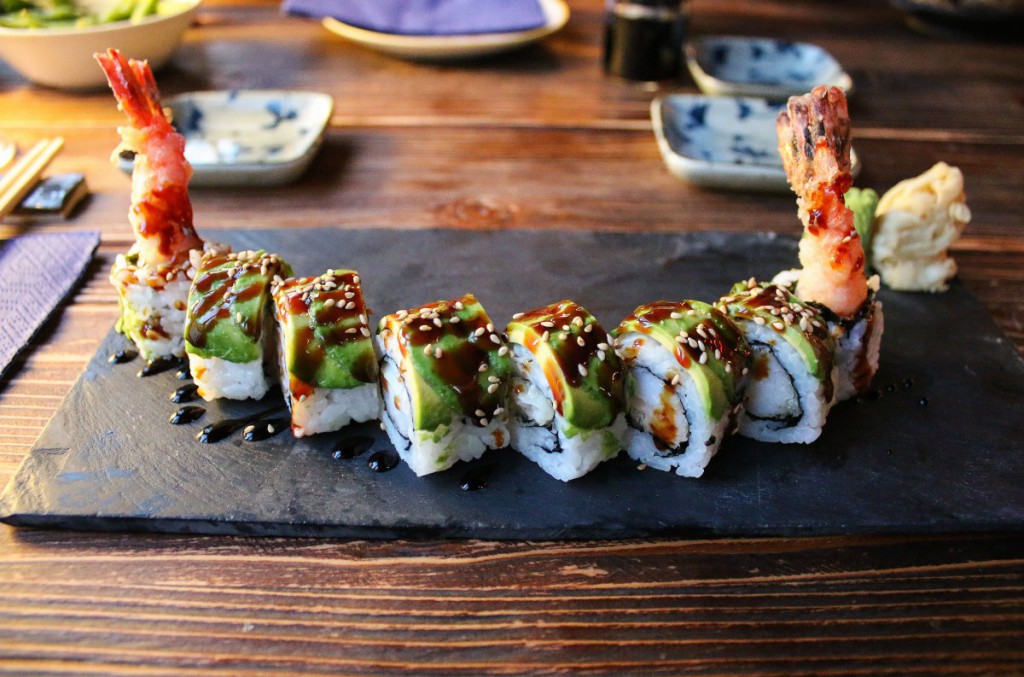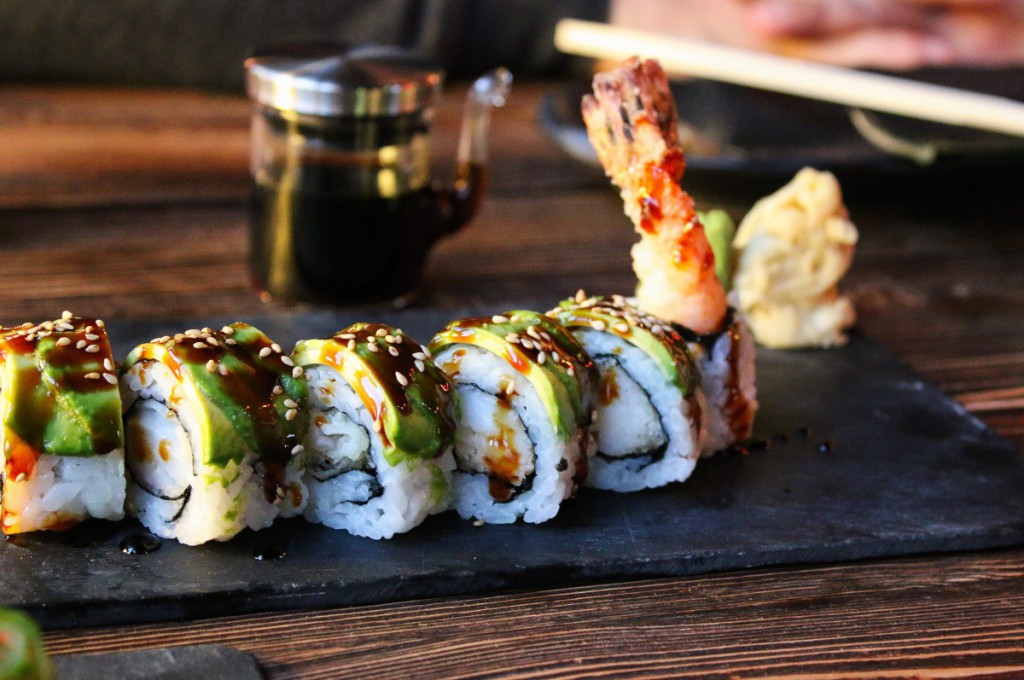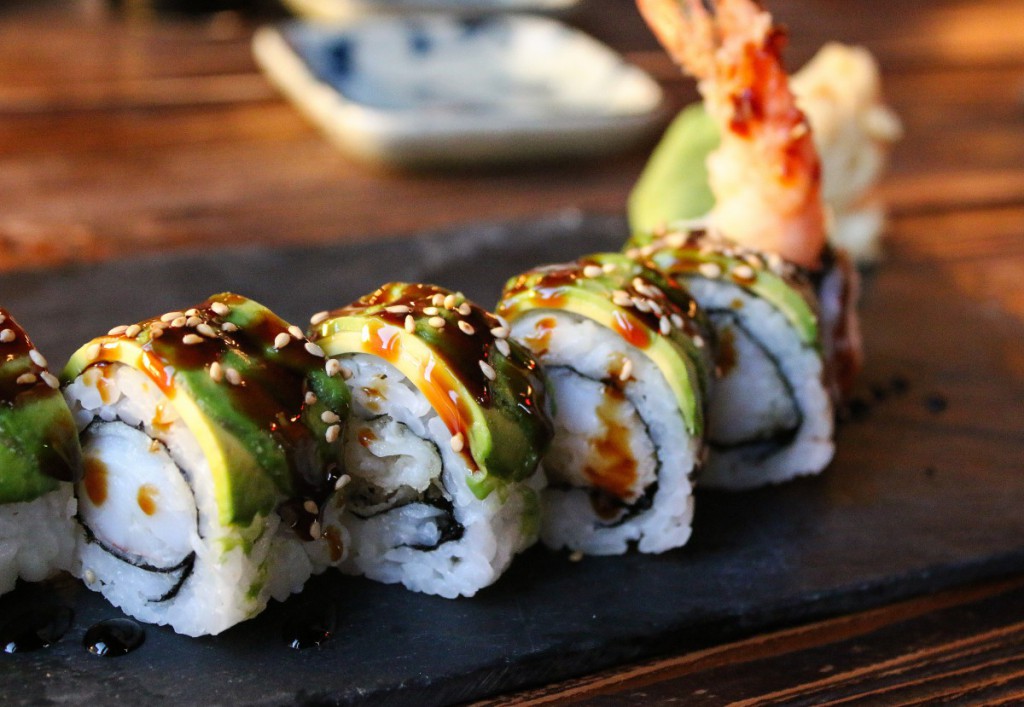 Last but not least I ordered the fried mango and banana, which comes next to matcha ice cream. I've never been a fan of matcha ice cream, but I was deeply impressed by the fried mango and banana. Especially the fried mango was an culinary delight. The warm fried tempura coat builds the perfect contrast to the fruity mango. Non-essential to add that even the food presentation on the plates is on point. On the whole the Sumi in Düsseldorf is the right spot for delicious original japanese delicacies.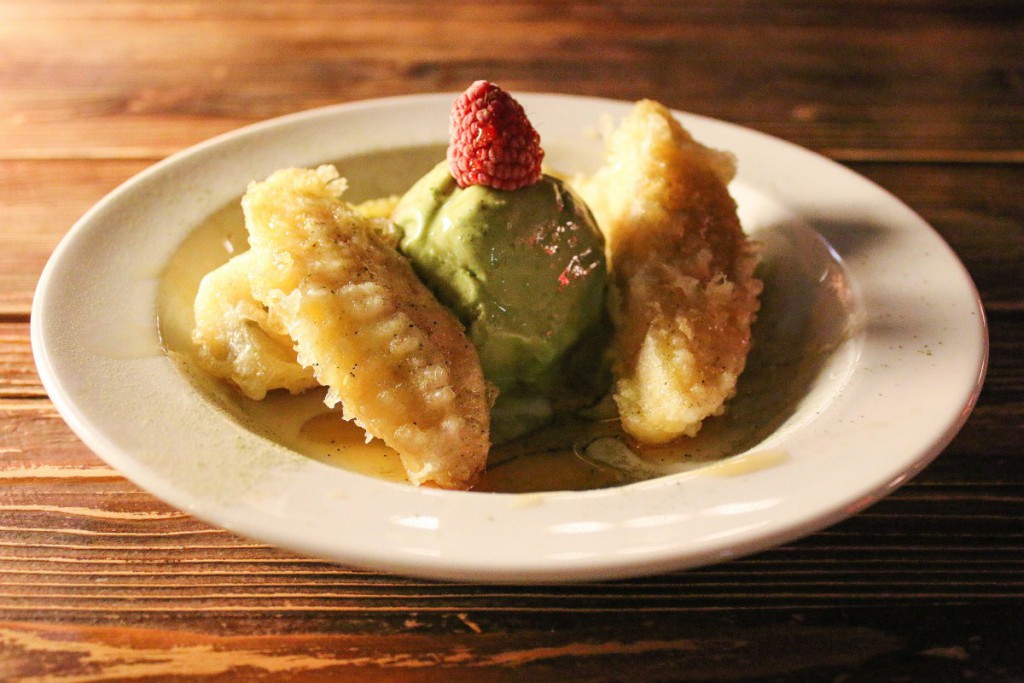 Sumi, Düsseldorf Schinkelstr.28 40211