Today I want to show you one of my favorite looks, I wore during the Berlin fashion week. At – 3 degrees it was quite difficult to stay warm and to remain stylish at the same time! Therefore I decided to create a look around my fluffy feather jacket. It's a real eye-catcher and not only fluffy but super warm as well! I combined it with my favorite pair of pleated culottes, under which I could smoothly hide two pairs of tights to protect myself from the cold as good as possible.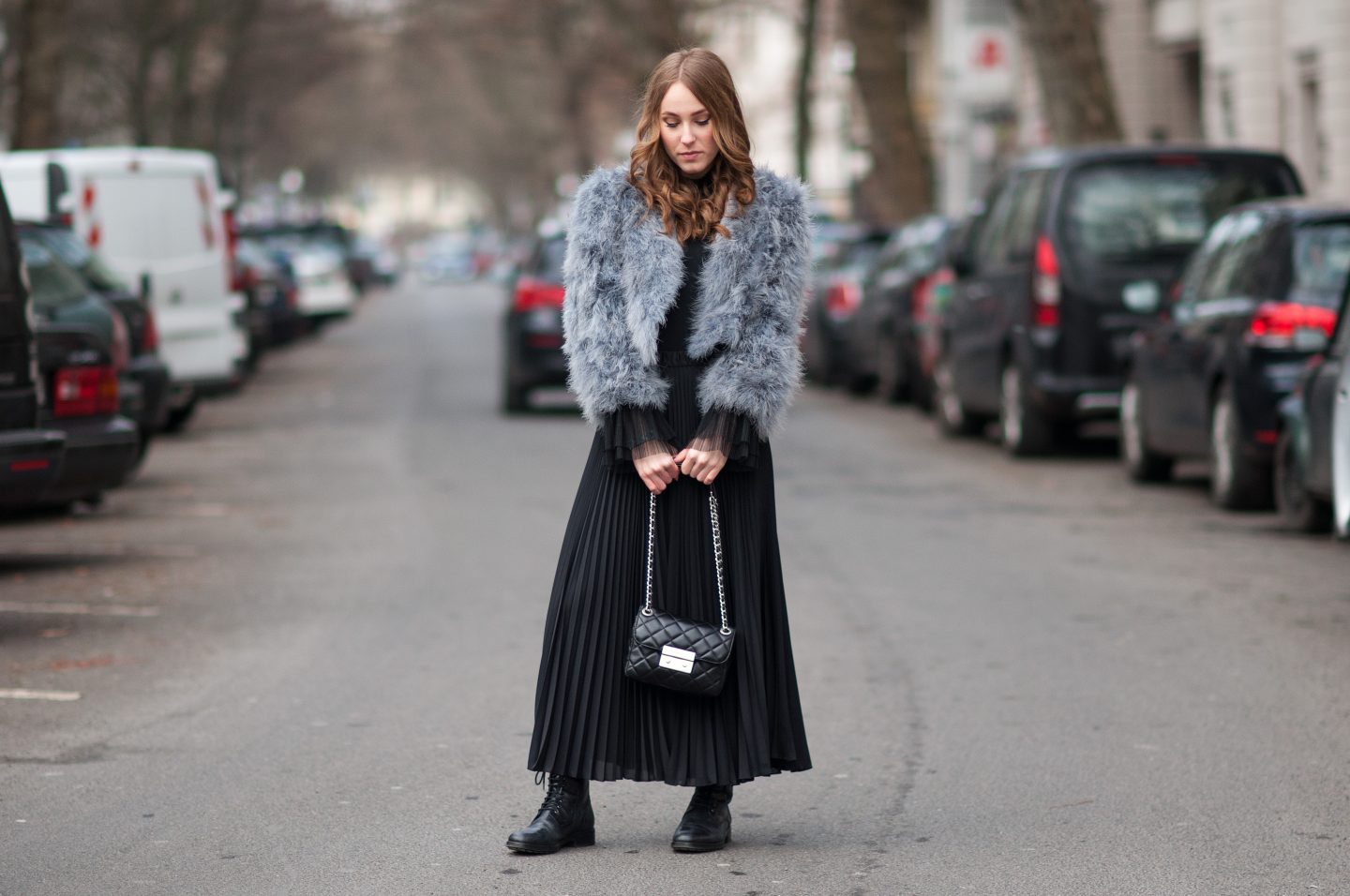 Feather jacket – BCBG, Culottes – Yuki (here), bag – Michael Kors (here), shoes – Högl (here)
Another bonus of the culottes is the elastic waistband, which allows you to stuff yourself with numerous sushi rolls without having to open a button of your pants! A further loyal companion during the fashion week has been my new handbag, which stole my heart only a few days before Berlin and accordingly had to join me on this trip! The purse probably looks smaller than it really is, since there is enough space for everything a blogger needs: an iphone, wallet, camera and a lip gloss! 
In case you like this outfit, you might want to head to the fashion platform dropAstyle, where I just published my second article for their blog! In addition to that it's a great platform if you are seeking some fashion inspiration, all my styles can be found here!