Last Wednesday Nora, from the blog Nora Mae, and I were invited to try out the self-service restaurant Sattgrün at the Medienhafen in Düsseldorf. After some parking difficulties we finally made it to the restaurant and hungrily entered the buffet. At Sattgrün one pays for the plate size, which is super convenient because you can chose the size of your plate and the amount of food yourself. Accordingly the prices are relatively fair and cheap for the quality of the vegan food, since everything is made out of fresh and pure vegetable ingredients.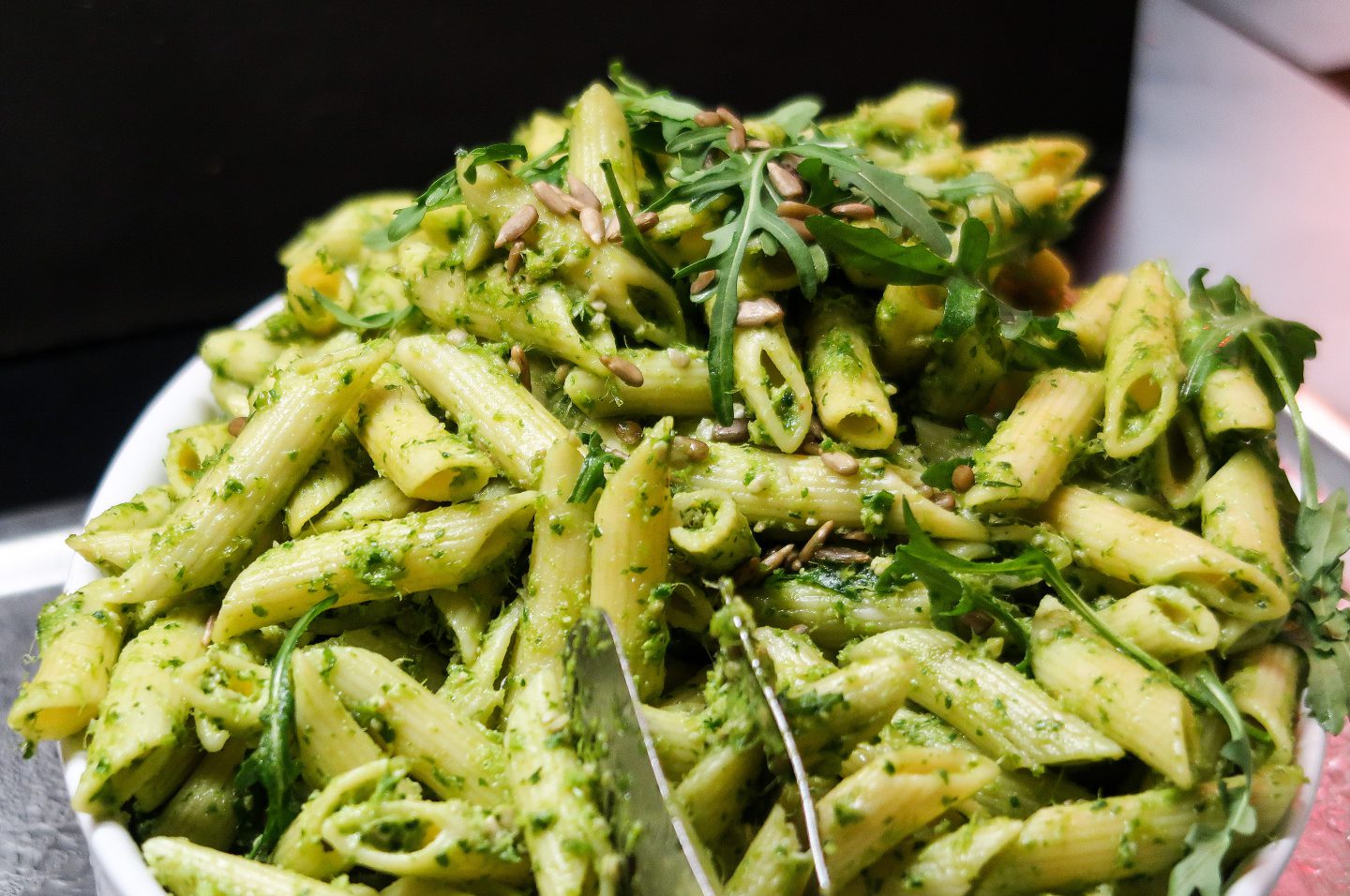 At the buffet one can chose between delicious salads, exotic vegetable currys, hot soups and hearty vegetable stews as well as cakes for dessert.  I personally really liked their couscous and lentils salads! We could also take some of the couscous salad home with us and the next day at school it was still super tasty or is it just because of the fact that in school everything tastes good, because you are so hungry? No, I'm just kidding! The couscous salad was really delicious and probably the best one I've ever tried! Sadly the cakes weren't my cup of tea. The coconut cake was yummy but the sugary icing was a little bit to thick and sweet for my taste.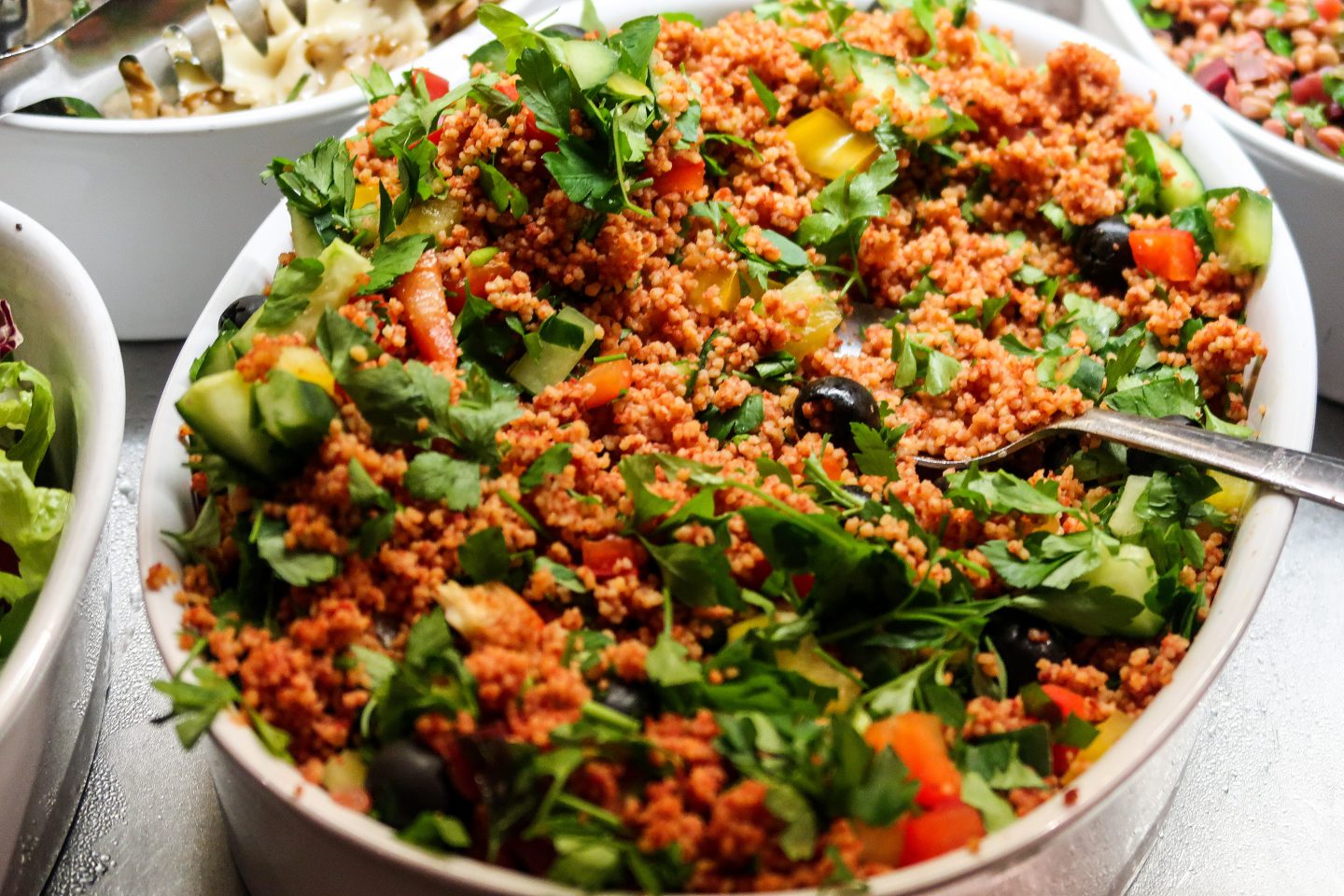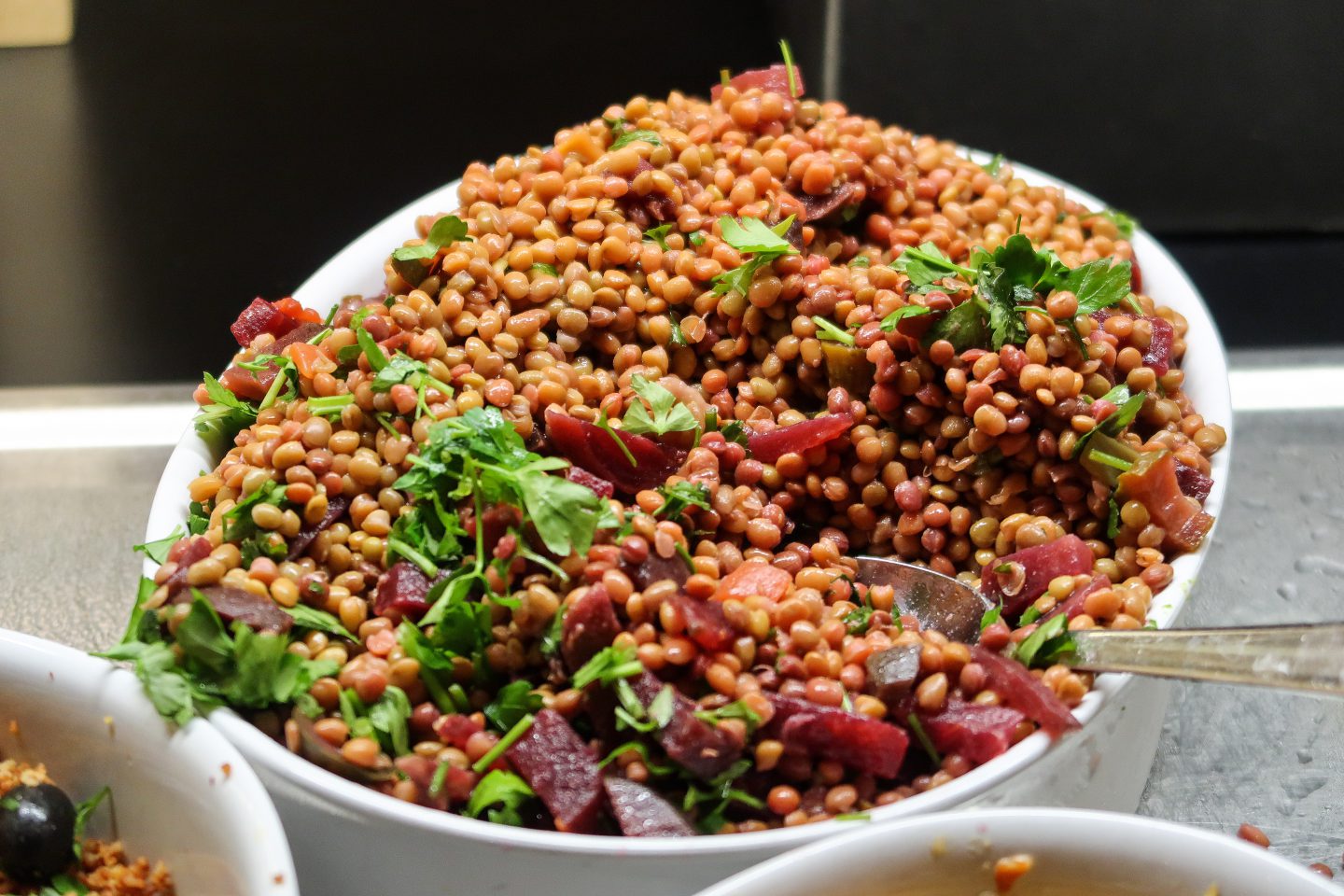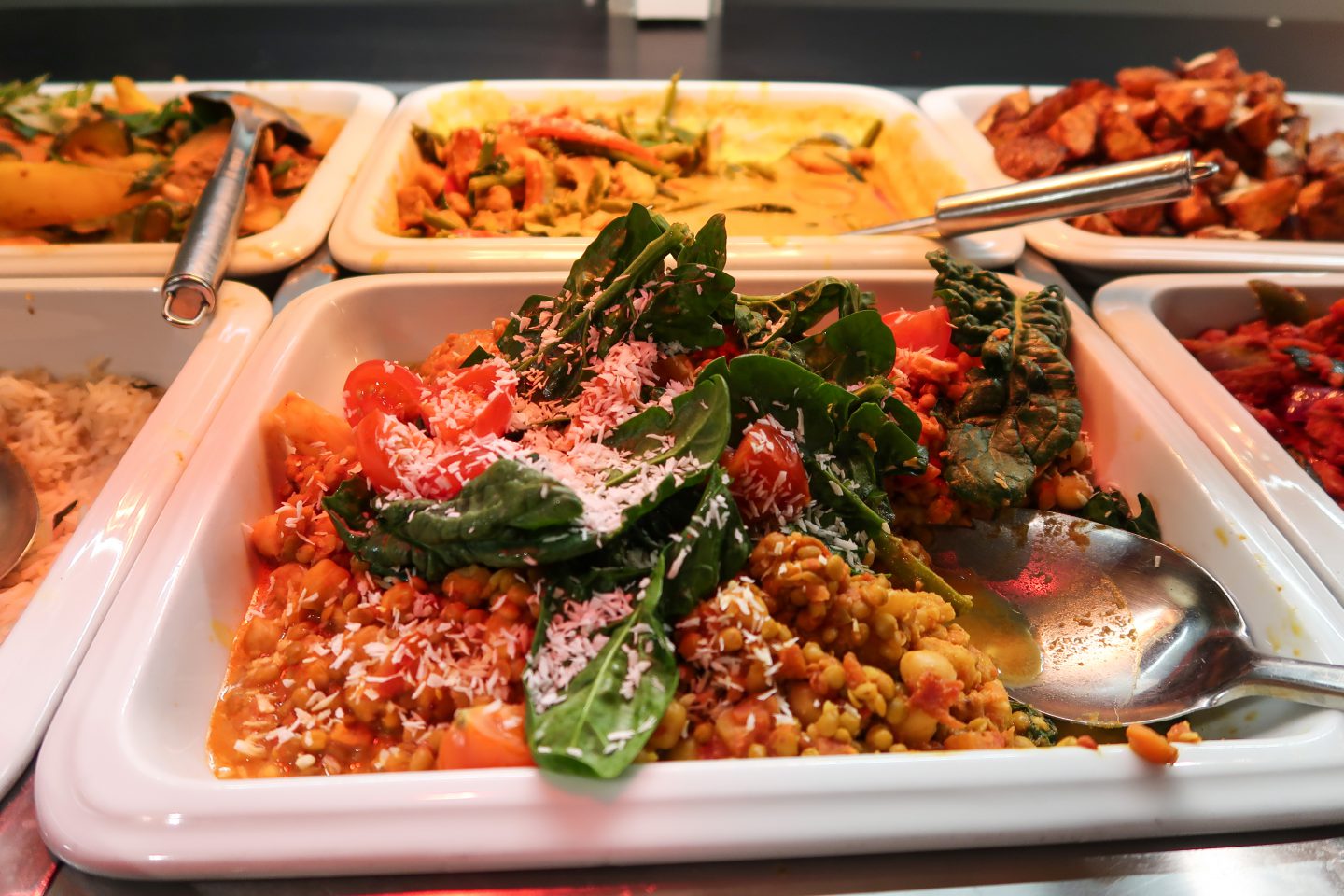 All in all I'm not a big fan of self-service buffets, but Sattgrün totally changed my mind and I really enjoyed the whole experience including their service, food and atmosphere! The vegan meals were super delicious and this was definitely not my last visit! So I'm already looking forward to the next time! If you are vegan, interested in a healthy lifestyle or just into fresh and tasty food I highly recommend to try out Sattgrün in Düsseldorf.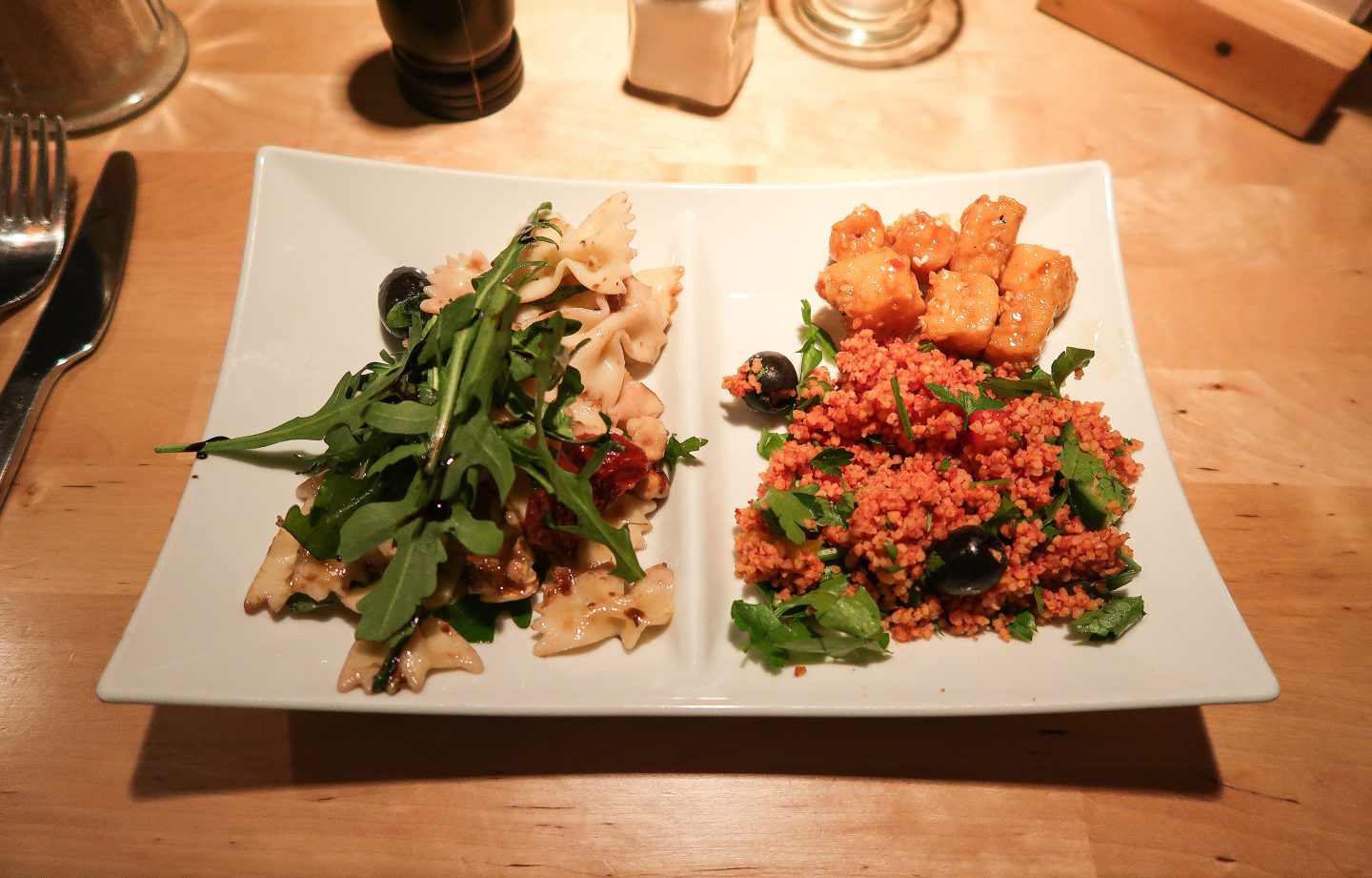 Sattgrün – Brückenstraße 12, Düsseldorf
A huge thank you goes to Sattgrün for the kind invitation!