I'm back at it again!
It's been a few month since the last time I updated my blog. My passion and motivation for blogging was gone so I took a break and focused more on university instead. Still I always missed blogging so now I'm back at it again!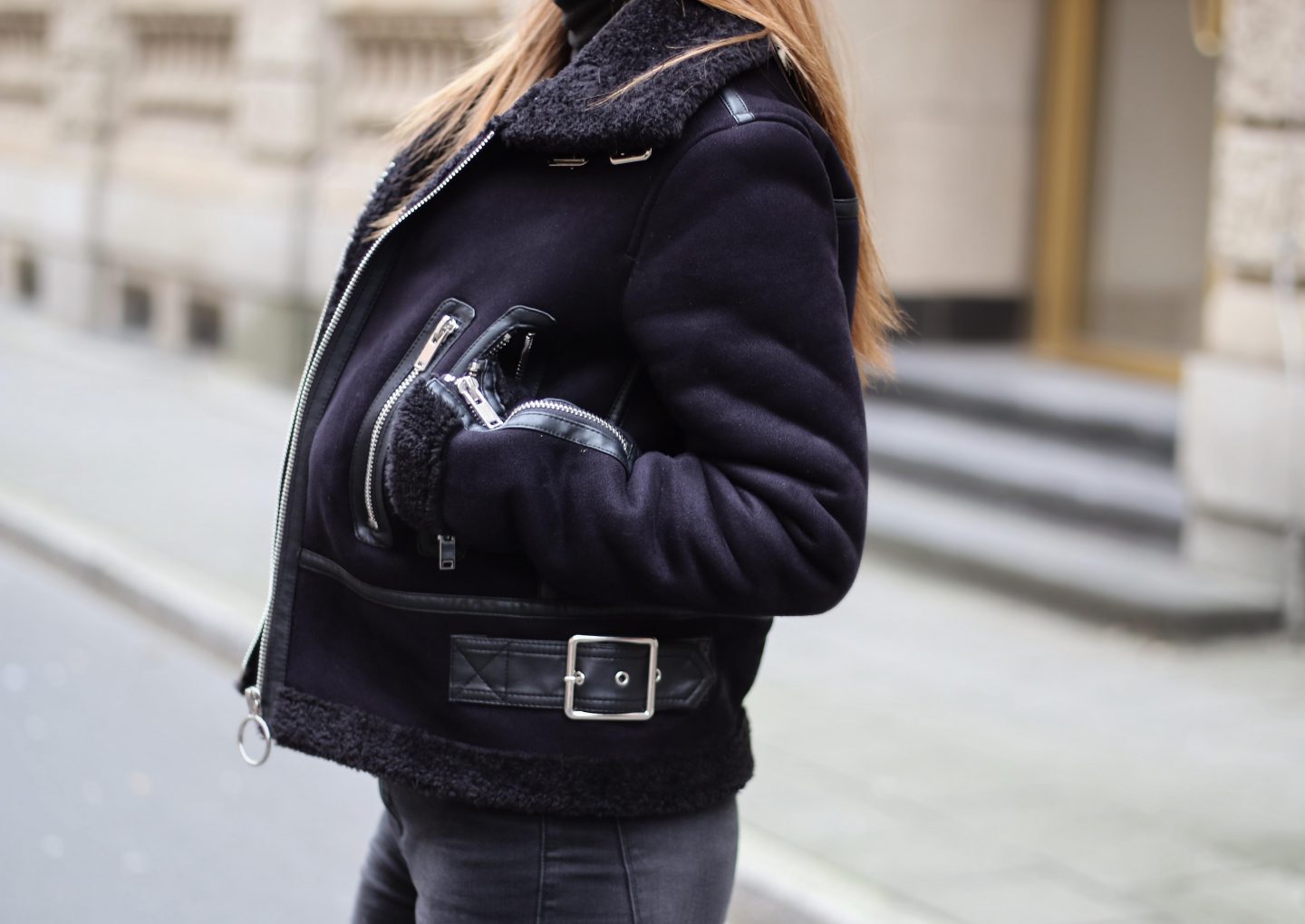 Jacket – Zara, Shirt – Brandy Melville, Jeans – Abercrombie & Fitch, Bag – Louis Vuitton, Sunglasses – Michael Kors
During my absence not a lot changed concerning my style. As you see I remained faithful to black. I'm also still a fan of statement pieces, like this cosy and fleecy jacket, combined with a basic shirt and an edgy jeans for a casual look.