Lately I switched from my boots to sneakers. I'm always struggling to find a nice pair of sneakers since t's so hard to pick the right ones. Fortunately I found two amazing pairs of sneakers online at Planet Sports (click here). Since they have a huge collection it's quite hard to pick one since I fell in love with almost all of them!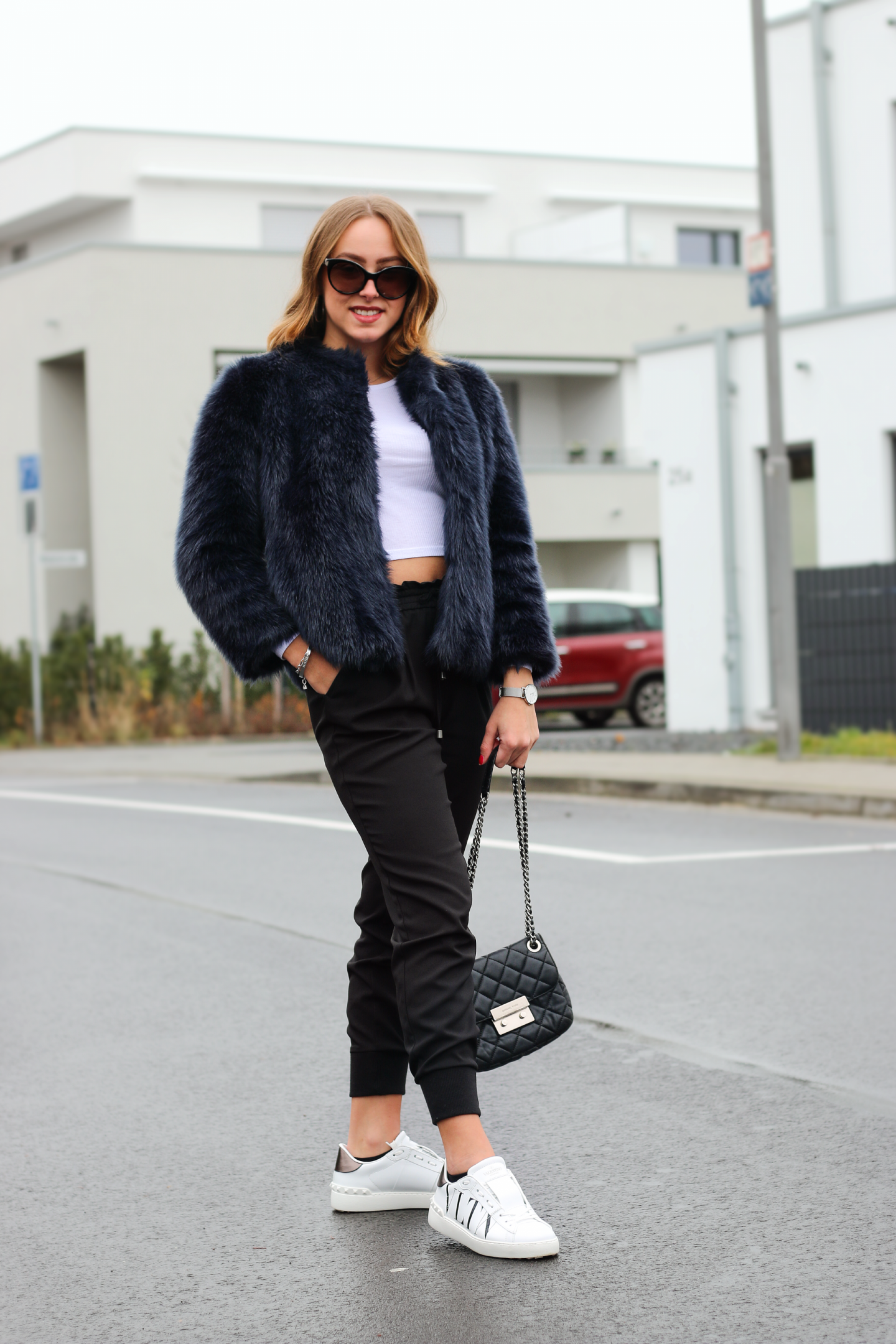 So I recently stocked up my shoe collection with some sneakers and realized that I might have a little weakness for white sneakers. I always fall in love with white shoes even though they get dirty in a heart beat. I know that it's super cold outside and sneakers are kind of summer shoes but I'm still gonna wear my sneakers in any weather. Coincidentally I read an interesting article today and found out that there are actually sneakers specifically designed for winter! Read the article (here).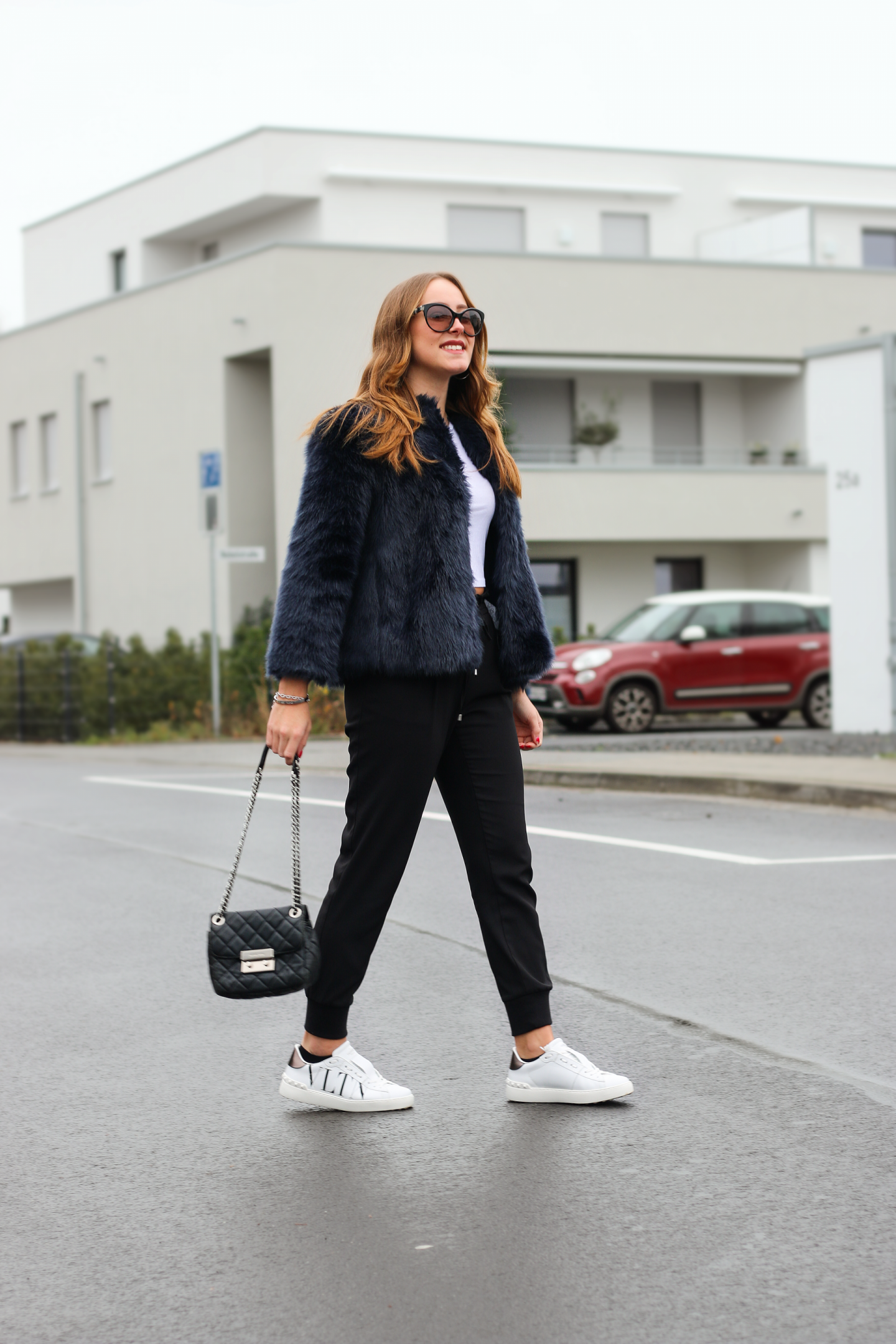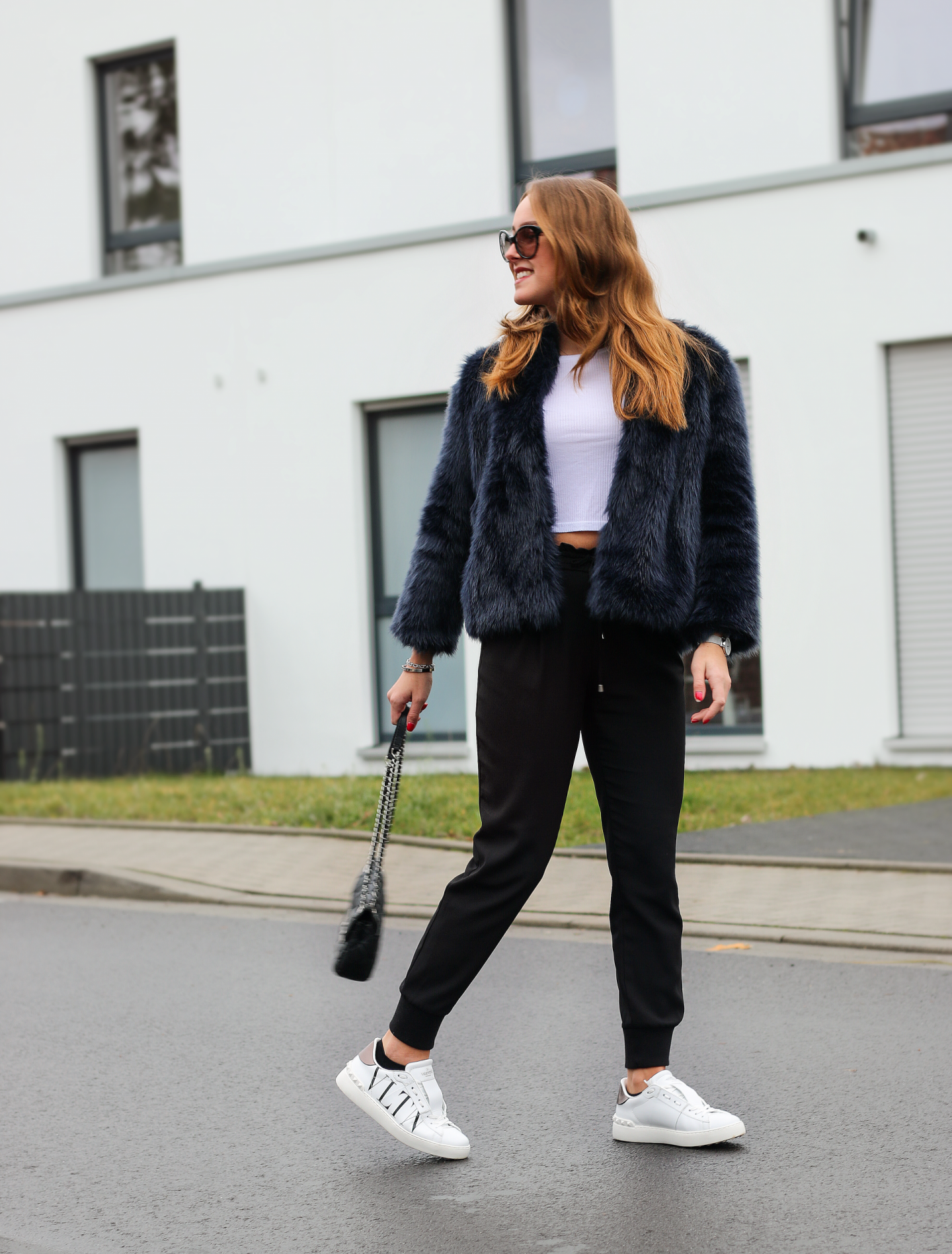 For this look I paired my sneakers with some casual black sweatpants. I found the pants at Planet Sports as well (click here). They have a whole streetwear section (click here), which totally matches my style at the moment. Currently I'm definitely in the mood for comfortable cloth. So sweatpants and sneakers are obviously a must-have. I combined the sweatpants with a fluffy faux fur jacket and a simple white tee. The fancy jacket creates the perfect contrast to the laid-back outfit.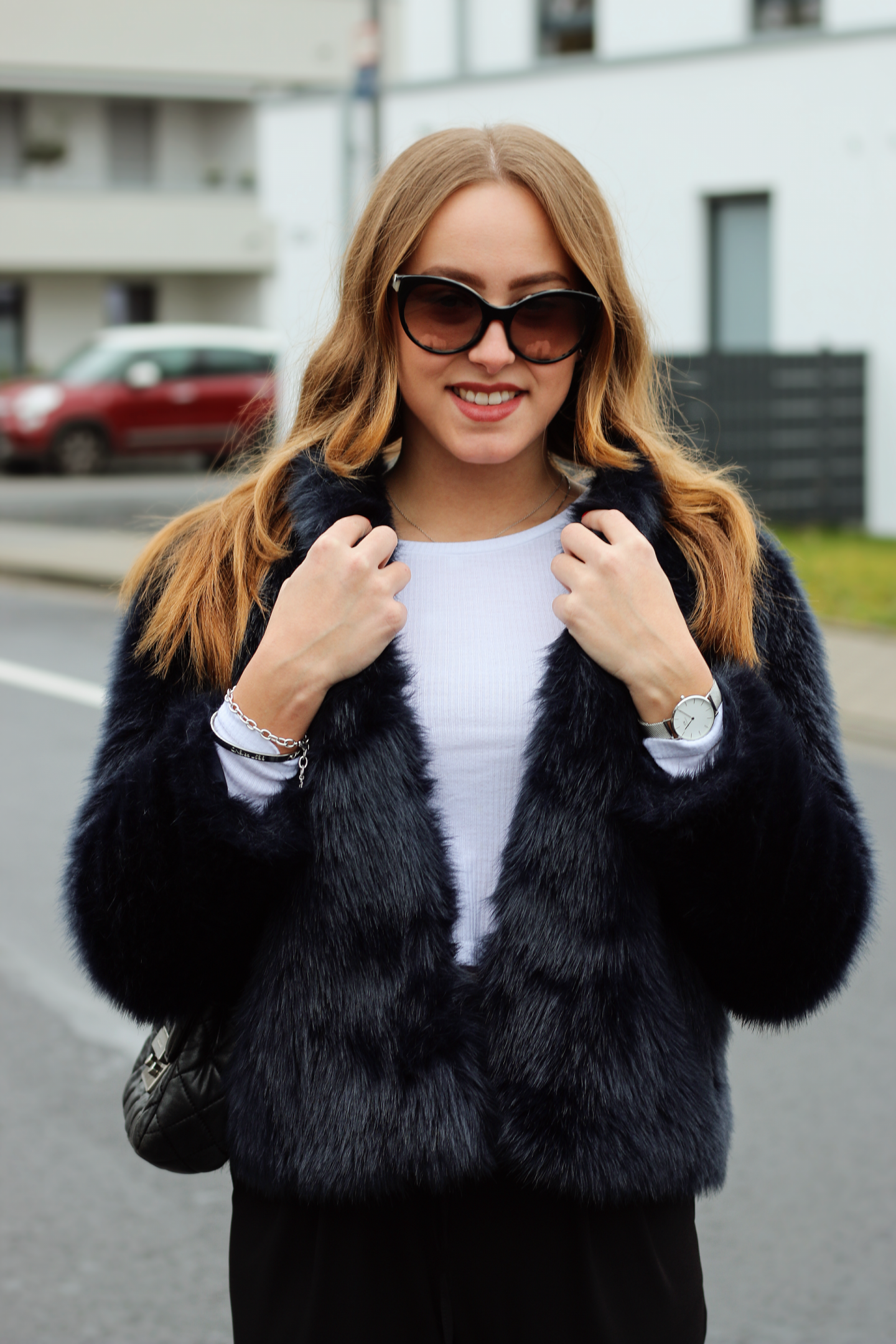 In sponsored cooperation with Planet Sports