A few weeks ago I received the Sothys summer box! The box includes everything you need to become a summer goddess this season. From suntan lotion over after-sun cream to body oil the box includes all summer essentials to enjoy summer and a beautiful tan.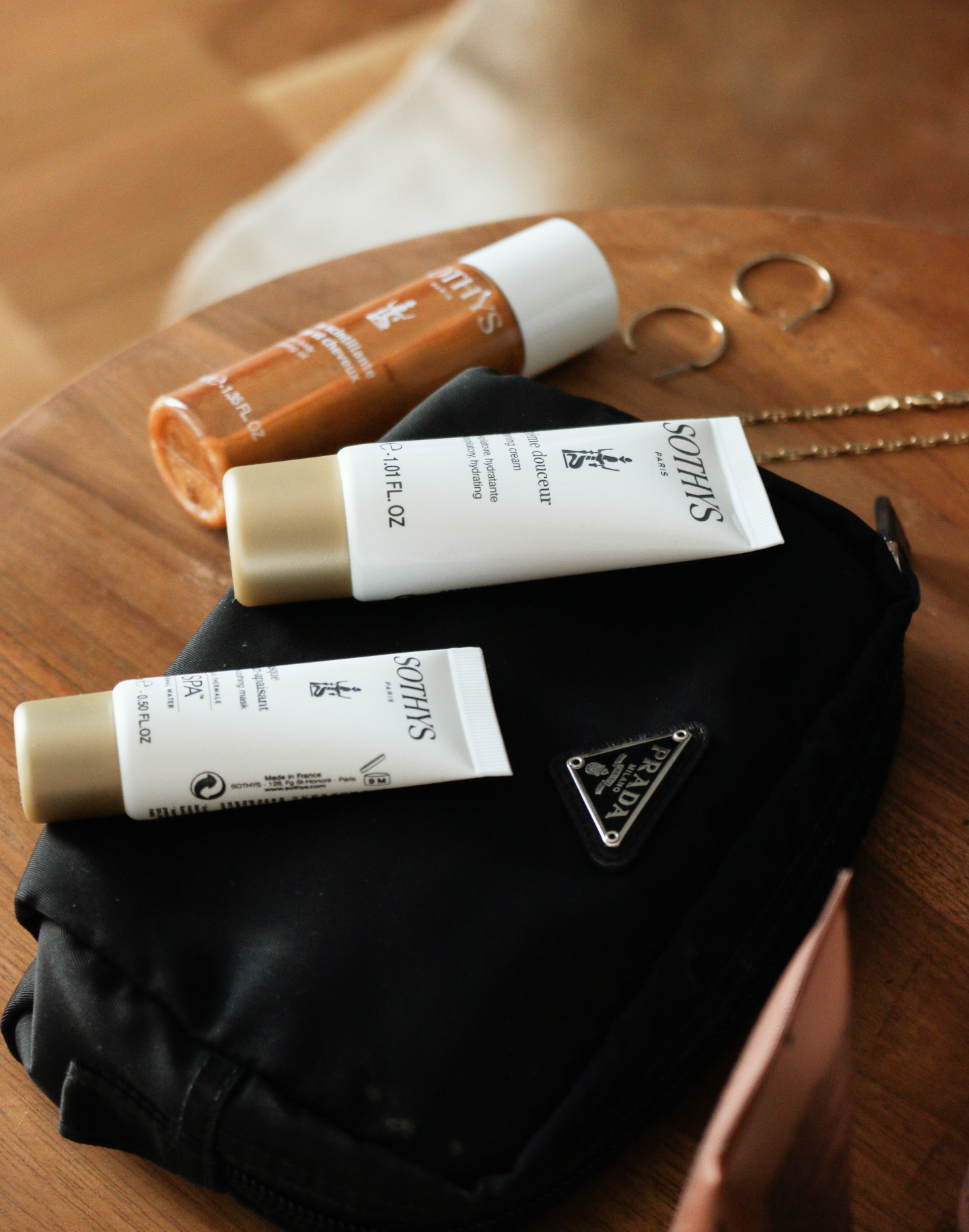 Next to sun protection the Sothys team also equipted me with two nourishing skincare products. I especially love the softening body cream which works wonders after shaving. It gives your skin so much moisture and reduces the hair growth. What else could a women ask for? If you just said a nutri-soothing mask with spa-thermal water the skin soothing mask from Sothys is perfect for you!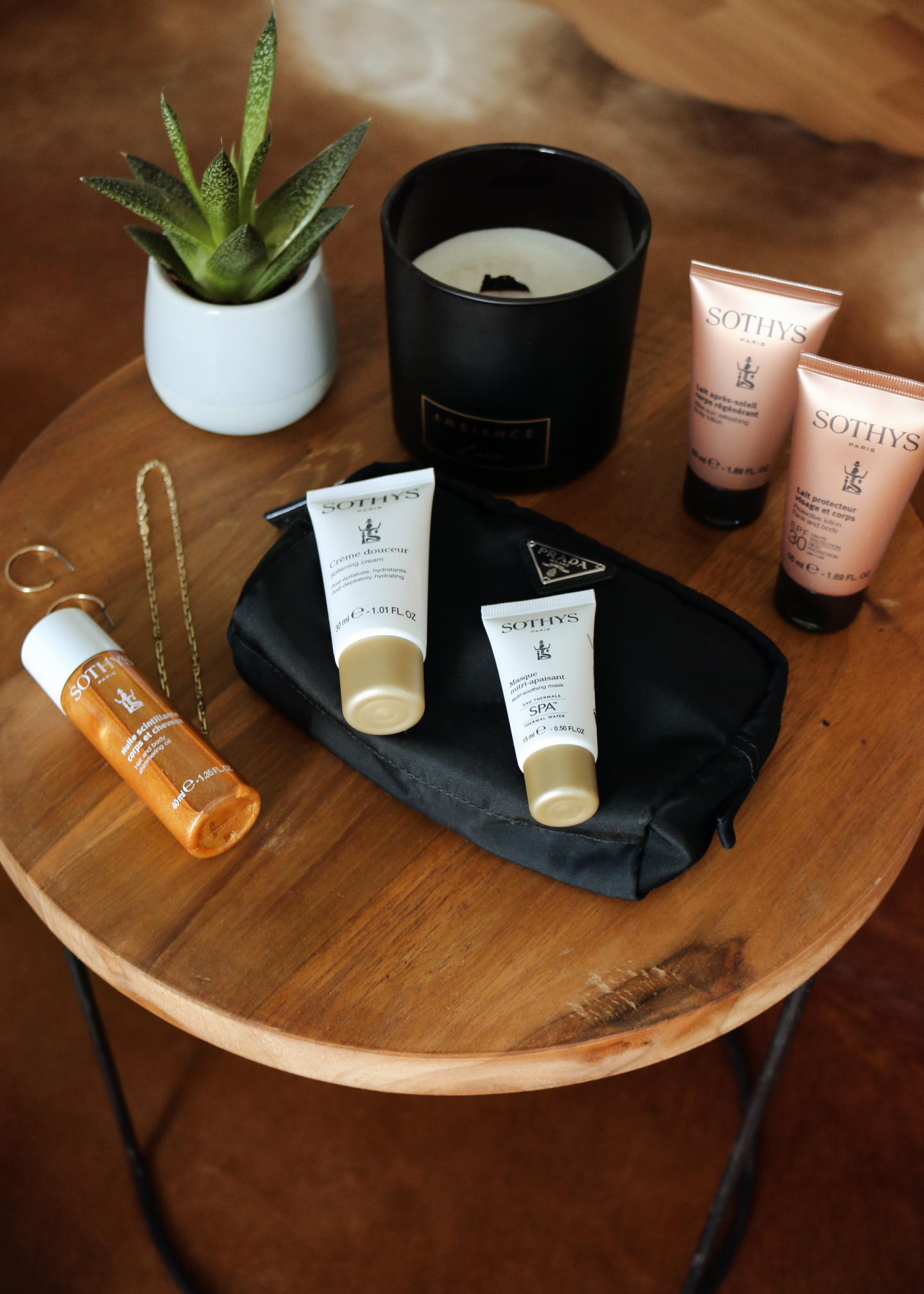 Especially the summer kit containing sun milk for face and body and the matching after-sun cream are an absolute must-have. I have to admit that I used to be very careless with sunscreen. I always think I will not get sunburned until it's too late. Following I have to apply unbelievable layers of after-sun cream to recover my skin. This year I will try to be more careful with sun protection. Therefore the Sothys summer-kit is the perfect match for me! The after-sun lotion with punarnava-extract is my favorite and definitely saves the day for sun-stressed skin. On very hot summer days it serves as a great refreshment if you store the product in your fridge.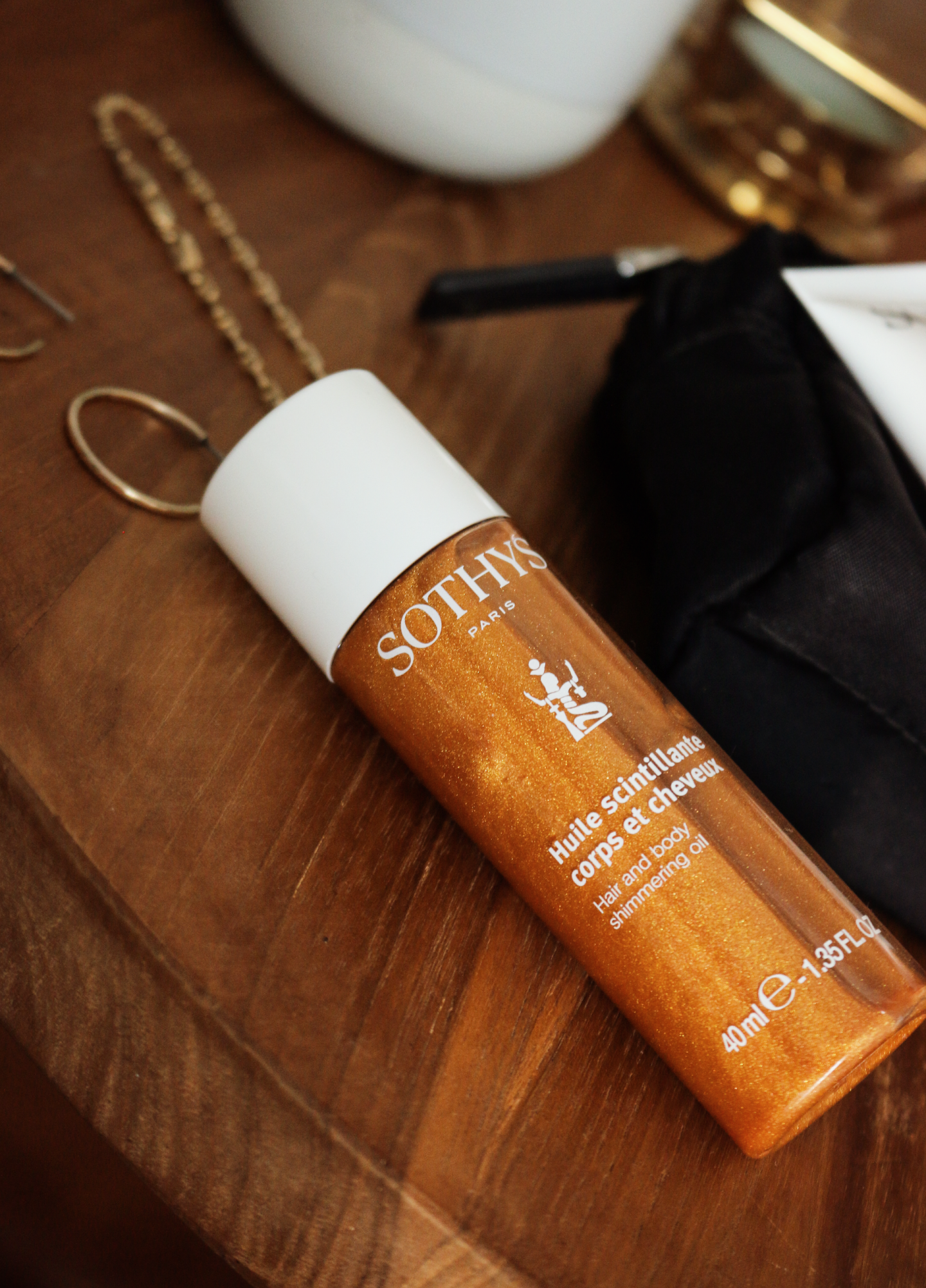 Werbung // In cooperation with Sothys
Another product that quickly became a must-have for me is the Sothys care oil. The oil is an allrounder you can use it for your hair and body giving you a stunning shimmer and perfect glow. The dry oil absorbs quickly into the skin which is an absolute must since nobody is a fan of sticky or oily skin. I love to use it on my legs. The shimmer has the perfect amount of glitter, it's neither too much nor too little, giving you those iconic Victoria Secret legs!