Transitioning season is always a challenge when it comes to fashion. The weather is constantly changing between late summer and fall. At the same time I still want to wear my summer wardrobe out while I also can't wait for fall fashion. So why not combining my summer wardrobe with fall pieces?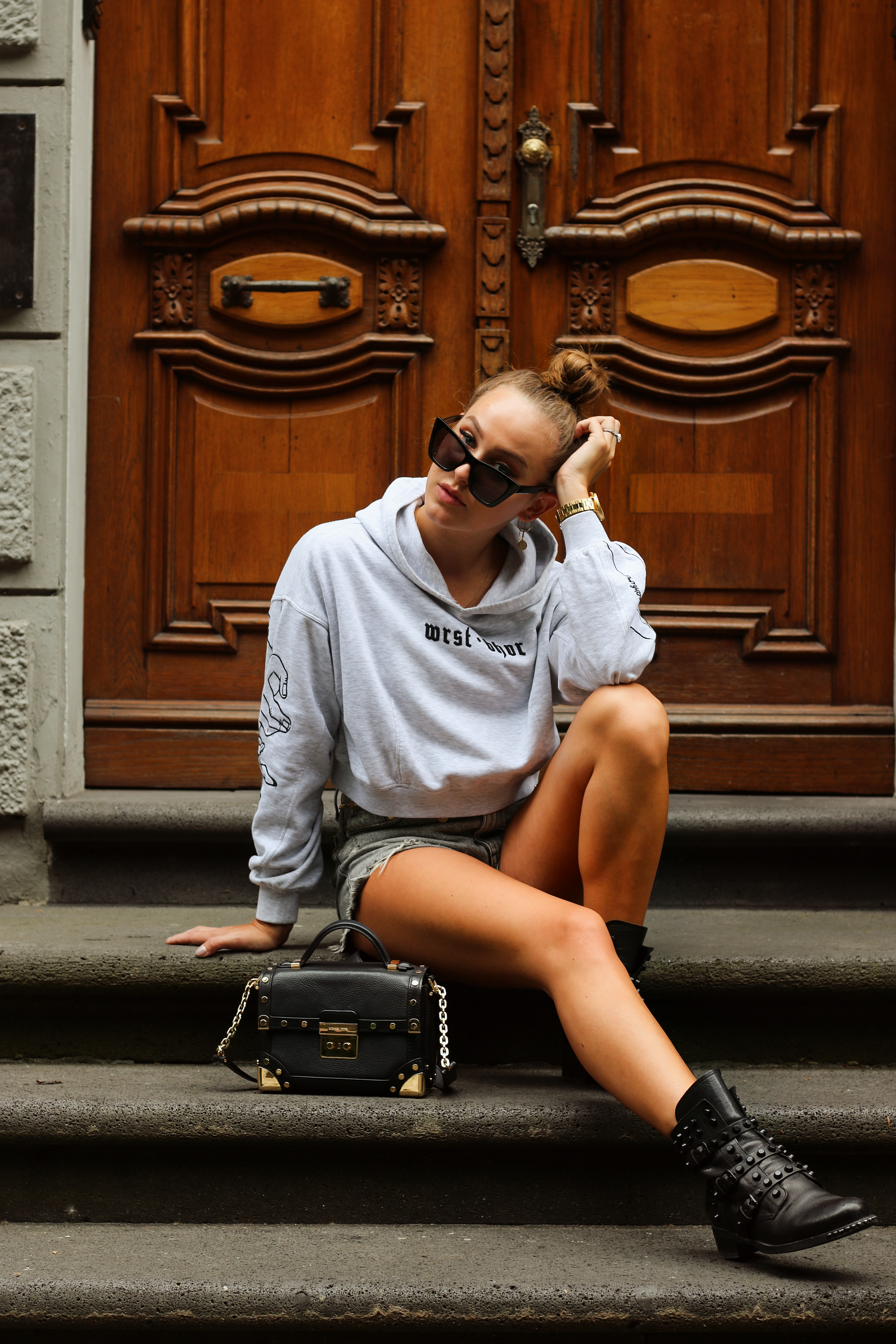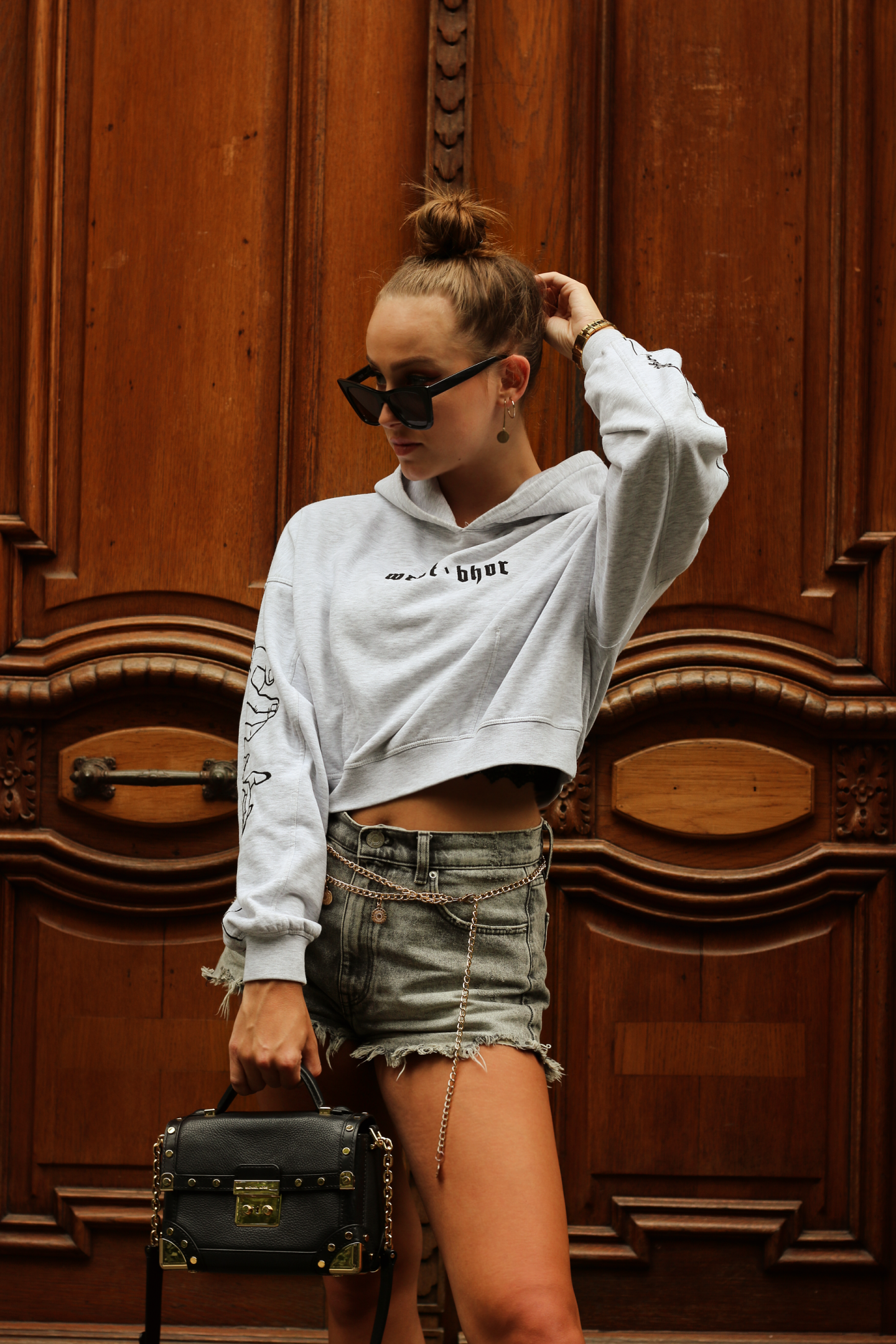 So the perfect compromise between summer and fall fashion and the changing weather conditions is a pair of shorts with a warm hoodie or sweater and some boots. For the first look I went with a simple grey pair of shorts I dressed up with a golden chain belt and my favorite golden purse. I finished of the look with a cropped sweater and a pair of huge sunnies.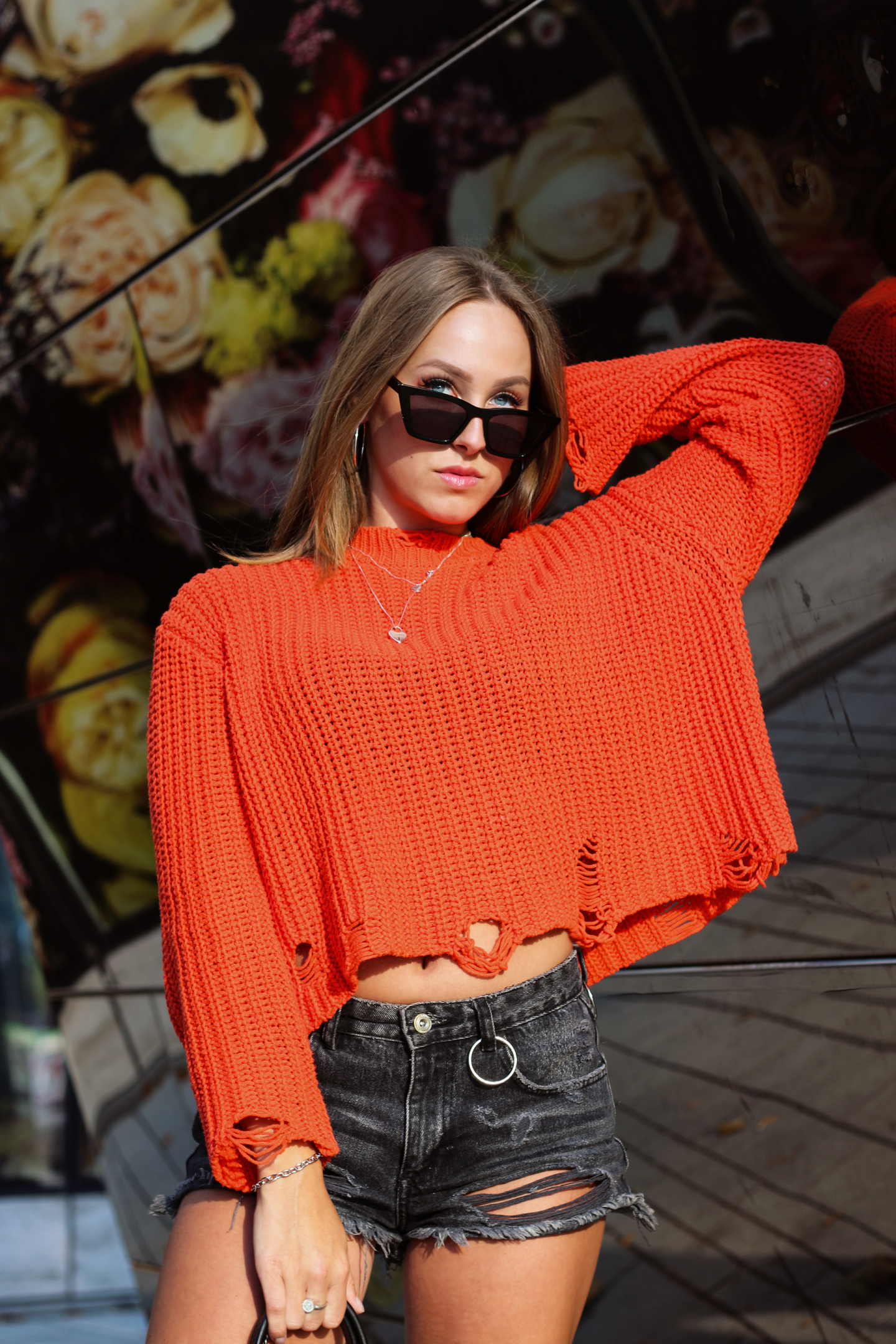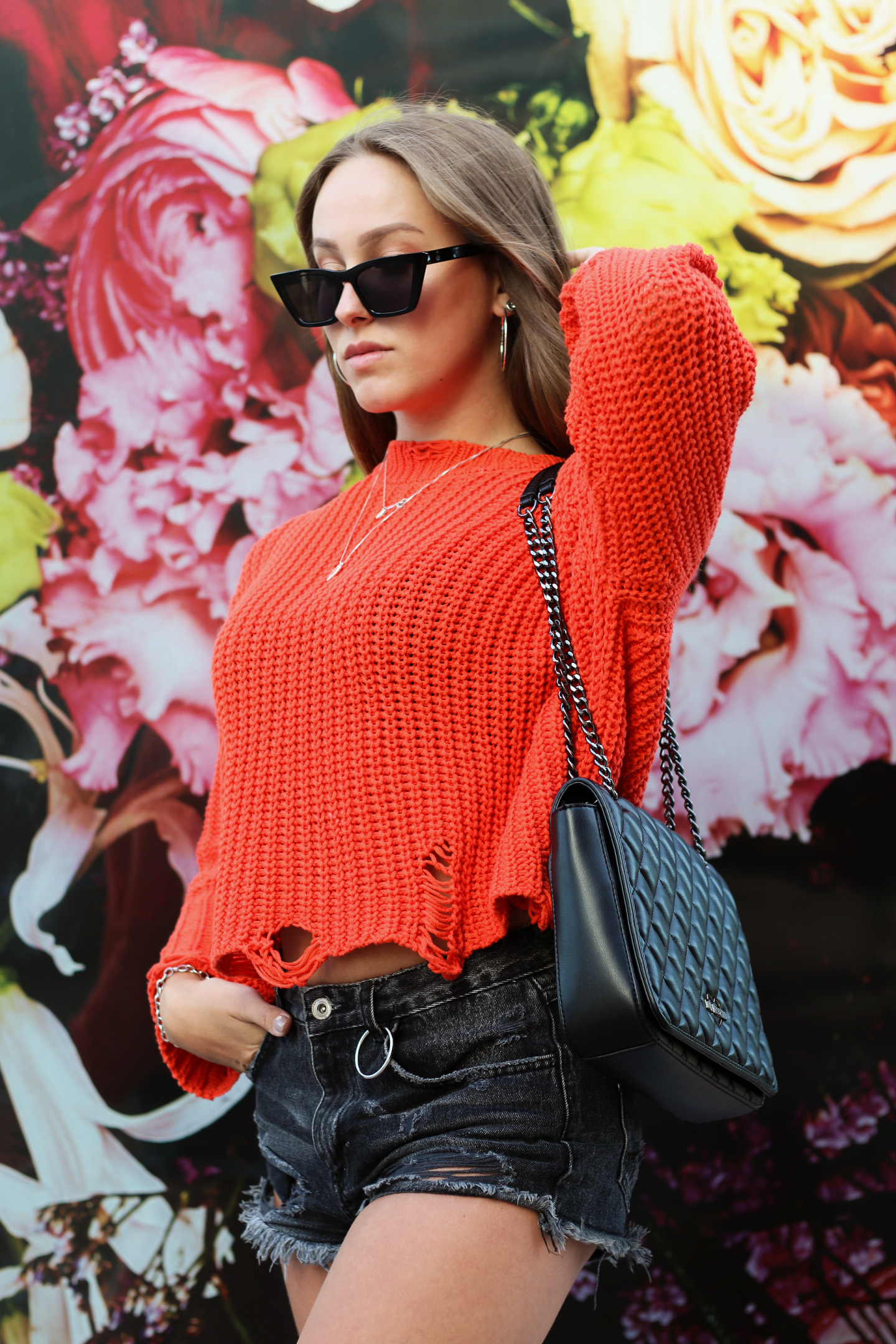 I used to be so obsessed with this cropped orange sweater. The destroyed detailing gives it such a cool and laid-back vibe. Nevertheless I recently found it on sale and can't help but be mad at myself that I paid the full price back then. Nevertheless its a great pop of color in my closet.