Winter weekends aren't the easiest to plan. You never know how the weather will turn out since its unpredictable around this time of the year, at least in Germany. That day rain was prognosticated for the entire midday. Nevertheless my friend Caro and I boldly got dressed up to spend a typical girl's day together. So we went out to shoot our outfits and to have lunch afterwards. Surprisingly we still had quite some luck with the weather.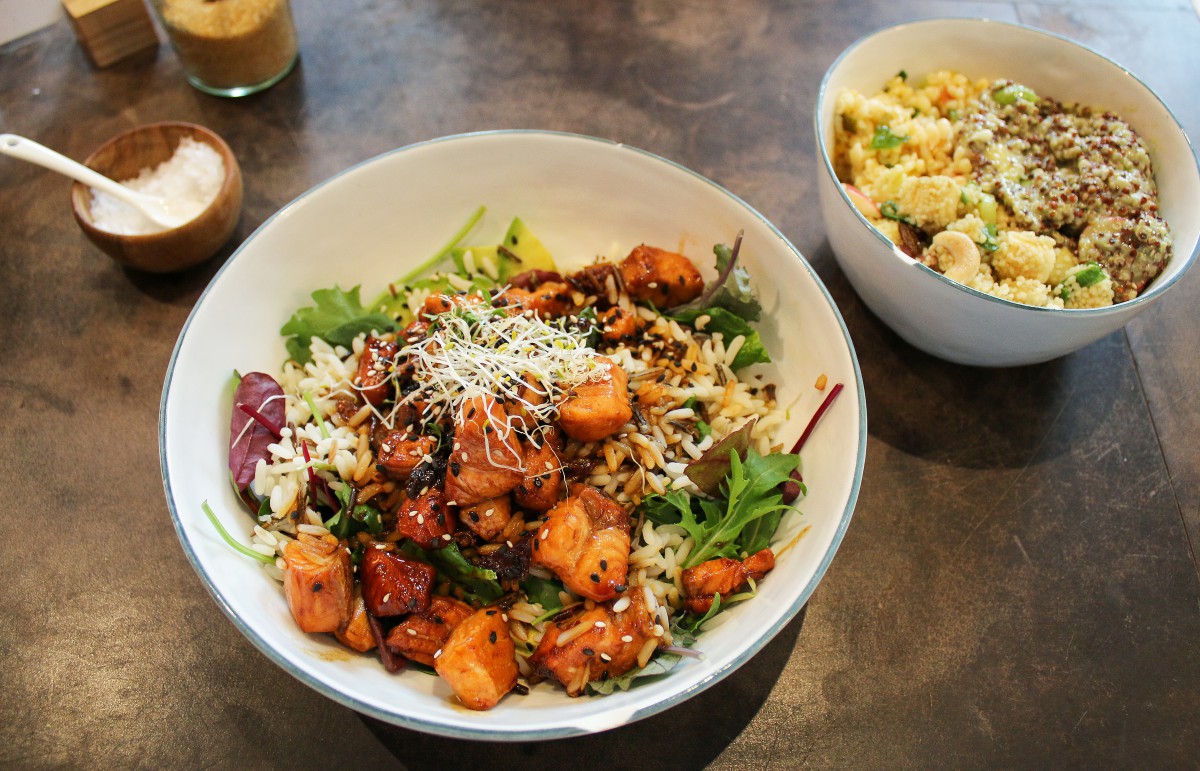 As I feared the weather wasn't playing fair! When we found a fitting location and I packed out my camera the first water drops started to fall down on us. But luckily it stopped to rain after a few wet seconds and just began again as Caro and I were nearly done with the necessary shots of our looks. Caro was wearing a beautiful leather vest, we discovered together as we visited the Stijl design market last year. If you haven't read this article yet you can catch up here. I kept it comfortable by throwing over a casual flannel to keep myself warm and to spread some lumberjack vibes. To balance out the pattern of the flannel I simply styled it with my favorite leather jacket, which completes an usual everyday outfit for my claims.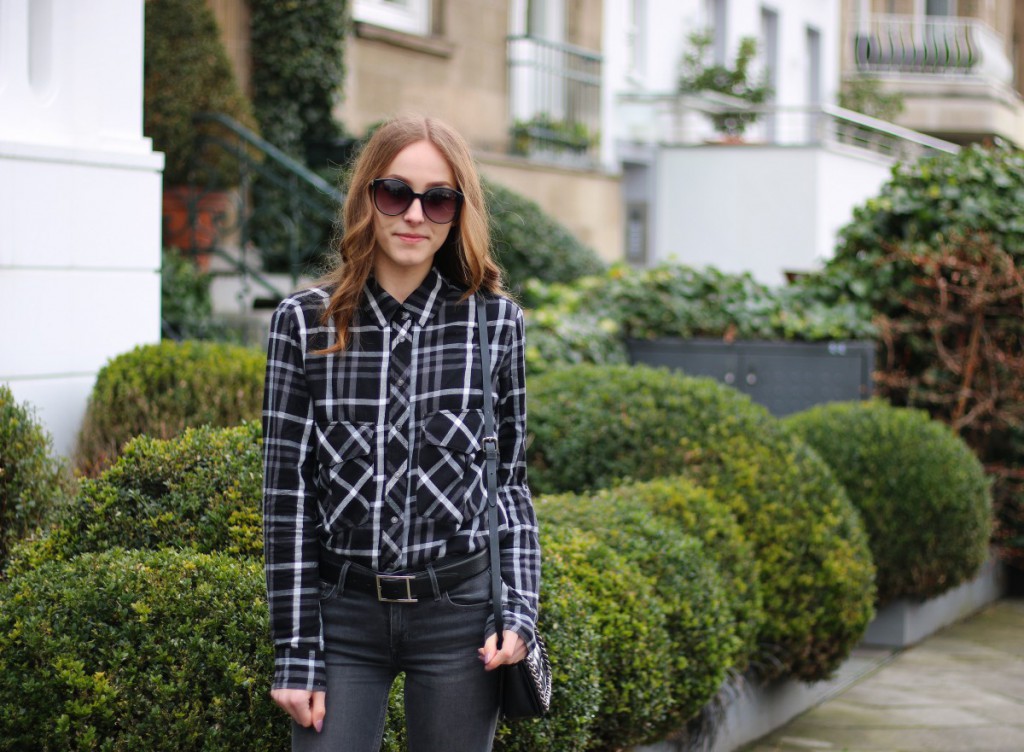 Faux leather jacket and flannel – Zara, jeans – Levi's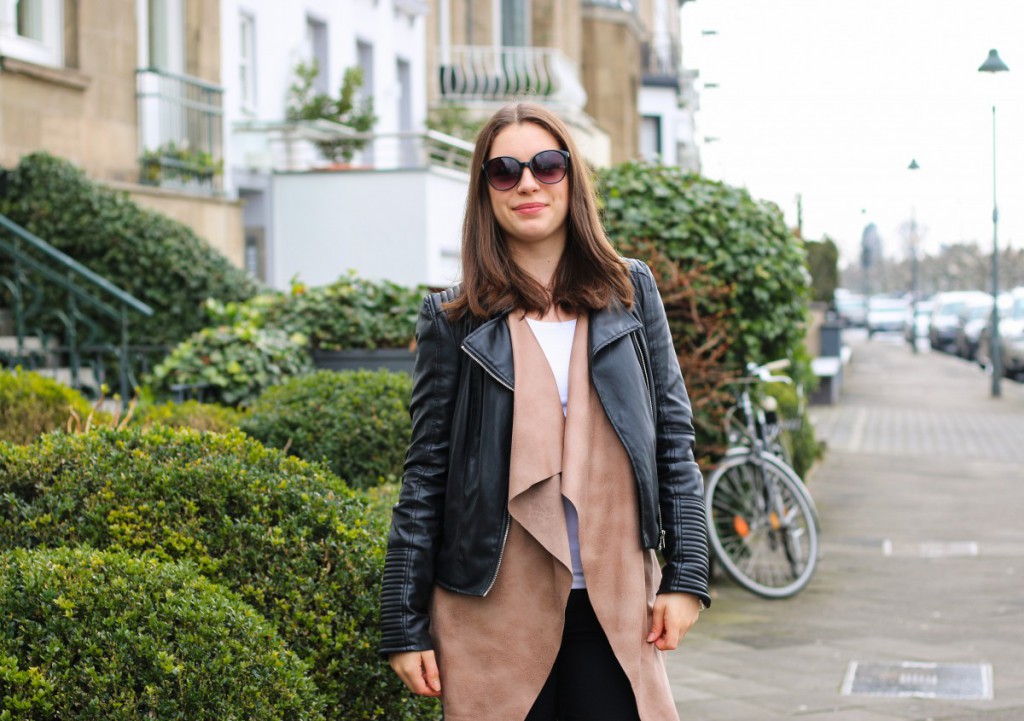 Faux leather jacket – Zara , leather vest – Romina Rossi, shirt – H&M 
Wet and cold we eventually made it to lunch at Lauras Deli and after a while of waiting we also got to our table. Caro ordered a small mixed salad and we both agree that Lauras Deli's couscous and bulgur salads are the best ones, so we recommend to give those a try! I orderd the salmon bowl. Smoked salmon fillet on avocado, wild herbs salad and wild rice with teriyaki sauce, not enough avocado for an addict like me but apart from this ridiculous note the perfect warm up and boosting! A dream come true for every lover of teriyaki sauce.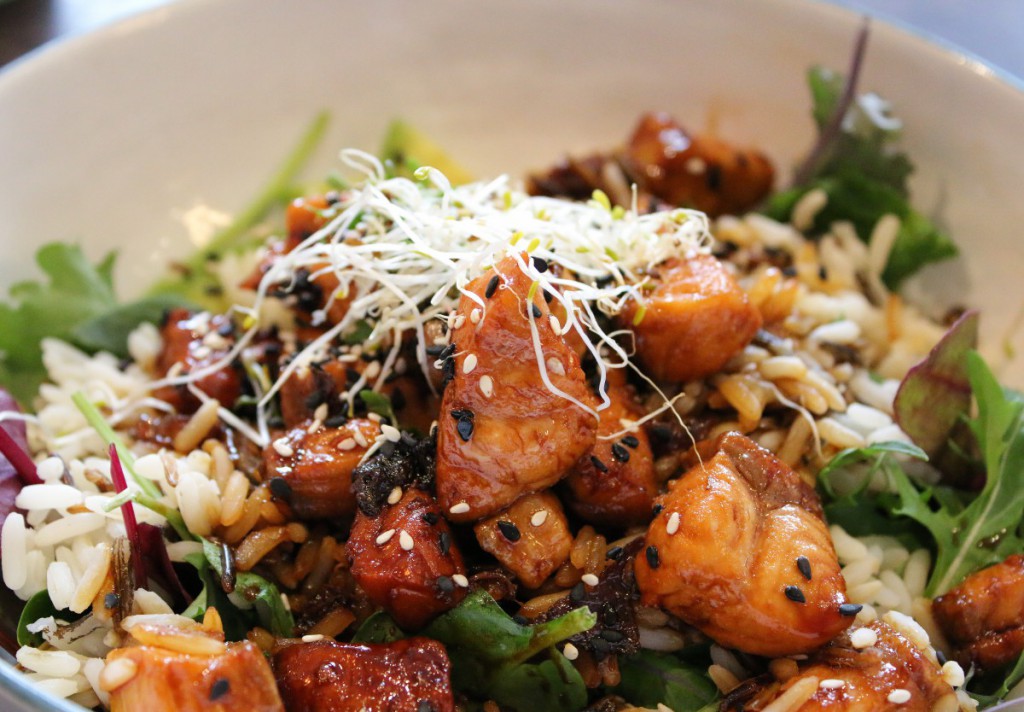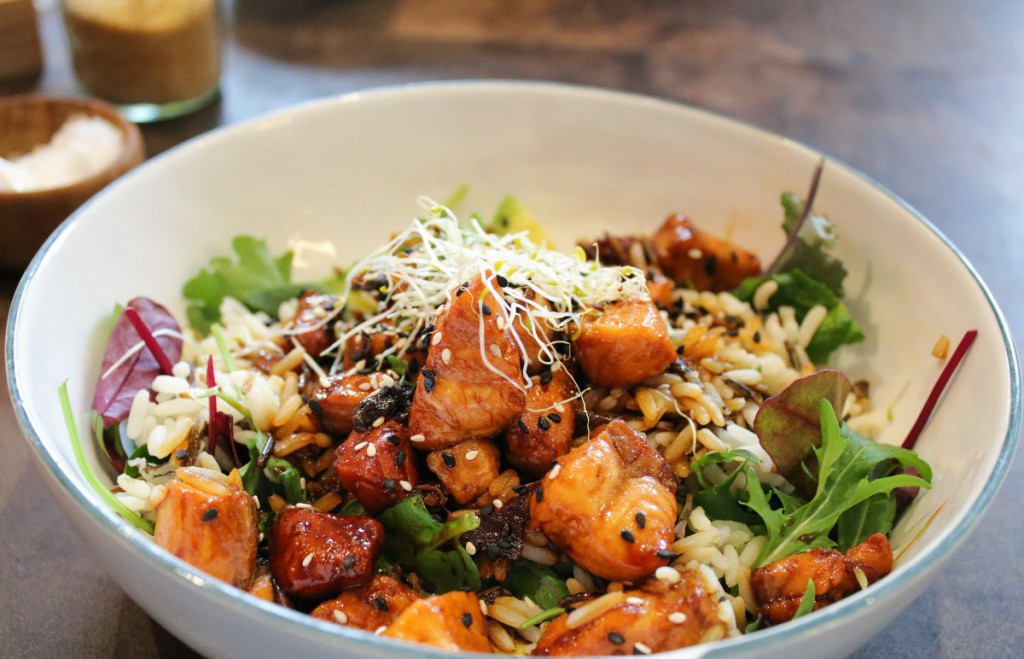 Lauras Deli in Düsseldorf, Carlsplatz 1