Backpacks are probably the most practical invention after the umbrella that folds into a handbag when it is not raining. They can be super convenient and will make trips to the next manicure salon or the nearest waffle house somehow feel more athletic. Still I was an idiot in high school and felt the need to swap mine for various way to tiny purses. The target was to look more grown up when in reality I was permanently dropping and losing stuff, which was to big to fit into my purse, just because I didn't appreciated my backpack's worth long enough.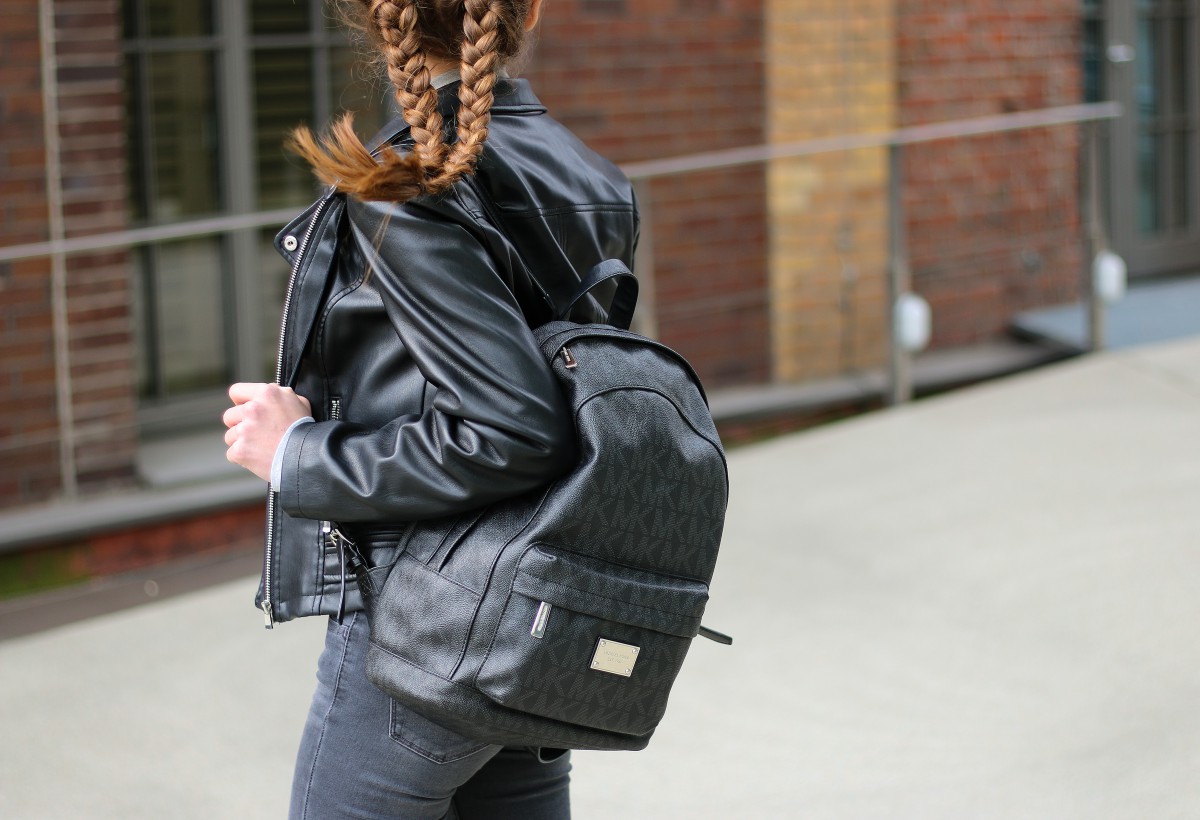 But since school obviously means books, notebooks and more books it was time to return to the backpack again. Today I definitely believe that besides offering a hands-free option and better weight distribution on the shoulders backpacks can look just as chic as alternate designer handbag. So there's certainly no reason to settle for a plain and graceless one when there are options which are visually attractive and also spacious enough for all your needs. There are endless different kinds of backpacks out there ranging from pink teddy bear shaped ones to other plainer and sleek options for the work life and every minimalist.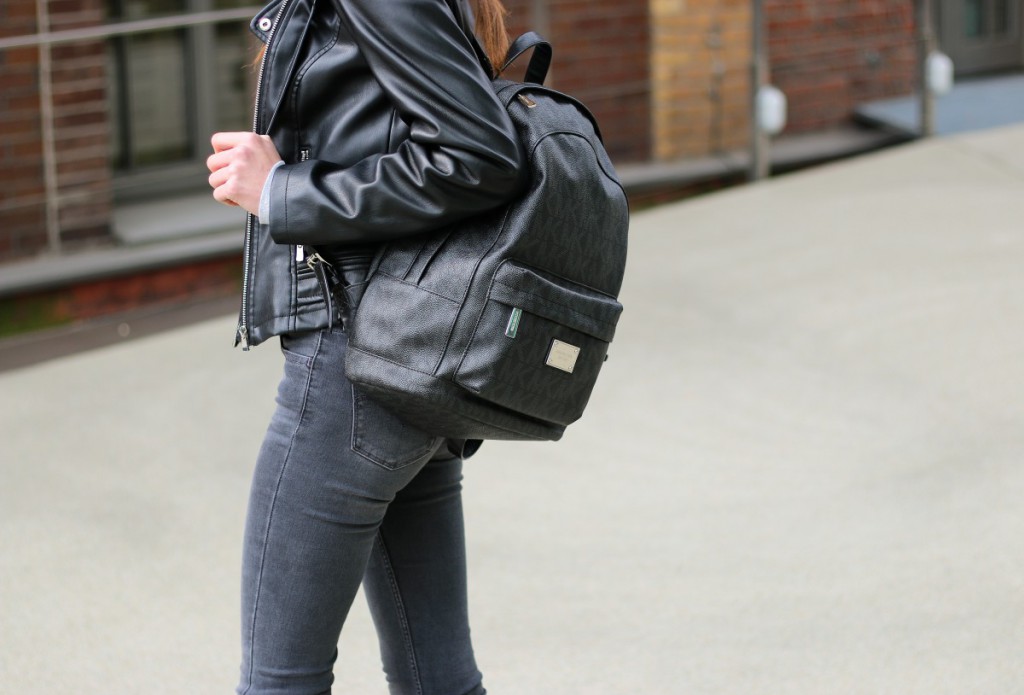 I've learned my lesson and said goodbye to all my small purses. As improvement I got my hands on this black Michael Kors  backpack, fitted with a top handle as well as the conventional shoulder straps, to settle the backpack again in my closet. Due to its minimalistic and monochrom touch this backpack is elegant enough to easily transition from high school to university or to serve as the perfect companionship for leisure. Sleek, polished and suitable for diverse occasion this is the bag you'll want to have with you at all times. Well, in the end your backpack should just be able to keep up with the claims of the day while still scoring high on the fashionable scale! Because nothing beats a sophisticated backpack that can hold whatever you might need for the day!
Michael Kors backpack (similar one here)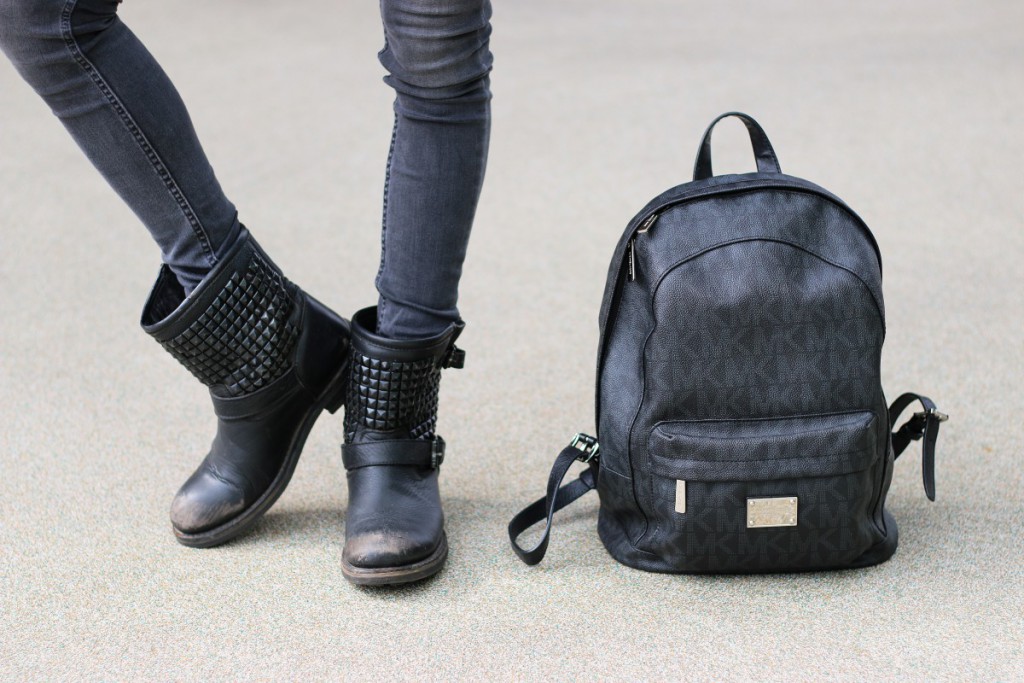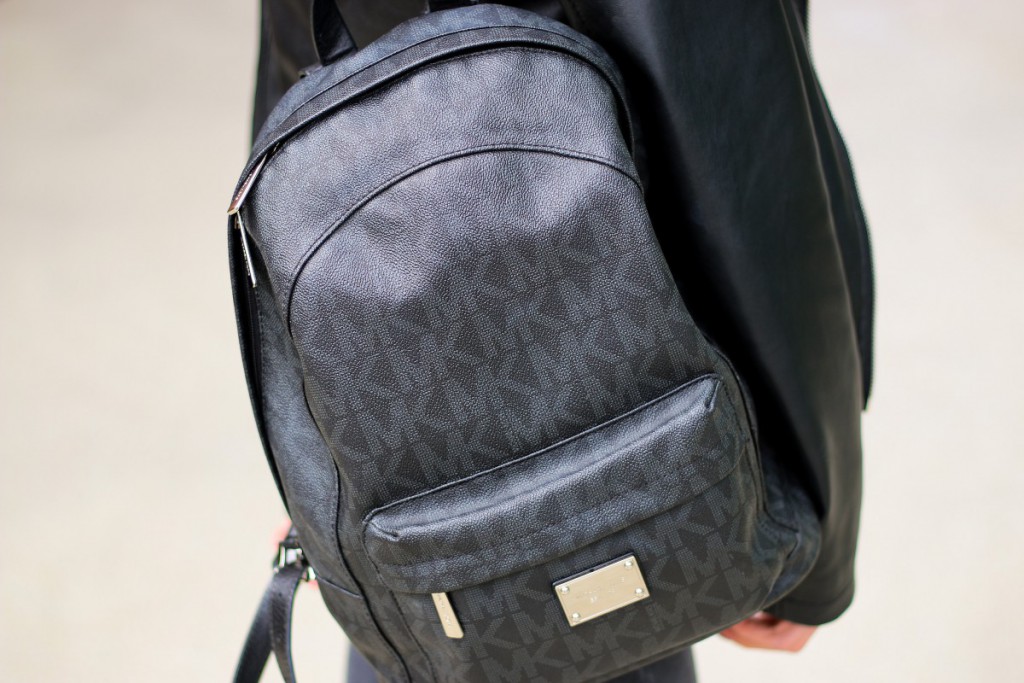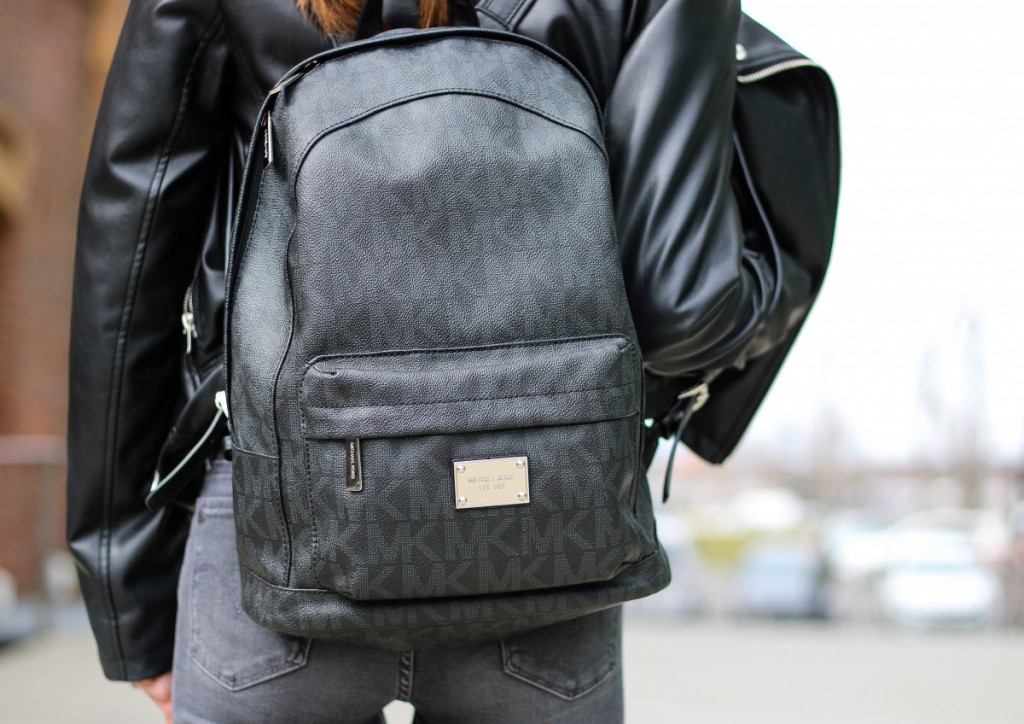 Still a backpack can be just as stylish as its accessories, right? I personally love to add some fluffy buddies on mine and coordinate them with the color of my outfit or current mood. Whether it's hung on keys or stylishly placed on a purse the fur pom-poms add so much more character. I already told you about my obsession for the black one in a previous blogpost (catch up here) and in the meantime it took overhand and I felt the desperate need to add a light colored one to my small collection for more variety! Also its really calming to touch these little guys in strained situations, such as waiting lines in front of designer outlets or dealing with online shops who all the sudden don't transfer back your money for returns but rather try to satisfy you with ridiculous gift cards. Howsoever I still doesn't trust myself on this fluffy matter since all good things come in threes and a little pop of color would perfectly complete my collection. And since they come in a variety of colors and sizes, you will surely find the one that suits your style and personality best.