Jackets are by far my favorite category of clothing. I feel like they have all the fun and options for variation. I really don't like it when it's too hot outside for a jacket. To me that's kind of the outfit equivalent of frozen yogurt without toppings or cookies without milk! You get the point.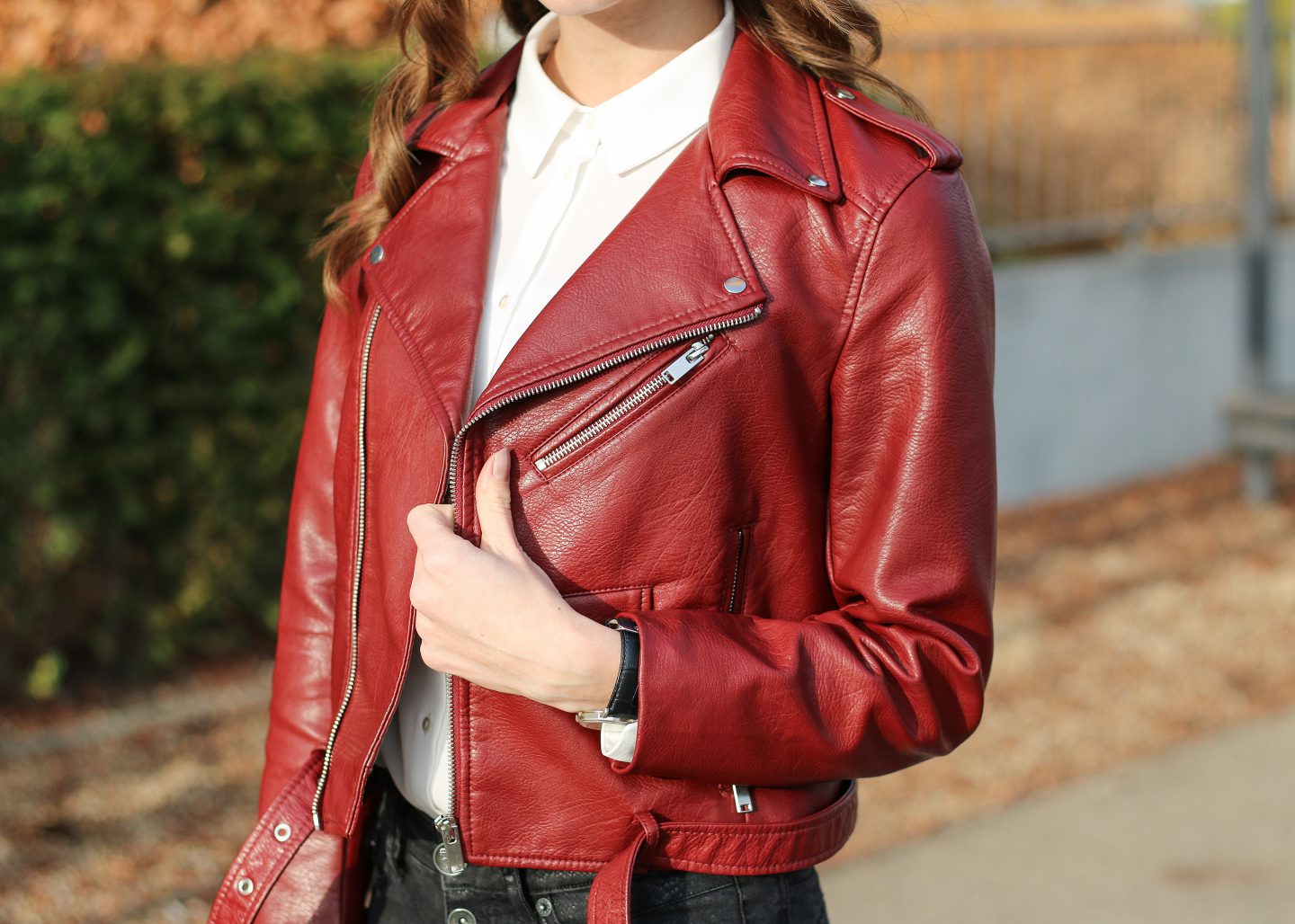 Red leather jacket – Zara (similar one here or here)
Since I bought my first leather jacket about six years ago I'm basically hooked on them! They belong, in spirit and reality to those cool kids from Highschool who sit in the back of classrooms, wearing oversized bomber jackets while snapping bubble gum. They have such an attitude of cool. Yet these days, it seems like almost every single person has one, including me and I bet you too! So I thought it was time for a little twist and I got my hands on a red colored one from Zara! You probably realized that a few red pieces have stocked up in my wardrobe lately and my obsession for this color palette is still growing. I tried to maintain the edgy vibes of the faux leather jacket by combining it with my snake printed jeans from ATT-Jeans. Since I got these pair of jeans at the ATT-Jeans online shop release event (catch up here) I already received so many compliments on them! An obvious broad hit to wear them even more often! What do you think about this look?