Let us all take a deep thankful breath, because the times where we had to sweat under hundred layers of cloth or as we desperately tried to plug our way to long blouses into tight pants are over! Thanks to the mock shirt, or also known as every women's lifesaver! Or should I say the easiest way to enrich your wardrobe with hundreds of new combinations?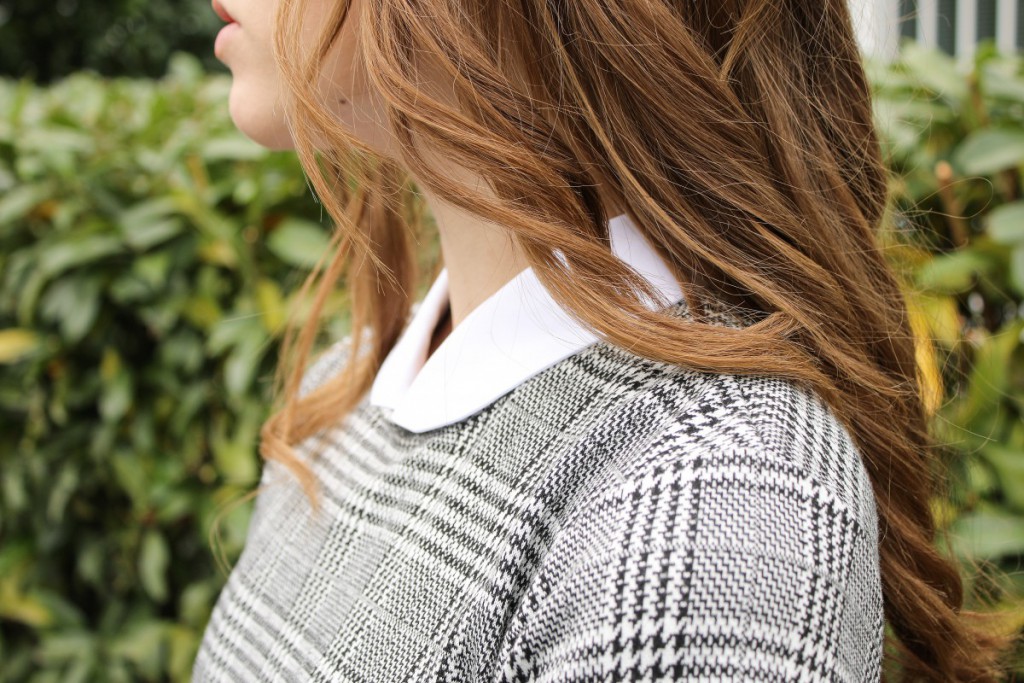 Layered under tops the shirt collar can give every outfit a classic touch or spices up a plane pullover with some outstanding fake-leather flower details. The mock shirt truly opens thousand of new outfit possibilities and can be layered under jumpers, tops or every other shirt have in your closet! I found out about the beautiful mock shirts from Seulement en Detail as I visited the Premium fair during MBFW Berlin (read more about it here) and I just could't pass them without taking a closer look.
Shirt Collar – Denim (here) / Round Collar – White (here), Flower Collar – Black (here)
The lovely Rita from Seulement en Detail , was so sweet to level up my closet with some beautiful mock shirts of their collection and trust me the options to style an outfit around them are endless and most importantly regardless of the season! In winter you can wear Seulement en Detail's mock shirts under your favorite comfy pullover and in summer the collars can give your new summer dress the last perfect touch!
Which collar is your favorite?