I wasn't able to do a lot of sightseeing during my trip to Berlin for MBFW. Because of my tight schedule it was basically impossible to squeeze excursions to any of Berlin's attractions between the various events I wanted to attend. Still I managed to do at least one thing from my Berlin to-do list: Visiting the Magnum Pleasure Store Berlin!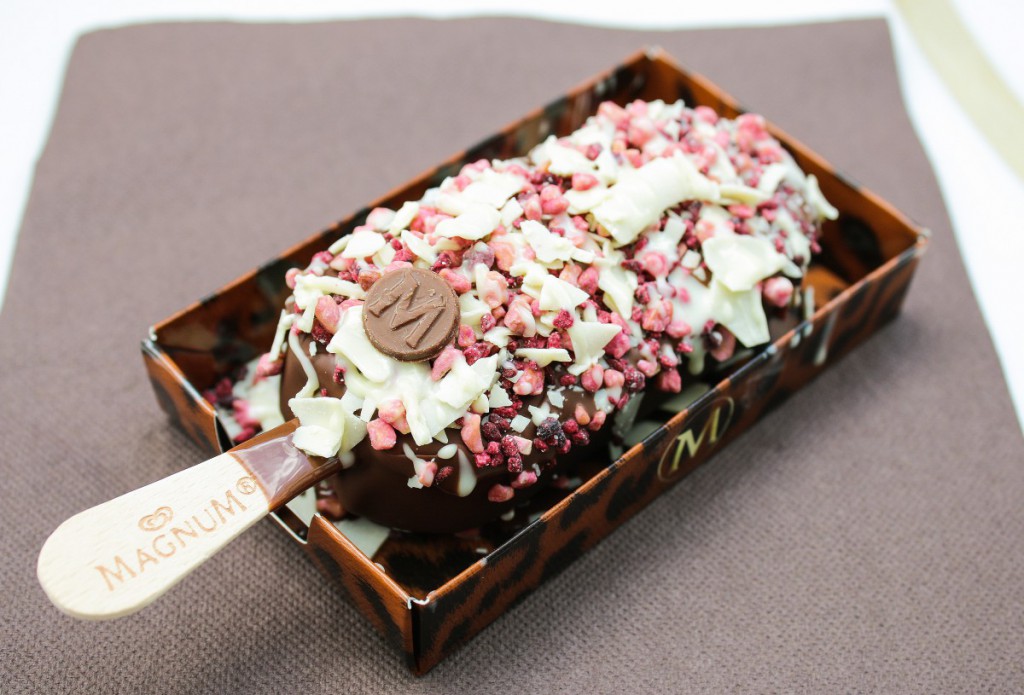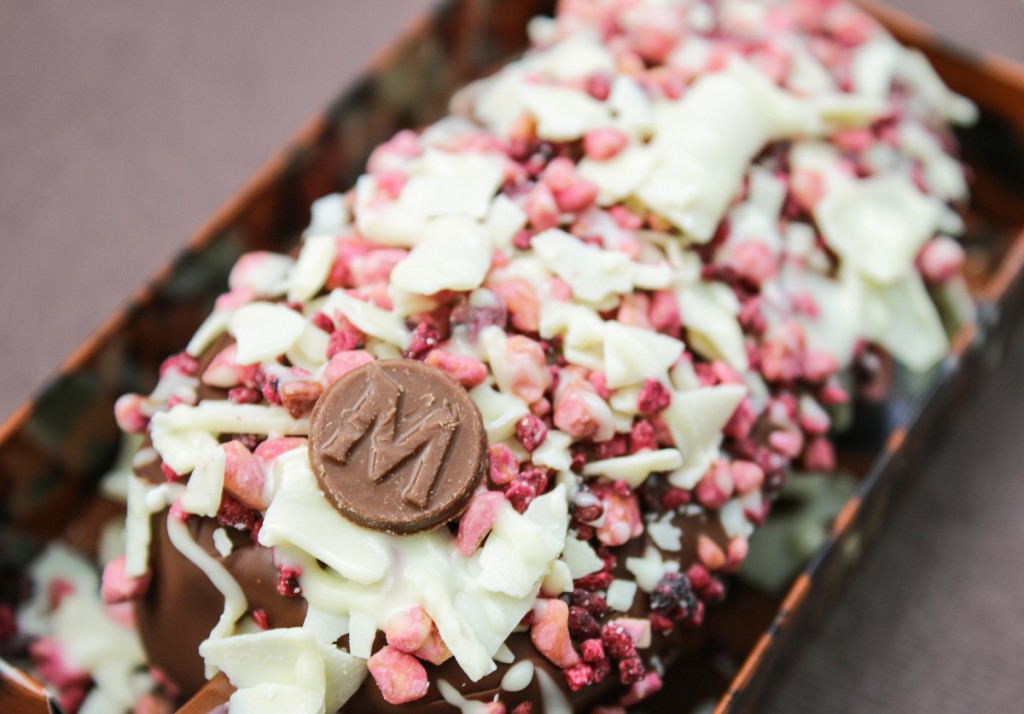 Magnum Pleasure Store Berlin, Kurfürstendamm 21-24
I've already been to the Magnum Pleasure Store in Amsterdam (read  more about it here) and since than I dreamed of designing another delicious Magnum ice cream. The heart of the fancy store is the Magnum Dipping Station, where every ice cream lover can put together their very own ice cream creation by choosing from various ingredients. Basis is Magnum's classic vanilla ice cream, which then gets immersed in liquid dark, white or milk chocolate. With the individual choice of toppings everyone can finally customize their design according to ones taste. A fun experience I can definitely recommend to try out during the hot summer days in Berlin!
What you can't see in the pictures is how fast I had to eat this ice cream while I was running to the next bus station to get to another event, the Hashmag blogger lounge about which you can read about here! Thanks god I didn't spilled any chocolate on my dress!