Let's be honest: March just sucked, at least in my case. Somehow nothing worked out the way I wanted it to. But that's just life ,I guess. Life is like a roller coaster. Sometimes you are all the way up and suddenly you are on the ground again. Nevertheless I truly believe it will always go uphill again. Well, that was deep enough for now, because I still tried to enjoy this month and besides my personal ups and downs March was still full of highlights.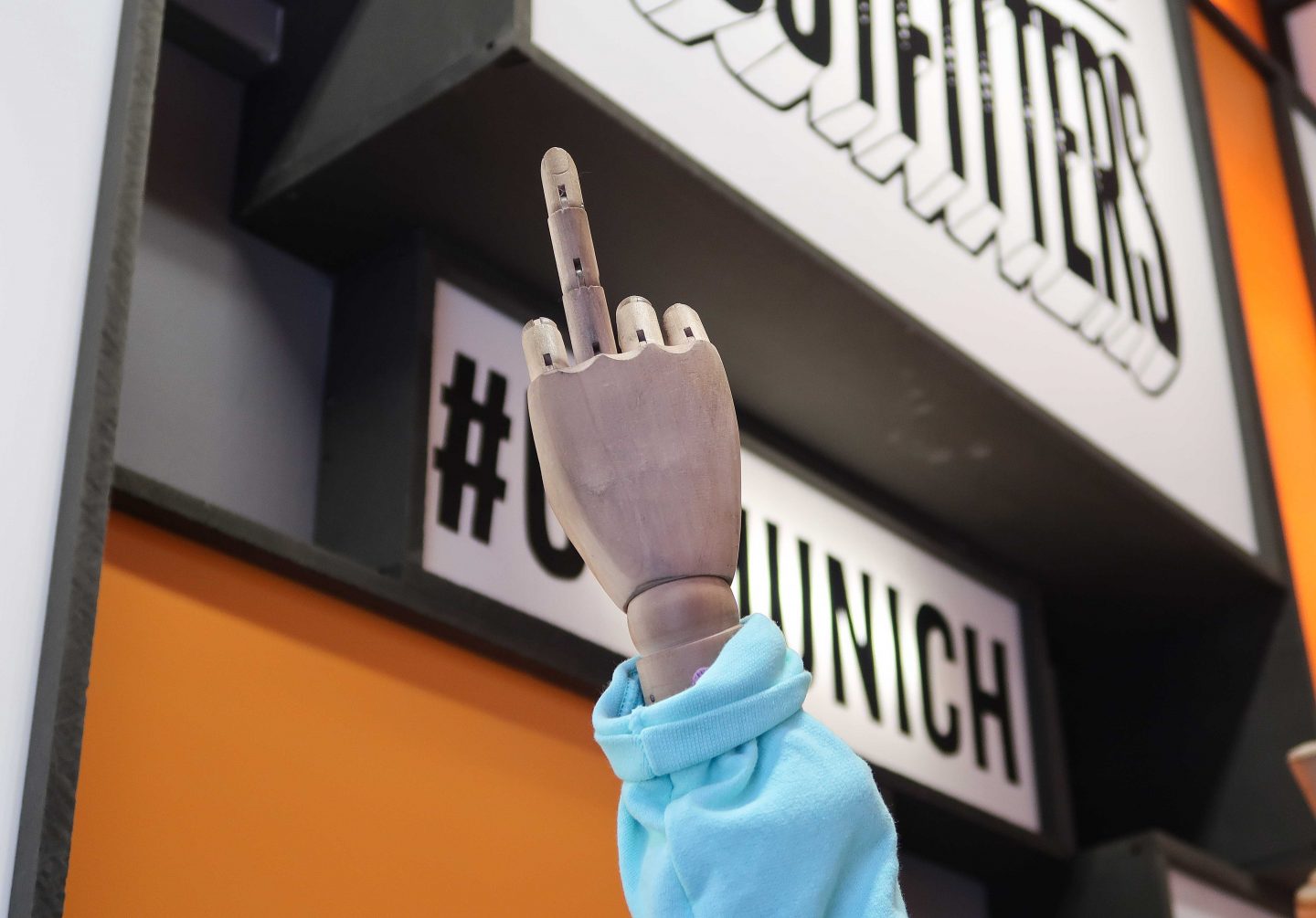 Beauty: In terms of beauty I especially took care of my hair this month using the conditioning treatment from ogx. The shampoo and conditioner I got contain argan oil from Morocco, which will make your hair super soft, divine shiny and healthy. Furthermore this line helps your hair to renew itself, but ogx offers conditioners and shampoos specialized on other means as well, like thickness and fullness, hydration or anti-breakage. 
Also my nails got a new shine in March! At the beginning of the month I received a package with three Alessandro striplacs in beautiful pink shades, perfect for spring! In addition to the nail polishes there were three super cute hand creams in the package  as well, shaped like a macaron. I also thought about preparing a blogpost dedicated to my nails and nail polishes I use.
"Would you be interested in knowing more about my nail care routine?"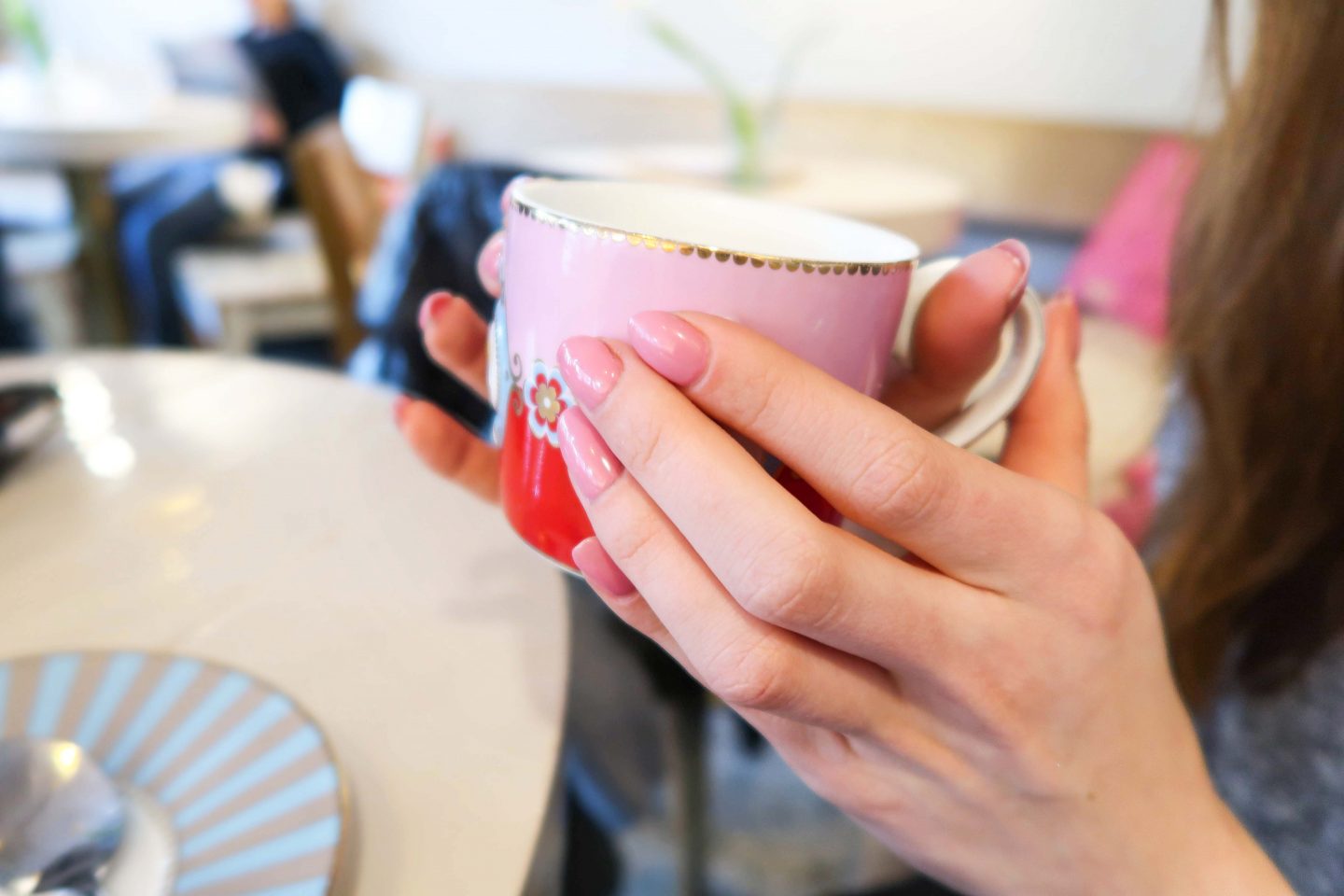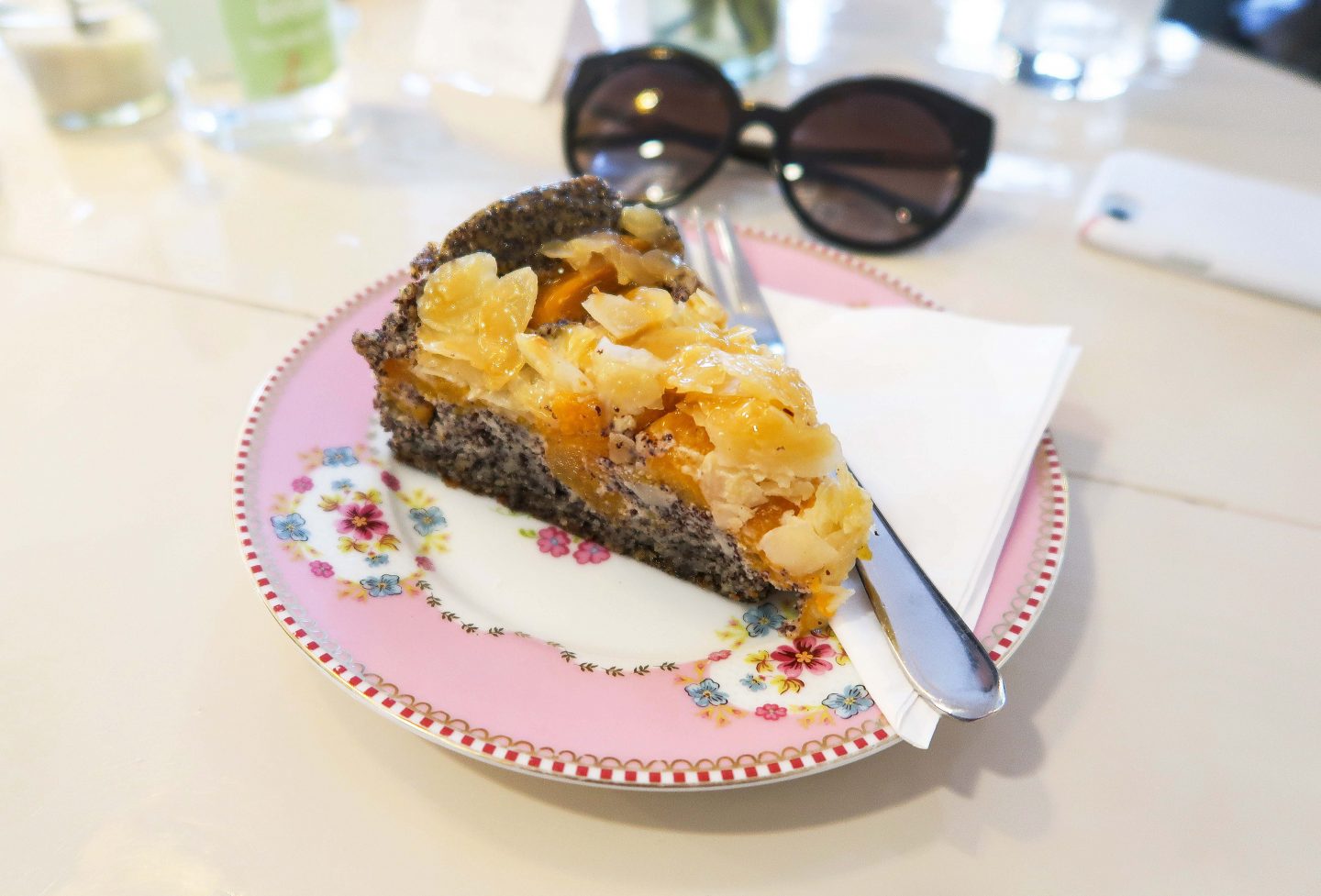 Shopping: This month I finally went shopping again, at the Hema flagship store in Cologne! Since Easter is right around the corner I definitely had to get my hands on some Easter decorations! Next to tons of chocolate and candles, shaped like bunnies, I also got a few school supplies, beauty products and three banana bread baking mixes.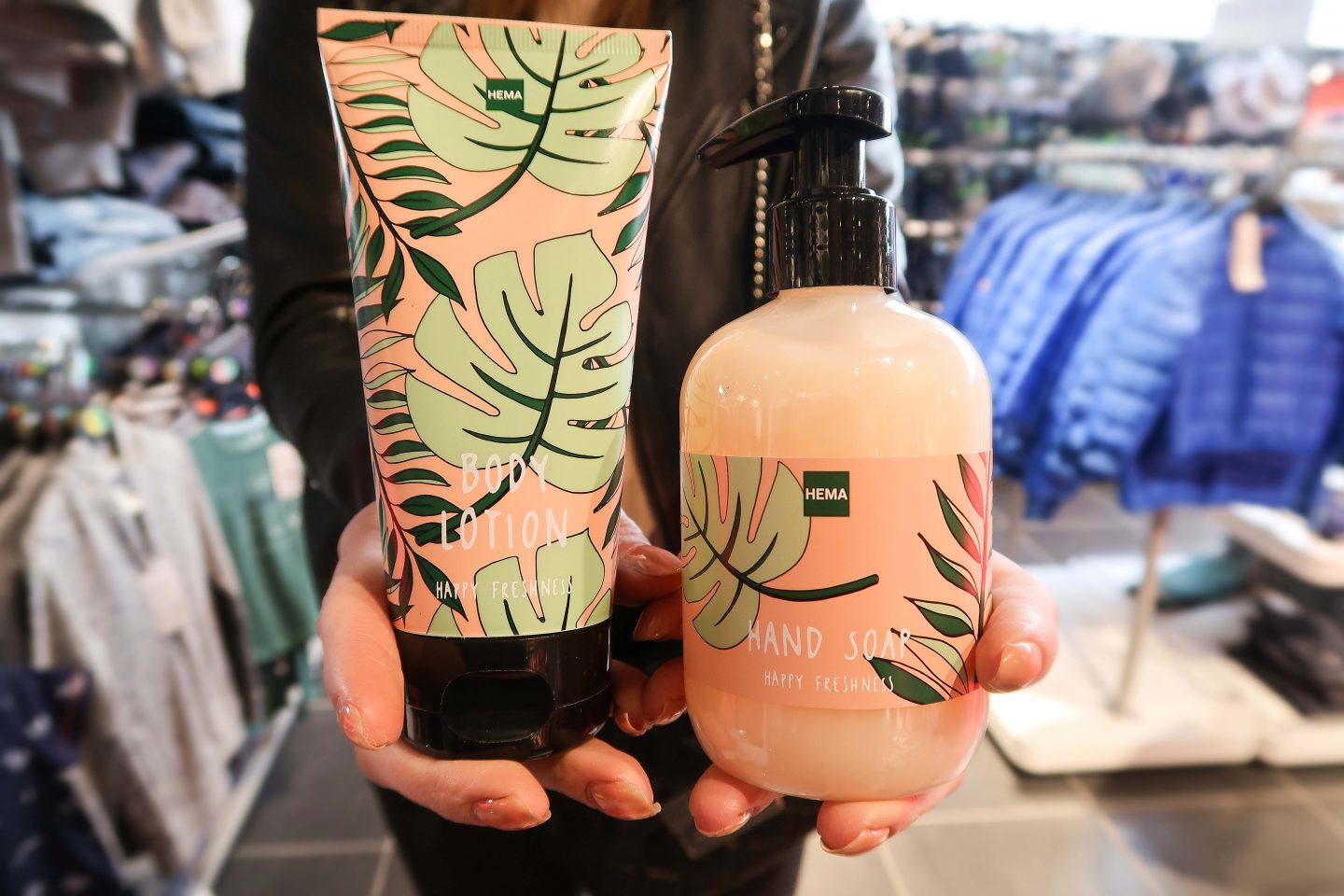 Fashion: When it comes to fashion I just couldn't stop wearing my new brown leather boots from Sebago (see more of the boots here). I love to finally set some colorful highlights to my usual all black outfits. Summer is coming and my mood gets better and better so I like to dress more colorful, just like all the flowers that start blooming around me. And the answer is yes, brown shoes are already a huge pop of color for me!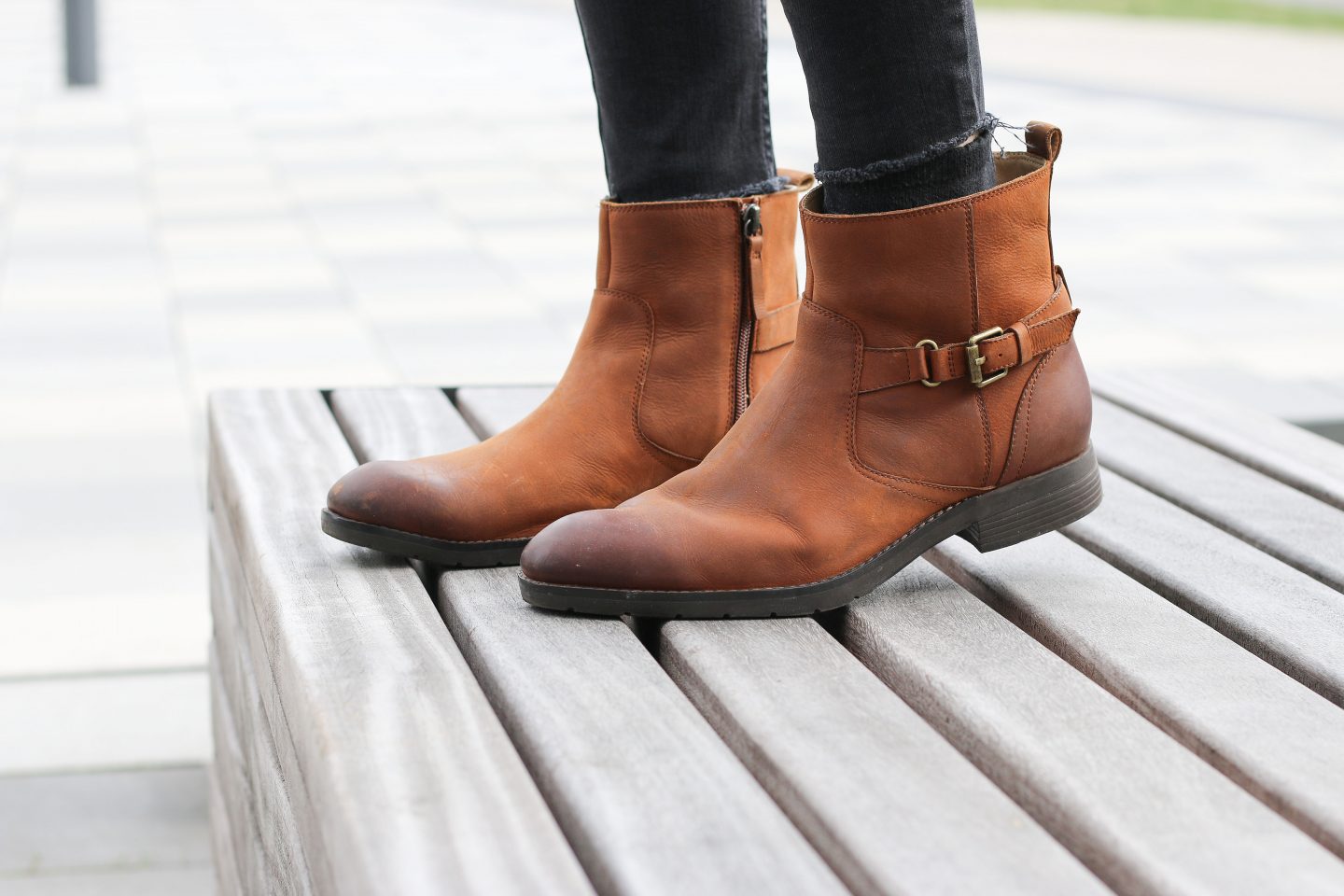 Events: This month many exciting events took place, but sadly I wasn't able to join all of them. Nevertheless I made it to the dyson #nocookies bloggerevent, which took place in a luxurious suite in the InterContinental Düsseldorf. All of us were allowed to mess up the whole place with confetti and afterwards we smoothly vacuumed it all away with the new dyson V8!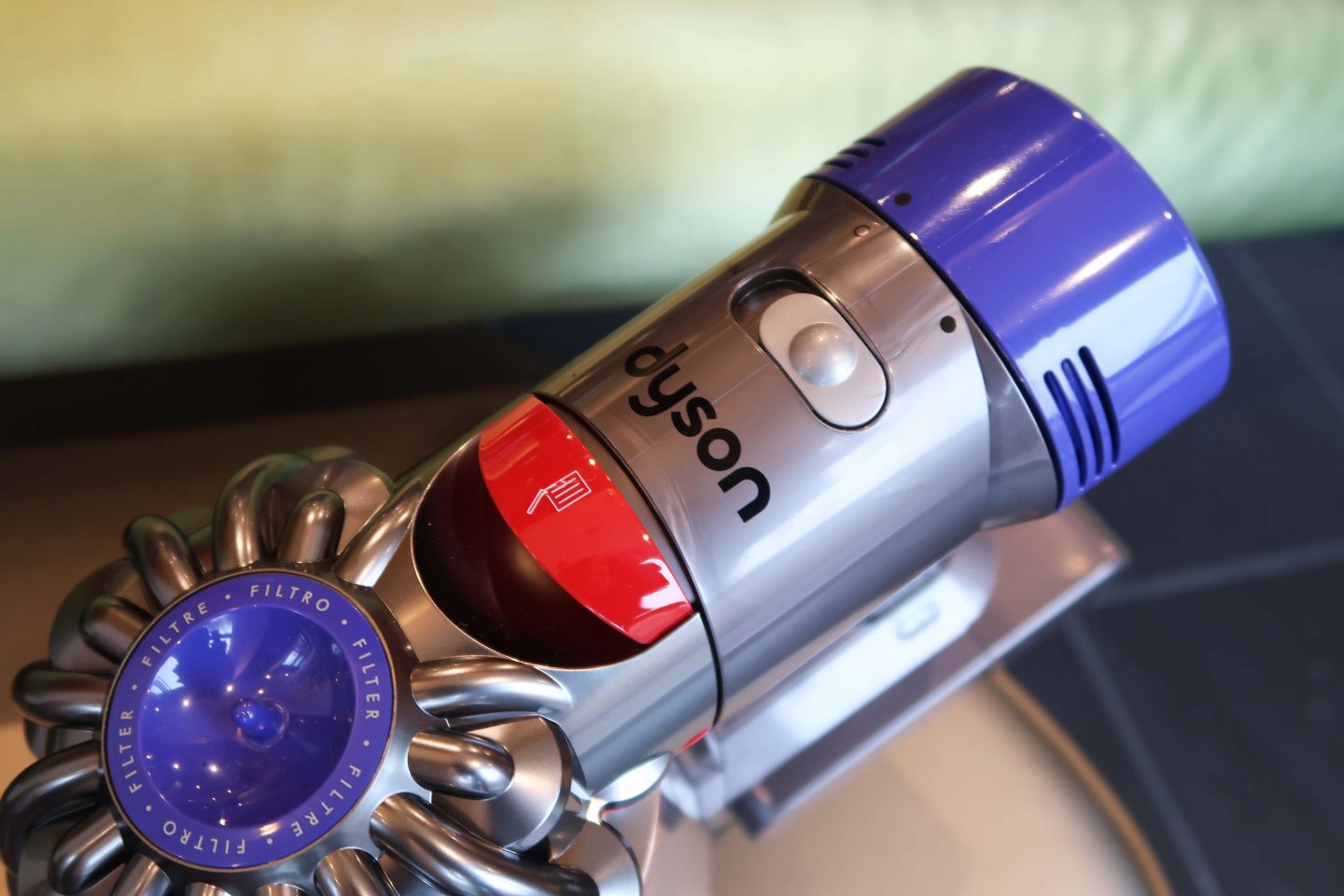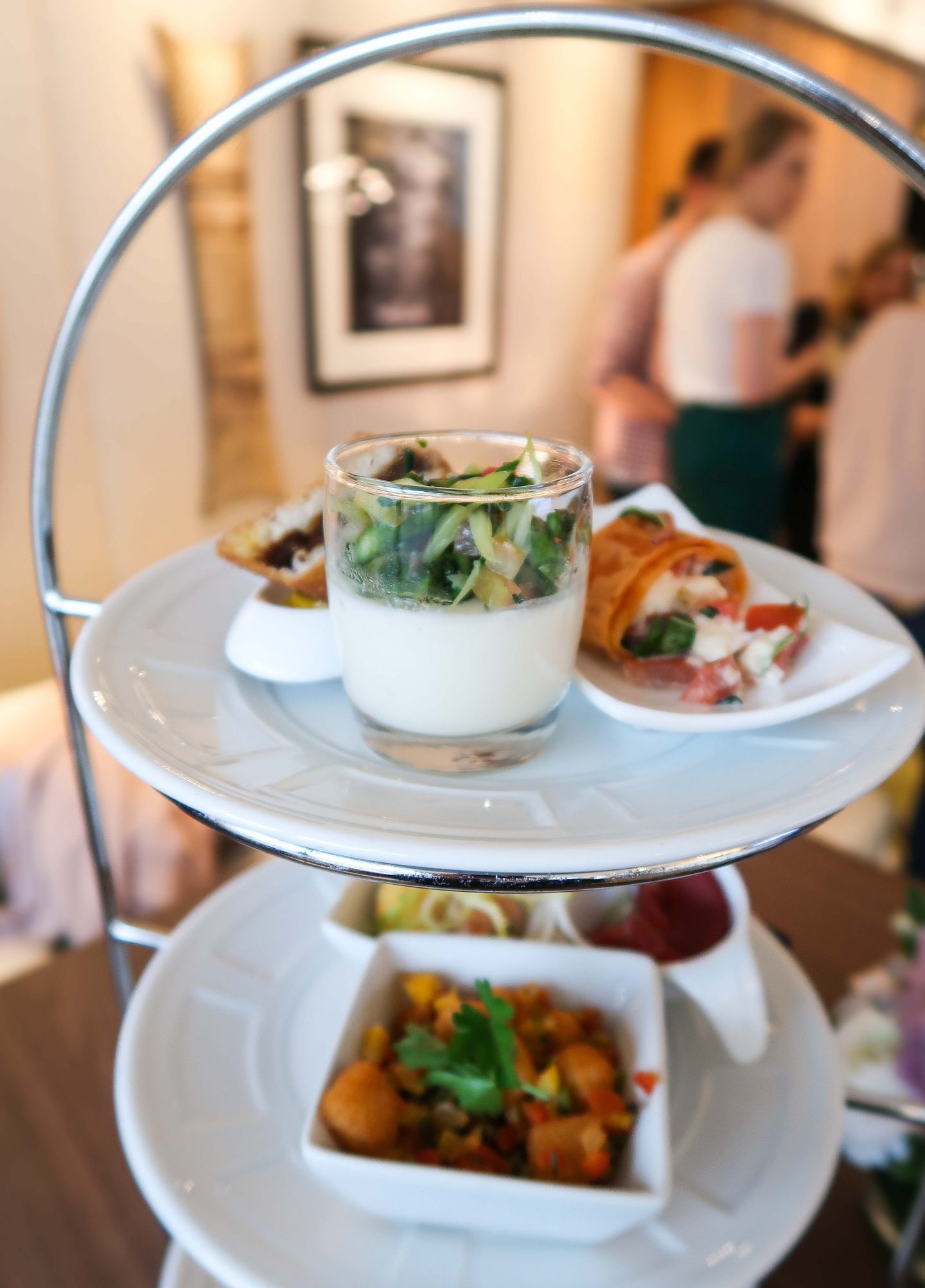 At the dyson event with Melli! (@mellilovesparis)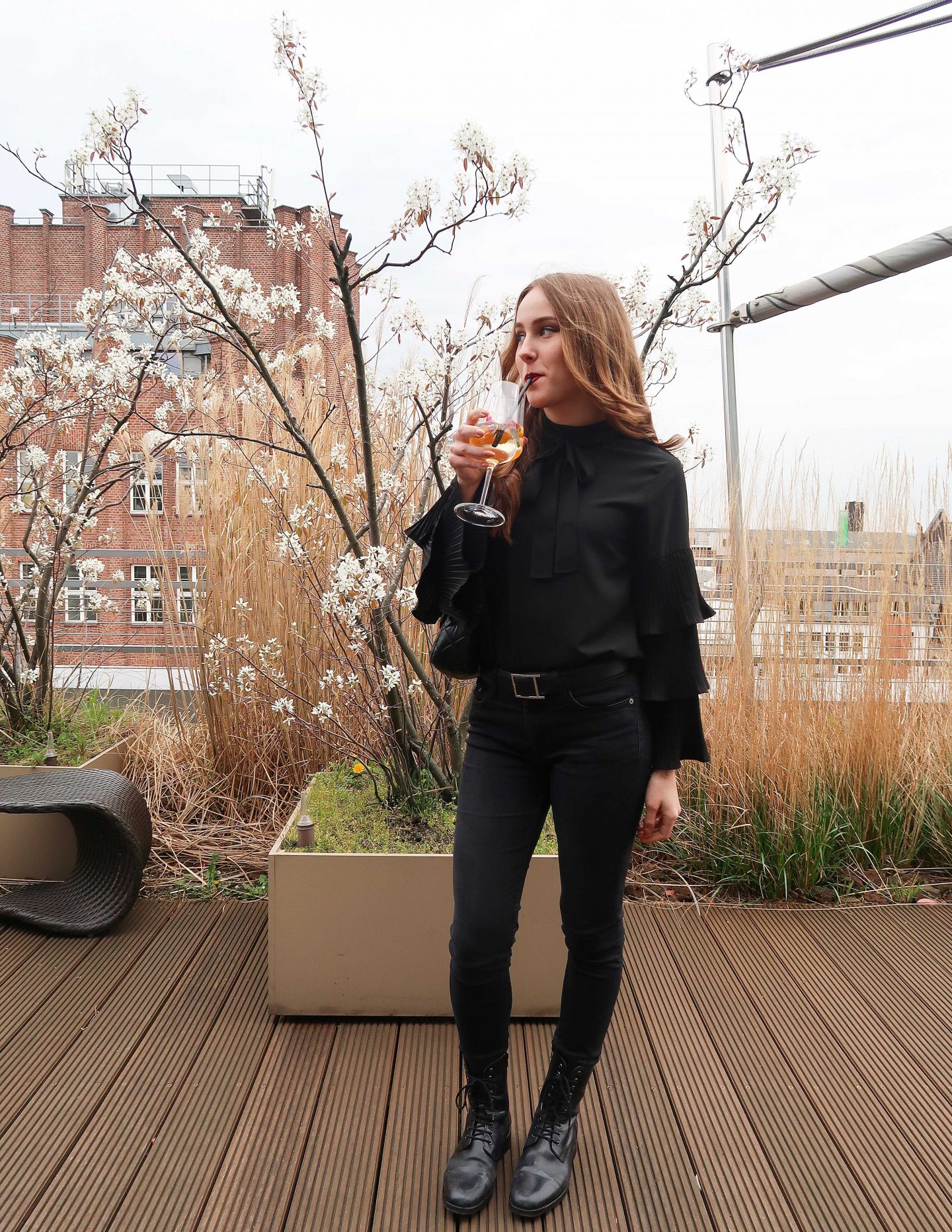 Food: Let's come to the fun part: food! I actually have pretty exciting news for everyone, who lives in the area around Düsseldorf and loves healthy food! Because one of my favorite Cafes "Greentrees the Juicery" (read more about it here) opened their second store in Düsseldorf, located in the Lorettostraße. I will go there on sunday with my friend Caro to check it out, so you can read more about the new Greentrees store here on the blog soon! I also went to Hans im Glück with Leonie (@leonie.alexandraa) and Maria (@airamkxo), two super kind girls I just recently met. Both of them have beautiful Instagram accounts, so I definitely recommend to check them out!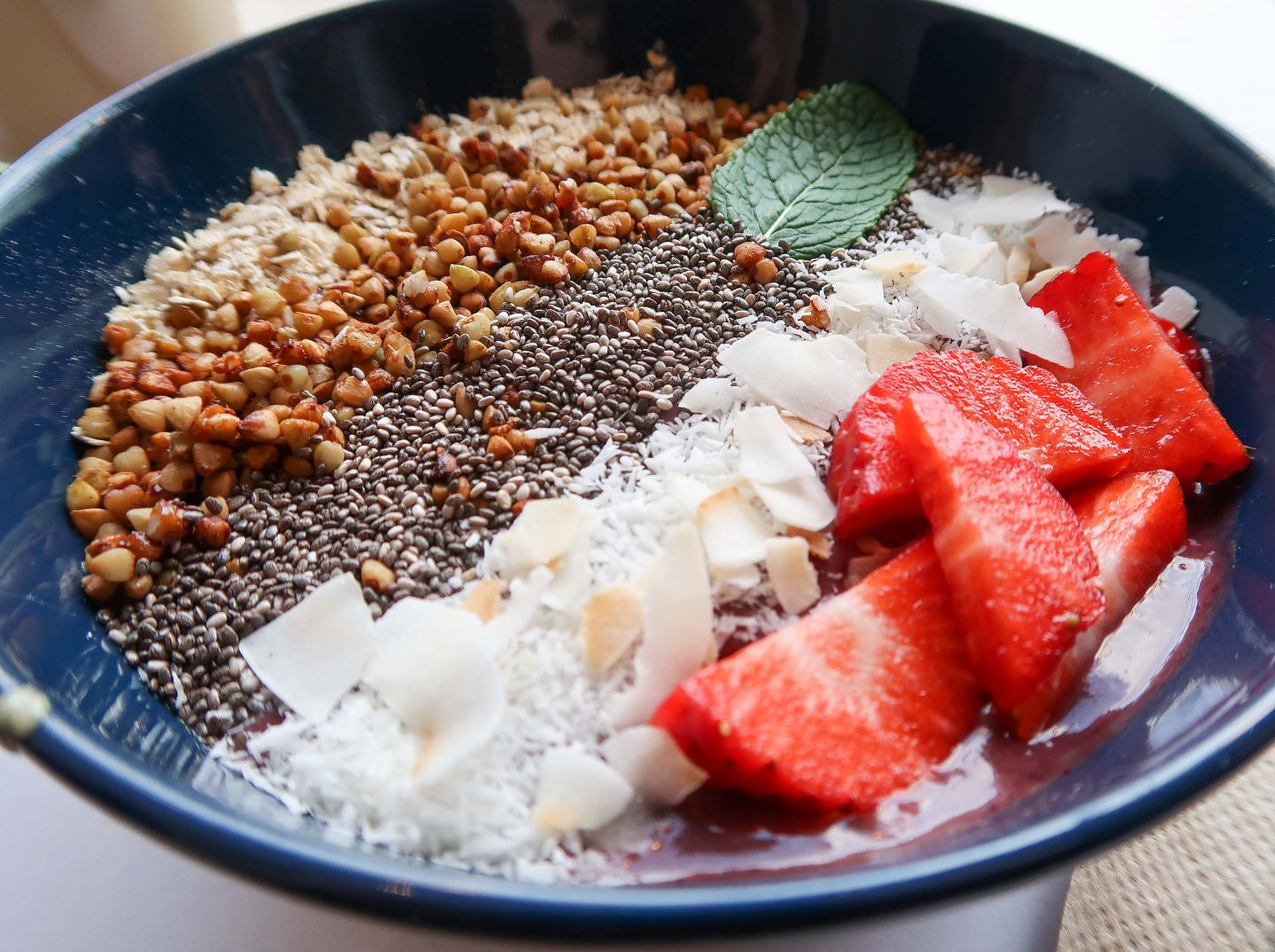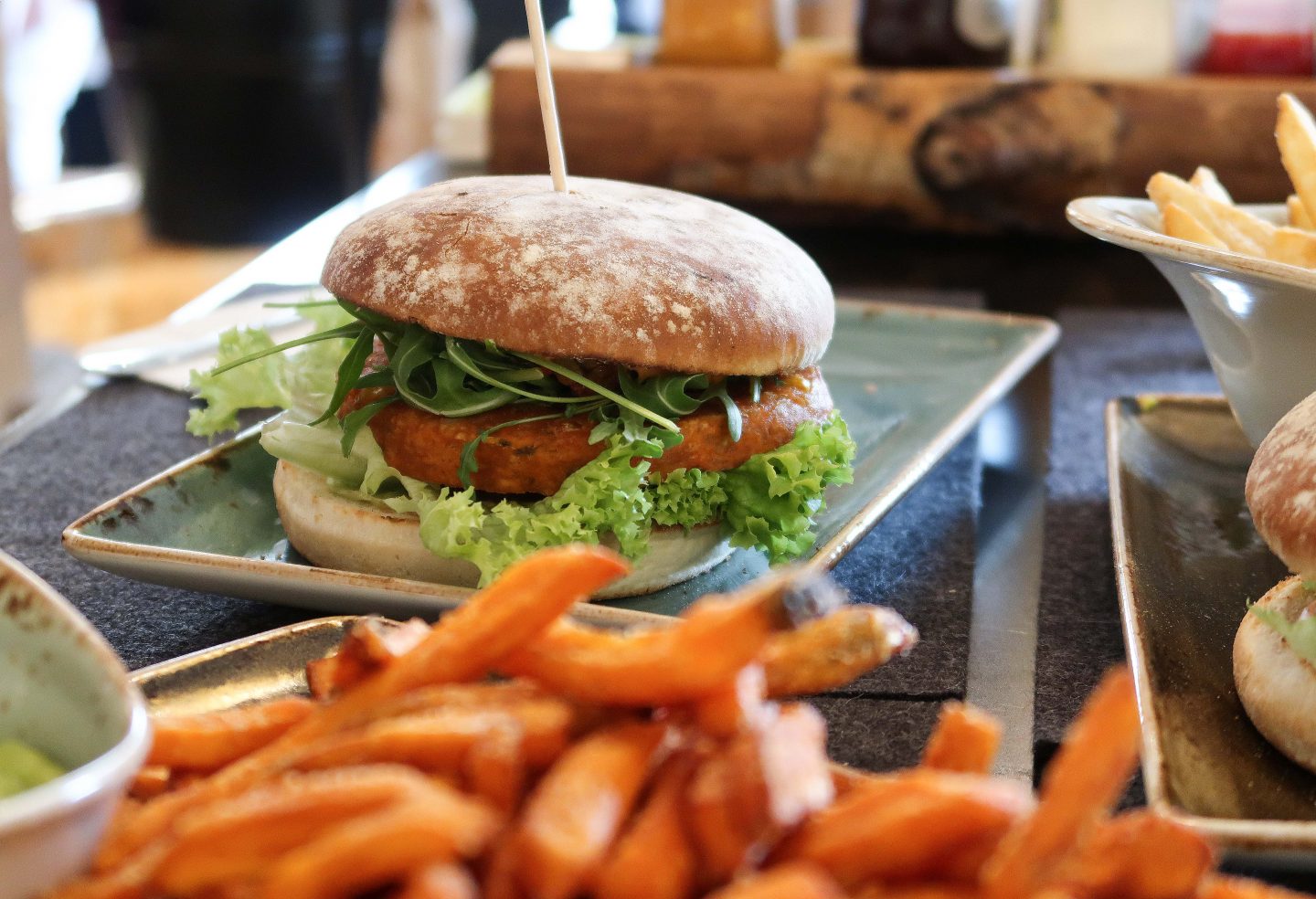 Travel: I also did some traveling this month! My grandma and I went on a trip to Munich for a weekend to see the Apassionata show, which sadly didn't worked out the way we planned it. We were pretty much punished with the weather and as we arrived at the Showpalast in Munich, where the show was supposed to take place, the building was still in raw construction. Well, we still tried to make the best out of the trip after this big disappointment and had a lovely time anyways. You can read my Munich travel diary here.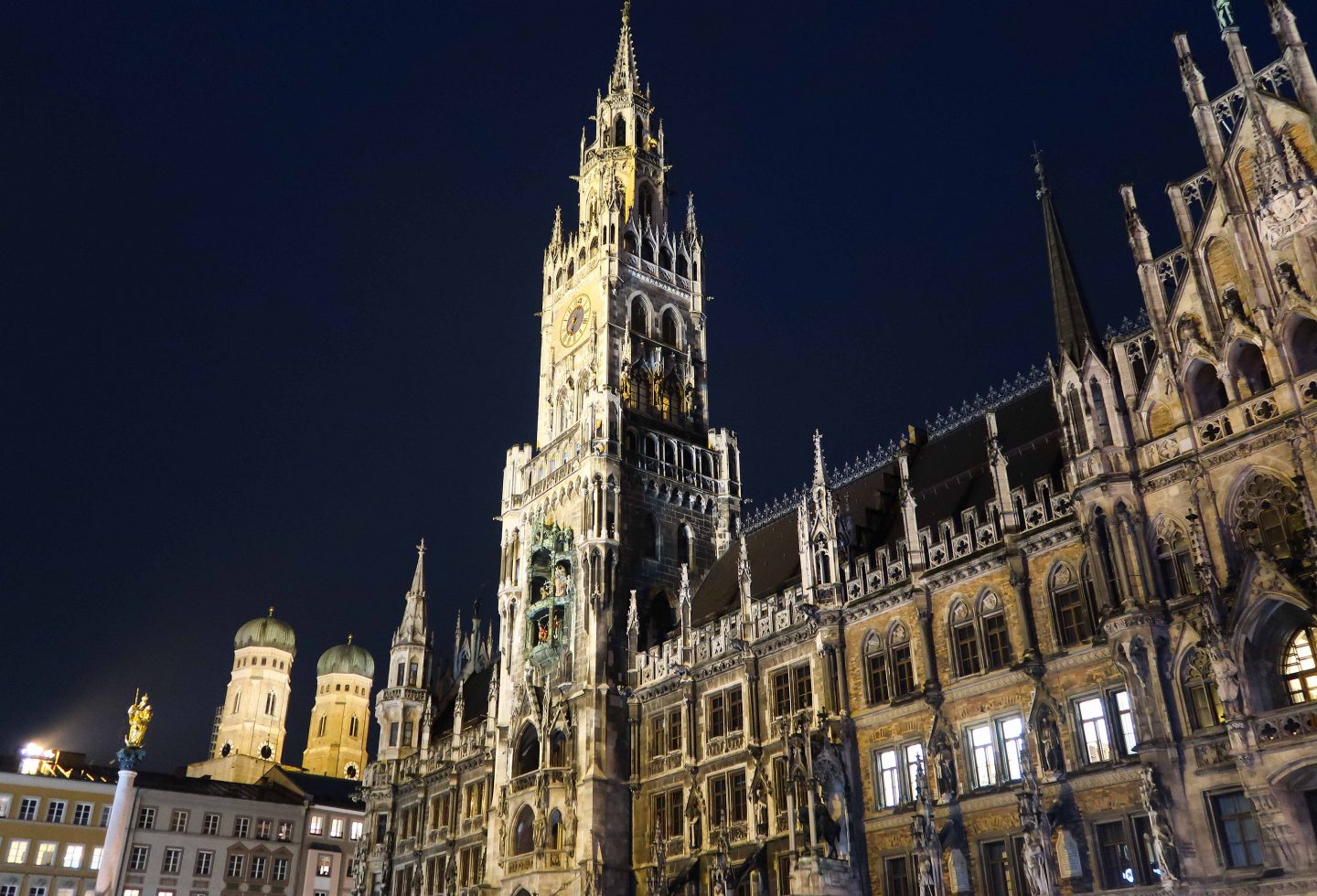 "What were your highlights in March?"
Watch my March 2017 diary: