A few weeks ago one of my favorite fashion events took place in Düsseldorf. I'm talking about the runway concept show Platform Fashion! Last year was my first time attending this event and I was totally thrilled when I received the invitations to my first runway shows (read more about it here)! This year the fashion madness began on saturday with Platform Fashion Selected. Well, actually it all started with Nora and me getting our make-up done at Inglot, but that's another story and worth a separate blogpost so stay excited till next Wednesday for this one! Nevertheless I already want to reveal that we looked like goddesses even though we almost missed the show because of it!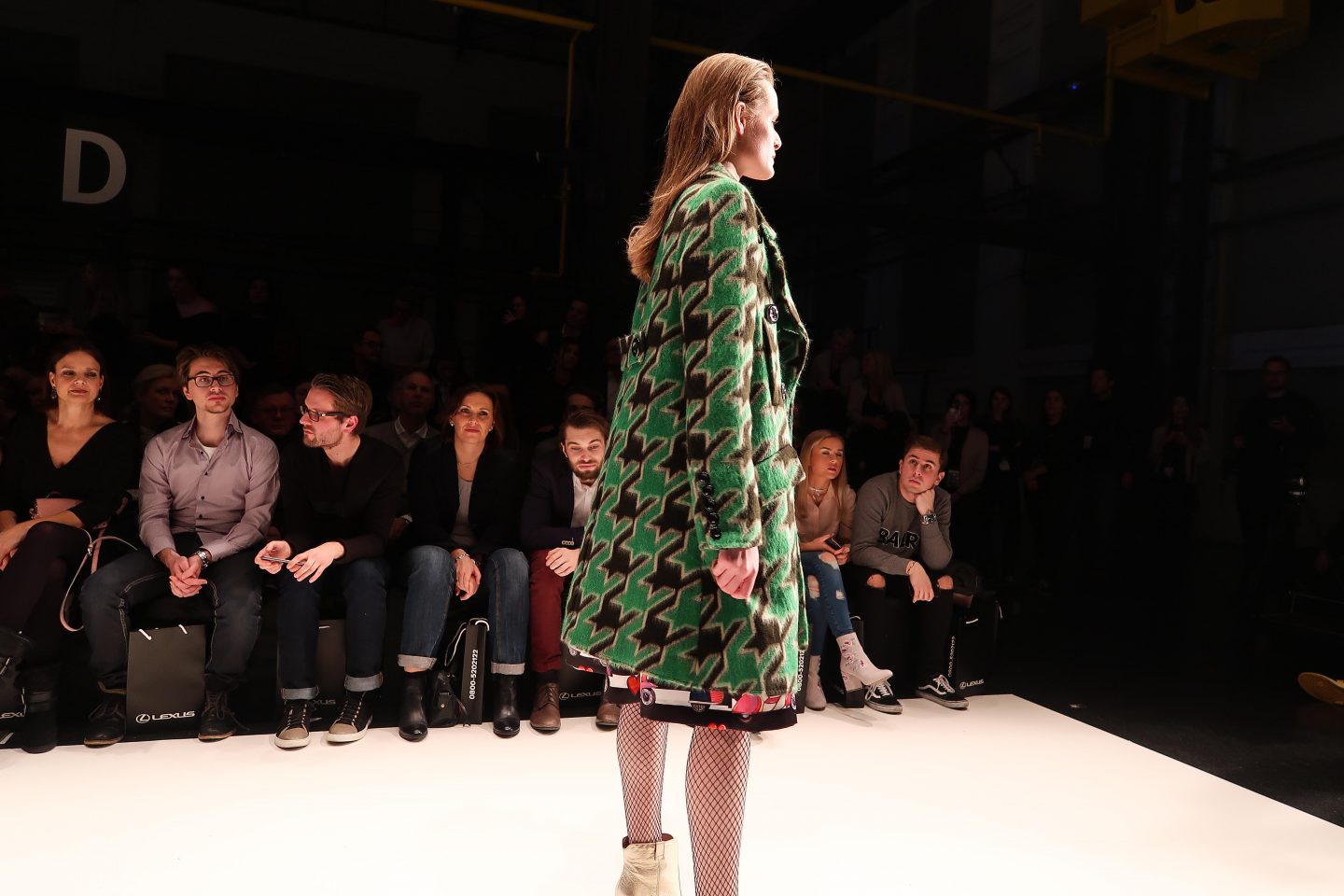 Howsoever we made it to the location almost punctual and even got front row seats! I also want to add that all the photos in this post are showcasing the different fashion pieces of the Platform Fashion Selected show, simply because it was quite difficult to snap some good pictures if you are not sitting in the front row, which was the case at the other runway shows. The show was very diversified including many different materials, patterns and colors! I especially fell in love with the big knitwear and texture mixes of Nadja by Nadja Kiess. Afterwards it was time for some darker tones during the Annette Görtz runway show. But this time her usual monochrome collection was completed by a grass green shade. 
"Maybe the new color of the season?"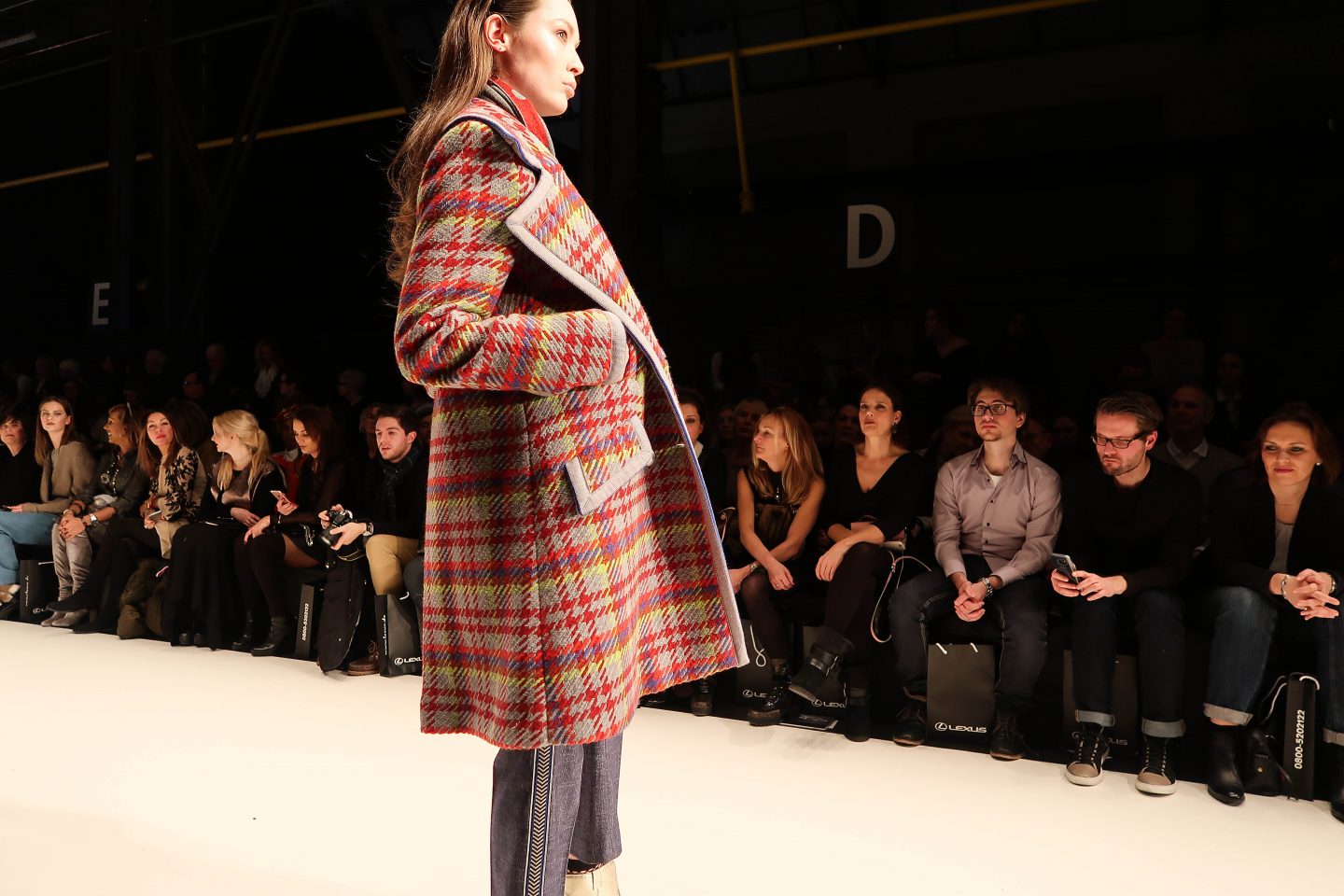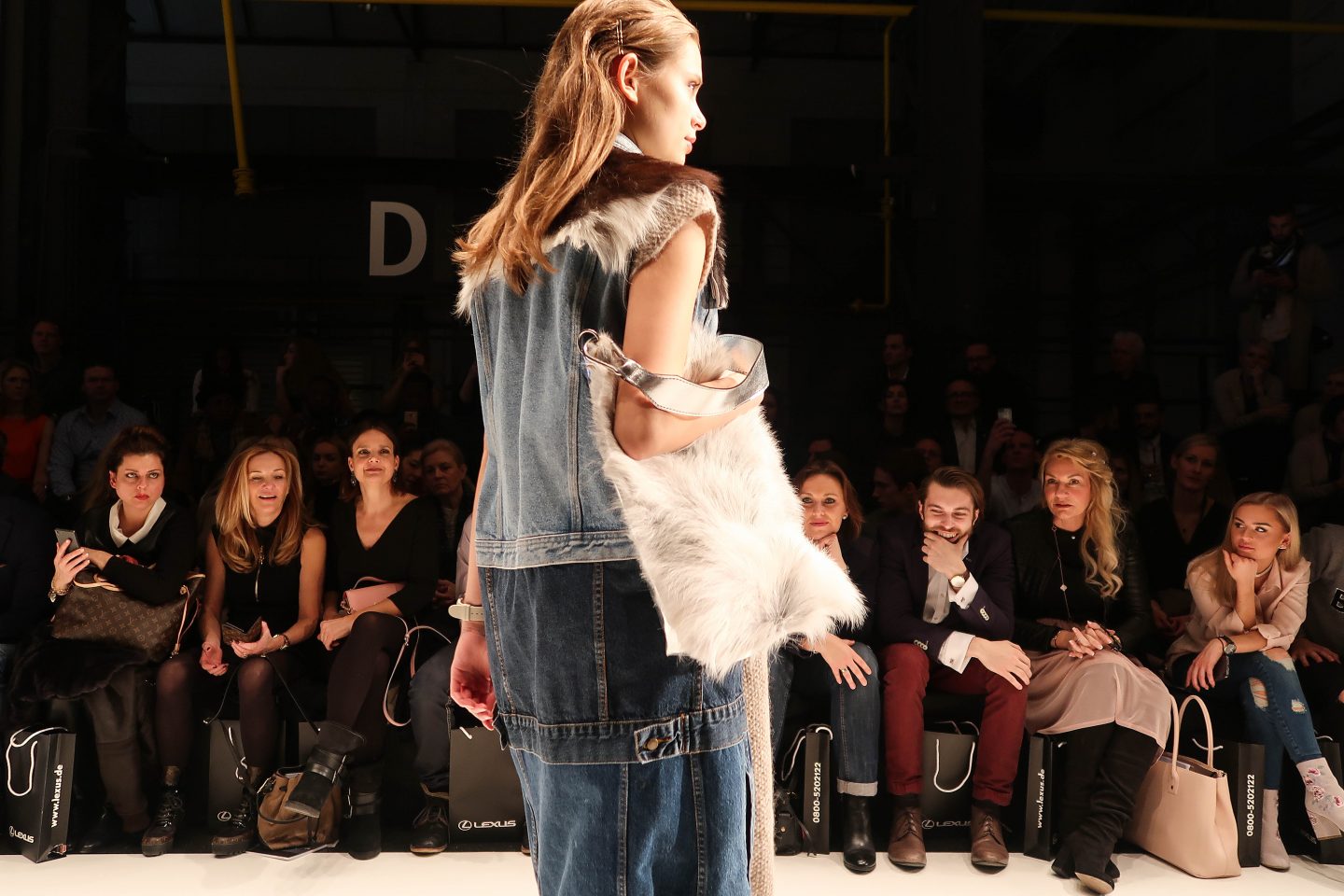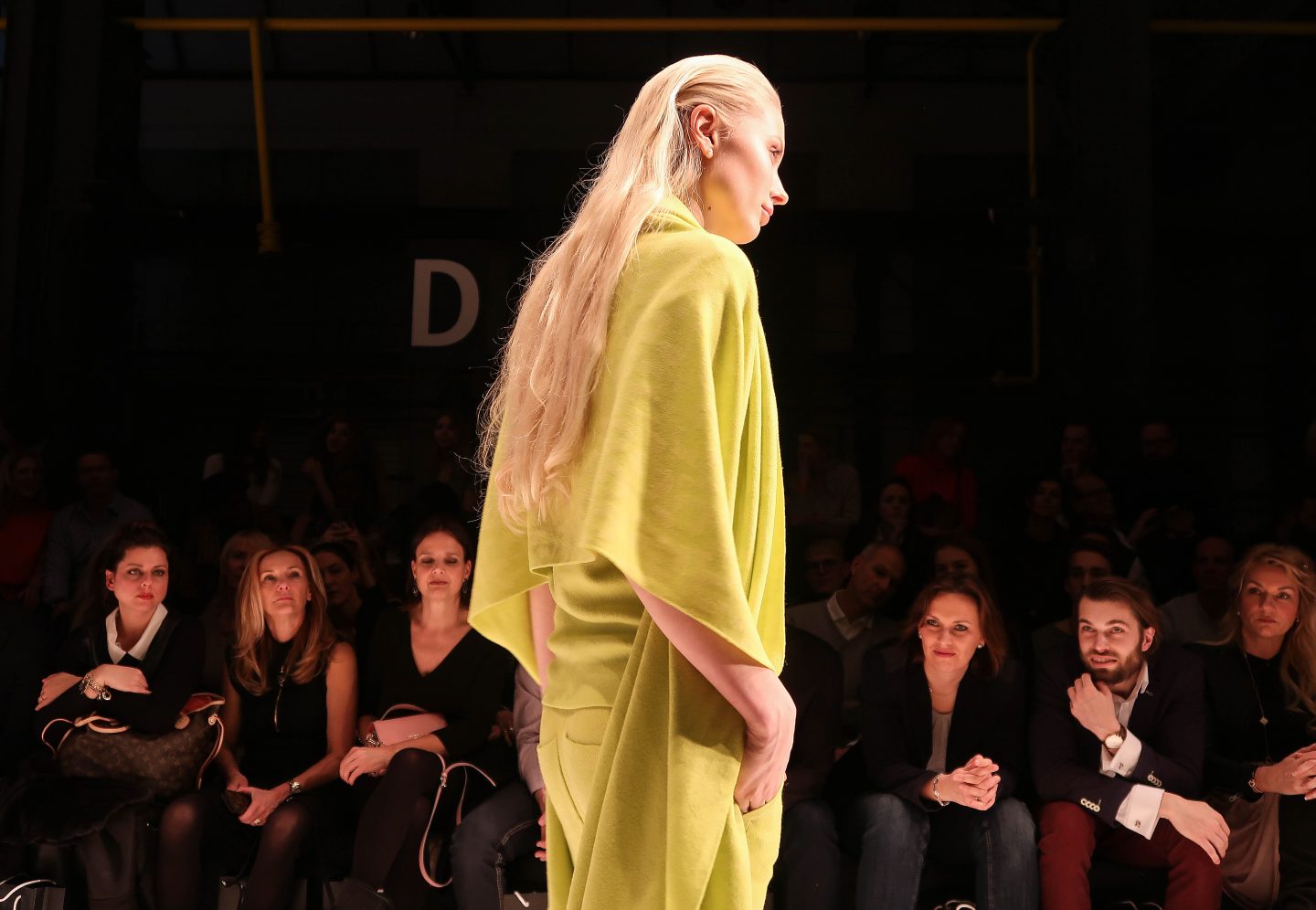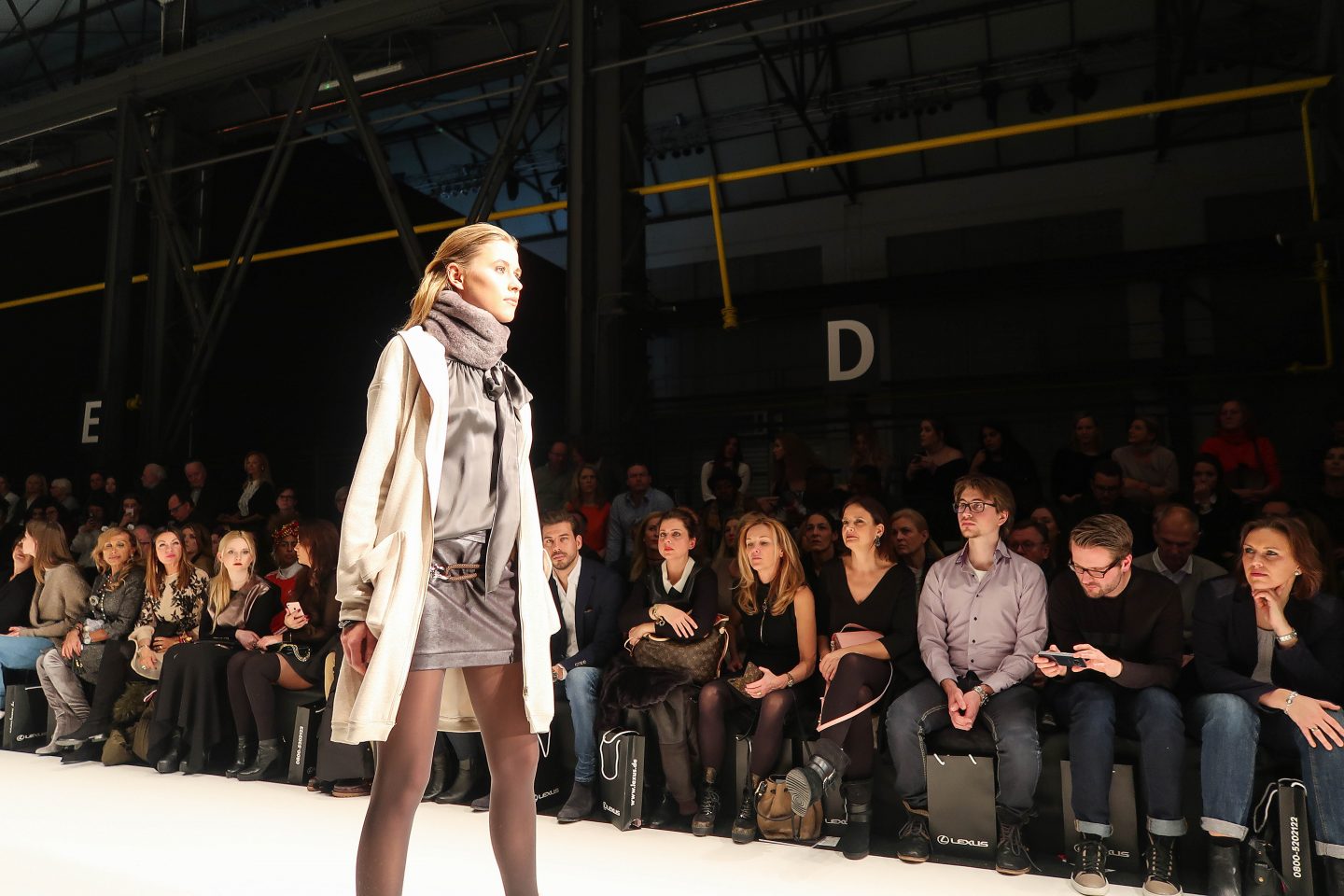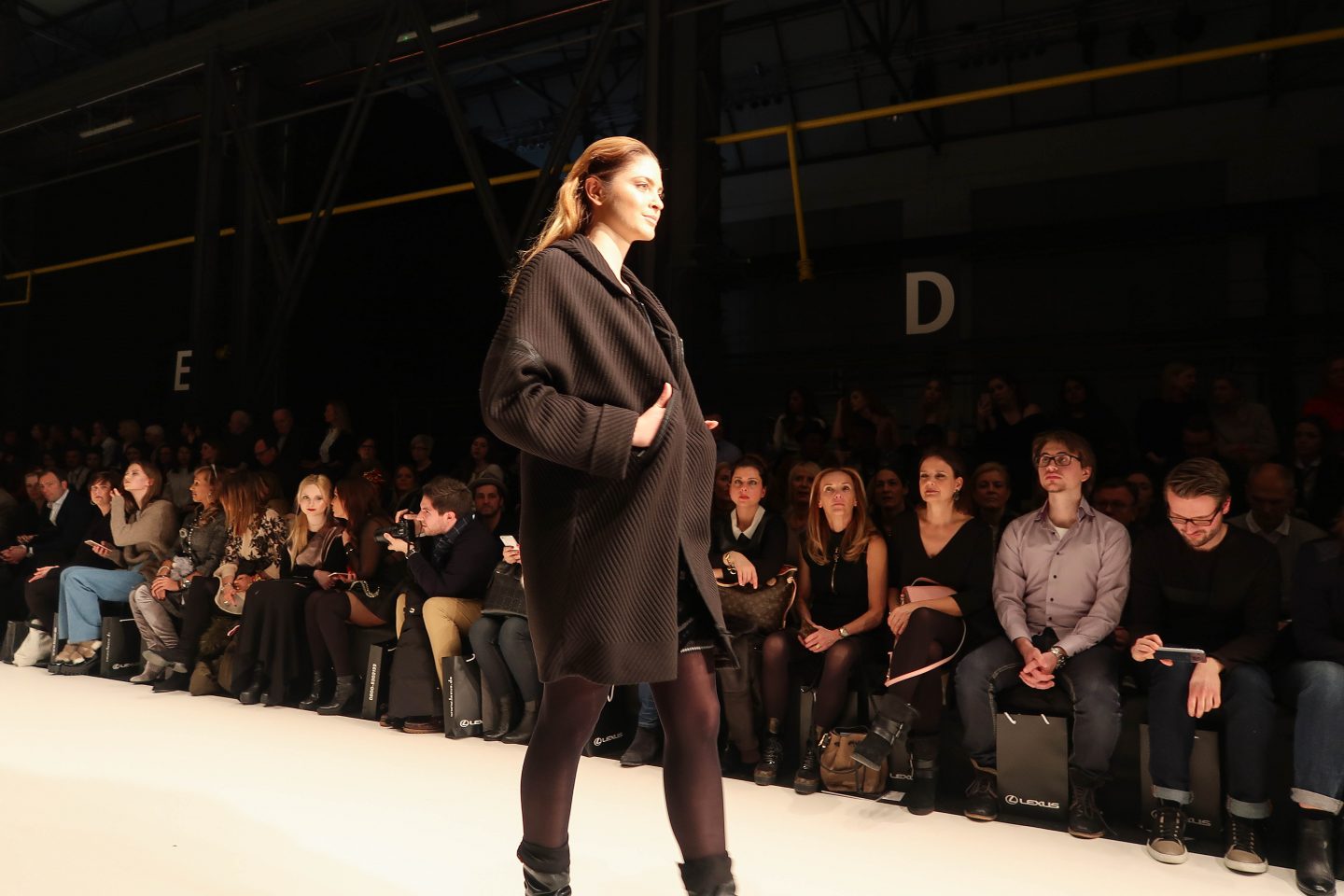 On sunday the Gallery blogger breakfast took place at the Innside hotel in Düsseldorf and in the evening it was time for the Fashionyard show, where several labels presented their new collections. So there was something for everyone! Howsoever the real highlight of the whole Platform Fashion weekend was the Thomas Rath show! Probably my favorite fashion show I ever attended. Nora and I could barely hold back our excitement! The collection was a tribute to the 80s, but in the most classic and tasteful manner. Thomas Rath presented elegant coats combined with Basque caps and feminine dresses decorated with loops. Furthermore his collection was complemented by check patterns and dark violet shades. For the final of the show the models were walking over the runway holding up signs with hippie quotes and Thomas Rath came out to enjoy his well-earned applause! 
"How do you like the runway looks?"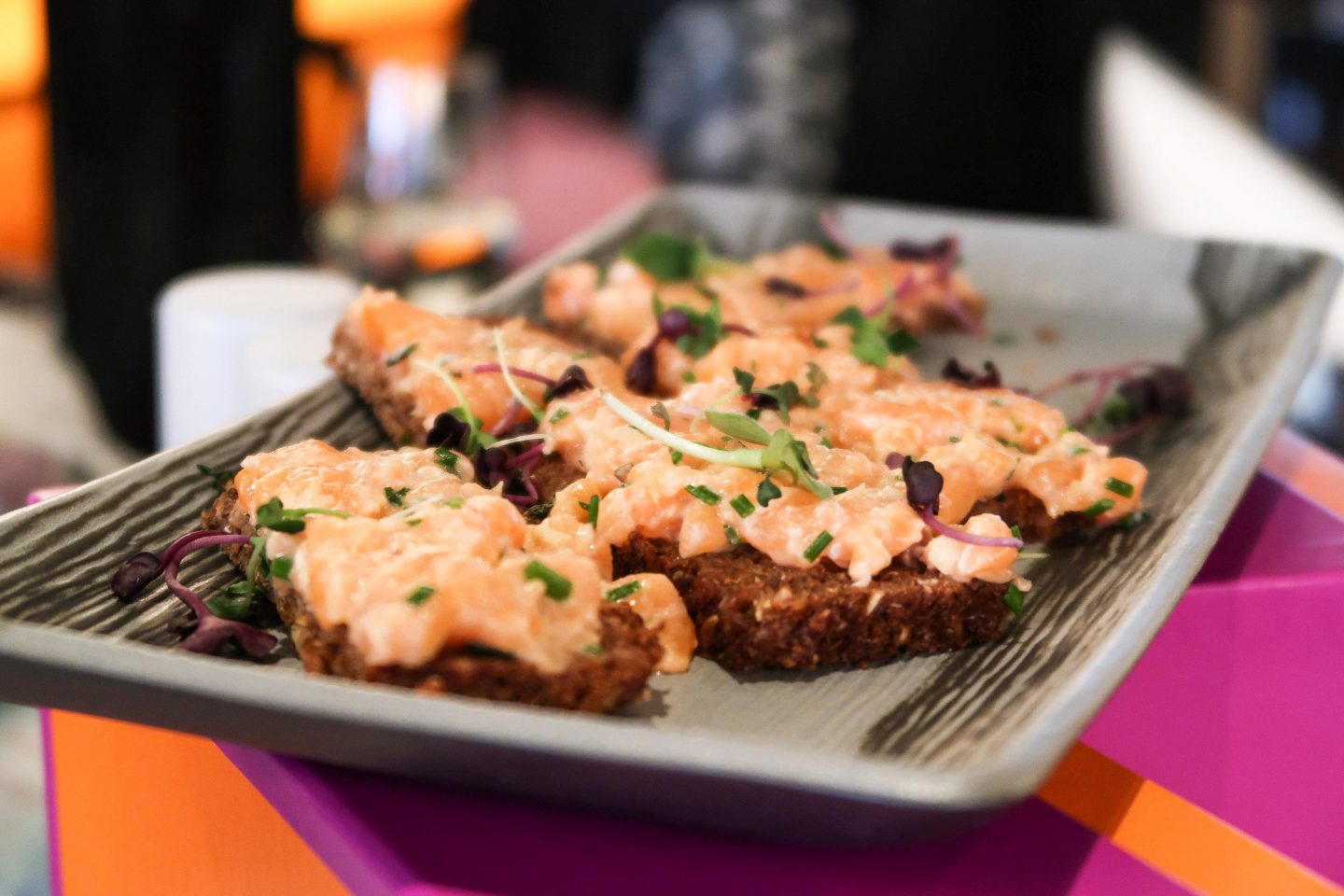 Gallery Blogger breakfast at the Innside Hotel