The fishnet tights are back! But were they ever gone? Not really, they just didn't had the best reputation and were often connected with red-light districts instead of a fashionable accessory worn by stylish fashion bloggers. Nevertheless I fell in love with this trend and got my hands on my own pair of fishnet tights!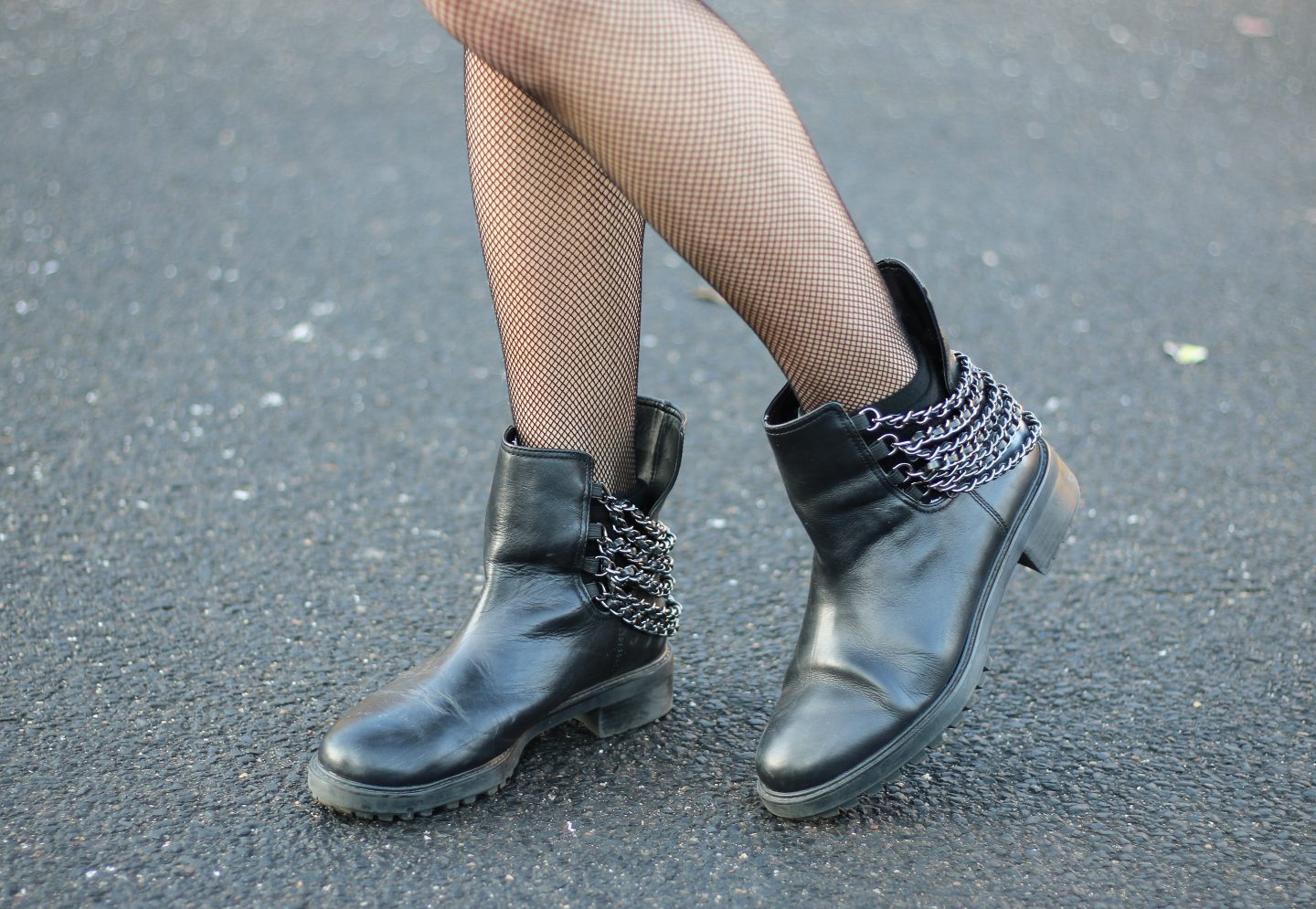 Fishnet tights – Calzedonia (similar ones here)
Whether under a skirt, a boyfriend jeans or a dress the fishnet tights remain a true eye-catcher. Therefore the outfit should be relatively simple and shouldn't compete with the conspicuous tights. I personally like to draw all the attention to the tights so I often combine them with a short skirt and my favorite boots from Zara with an exciting chain detail, which additionally contribute to the edgy vibes of the whole look.
I will definitely bring my pair of fishnet tights with me to Berlin fashion week even though I still don't know what I'm going to wear at all (besides these tights)! I'm honestly freaking out over here! How can you look fashionable when you have to dress for the ice age? In Berlin it's even colder than in Düsseldorf and fishnet tights are probably everything from stylish to sexy and scandalous but actually not so appropriate for these temperatures. But beauty knows no pain. Right?