We started our second day in Berlin with a boosting breakfast at "What do you fancy love?". One of my favorite cafes in Berlin, which I discovered during my last visit (read more about their healthy breakfast options here). After we strengthened ourselves with delicious smoothies it was time to head to our fist runway show in Berlin: Leonie Mergen! Her collections was amazing, but I still thought the show in general would be a little bit more exclusive and longer.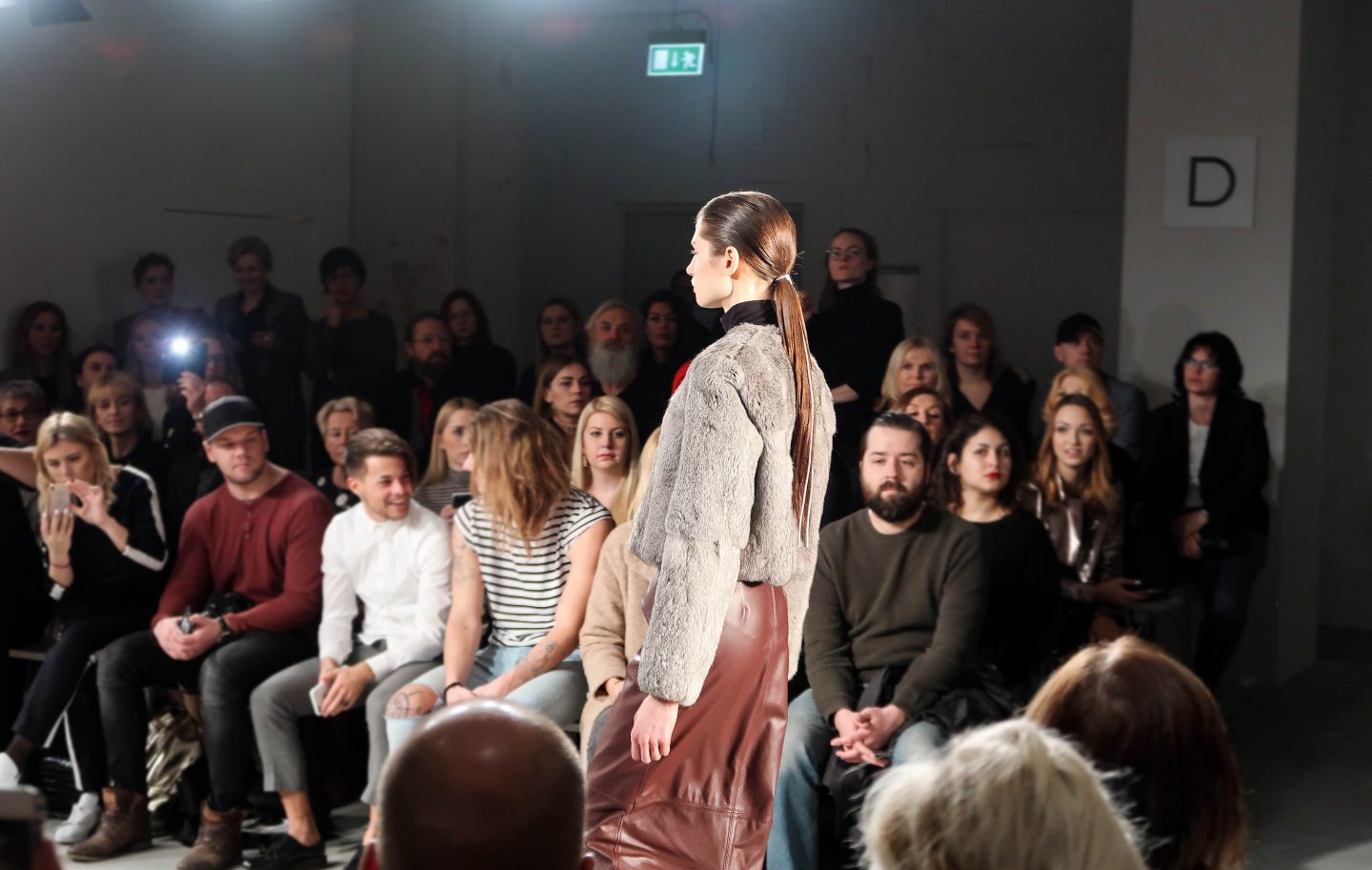 In the afternoon we joined the Hashmag blogger lounge, my absolute highlight of the fashion week. Last year's Hashmag blogger lounge was already amazing, but this year's one, with the motto "ice ice baby", could definitely keep up with the last one! Already at the entrance we were welcomed with colorful pearl bracelets and could directly have a glance at the versatile catering: pizza, donuts, salads and so much more! One thing was for sure, we won't leave hungry! My personal favorite was obviously the sushi plate and at the ice stand I easily devoured ten of the small sample cups. Strengthened from sushi, ice cream and a salad we made our way into the main room of the lounge, where the sponsors and partners like C&A or DM, offered funny participatory actions at their stations. Amongst other things we embroidered a hat by Orsay, designed photo albums and personalized a make-up brush. For those who needed some relaxation from all the fashion madness the lounge offered a hand massage and the make-up artists from DM touched up ones make-up or helped you out in case you had a bad hair day.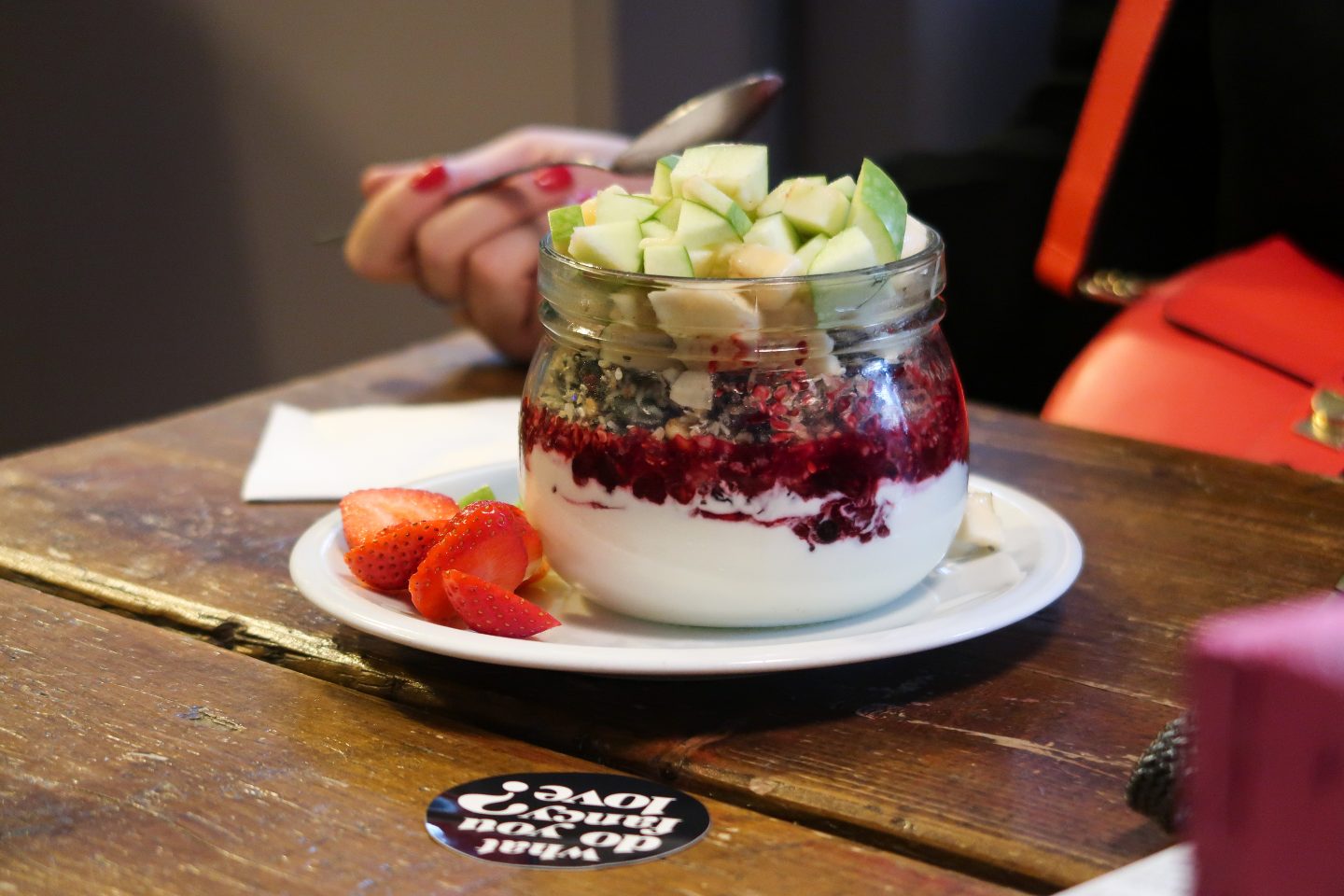 Breakfast at "What do you fancy love?"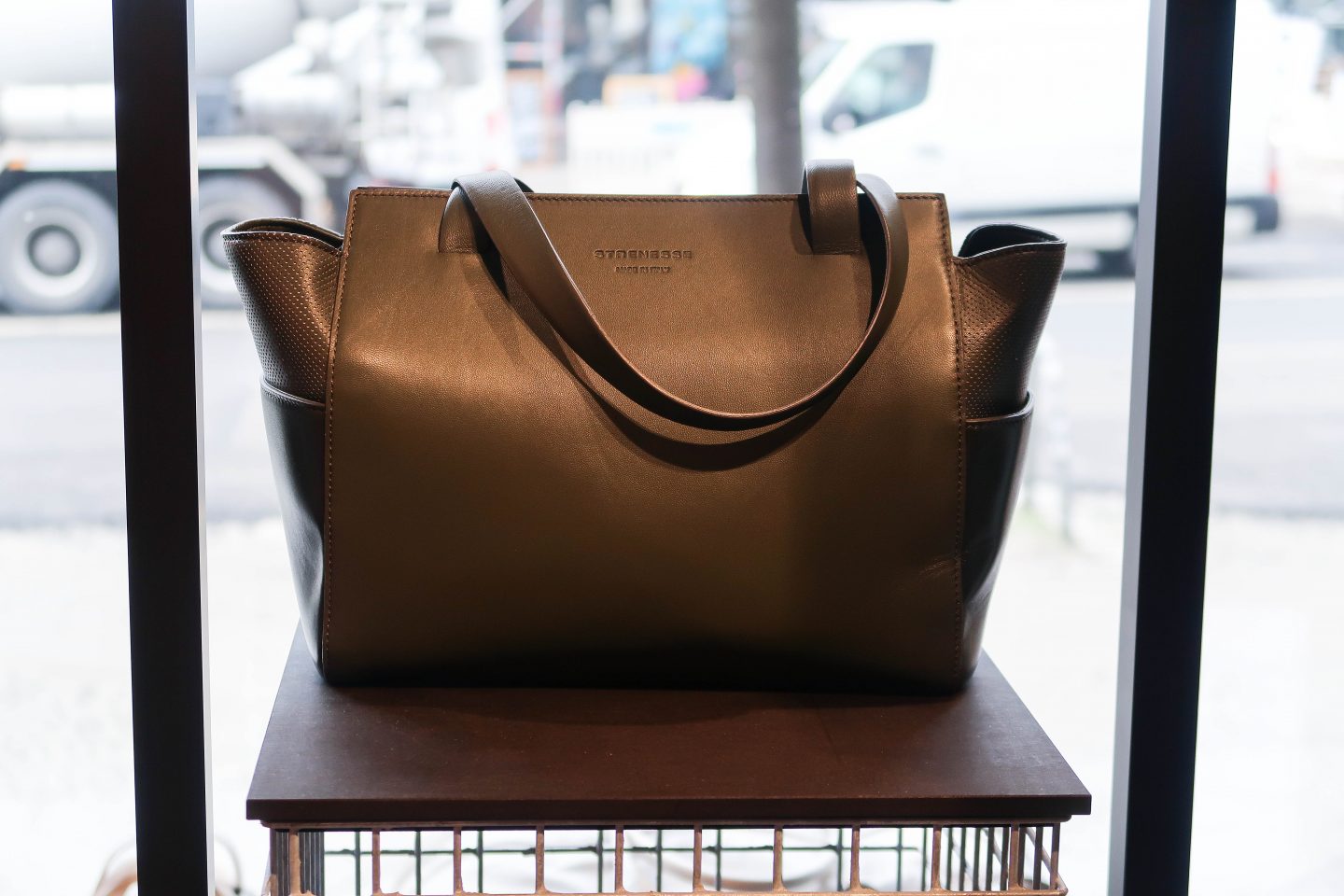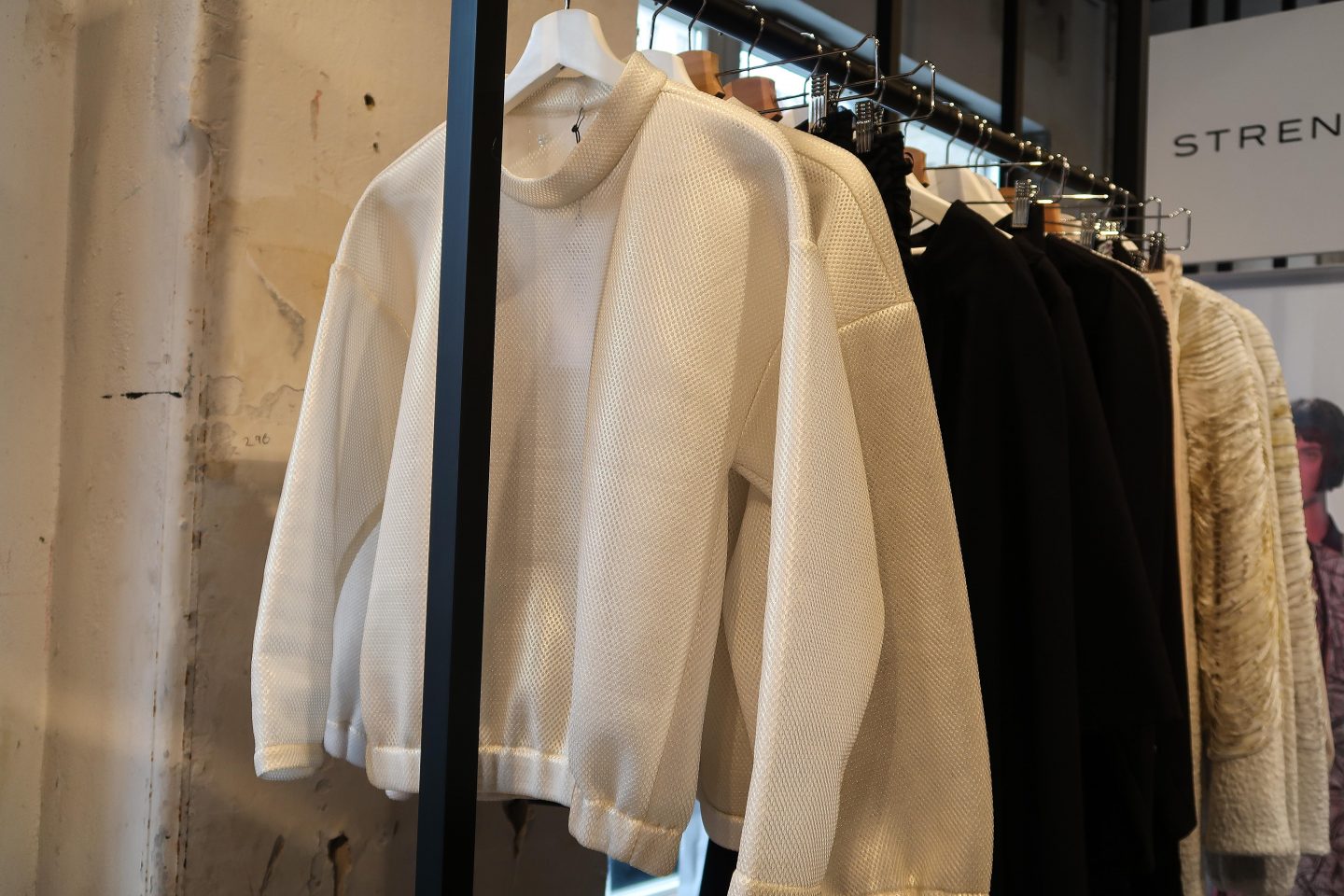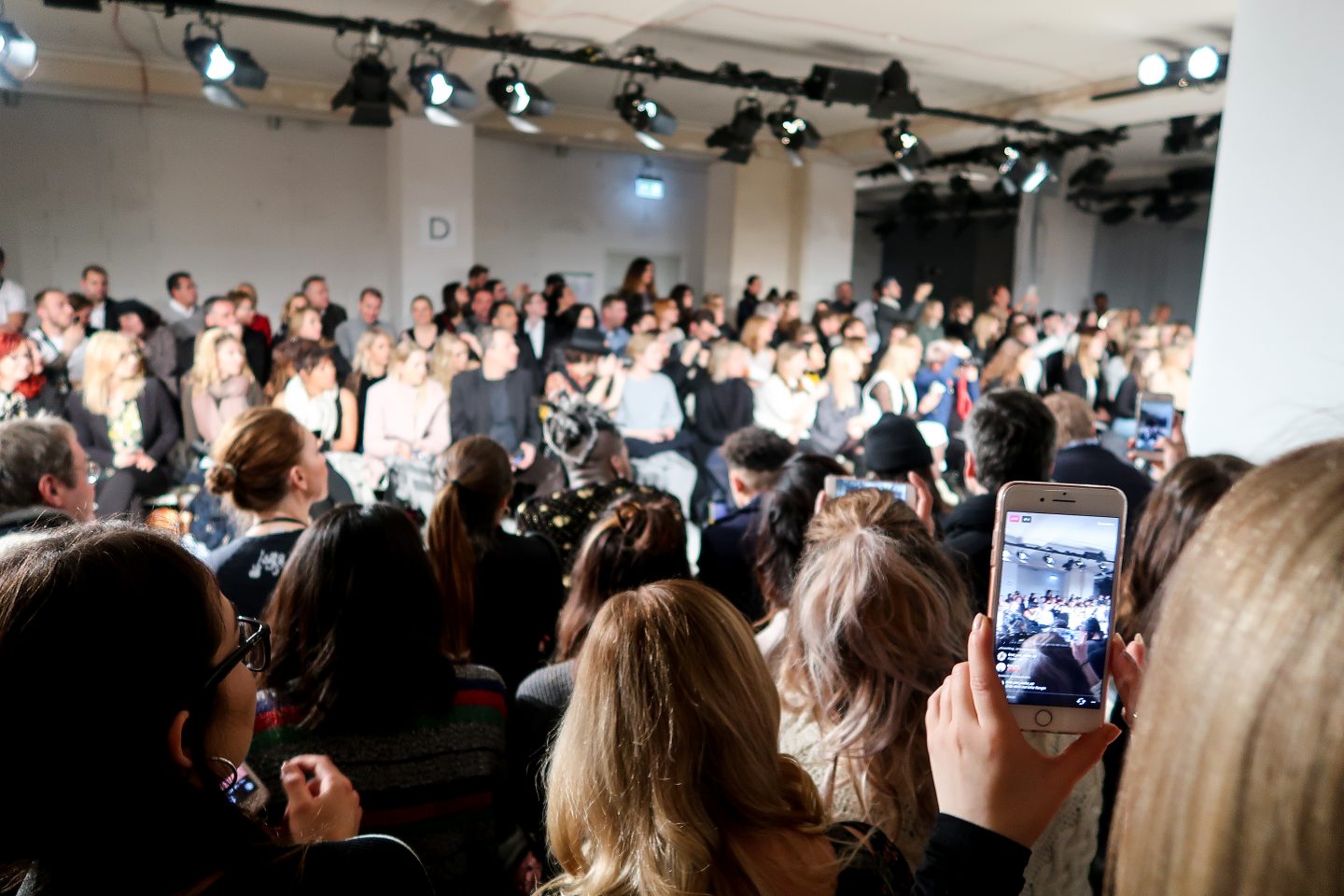 Leonie Mergen runway show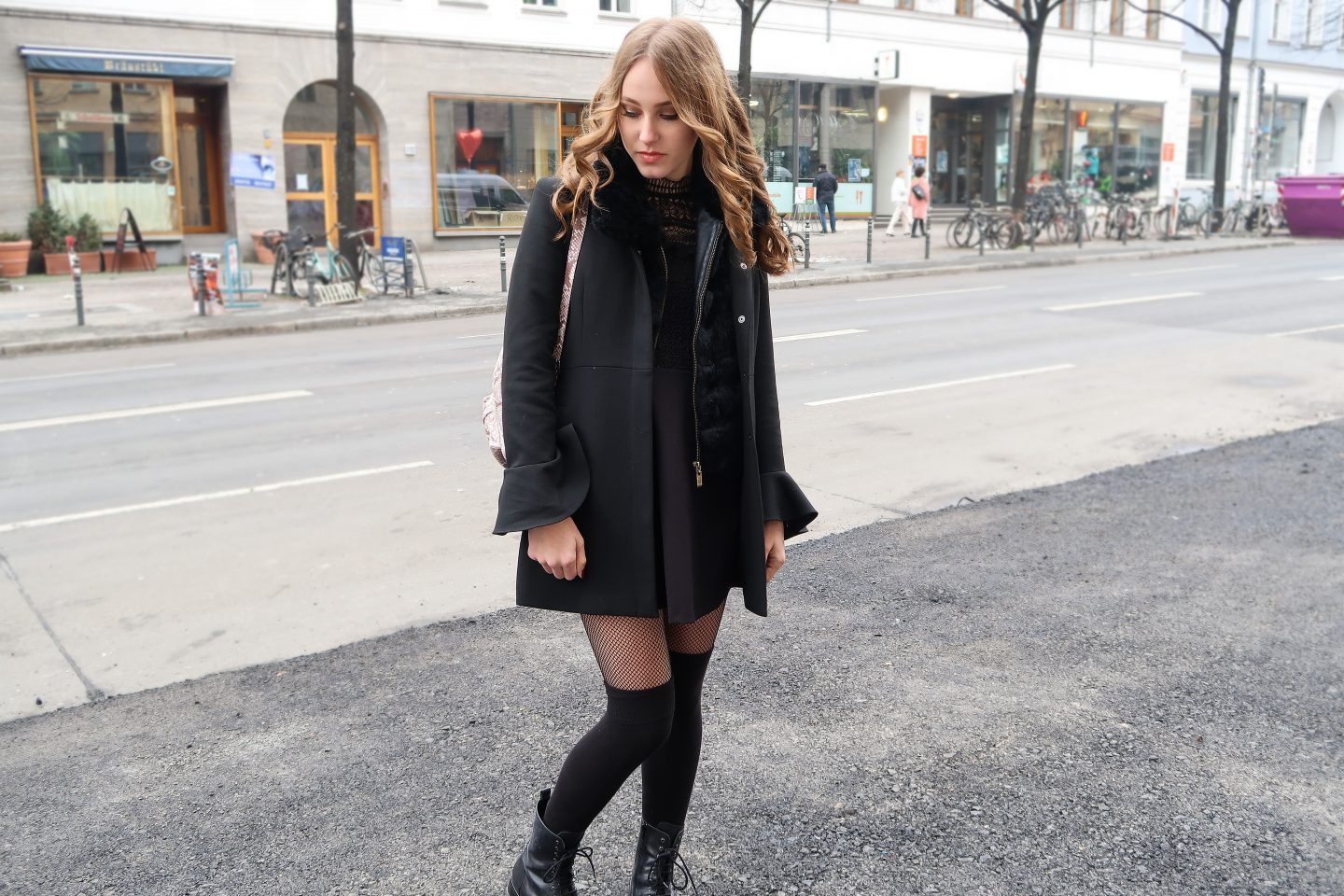 Coat – Zara (here), dress – Zara, tights – Calzedonia (here), boots – Högl (here)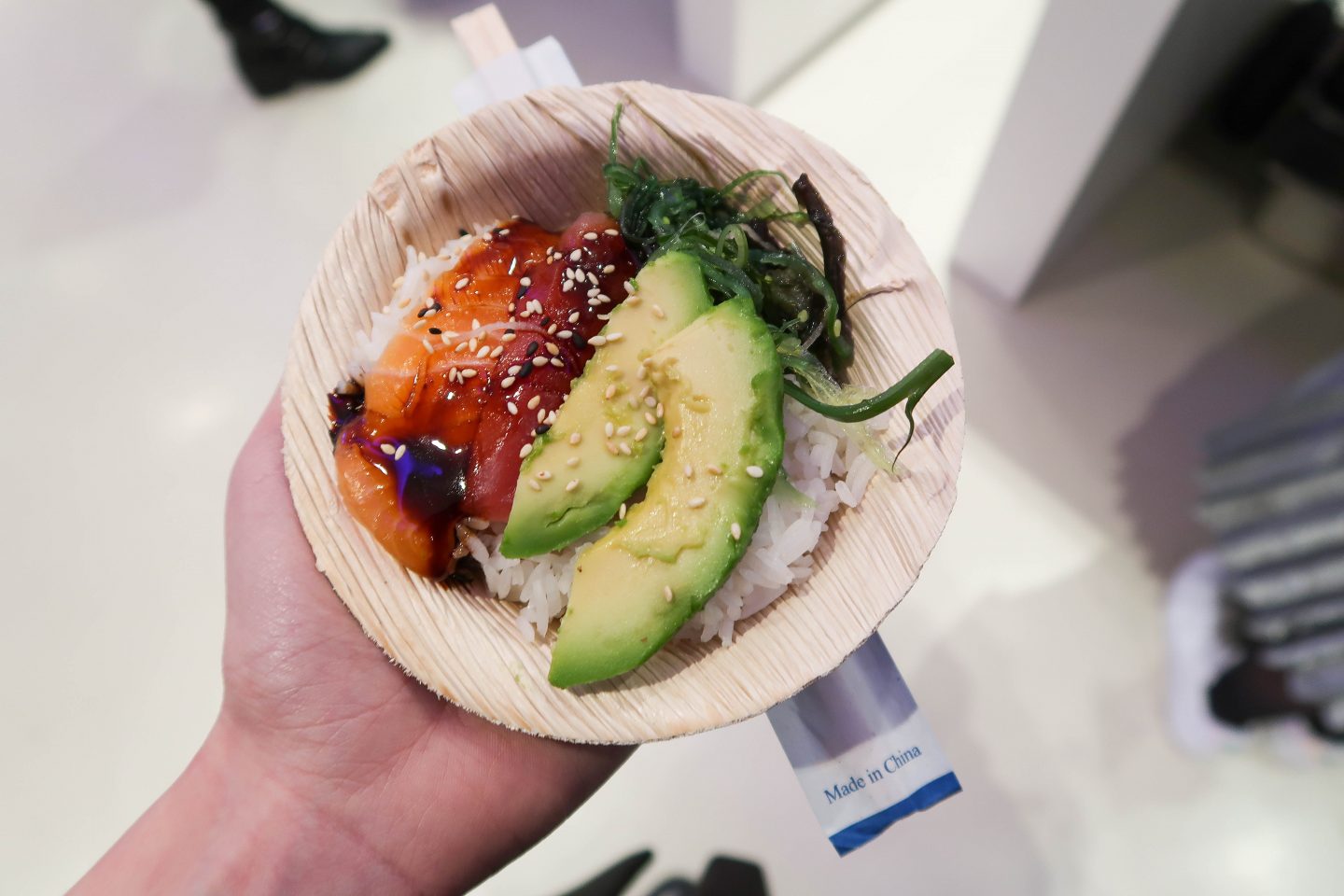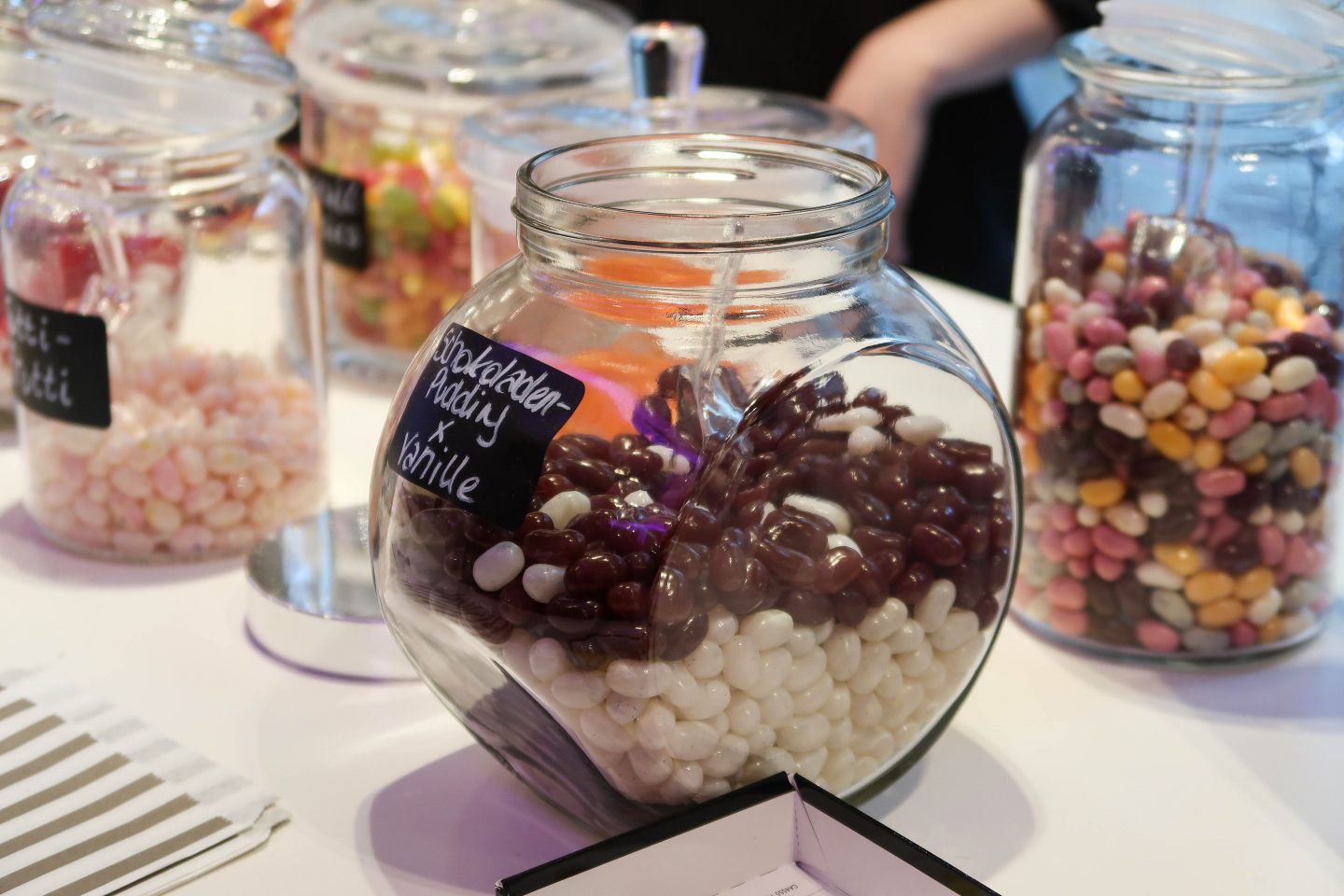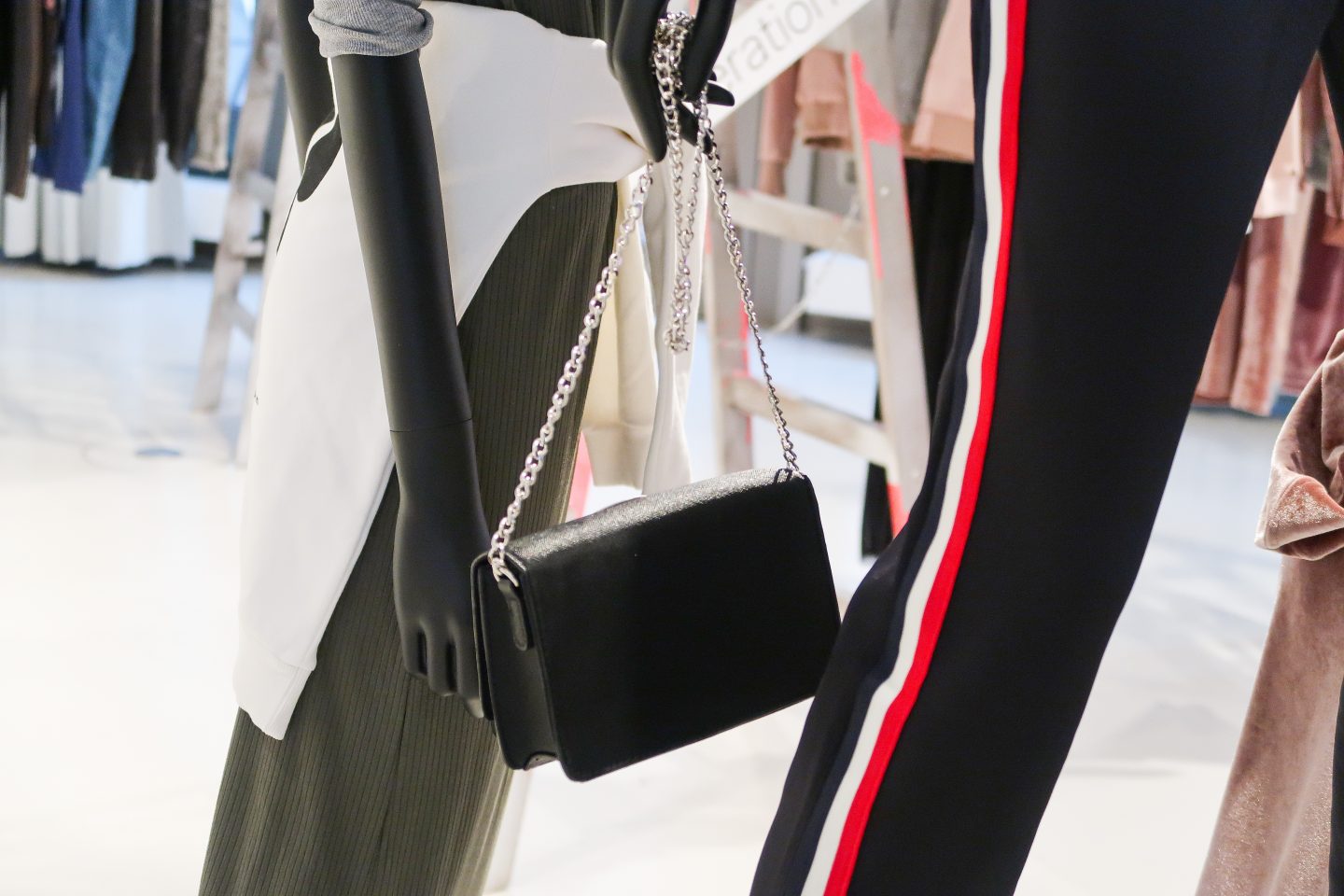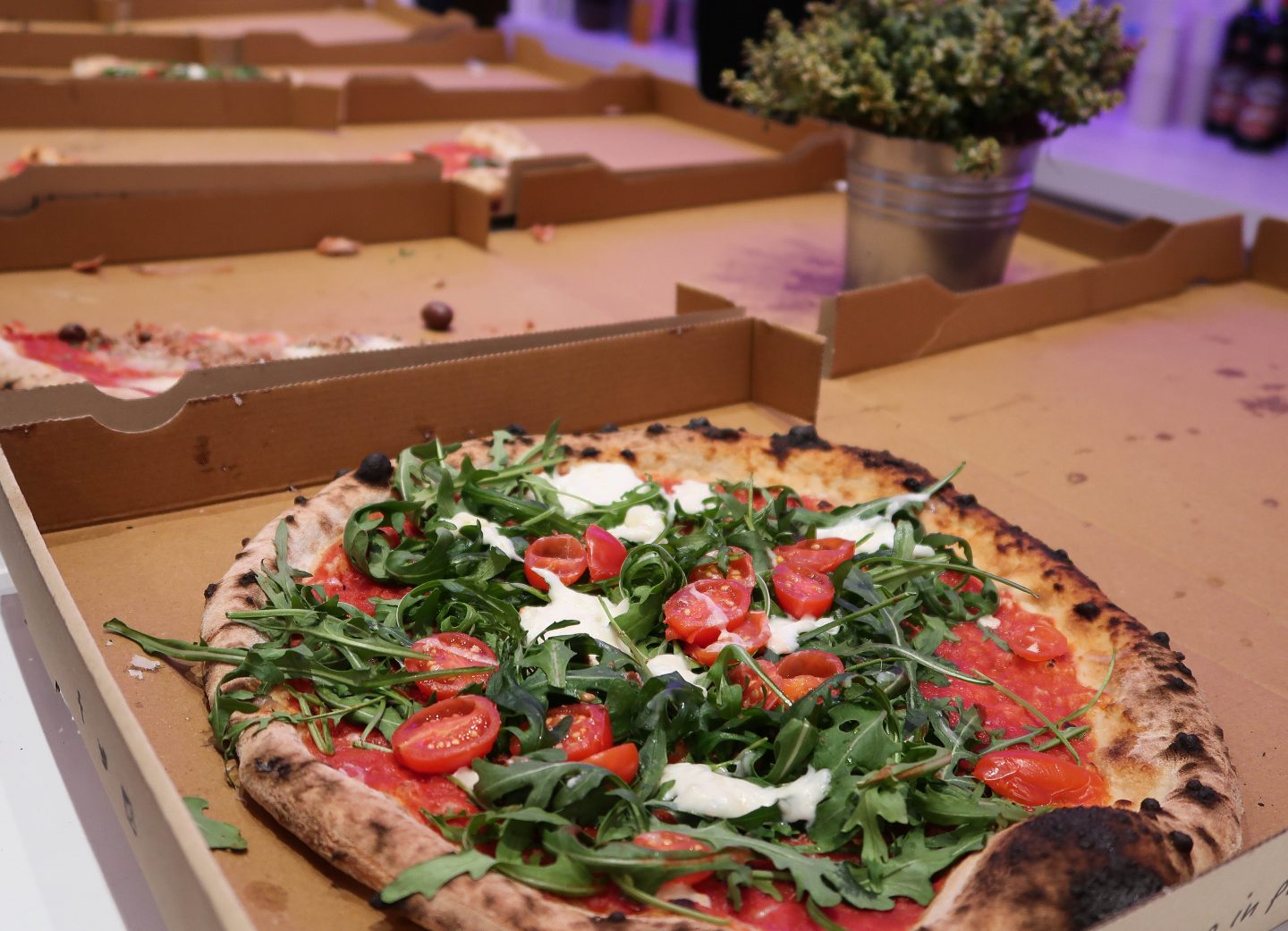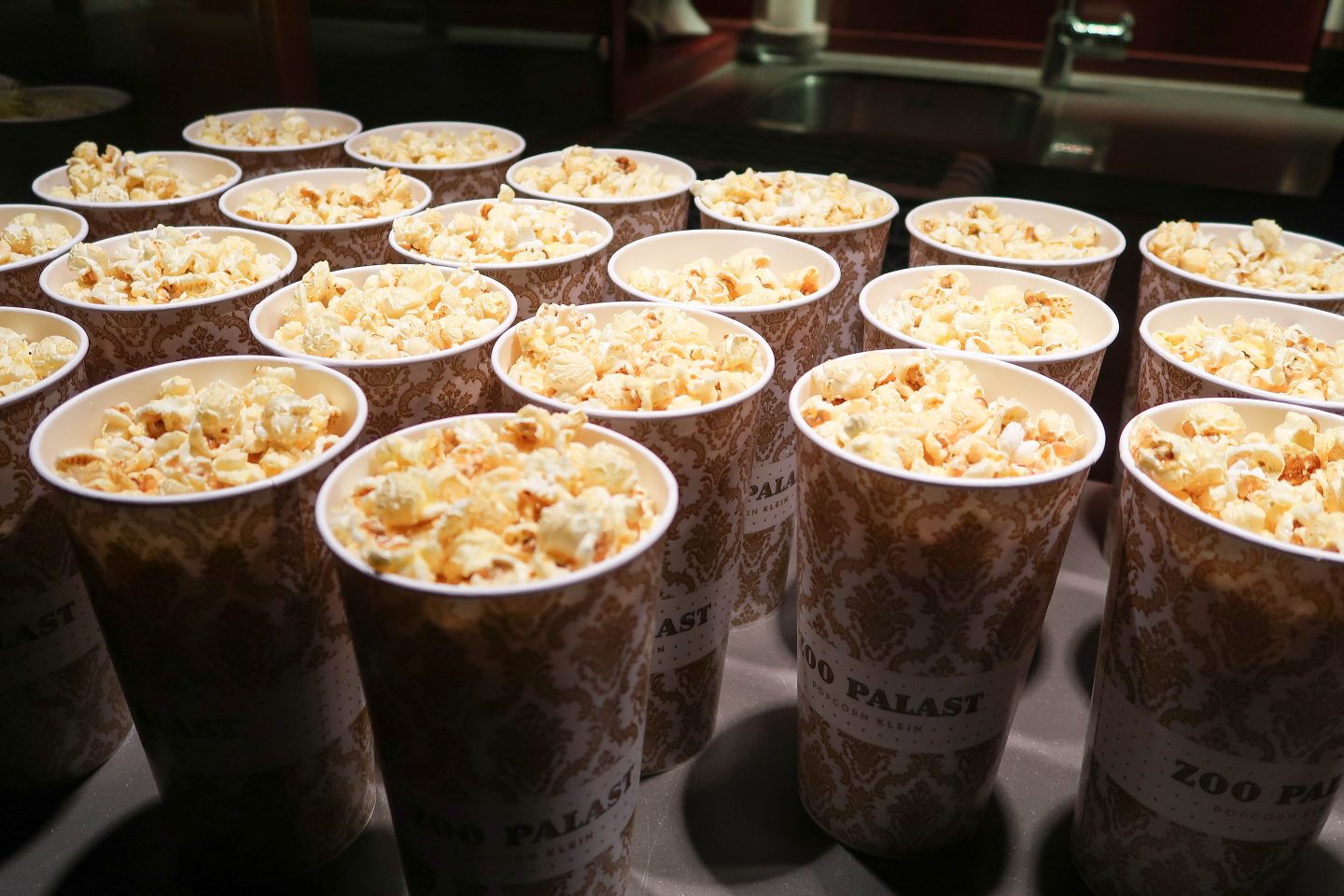 Food and fashion at the Hashmag Blogger Lounge
In the evening it was time for the private film presentation of "La la Land", which was organized by Hashmag as well. A fancy shuttle bus picked us up at the lounge and brought us to a private cinema. The seats where limited and extra fancy! Furthermore we could provide ourselves with popcorn and soft drinks in a small side room. An amazing experience and I can only recommend to go out and see the movie! Even though I'm not the biggest fan of musicals I found it very entertaining.