Traveling mainly means eating plenty of delicious food in a very short period of time, at least that's how I define it. And even though I only stayed in Berlin for around 3 days I can proudly say that I still managed to get a small amount of restaurant testing done. Clearly the best lunch I had during my stay was at the Bowl Berlin!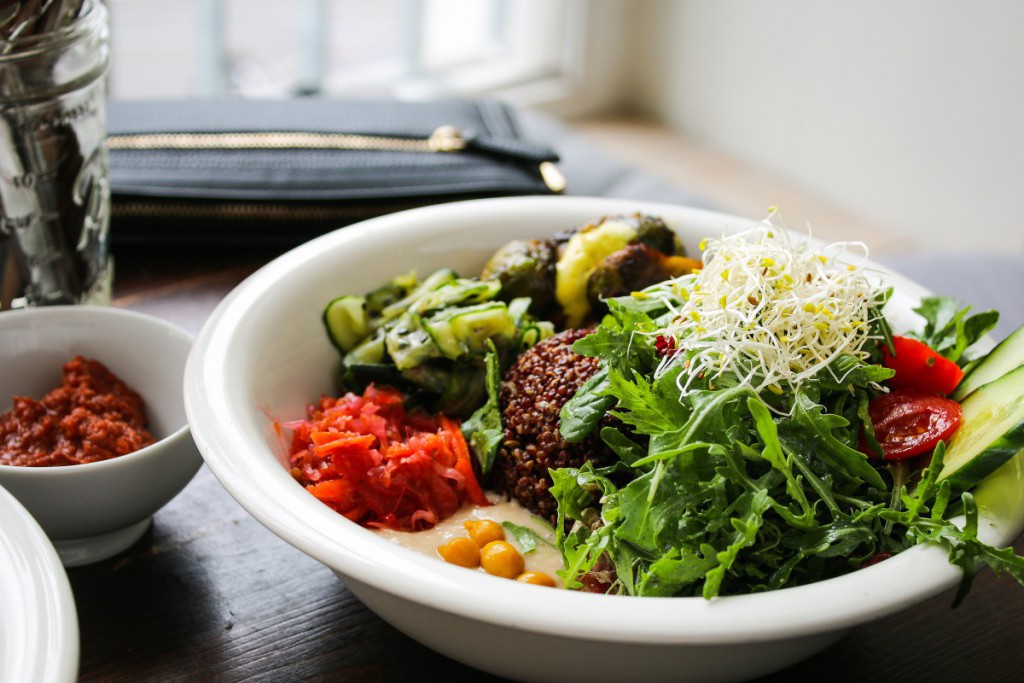 The trendy eatery offers many vegan dishes made with organic ingredients, prepared by the clean-eating concept and served in gluten and sugar free Bowls. The partly long wait for the food is definitely worthwhile in any case, nevertheless you should schedule a little more time if you plan on eating here someday. I ordered the "California Bowl" with sweet potatoes, avocado, carrots, spinach and quinoa. It tasted heavenly! The prices for the bowls are relatively expensive but its worth it anyhow! On the other hand, the portions are very large, so you'll be certainly full after all.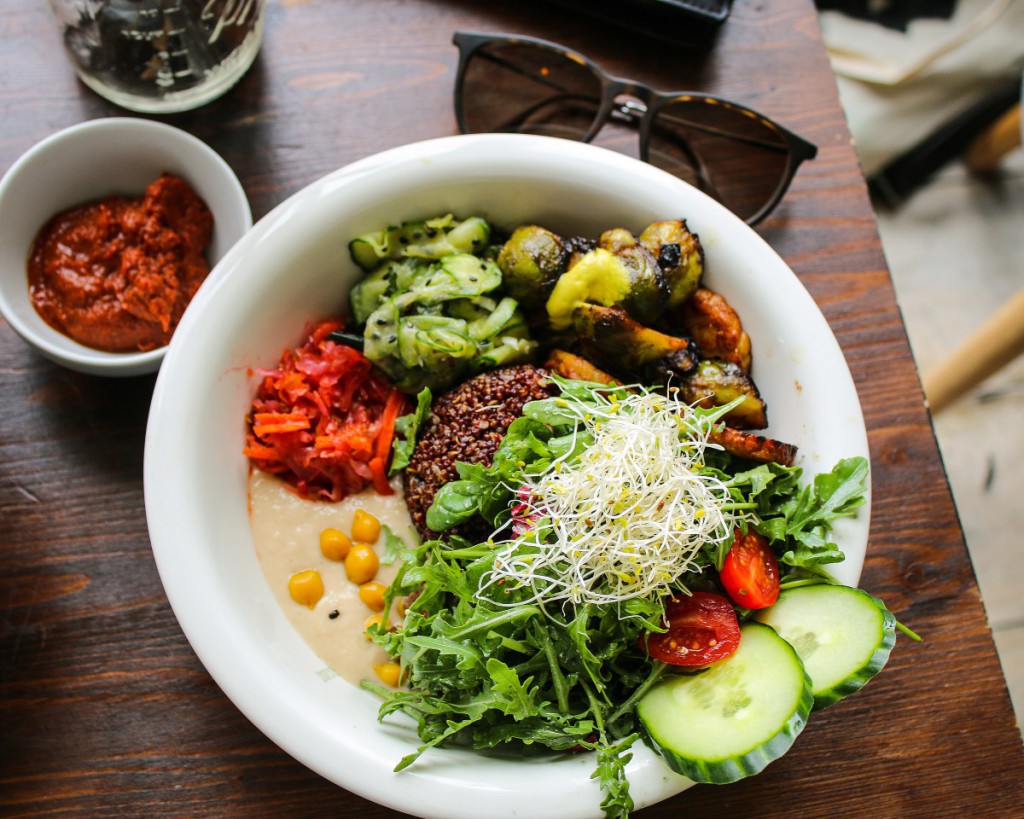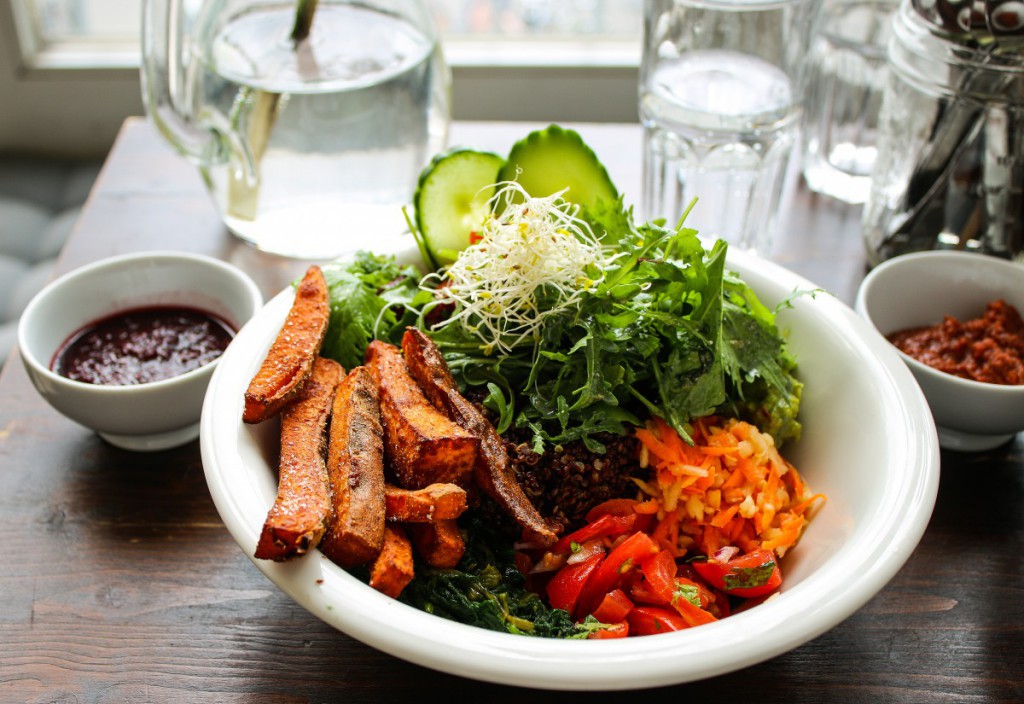 The Bowl Berlin, Warschauer Str. 33
Are you on the hunt for more delicious food photos now? Or do you want to see more of our lunch at the bowl Berlin? Then my MBFW Berlin diary can help you out!
W A T CH  M E  G O  T O  M B F W  B E R L I N :