On my third day in Berlin I felt great! I already woke up around 6 o'clock so I had plenty of time to enjoy a quite morning. My headache from the days before was gone and I already felt a little bit at home as I sat down for breakfast at my regular table at What do you fancy love. Well, traveling alone for the first time isn't always simple, but on my last day every hint of loneliness was gone.I didn't planned a super tight program for that day. After my fortifying breakfast I just headed to the ethical fashion show and the green showroom, which both took place at the same location. Super convenient!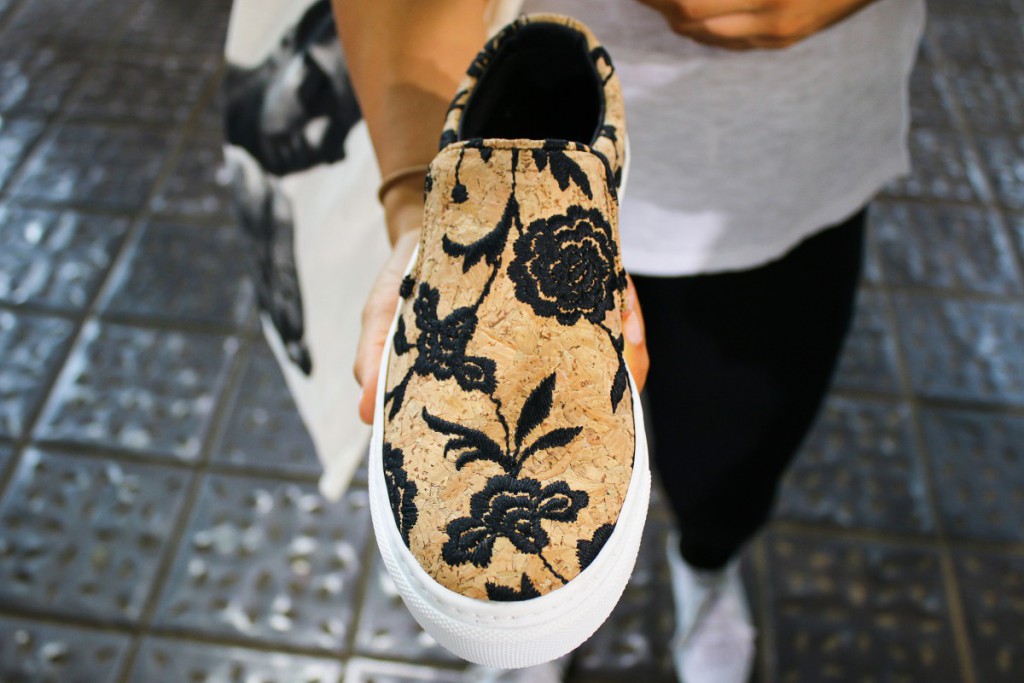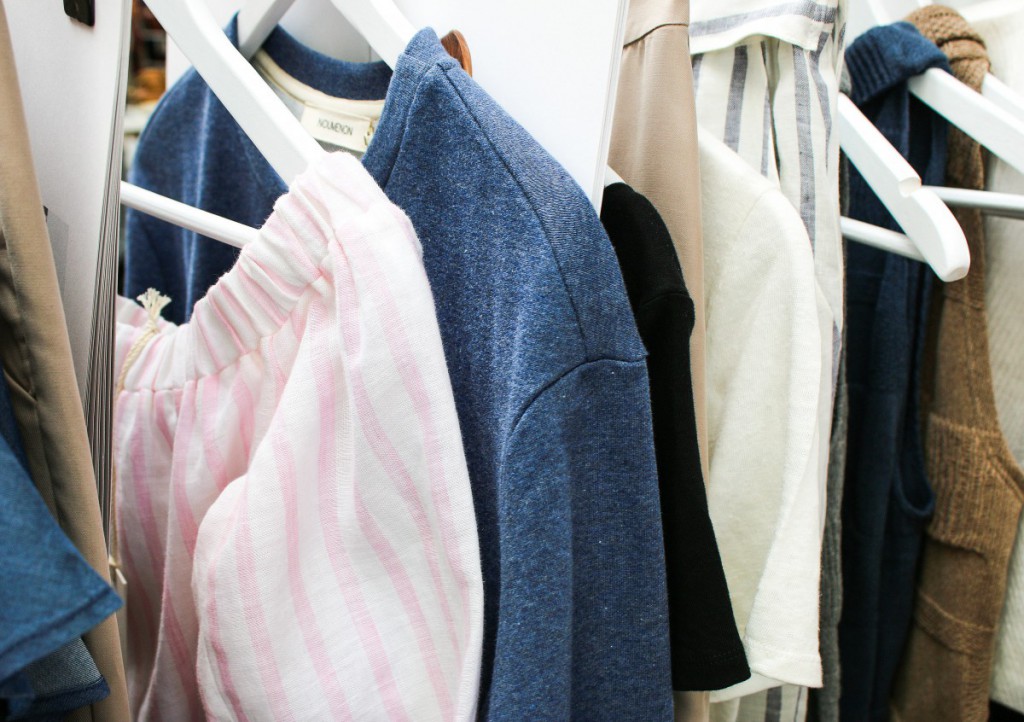 As part of the ethical fashion show and the green showroom the Noveaux magazine, a vegan fair fashion magazine, also organized a little blogger lounge with the best vegan food ever! A man, who kind of reminded me of Tarzan, was serving fresh smoothies in coconuts and furthermore one could stuff oneself with tasty vegan cupcakes! What else do you need to be happy? Maybe a little Entertainmant? No problem! The kind ladies from Noveaux provided us with the latest news. They have invented an app, launching by the end of this year, called Same Same but different which will help you to find cloth from you wish list in sustainable and fair.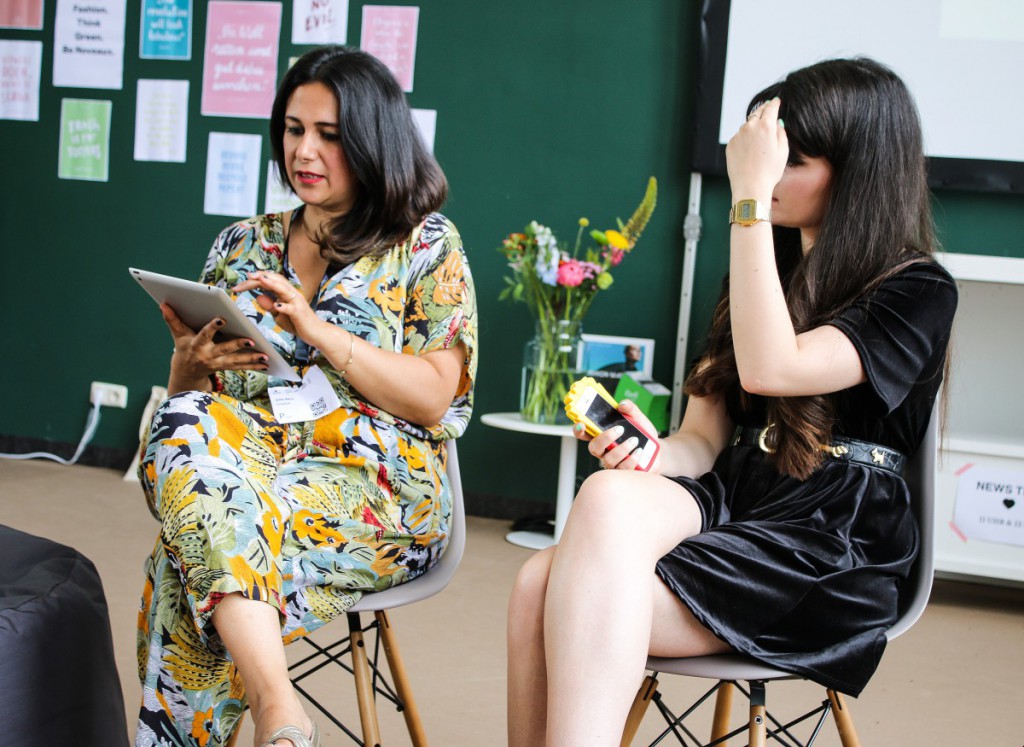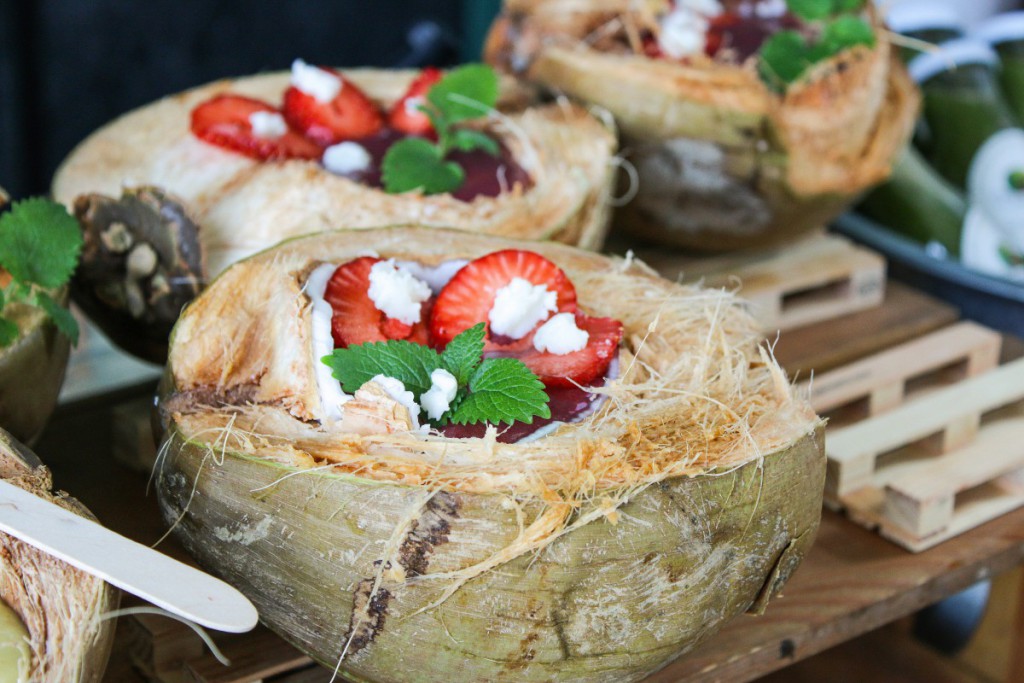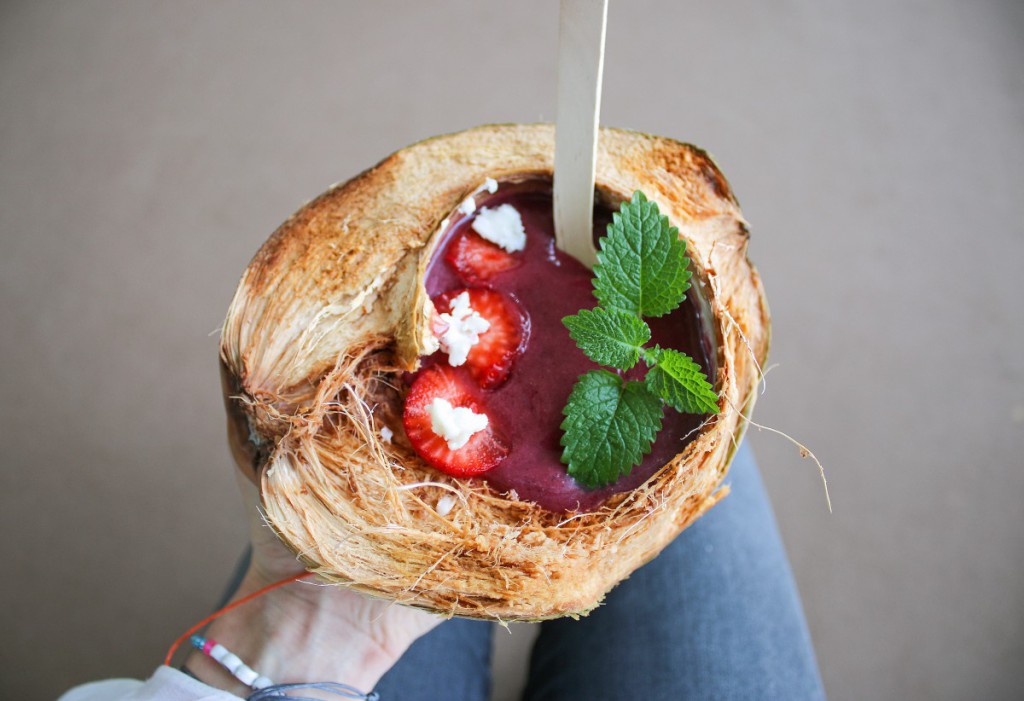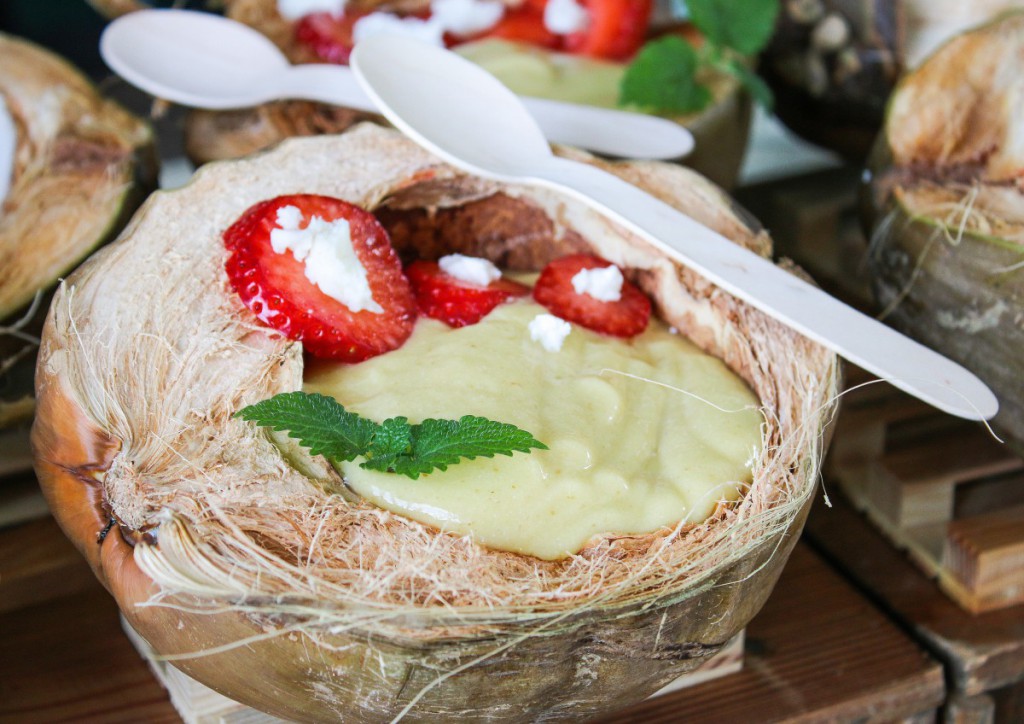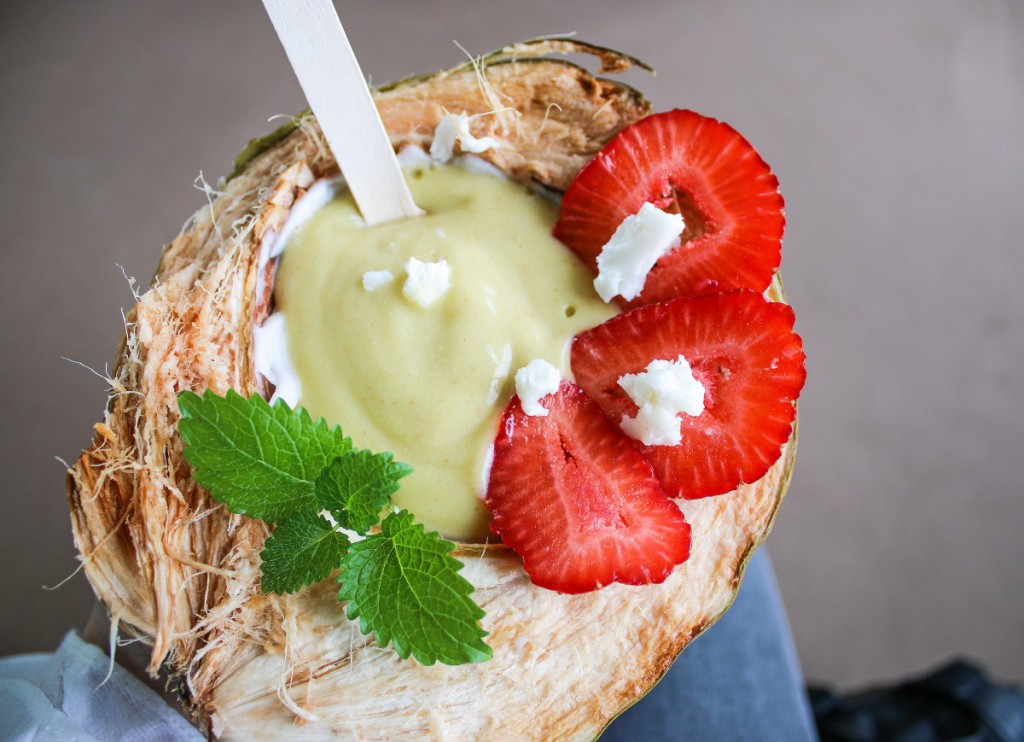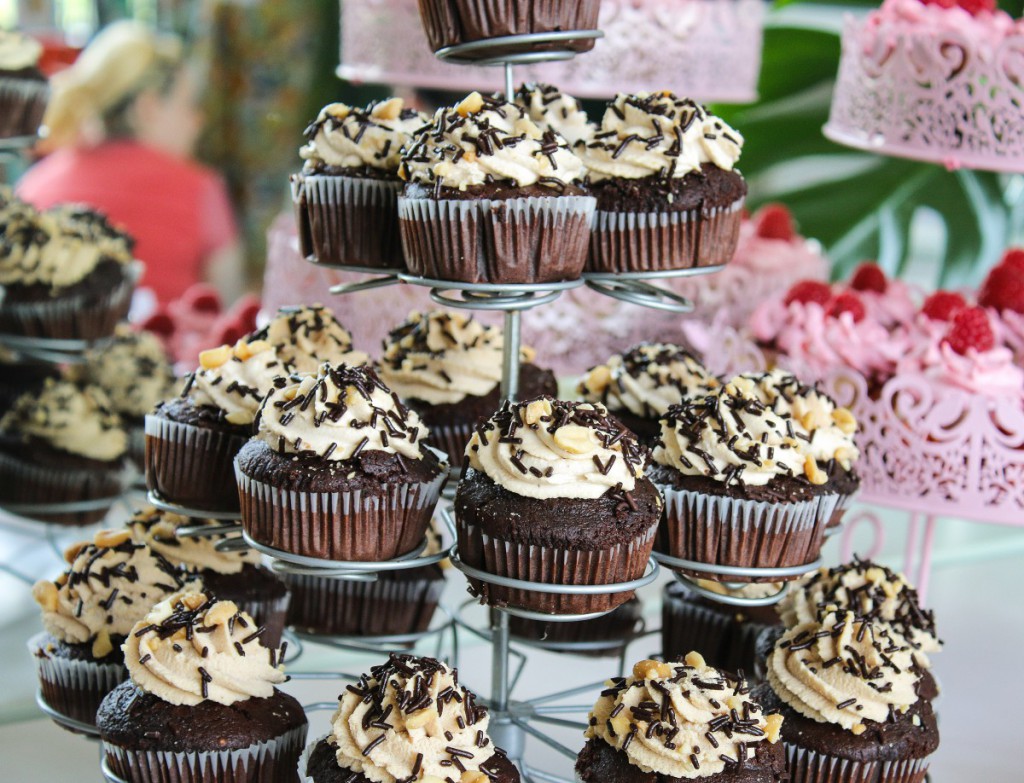 Nevertheless the best thing that happened to me during this event weren't the awesome smoothies but meeting the kind Laura! We got into a conversation with each other and spontaneously spent the rest of the day together! We had lunch at the bowl and than visited the Premium fair (read my article about it here) again together. Than we rounded off the day tinkering bracelets at the Hashmag Blogger Lounge.
W A T CH  M E  G O  T O  M B F W  B E R L I N :